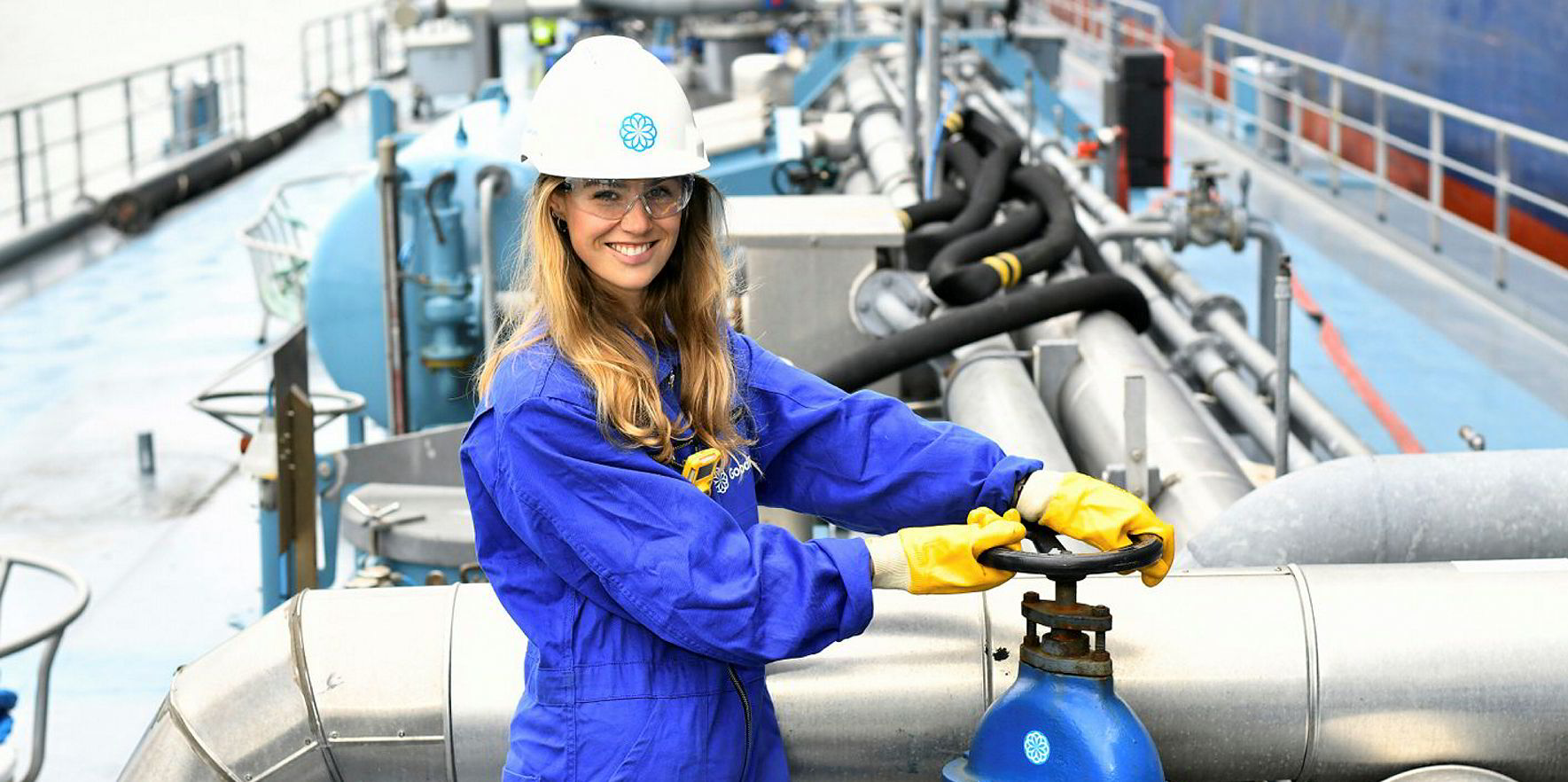 CMA CGM joined forces with IKEA and GoodShipping Program to conduct the world's first refuelling of a containership with biofuel. Janne Erxleb of the GoodShipping Program is pictured on the CMA CGM White Shark during the operation in Rotterdam last March.
Photo: GoodShipping Program
Cash and carry | Will shippers pay the price for carriers to go green?
Container lines and their customers are vying to demonstrate their environmental credentials. But is anyone really prepared to pay the costs of going green?
24 February 2020 13:06 GMT
Updated 

24 February 2020 16:22 GMT
Big box carriers are grasping at green initiatives as they ramp up