Just as the tanker sector was finally revving up after years in the doldrums, the time has come to cut back on the power.
With Russia's invasion of Ukraine predicted to supercharge the economics of oil trading next year, the tanker trade is debating whether 2023 will become known as the year of fast profit, slow steaming — or both.
"It's a wake-up call," says Sadan Kaptanoglu, head of the family-led Turkish shipping conglomerate. "The transformation is such a huge one."
Read the e-paper edition of TW+
Flip through the pages of the full edition of our magazine as TradeWinds reporters explore the ramification of upcoming IMO rules on carbon.
The International Maritime Organization's Energy Efficiency Existing Ship Design Index comes into force on 1 January, followed by Carbon Intensity Indicator ratings.
Shipbroker Gibson has warned of the dangers of unintended consequences for tankers that might achieve the opposite of what the IMO intends.
As the former head of shipowner group Bimco, Kaptanoglu has led from the front in calling for the global industry to decarbonise.
But closer to home, the third-generation leader of the Kaptanoglu Group has her own challenges to ensure its small fleet — including two 2010-built aframaxes — can trade most efficiently under the new environmental regulations.
The conglomerate's shipyard interests also have an eye on potential opportunities as owners scramble to understand the implications of the regulations on their fleets.
"You will need existing vessels to be retrofitted, or comply, otherwise the supply chain will be in very big trouble," Kaptanoglu tells TW+. "Reputable owners will comply. When the time comes, most of them will be ready."
Her reference to "reputable" owners signposts one of the difficulties at the heart of efforts to decarbonise the tanker fleet.
Upbeat market prospects for tankers for 2023 are built on the shift in trading flows that followed Russia's invasion of Ukraine in February and the impact of economic reprisals launched by the European Union, the US and the rest of the G7 group of wealthy nations.
Moscow has sought more distant customers for its oil and the EU is replacing Russian crude with supplies from the US Gulf and the Middle East, increasing tonne-mileage and profits.
Longer journeys allied to slower steaming that will eventually accompany EEXI will further tighten tonnage supply at a time when the orderbook-to-fleet ratio is at a historic low.
Current rising rates and the potential for profit have lured new owners, attracted by the promise of further gains when the EU bans imports of Russian crude on December 5, followed by oil products two months later.
Tanker supply has reduced, with market-leading traders and other EU-based owners refusing to deal with Moscow.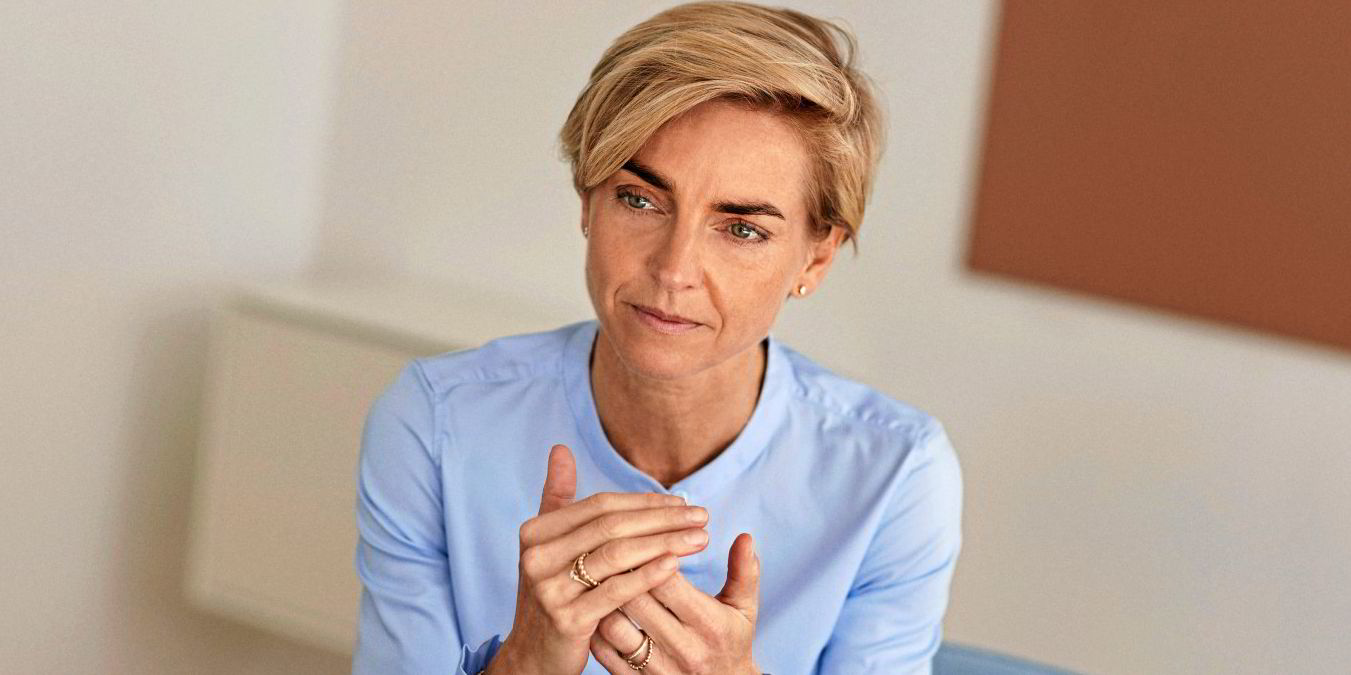 But the greatest earnings potential lies with those owners prepared to take the greatest risks in trading Russian oil to consumers in China and India and other new markets. These potential trades have fuelled frantic S&P activity in older, inefficient ships that are unlikely to find employment on other mainstream routes. They are the ships that the IMO had hoped would be phased out by CII's ratings system.
Naval architect Edwin Pang, who is scrutinising the IMO's schemes to cut carbon, says in a blog that replacing older ships with newer vessels has accounted for about half of improvements in carbon intensity between 2008 and 2019.
Oil majors are unlikely to touch VLCCs older than 15 years of age. But the strong demand means 2007-built VLCCs are estimated by shipbroker Simpson Spence Young (SSY) to be worth more than $40m, the highest price since March 2011.
Shifting geopolitics also mean these older ships could go on for longer.
Due to high demand, only two VLCCs were sold for scrap in the first eight months of 2022, despite recycling prices hitting a 13-year high, according to SSY.
Shipbroker Braemar's analysis found that most E-rated VLCCs in 2023 would be over 18 years of age. "E-rated vessels will trade in sanctioned trades, and monitoring their compliance will be challenging," it said in a research paper.
"While there is an element of oversight of this fleet by flag states to keep them seaworthy, there is room to cheat too," warned its author, Anoop Singh.
Cargo data analyst Vortexa estimates that 217 active tankers were involved in shipping sanctioned Iranian crude from January 2021 to August 2022, and they had an average age of 19 years. Tankers aged over 15 years accounted for four-fifths of the trade, it said in a research note.
"These VLCCS may find solace in Venezuelan or Russian trade — or could be scrapped if [Iranian] sanctions are eased," it added.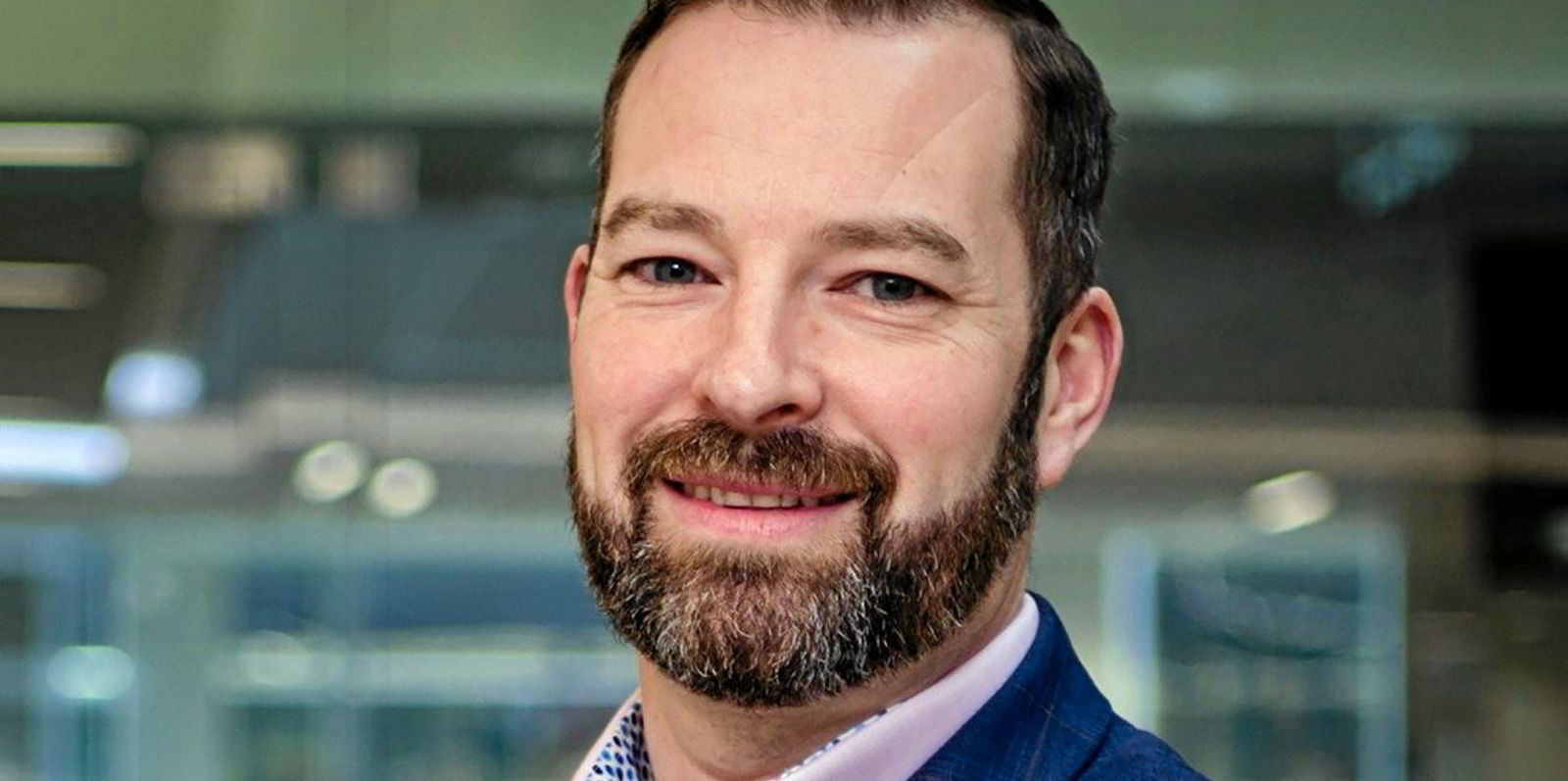 The potential of a two-tier industry raises fears among reputable players that trade to Latin America and West Africa could be undercut by a "shadow fleet" carrying Russian oil and products to new markets after December. "That's a concern," said one industry insider. "It's not a level playing field."
Legitimate fleet concerns are linked to the EU's decision to ban the insurance industry from covering vessels trading in Russian oil to third countries.
The move, which went further than many expected, prompted the G7 to come up with its price cap plan that is due to come into force at the same time as the EU ban on Russian crude imports.
The price plan is aimed at allowing tankers to continue shipping Russian oil and avoid sanctions, so long as the price of that oil is below an agreed level that stops Moscow benefiting from buoyant sales to fund its war in Ukraine.
A side effect of a successful cap would be to limit the impact of any "dark" fleet, because the mainstream tanker sector could also trade without fear of reputational damage or economic reprisals from Moscow's opponents.
But even if the cap is widely followed — a prospect that remains in doubt — traders say the complexity of the rules means the mainstream fleet will shun Russian trades, clearing the way for the dark fleet to operate with limited competition outside the regular market.
Dark fleet vessels hide the nature of their trades and evade maritime rules by switching off AIS signals and disguising their locations.
And the regulations aimed at tackling the most inefficient ships appear to lack teeth for those who break the rules. Concerns centre on the dark fleet, according to owners who criticise the current regulations for being too limited in their scope and ambition.
Eva Birgitte Bisgaard, chief commercial officer of Maersk Tankers, says the penalties need to be tougher and the regulations better policed, even for those who play by the rules.
"We really need to ensure that enforcement mechanisms are much stronger than what we can see within current regulation," she says.
"As a vessel owner, you can actually choose not to do all that much until 2026. Because even though you need to be certified to be able to trade, an E-rated vessel won't get taken out of trade for at least two years from now."
Some fleets, such as Ardmore Shipping, say they have put energy efficiency at the heart of their business.
Maersk Product Tankers has applied about 20 different technologies and installed more than 300 devices on board its 52 vessels, Claus Gronborg, its new chief executive, tells TW+.
But recent experience suggests that others will ignore rules unless until they are properly enforced.
Garry Noonan, director of innovation at Ardmore, says the initial stage of the IMO's 2020 rules aimed at limiting sulphur in fuel oil highlighted the problems: "We saw it when the sulphur cap came in in northern Europe. You could go up to the northern Baltic, go into ports there, get fined $1,000 and then travel all the way back on the high-sulphur fuel."
Bisgaard says changes will happen only with enforcement: "Only when ports said you can't come into this port unless running low sulphur, that's when we saw a shift. When you can go in and effectively take a ship out of trading and they need to comply — then things start happening."
Braemar's research found that one-third of the VLCC fleet would have to slow down in 2023, but "over-compliant vessels, porous compliance and liberal design of the rules" mean it will have little immediate impact on average fleet speeds.
Owners of larger fleets, or pools, are likely to shuffle their assets to ensure that inefficient ships go on longer-distance voyages, while more eco vessels are transferred to shorter voyages so they can remain compliant in areas where there is the prospect of worse weather or longer port times for loading operations.
Braemar did find, however, that the situation would change significantly as CII starts to bite, with nearly half the fleet becoming non-compliant by 2026.
Research by Eastern Mediterranean Maritime illustrates how owners will have to juggle their fleets to ensure compliance.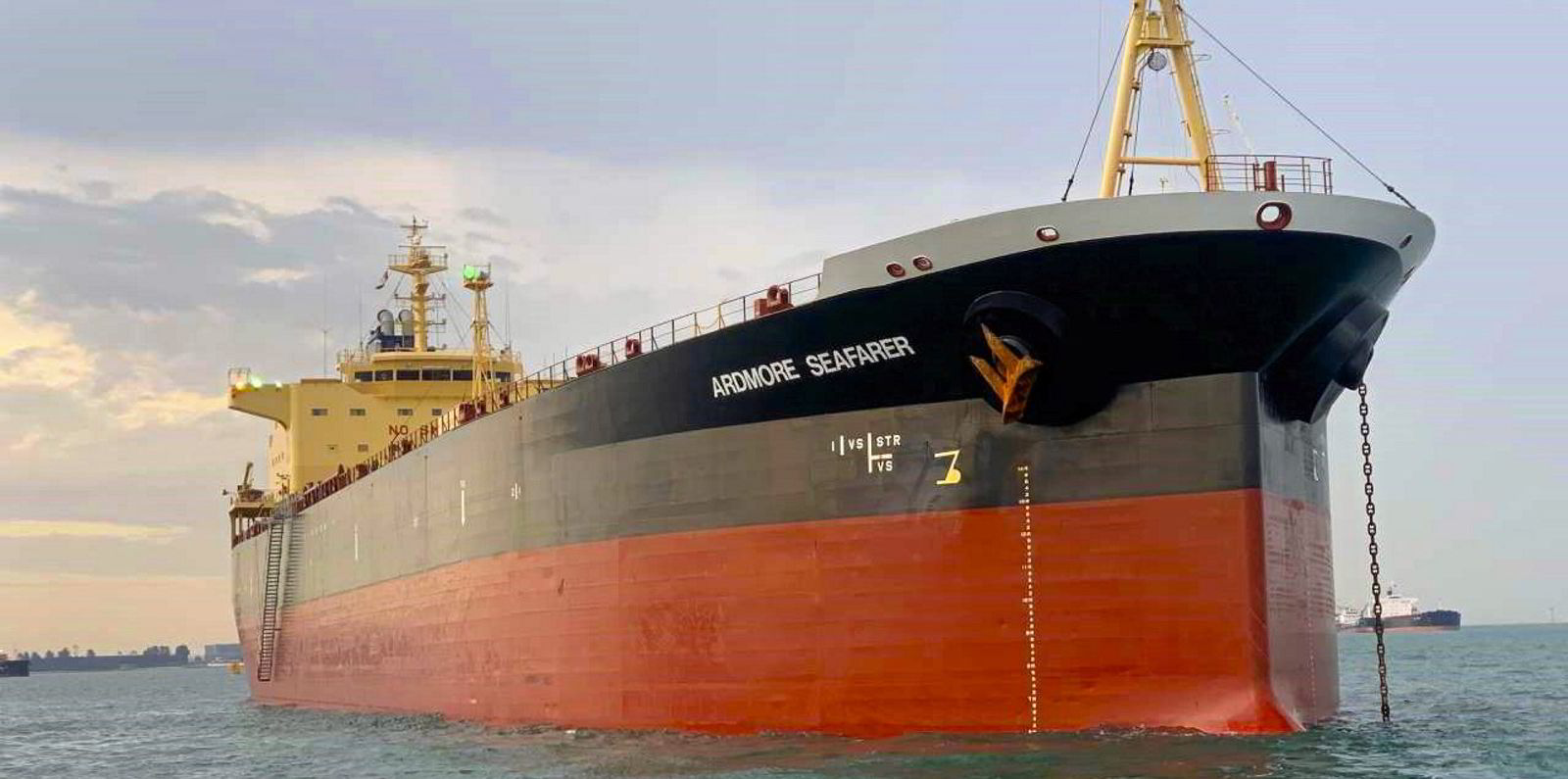 Its data suggests that to pass the one-off EEXI test, 12 of its current fleet of 29 tankers will have to limit power. For the oldest tankers, that would be by up to 37%.
Under CII, two ships — both aged over 15 years — would fall into the lowest E category, rising to three by 2026. Fourteen of its tankers would secure the top A rating in 2023, falling to 10 by 2026.
Eastern Mediterranean technical director Nikos Labroukos suggests changes including hull coatings, LED lighting and promoting longer and "just-in-time" voyages by cutting speeds to avoid spending time at anchor. Some of the changes, he notes, require the "contribution of charterers".
Ian Short, a director at Campbell Johnston Clark law firm, says: "Ultimately, it's the owners who are the ones that will be penalised, but it's charterers that are running the ship.
"If a charterer has chartered a ship for one year, that charterer doesn't really care what the rate is going to be for the following year.
"So there has to be a way that the owner can seek recourse from the charterer for any repercussions as a result of the vessels trading over that year."
Under the new regulations, ships rated D and E will have to take corrective action.
But Noonan says all the signs are that too few ships will be forced to make significant changes before 2026.
All but one of Ardmore's young fleet are predicted to have A and B ratings by 2026, without even taking into account new measures to bolster CII ratings, he says.
This sits uneasily with the IMO's stated aim to reduce the carbon intensity of shipping by at least 40% by 2030. The IMO has indicated that it may make EEXI more stringent in 2026.
"I think we were hoping for a bit more, and that it would be a game-changer … I mean, even the targets of 50% now are being touted as not nearly good enough," Noonan says. "So if that's our trajectory, we're not going to have any material impact until we get EEXI 2.0.
"Ultimately, if we want to stick within the 1.5°C goals, we're going to have to do more. Shipping has a lot of massive minds and a lot of clever people. If we can get them all in the one room pointing in one direction, it could be amazing to see what they can offer."
How EEXI and CII work
The Energy Efficiency Existing Ship Index applies technical standards to cut carbon dioxide emissions by ships from 1 January 2023 based on the Energy Efficiency Design Index adopted by the IMO for newbuildings in 2020.
The Carbon Intensity Indicator (CII) will regulate existing ships above 5,000 gt from an operational perspective. It is worked out by taking a ship's annual emissions from fuel used and dividing that by its capacity (deadweight or gross tonnage), multiplied by annual distance travelled in nautical miles.
The CII will be implemented via a new Part III of the Ship Energy Efficiency Management Plan (SEEMP) containing targets and an implementation plan that details measures to be applied.
From 2024, CII ratings will be assigned for the previous year ranging from the highest A to lowest C pass grades, while D and E results may be considered non-compliant.
Operators of ships rated D for three consecutive years or E for a single year will have to develop an approved plan of corrective actions to bring a vessel into compliance by the end of the next year.
The CII is based on 5% reduction in carbon intensity in 2023 relative to a 2019 base level. Its requirements will get stricter by 2% per year until 2026. The IMO has yet to decide on further levels.
Source: Paul Berrill/Edwin Pang