When veteran lender Morten Arntzen contemplates the new vessel efficiency standards confronting ship financiers, the words "back to the future" come to mind.
"It's a return to the time when banks were active in bilateral mortgage financing — they'd get the vessel inspection reports and actually read them. We're going to have to do that again," Arntzen says of the Energy Efficiency Existing Ship Index and Carbon Intensity Indicator.
But while shipping lenders have been mobilising staff to prepare for the new protocols, there is no consensus on how important the banks will be in policing the rules.
Read the e-paper edition of TW+
Flip through the pages of the full edition of our magazine as TradeWinds reporters explore the ramification of upcoming IMO rules on carbon.
Some observers suggest lenders are likely to have a less significant enforcement role than vessel charterers in the foreseeable future.
"I don't see banks being the police force. I see that happening more on the chartering side," says one shipowner executive long involved in banking relationships. "They'll rely on the charterers — people like Cargill and Bunge — to enforce those letter grades. Banks will rely on that enforcement, in my view."
Arntzen, senior advisor to Australian bank Macquarie, largely agrees.
"Most banks are relaxed," he tells TW+. "EEXI is not a big deal in most bank portfolios and the deadline next year is much ado about nothing for the industry. All the ships will comply and about half will need to do engine power limitations.
"CII is definitely more of an issue over time, but it ratchets up slowly and banks have time."
Still, banks have been doing their due diligence. Macquarie began assessing its portfolio last year with outside help from classification society DNV. Other banks have been building their own models using resources such as shipbroker Braemar and online platform VesselsValue.
"We modelled our entire portfolio to make sure there weren't any outliers," Arntzen says. "You want to make sure you're underwriting risk-smart. It's just a matter of building the tools so you're on top of your portfolio. We're probably more focused than some as an asset financier needing to look at the value of the underlying collateral, but we're all getting smarter."
Also working hard to prepare for the regulations is Dutch lender NIBC Bank. It has been assessing its portfolio for more than a year, according to global head of shipping Michael de Visser.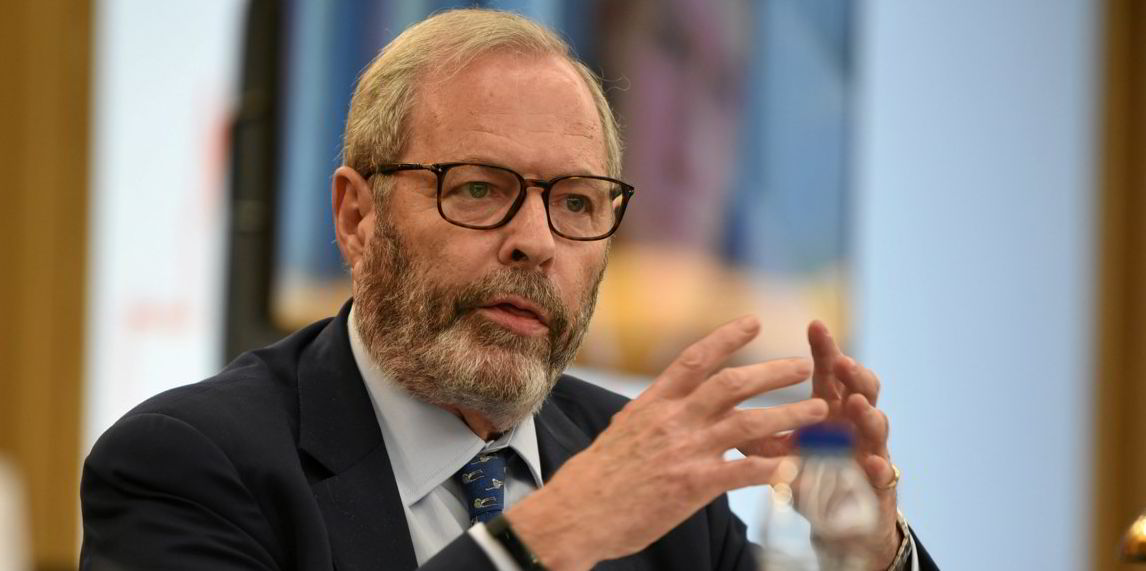 NIBC has sought external expertise but also hired a maritime engineer formerly with a shipyard who was interested in becoming a banker.
"Now we have the expertise in-house — you have to adjust and build your team a bit differently," de Visser says.
He offers strong praise of the EEXI and CII standards, but also expresses concerns about the latter.
"These are very good measures," he says. "I am happy with both, but I am a bit concerned about how CII is being implemented. There's a lot of unclarity there."
The problem is that similar vessels are receiving disparate ratings strictly on the basis of whether they are making short-haul or long-haul voyages.
"The ships on short haul on paper have very bad ratings, and the ships on long haul have good ones," he says.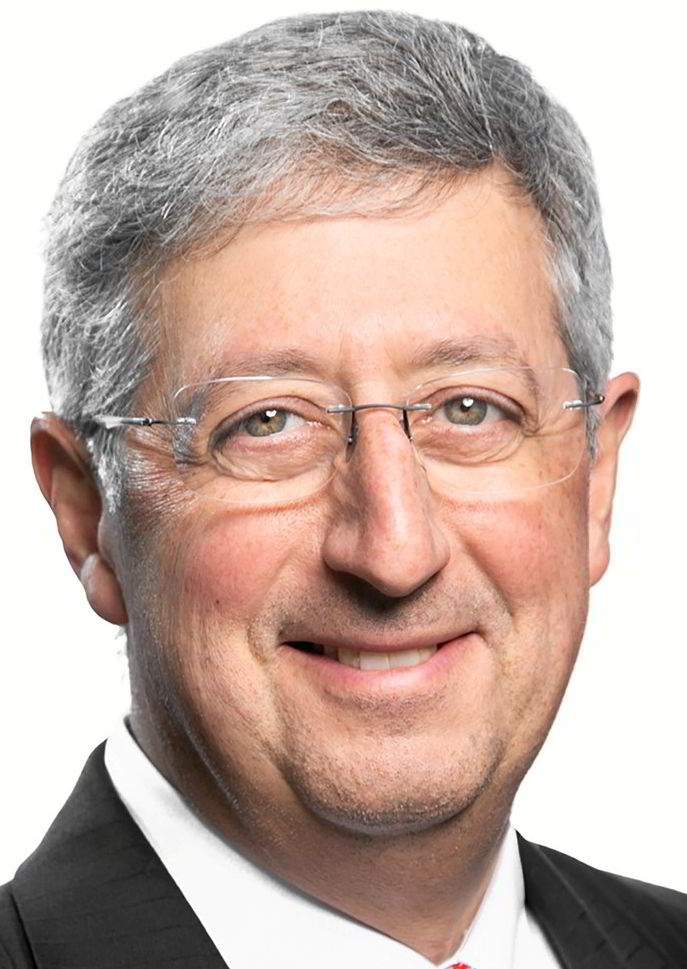 In one instance, NIBC monitored five sister vessels. It found the two in short-haul trade had "bad grades", while those in long-haul business fared well.
The discrepancy is worrying, de Visser notes, in that the bank intends to follow a strict policy of financing only ships with an A, B or C grade, eschewing those with a D or an E.
"The reasons are highly technical and it's a bit of uncharted territory at this point," he adds. "Our clients are also exploring the reasons for the problem. They'll either need to adjust their trading patterns to comply or they're going to get the International Maritime Organization to change their calculations."
Will all lenders be as strict as NIBC about denying financing to operators with D or E grades? There are doubts on this score in the absence of an absolute ban under the current regime.
"I think you will see some of the D and E ships continuing to get financing unless they are unable to attract cargoes," says one veteran banker, speaking anonymously.
CIT Bank's head of shipping, Evan Cohen, raised a similar point at Capital Link's investor conference in New York in September. He reminded his audience during a lending panel that banks are, after all, in business to make money.
"If a vessel can no longer be chartered by Cargill because it has a D and not a B grade, that's a near-term concern. Even if we weren't worried about saving the planet, we need to be able to get repaid by our clients," Cohen said.
To date there has been no direct linkage between the new efficiency protocols and the Poseidon Principles — the coalition of lenders that evaluate their portfolios based on decarbonisation targets — according to Poseidon chairman Michael Parker.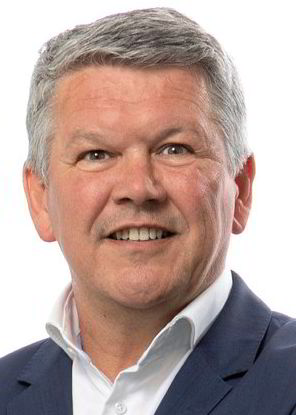 He says it is unclear at this early date how banks will act.
"First, I think sensible lenders will want to see the impact for the first year or so and then decide whether to factor them in to their internal decision making. But I very much doubt they will appear in loan covenants soon," Parker adds.
"Second, I think the impact will be felt indirectly through the impact on emissions which we measure through the Poseidon Principles, so they are important for influencing shipowner behaviour both in terms of being attractive to cargo owners and lenders from a Scope 3 emissions perspective."
The protocols have not been specifically discussed within the Poseidon Principles, which govern portfolios rather than rating individual vessels.
Poseidon vice chairman Paul Taylor of Societe Generale believes the regulations will "definitely" have an impact on Poseidon signatories, starting next year.
"It has to, because financiers don't particularly want to finance E-rated vessels, for obvious reasons," he says. "Who knows, maybe they'll be out of class."
Another aspect for banks to monitor is the cost of retrofitting vessels to comply with the protocols, such as installing equipment that limits engine power.
"How many investments do you have to put into the ship?" asks de Visser. "We as a bank are very focused on the balance sheet and cash position of our clients. It's the same with ballast water treatment systems. Do you have the $500,000 that is needed?"
Also speaking at the Capital Link conference, Parker said it is fortunate that shipowners have experienced strong cash flows in record markets for container ships and dry bulk, with tankers now starting to follow suit.
"There will be the issue of retrofitting ships. Those who have held back will be forced to spend some of that money."
How EEXI and CII work
The Energy Efficiency Existing Ship Index applies technical standards to cut carbon dioxide emissions by ships from 1 January 2023 based on the Energy Efficiency Design Index adopted by the IMO for newbuildings in 2020.
The Carbon Intensity Indicator (CII) will regulate existing ships above 5,000 gt from an operational perspective. It is worked out by taking a ship's annual emissions from fuel used and dividing that by its capacity (deadweight or gross tonnage), multiplied by annual distance travelled in nautical miles.
The CII will be implemented via a new Part III of the Ship Energy Efficiency Management Plan (SEEMP) containing targets and an implementation plan that details measures to be applied.
From 2024, CII ratings will be assigned for the previous year ranging from the highest A to lowest C pass grades, while D and E results may be considered non-compliant.
Operators of ships rated D for three consecutive years or E for a single year will have to develop an approved plan of corrective actions to bring a vessel into compliance by the end of the next year.
The CII is based on 5% reduction in carbon intensity in 2023 relative to a 2019 base level. Its requirements will get stricter by 2% per year until 2026. The IMO has yet to decide on further levels.
Source: Paul Berrill/Edwin Pang