Liner operators worry that the idiosyncrasies of container shipping mean they may be harder hit than other sectors of the industry by carbon reduction laws.
Every segment of the container sector will be hit by the changes, but some trades and sizes of ships will be more affected than others.
The element of the International Maritime Organization's decarbonisation measures causing most consternation is the Carbon Intensity Indicator.
Read the e-paper edition of TW+
Flip through the pages of the full edition of our magazine as TradeWinds reporters explore the ramification of upcoming IMO rules on carbon.
The effect of CII is expected to become more challenging later this decade. Some 46% of the current container ship fleet will be rated D or E if still trading in 2026 without having modified speed or specifications, according to Clarksons Research.
CII is expected to impose particular challenges for boxships deployed on short-sea service rotations, where distances are lower and a disproportionately greater amount of time is spent in port.
Time spent in port limits the ability of operators to improve the carbon intensity rating through operational measures.
That suggests that land-side consideration should also be taken into account, rather than leaving the CII rating squarely on the shoulders of the owner or operator.
While CII causes angst among some operators, the container sector is more sanguine about the impact of the Energy Efficiency Existing Ship Index.
"That is an entry ticket to the party that is easily bought," Constantin Baack of German feeder boxship tonnage provider MPC Container Ships (MPCC) told a TradeWinds forum in September.
While some vessels are expected to need to have engine power limitation devices installed, the impact is likely to be more marginal, as the liner sector has been slow steaming for the best part of a decade. Service speeds are already 25% below 2008, according to Clarksons Research estimates.
The new legislation is likely to present a dilemma for liners that need to speed up ships, as they sometimes have to do on certain legs of a journey for operational reasons.
"Before this [EEXI], market forces would determine whether a ship sails fast or slow," shipbroker Howe Robinson notes.
"From 2023 onwards, unless there is a situation where reserve power is required to ensure the safety of the crew and adequate operating conditions, ships will not be able to utilise these faster speed ranges [over the EEXI limit]."
That means ships might cover less distance or be less productive overall.
"Ultimately, it permanently removes an element of flexibility in ocean capacity. That is likely to put more pressure on the smooth running of land-side logistics at terminals to ensure ships are not delayed for their next port of call," Howe Robinson says.
Those factors have not been lost on liner operators, some of which have been revising schedules to accommodate the demands of the new legislation.
Zim boasts what is, in percentage terms, one of the biggest newbuilding orderbooks in the industry. That modern fleet should enable the company to meet the minimum emissions criteria with relative ease, says chief financial officer Xavier Destriau.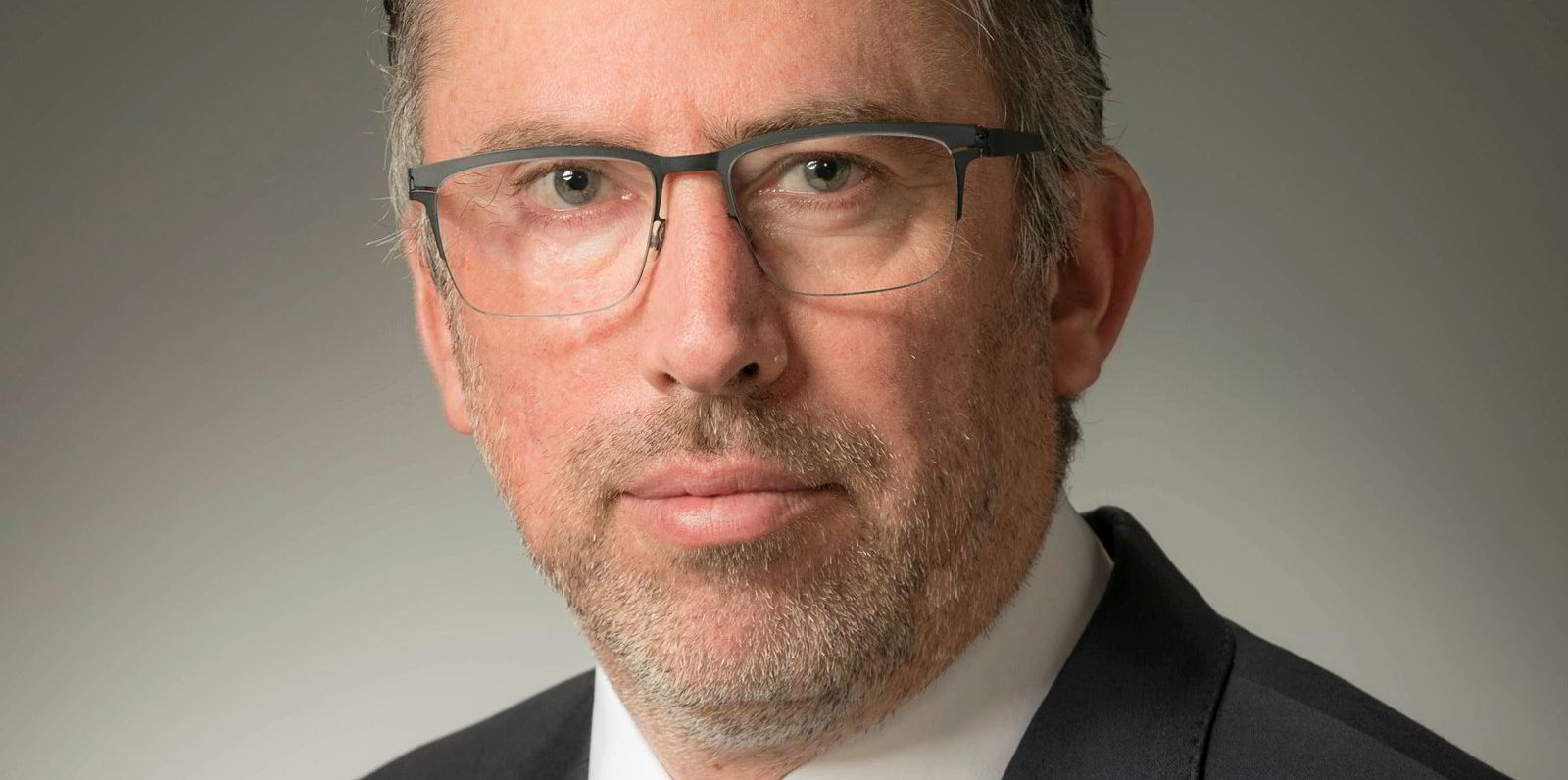 It will deploy the low-emission newbuildings on services where there is an occasional need for vessels to speed up.
That includes on the trade from Asia to the US East Coast, where the Israeli operator is planning the first liner service to deploy a string of 15,000-teu LNG dual-fuel vessels. The first of 10 vessels, the 15,000-teu Zim Sammy Ofer, is scheduled for delivery in February 2023.
The newbuildings give the flexibility to speed up on certain legs, such as from Savannah to New York. The older vessel that would exceed the limits might be redeployed on other trades, such as Asia to Pacific Northwest.
"We are taking into consideration all the newbuildings coming our way, and where we will position the vessels currently struggling to meet the minimum requirements," Destriau adds.
"For now, we've seen a path in terms of redeploying those vessel onto trades where they would be able to meet the maximum emission criteria."
Some carriers, including Hapag-Lloyd and AP Moller-Maersk, have acknowledged that more tonnage may be required, as some older vessels will have to slow down.
Maersk chief executive Soren Skou suggests that could lead to the need for between 5% and 15% more tonnage.
Zim's perspective is different. Redeploying older vessels means it might not need more ships, according to Destriau.
+ point
Companies with high-profile environmental, social and governance reporting (such as Ikea, Walmart and Amazon) are expected to insert clauses in charters that will require the use of vessels with better CII ratings, according to the International Chamber of Shipping.
"For our own needs, we are not sure there will be a significant impact in terms of additional capacity required in order to carry the same volume," he says.
If Zim cannot redeploy tonnage elsewhere, it "will redeliver most of the older tonnage that doesn't meet the criteria to the vessel providers".
It is a benefit of being a charter-oriented owner as opposed to owning a significant percentage of its fleet, Destriau adds.
Other tonnage providers expect the effect of the new legislation to be gradual.
Speaking at the TradeWinds Shipowners Forum in Hamburg in September, Ulrich Paulsdorff, managing director of Atlantic Lloyd, said he did not expect EEXI to lead to a huge change in operations or how vessels perform.
His vessels already slow steam and an in-house analysis of engine power limitations showed there is not a large difference in performance.
"The impact [of slow steaming on demand] will not be as big as some suggest," he said. "In the medium term, when CII kicks in and you have to reduce [emissions] every year, then ships will leave the market and we will see some effects.
"But there will not be any Big Bang on 1 January 2023."
Other tonnage providers are convinced the impact could be most significant on regional container trades.
Baack pinpointed the impact on the intra-America trades, where smaller, older vessels operate at higher speed and high reefer intake.
"That means that the trading pattern will change, port rotation will change, with a higher impact on certain intra-regional feeder trades," he said.
Some tonnage providers are also preparing by inserting charter market clauses into contracts. These typically oblige charterers to accept owners' demands to reduce the main engine power/vessel speed to ensure the ship achieves a carbon intensity rating of A, B or C at all times.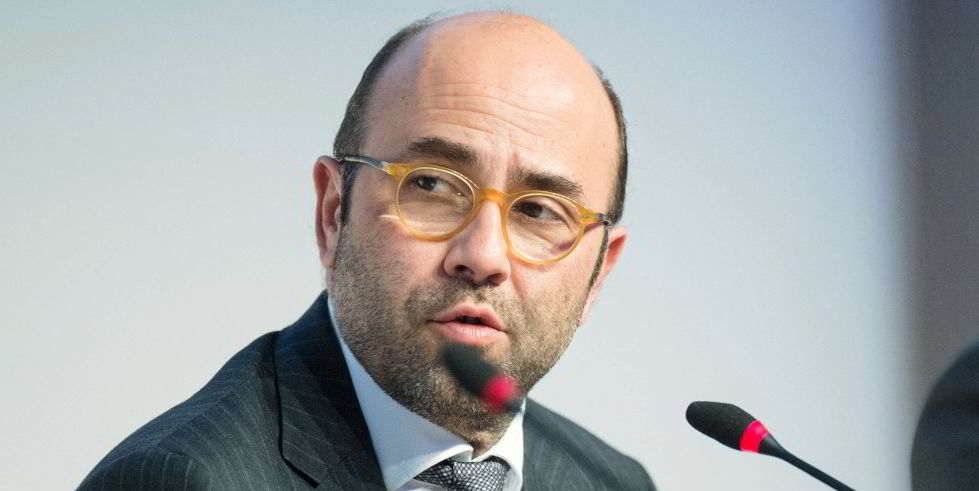 "We have CII clauses in our charterparties," Baack said. "It means charterers have to utilise our vessels in accordance with a certain rating scheme — meaning we will not be penalised by them running the ships.
"We were able to implement CII clauses in all charters. A lot of ships with longer charters don't even have a proper CII clause."
Baack expects the new legislation will ultimately foster a stronger relationship between charterers and owners: "It will create a need to be managed, and that will result in positive interaction between charterers and owners. What that exactly will mean remains to be seen. In any event, it will lead to slower speeds."
The final question remains whether the oldest boxships will be sent for demolition.
That is most relevant in the smaller sizes up to 6,000 teu, where close to one-quarter of the fleet is over 20 years old. Many of these ships are likely to require carbon efficiency improvements, raising the question of "retrofit or renewal".
At present, a vessel that scores a D rating for three consecutive years or an E in a single year would be prohibited from trading until the owner submits a corrective plan as part of the Ship Energy Efficiency Management Plan. But the older vessels may not warrant the scale of investment required for the carbon-efficiency upgrades, says Gross.
This could leave many locations, which rely on the feeder network, suffering from a lack of connectivity.
Other tonnage providers are optimistic the legislation will strengthen the market.
New York Stock Exchange-listed boxship owner Global Ship Lease (GSL) suggests reducing the average operating speed of the global container ship fleet by just one knot could cut effective supply by 6% to 7%.
That could be significant if, as GSL executive chairman George Youroukos told an August earnings call, the speed could be two to three knots slower than today.
It suggests slowing down the fleet could require 18% more capacity, he said, citing figures from consultancy Maritime Strategies International.
How EEXI and CII work
The Energy Efficiency Existing Ship Index applies technical standards to cut carbon dioxide emissions by ships from 1 January 2023 based on the Energy Efficiency Design Index adopted by the IMO for newbuildings in 2020.
The Carbon Intensity Indicator (CII) will regulate existing ships above 5,000 gt from an operational perspective. It is worked out by taking a ship's annual emissions from fuel used and dividing that by its capacity (deadweight or gross tonnage), multiplied by annual distance travelled in nautical miles.
The CII will be implemented via a new Part III of the Ship Energy Efficiency Management Plan (SEEMP) containing targets and an implementation plan that details measures to be applied.
From 2024, CII ratings will be assigned for the previous year ranging from the highest A to lowest C pass grades, while D and E results may be considered non-compliant.
Operators of ships rated D for three consecutive years or E for a single year will have to develop an approved plan of corrective actions to bring a vessel into compliance by the end of the next year.
The CII is based on 5% reduction in carbon intensity in 2023 relative to a 2019 base level. Its requirements will get stricter by 2% per year until 2026. The IMO has yet to decide on further levels.
Source: Paul Berrill/Edwin Pang