Shipowners and charterers need to work together and develop a better understanding of ship efficiency as the Carbon Intensity Indicator ratings become a factor in commercial decision making, according to specialist consultant Edwin Pang.
The lack of CII enforcement measures has, in effect, put pressure on charterers to marginalise low-efficiency ships and push them out of the market to help progress decarbonisation.
Under CII, ships are required to adopt an approved energy management plan and undergo assessment and rating, but there are as yet no factors that could lead to detention or withdrawal of certification.
Read the e-paper edition of TW+
Flip through the pages of the full edition of our magazine as TradeWinds reporters explore the ramification of upcoming IMO rules on carbon.
A Ship Efficiency Energy Management Plan outlines the efficiency measures a vessel is employing to comply with CII and will be on the port state control checklist.
But PSC work is primarily focused on safety and pollution prevention. Inspectors are not trained to look at ship efficiency measures.
"The tricky bit is when it comes to implementation. How do you check this sort of stuff?" says Pang, director at London consultant Arcsilea, who has been involved in developing decarbonisation regulation at the International Maritime Organization.
"How do you check the speed record, for example? We don't have any guidance for PSC officers. Ship performance is a fairly new area and there are not a lot of people who understand what is going on. They will still look at it, but they won't detain a ship for it."
After the first year of assessment, a vessel that ranks in the D or E categories will be required to come up with corrective measures to bring it into the C category.
But for now, low-rated ships will not be penalised by their flag state. Instead, regulators expect the commercial market to take a dim view of D and E-rated vessels and select better ships rated C and above.
That efficiency rating system is suitable for most ships, but there are some "outliers" for which the ratings do not fit and there is a question of whether they offer a fair and accurate reflection of ship efficiency.
Some vessels may have good technical efficiency, but their CII rating could be adversely affected by their trading pattern, delays, heavy seas, frequency of port calls and lengthy down time.
Pang believes the commercial market may have to apply a more educated assessment above the ship's headline CII energy rating.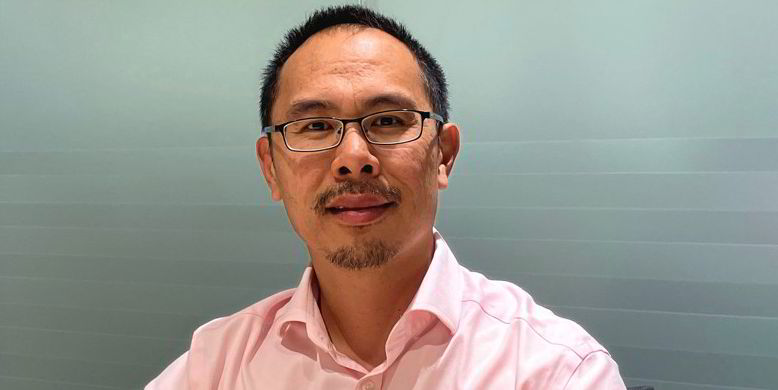 "People will have to learn to be a bit realistic. My view is that CII should not be the only indicator or matrix that you look at. You need to combine it with an understanding of what the ship was doing, what the absolute emissions were and look at other indicators. Otherwise, you get a very biased view."
He admits there is a chance that owners and operators will try to "game" CII against each other in the market. But he is optimistic it will encourage cooperation between owners and charterers to get the best efficiency out of the ship.
"It will be an interesting dynamic, but what I hope is that it drives some longer-term collaborative relationship between owners and charterers, because to manage CII properly is a collaborative thing that hopefully works over a longer time period," he says.
CII is due to be upgraded in 2026, and tougher measures to penalise poor performing ships could be introduced.
Pang hopes there will be a chance for teething problems to be solved.
"Perhaps when we review the entire measure, we will have all the data to say: 'Look, we've been implementing this for two or three years and this is the feedback we have been getting'. We might be able to be … clearer in how we design it, and say, 'How do we deal with some of these circumstances?' "
The IMO is reviewing its decarbonisation strategy ahead of the expected announcement next year that it will upgrade its target to zero, or net-zero, emissions by 2050.
That will raise questions about how much more efficiency can be squeezed out of the existing fleet by operational regulation such as CII, and whether such regulation is adequate to meet the 2050 target.
Proposals have been made to the IMO to mandate the phase-out of low-efficiency conventionally fuelled ships. Or, rather than flag states penalising ships, a market-based measure, like the upcoming European Union Emissions Trading System, could require shipping companies to be penalised by paying for their carbon emissions.
How EEXI and CII work
The Energy Efficiency Existing Ship Index applies technical standards to cut carbon dioxide emissions by ships from 1 January 2023 based on the Energy Efficiency Design Index adopted by the IMO for newbuildings in 2020.
The Carbon Intensity Indicator (CII) will regulate existing ships above 5,000 gt from an operational perspective. It is worked out by taking a ship's annual emissions from fuel used and dividing that by its capacity (deadweight or gross tonnage), multiplied by annual distance travelled in nautical miles.
The CII will be implemented via a new Part III of the Ship Energy Efficiency Management Plan (SEEMP) containing targets and an implementation plan that details measures to be applied.
From 2024, CII ratings will be assigned for the previous year ranging from the highest A to lowest C pass grades, while D and E results may be considered non-compliant.
Operators of ships rated D for three consecutive years or E for a single year will have to develop an approved plan of corrective actions to bring a vessel into compliance by the end of the next year.
The CII is based on 5% reduction in carbon intensity in 2023 relative to a 2019 base level. Its requirements will get stricter by 2% per year until 2026. The IMO has yet to decide on further levels.
Source: Paul Berrill/Edwin Pang