Covid-19 and Brexit may have changed the European shortsea landscape for ever.
Container lines have rebounded strongly after an initial demand hit last year, with cargo switching from road transport, while the picture has been more clouded for ferry operators.
About TW+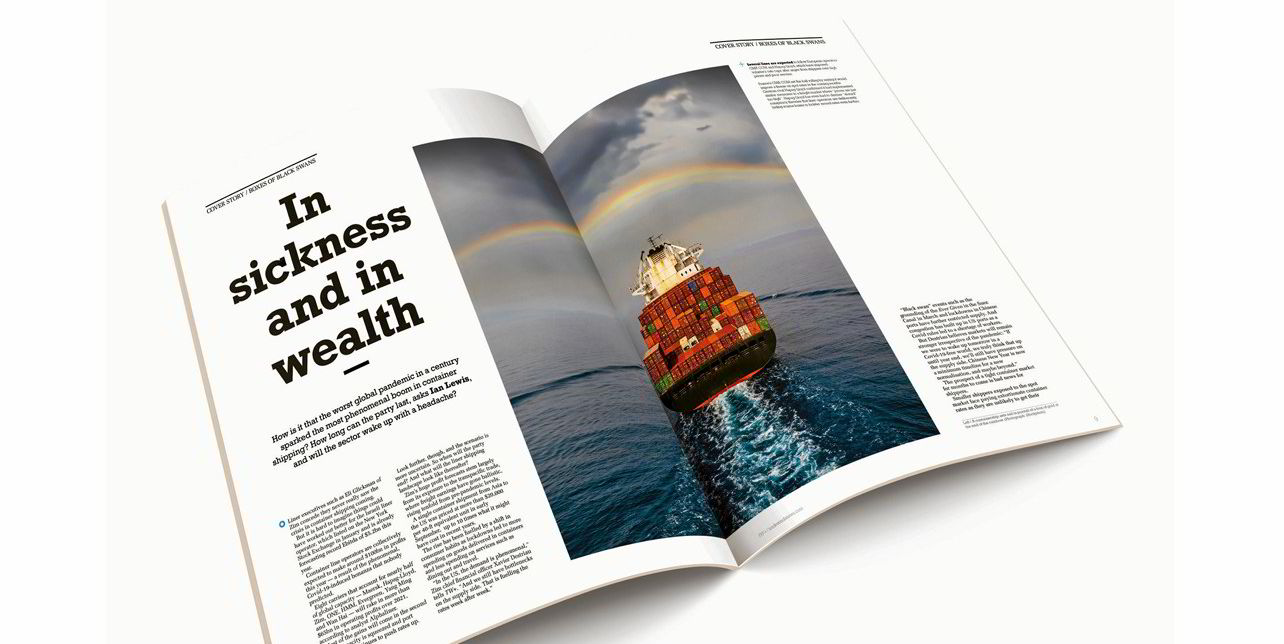 This story is part of the upcoming edition of the TW+ magazine, which unpicks the changes that have occurred over the past 20 months as a result of Covid-19, investigates how shipping is still being reshaped and tries to find out what the permanent effects may be.
Timm Niebergall, director of shortsea shipping at Denmark's Unifeeder, says that in March 2020, there was a very short-term decline in cargo. "The world stopped turning around for maybe four weeks."
But "extremely soon" there was a significant pick-up in volumes, indicating a strong trend towards "unaccompanied transport modes" via shortsea shipping.
"Supply chain managers were trying to avoid border crossings as much as possible," he tells TW+.
Italian haulage business was hit hard, for example, as the pandemic took hold and Unifeeder found itself experiencing extreme demand for capacity, particularly for time-critical cargoes such as hand sanitiser and milk powder.
"All the big retailers started to convert conventional road transport into multimodal solutions," Niebergall recalls.
Shipping of what he calls "panic lots" continued until late summer 2020, with clients stocking up on products in the UK, Scandinavia and Eastern Europe.
As volumes normalised more last autumn, Unifeeder found that this new business stuck. "These customers stayed," says Niebergall. Then Brexit hit.
There have been "two diseases", he says: Covid-19 and the British exit from the European Union. Both disrupted supply chains.
Unifeeder profited again, as shippers tried to move as many goods as they could into the UK before the cut-off.
"We did spot lots of hundreds of containers," he says, ahead of Black Friday, Christmas and the first quarter of 2021.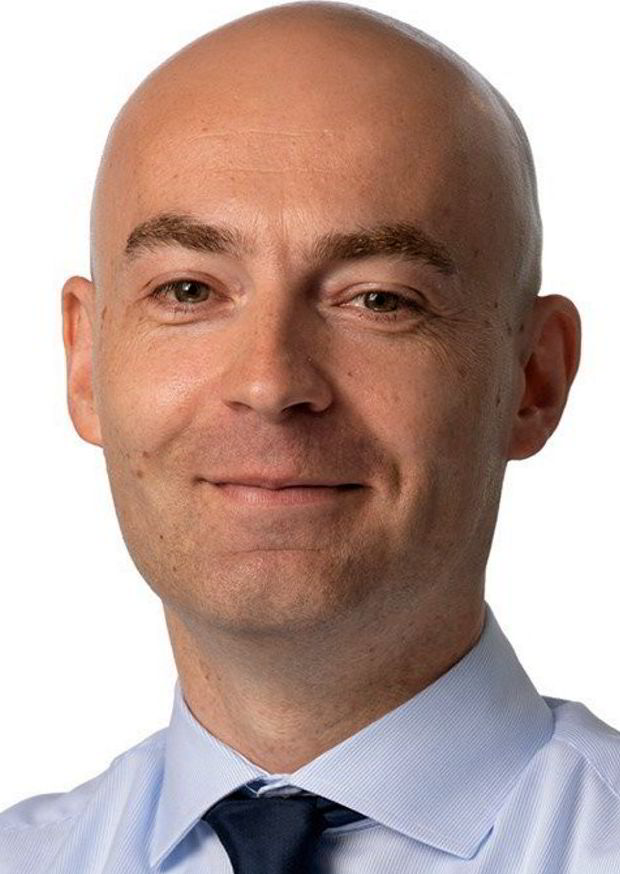 This extra Brexit cargo has remained as well, with shippers reluctant to deal with delays caused by a shortage of truck drivers and the increased Customs paperwork Brexit has entailed.
Shipping had already established routines for Customs declarations. "It was somewhat business as usual," Niebergall says.
Shortsea will grow faster over the next couple of years than conventional road transport, Unifeeder believes.
With some customers choosing to spend on experiences rather than products as societies re-open, he adds: "In all honesty, we can't see that in cargo throughput."
"Even though the pubs are open again, furniture is still strong, foodstuff, beverages, electronics are all strong."
The shift from road to sea would have happened anyway, partly for carbon-cutting reasons, Niebergall believes, but Covid-19 and Brexit accelerated it.
Unifeeder had brought in more ships and containers to deal with the boom in 2020. Now capacity is "scarce", with the charter market sold out.
Data from consultancy MDS Transmodal shows shortsea capacity on routes in and out of the UK continuing to climb at a faster rate than on deepsea services, reaching record levels in the first quarter of 2021.
Comparing the level of capacity on container services offered between the UK and the European/Mediterranean market in the first quarter of 2021 with the corresponding three-month period of 2016, MDS estimates that overall capacity has increased by 38%.
'Market has been reshaped in many ways'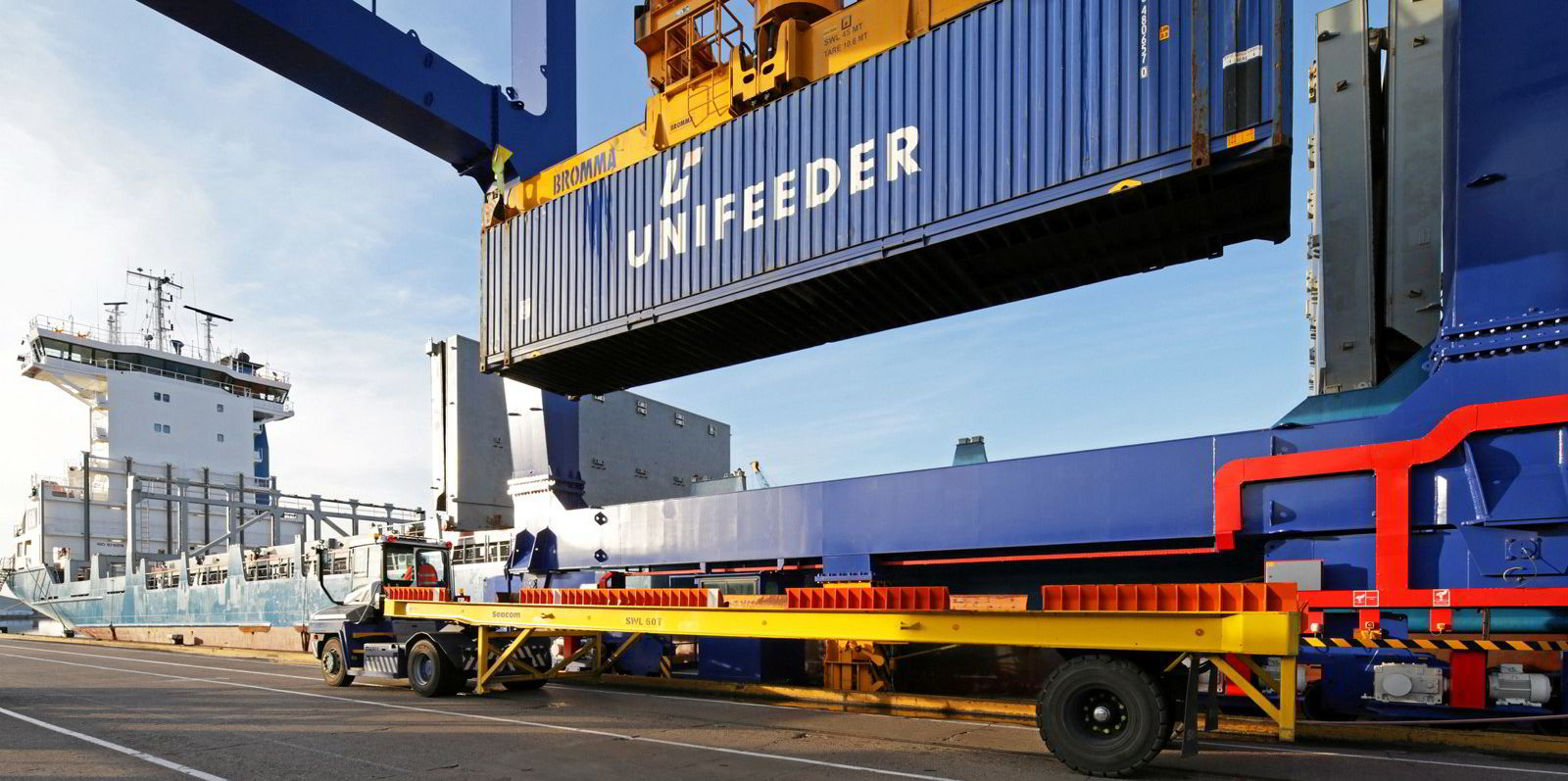 Edda Rut Bjornsdottir, executive vice president of human resources & communication at Icelandic container line Eimskip, says Covid "surely reshaped our market in many ways".
The main focus early last year was on securing the health and safety of employees and maintaining the logistics chain and customer service.
"We initiated substantial streamlining measures: reduced number of employees by approximately 5%, merged and integrated divisions and delayed about a third of maintenance capex in 2020," she says.
Sailing networks were adjusted to lower costs and increase efficiency.
"But subsequently we changed the system again, both to accommodate for two newbuilds coming into our service but also to adjust the capacity for more volume than expected at the start of the pandemic," Bjornsdottir says.
However, the number of employees has since stayed about the same and part of the maintenance capex did not move into 2021.
"Some things will gradually adjust to a more pre-Covid [level], such as travelling and customer engagement, but others will last, such as our newly introduced hybrid work programme at our headquarters, where office employees have the opportunity to work part of the week away from the office," she adds.
Eimskip expects the current high level of rates and disruption to last well into 2022, at least, affecting revenue and expenses, and it has faced challenges in the Faroe Islands due to Brexit, re-routing fresh fish from the islands. It has also experienced negative effects in Europe on feeder vessel capacity and containers, plus terminal congestion.
"Rates are increasing both in forwarding and liner services. [Pressures] on vessel charter markets are driving up charter rates, which will affect the cost of our sailing system if the situation is prolonged," Bjornsdottir says.
But Dutch rival Samskip feels the only real change from the pandemic has been flexible working.
Volumes were down for five months after the outbreak started, as Chinese businesses closed. However, bookings soon returned to normal levels and the company did not reduce its fleet or routes.
But where does this boom for container lines leave freight ro-ro and ropax operators?
Companies such as Irish Continental Group and P&O Ferries are reluctant to comment beyond official results statements, but Swedish owner Stena Line's PR & communications manager, Carl Martensson, says 1,400 people left the company in 2020, both onshore and offshore, across Europe.
"We closed two passenger routes, Trelleborg-Sassnitz and Oslo-Frederikshavn," he says.
However, the company's long-term plan remains intact, with three new E-Flexer ships deployed in the Irish Sea from January 2020.
There have also been no delays in the Chinese newbuilding programme. Two longer E-E-Flexer units will join the fleet next year.
The conversion and lengthening of the two 2005-built Visentini vessels Stena Lagan and Stena Mersey (renamed Stena Scandica and Stena Baltica) was delayed by Covid-19, he adds, but the Scandica is now in service and the Baltica is expected back at the start of 2022.
'Nothing is permanent'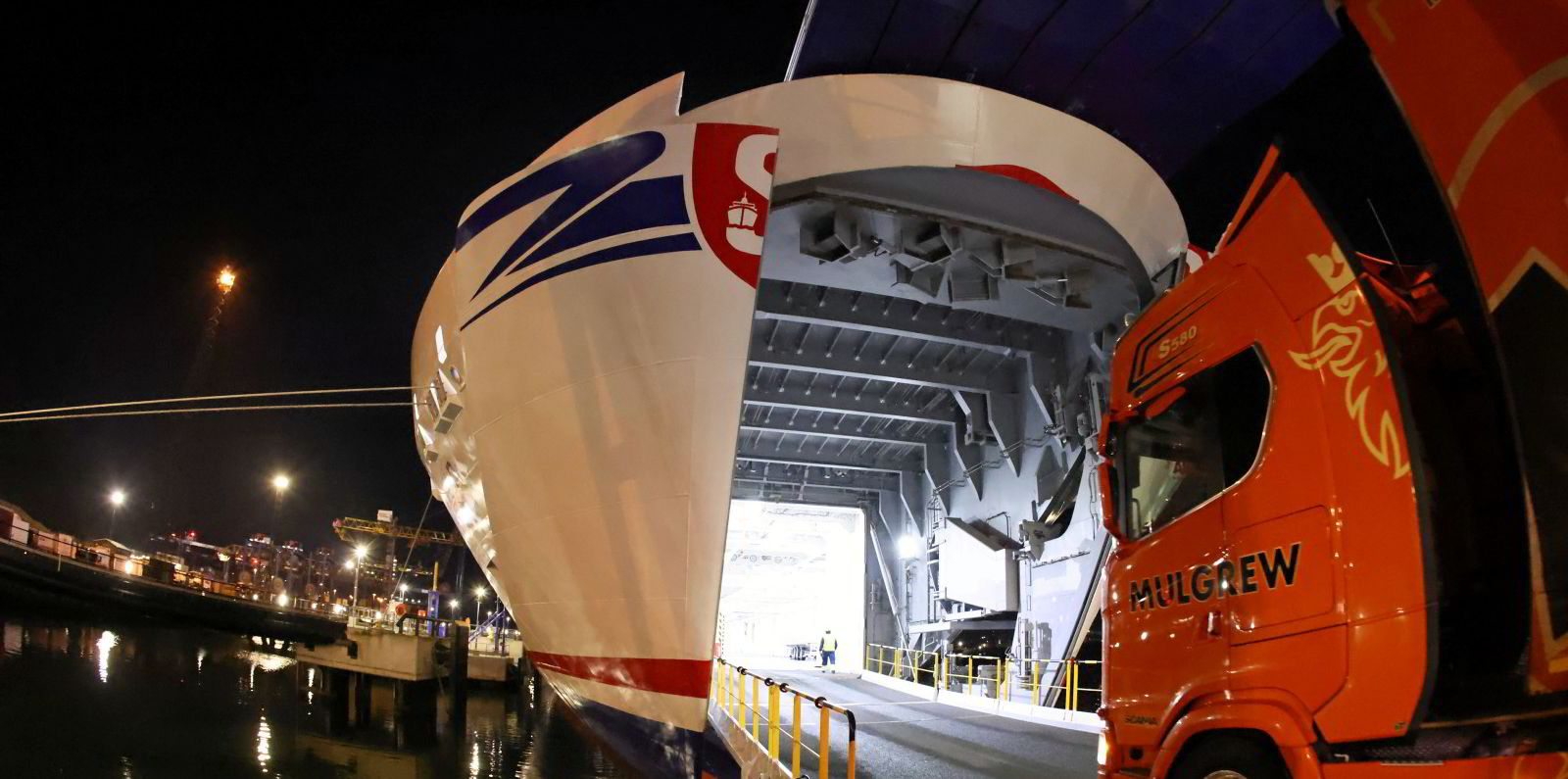 Some ships were laid up for the short term last year owing to lower demand on some routes, "but in general, Stena Line has been sailing through the pandemic 24/7 with our timetable intact", Martensson says.
"We have deployed vessels where needed, adapted to customer demand, travel restrictions, Brexit. Flexibility is key."
Stena Line has focused even more on its core business of ropaxes, transporting goods and people, but not on cruise or pure passenger vessels and routes.
Asked whether the changes are here to stay, he responds: "Nothing is permanent, we follow the market development and customer needs.
"But, yes, the routes we closed in 2020 will remain closed. And we are in general operating with a lower manning and service level than earlier due to the focus on transport rather than cruise."
Danish ro-ro and ropax group DFDS says the pandemic has had a huge impact on the travel industry, with passenger volumes down 80%.
But with the successful rollout of vaccine programmes across Europe, the owner is seeing signs of recovery in the passenger market, and the outlook for next year is looking more promising.
"We have seen a very strong recovery on the freight side across our extensive route network," DFDS says.
+ Point
Stena Line believes passenger volumes will increase as people get vaccinated. "We expect 2021 passenger volumes to be better than in 2020, but we are humble. The pandemic is not over and travel restrictions still apply in many European countries," says communications manager Carl Martensson. "We believe tourism/travelling by ferry is and will be attractive post-pandemic. It is safe and it is easy to keep [social] distance and travel by car."
DFDS says it is seeing interest in passenger travel for spring and summer 2022, and is investing in ferry newbuildings as well as port and terminal services and upgrades to its existing fleet.
Freight earnings were up 38% in the second quarter of 2021, compared with 2019, a spokeswoman says.
"While we have been operating with reduced capacity on our passenger routes, we have invested in our fleet and introduced new routes for freight customers," she adds. These include Rosslare to Dunkirk in France at the start of this year, to respond to increased demand for direct services between Ireland and Europe.
During the summer, DFDS introduced another new service between Sheerness in south-east England and Calais in France.
DFDS has continued to operate its full sailing schedule to ensure trade kept flowing, with the freight side proving resilient. "Overall, we expect our full-year revenue to grow by 20% to 25%," it says.
"We have launched new routes to accommodate growing demand for unaccompanied freight and we have added capacity on other routes to deliver a significant uplift in volumes across the network," the DFDS spokeswoman adds.
The owner is hopeful that the gradual easing of travel restrictions will lead to a recovery in passenger volumes over the next 12 months.
Passenger travel is, however, picking up more slowly than initially expected, and there is no expectation of a return to pre-Covid-19 passenger volumes this year. Next year should be more encouraging, it hopes.
Stena Line is also allowing customers to bypass the UK by running two vessels between Ireland and France because of Brexit. This will continue this year.
Most trade is back to pre-Brexit levels now, but volumes on the "land bridge" routes from France through the UK to Ireland are still down, although Northern Ireland routes are busier, according to Martensson.
DFDS says it spent four years preparing for Brexit, putting systems and people in place.
"At the end of 2020 we saw a significant stockpiling effect, which boosted freight volumes on our routes, as businesses sought to prepare for the end of the transition period," its spokeswoman says.
Challenges arose at the beginning of the year due to new procedures and increased paperwork.
"However, demand returned quickly and volumes in the second quarter of 2021 were up significantly on last year, and even improved on the same period in 2019, before Covid-19 hit," she adds.