Anemoi, the wind rotor sail developer targeting wind propulsion systems for big bulk carriers and tankers, is on track to have a production capacity to install up to 50 rotors a year by the end of 2023.
The UK-based company, which was spun out of Greece's Blue Planet Shipping, currently has 16 of its largest five-metre diameter rotors in production that range in height from 24 metres to 35, with the tallest suited for newcastlemaxes and VLOCs as well as VLCCs.
Chief executive Kim Diederichsen told TradeWinds in an interview that the company is involved in a number of very large tenders on top of deals already announced with Berge Bulk to fit rotors to newcastlemaxes and Valemaxes, Tufton Investment Management for a kamsarmax and Mitsui OSK Lines for an ultramax.
"Wind propulsion and rotor sails have found their place," Diederichsen said, not just for retrofit projects, but rotors are increasingly also "being specified from owners for newbuilding projects", with the company involved in joint development plans also for kamsarmax bulkers and VLCCs.
For the first time, Diederichsen revealed Anemoi will seek to raise external financing later this year, "purely driven by expansion to increase production capacity".
Anemoi's development started in 2007 in Blue Planet's technical department when the Greek owner started to look at ways to cut emissions from its ships and soon decided that wind rotors as a relatively compact technology were suitable to its mainly ultramax and kamsarmax bulkers.
In 2013, a folding rotor was set up at a land-based test site in Blyth near Newcastle, which has provided Amenoi with a decade of data, and by 2018 the first on board testing project was able to get underway with four rotors installed on the 64,000-dwt ultramax newbuilding Afros.
The first-generation rotors were relatively small at two metres in diameter and 16 metres in height, but the important point was that Anemoi had developed a longitudinal rail system for them to be fitted to that allows them to be moved out of the way for cargo operations in port.
It is the rail deployment system alongside production capacity and ability to full turnkey life-cycle services for a 25-year lifetime, including a 10-year deal with Wartsila for sales and maintenance, that set Anemoi apart from other wind sail and rotor developers, Diederichsen said.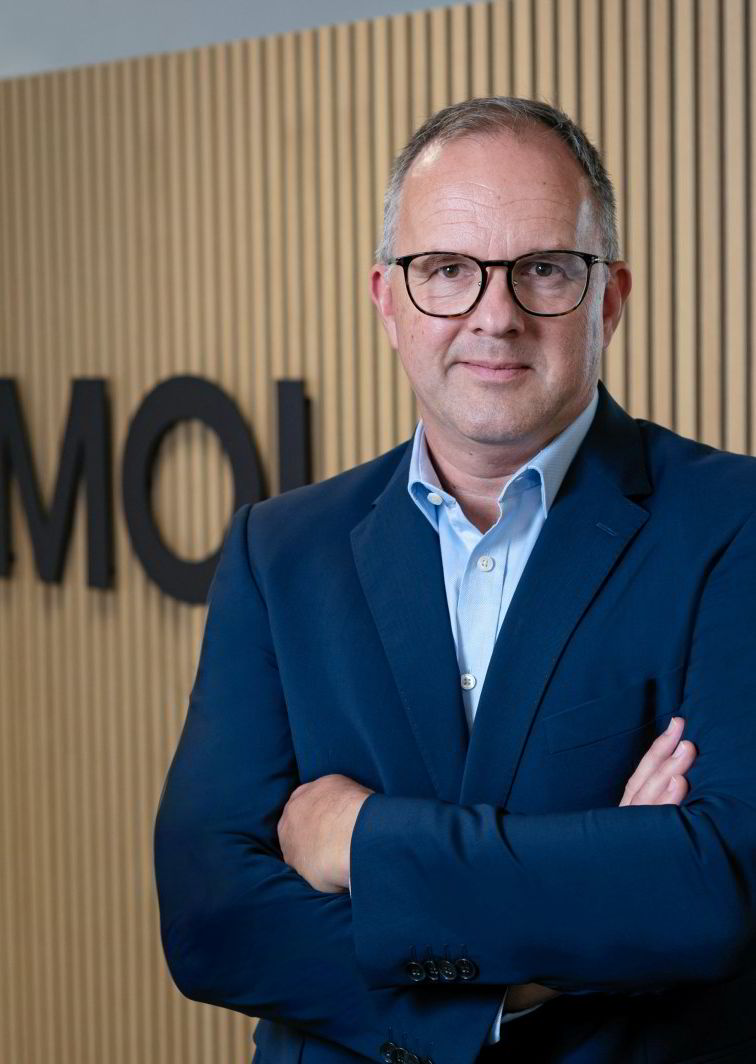 Not solely being a technology firm, Anemoi's development out of a bulk shipping company also counts, the former master mariner added.
Anemoi now offers four deployment systems for fixed or folding rotors or on longitudinal or transverse rails with 3.5-metre wide and 21 or 24-metre tall units optimal for ultramax-size ships available soon or the bigger five-metre-high units.
After five years of operation on the Afros, Diederichsen said the vessel had made average validated fuel and emissions of 3% to 9% over the period, depending on routes and conditions, and undertaken more than 120 port calls with no rejections for cargo handling with cranes or conveyor belts.
The decision to commercialise Anemoi, from being a research and development company was only taken in 2019 after the success of the Afros installation, he added, and the largest second-generation rotors are forecast to make fuel and emissions savings in the region of 20%-plus. Ultramaxes with three of the 3.5-metre units should get an average net global savings of 12% to 14%.
Payback is generally within four to eight years, with it veering towards the longer timescale for the largest ships. Installation typically can be done within a few weeks or a month, with the rail systems allowing plug-and-play rotors to be taken off and transferred to another vessel if the original ship is sold.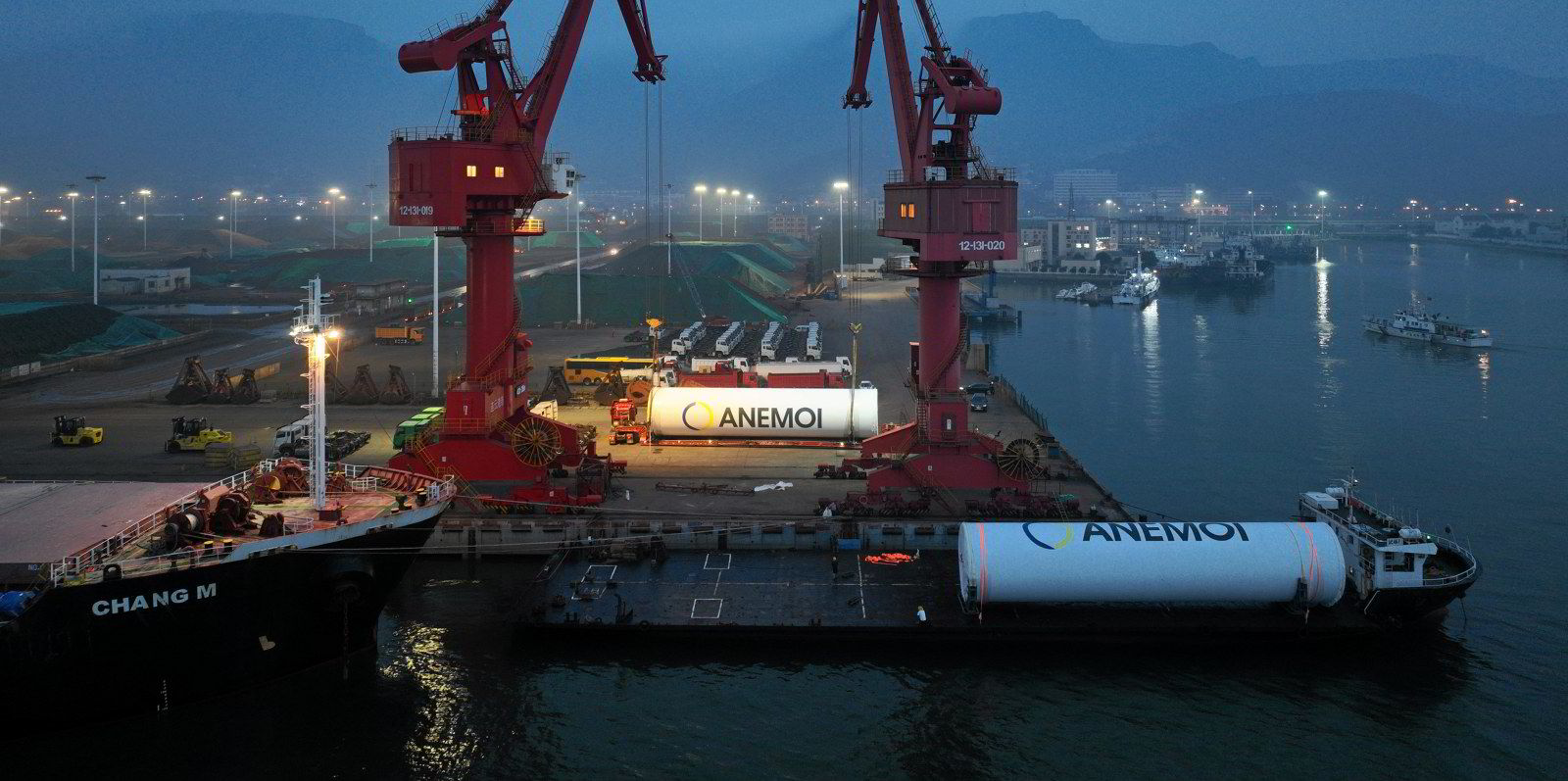 But Diederichsen said: "Return on investment was the driving factor when I joined [Anemoi] three and a half years ago, now it is not. Now it is one of multiple drivers: compliance is one thing and pressure to go green is another — and rotor sails are a visible [decarbonisation] technology."
With kamsarmax designs, Diederichsen said the optimal system appears to be transverse fitting of the five-metre diameter rotors that are 24-metres tall. Fixed installations generally work on tankers from MR up to VLCC in size and folding typically works for newcastlemaxes and VLOCs.
Anemoi's production facilities are in the greater Shanghai area, with a supply chain in China, including Chengxi Shipyard, where assembly is done, and collaboration with Cosco Heavy Industries, CRRC, ZhongFu, Hengli, Selma and the Shanghai Merchant Ship Design & Research Institute design centre.