China's ongoing real-estate crisis may, in the longer term, hurt a capesize bulker market that is already subdued, according to brokers.
Evergrande, China's largest property developer, has filed for bankruptcy protection in the US, almost two years after the Shenzhen-based company found itself struggling with $300bn in debt.
Meanwhile, Guangdong-based real-estate behemoth Country Garden Properties faces $200bn in debt and expects to post a $7.6bn loss for the second half of 2023 as it faces the risk of default after missing some coupon payments.
China's property sector accounts for almost one-third of the country's GDP, which the People's Republic expects to grow by 5% this year.
But analysts have lowered forecasts to 4.5% as the nation's economy struggles to bounce back from a failed zero-Covid policy that was lifted in January.
China's government will most likely pump some stimulus money into its sluggish economy at some point in an effort to give it some legs, but it is a question of when that will happen, said Harry Grimes, senior dry bulk analyst at UK-based Arrow Shipbroking.
"We believe the government will step in with a significant fiscal support package to maintain economic growth, however, the longer they hold off, the greater the risk of a slowdown in the dry bulk trade," he told TradeWinds.
"Additionally, it's unclear the extent to which any fiscal package will be steel intensive, as policymakers may choose to focus elsewhere."
The Baltic Exchange's Capesize 5TC of spot-rate averages across five key routes has remained below the historical average of $15,600 per day for weeks.
The 5TC, which had its beginnings in 2014, fell below the average on 2 August when it hit $14,997 per day.
It has stayed under $15,00 per day since then, having fallen 31% since a latest high of $14,106 per day on 16 August to $9,735 per day on Friday.
It is important, however, to remember that China's real-estate sector and other industries are not the only factors that are influencing the capesize segment, Grimes said.
"The drivers of the dry bulk market are nuanced," he suggested.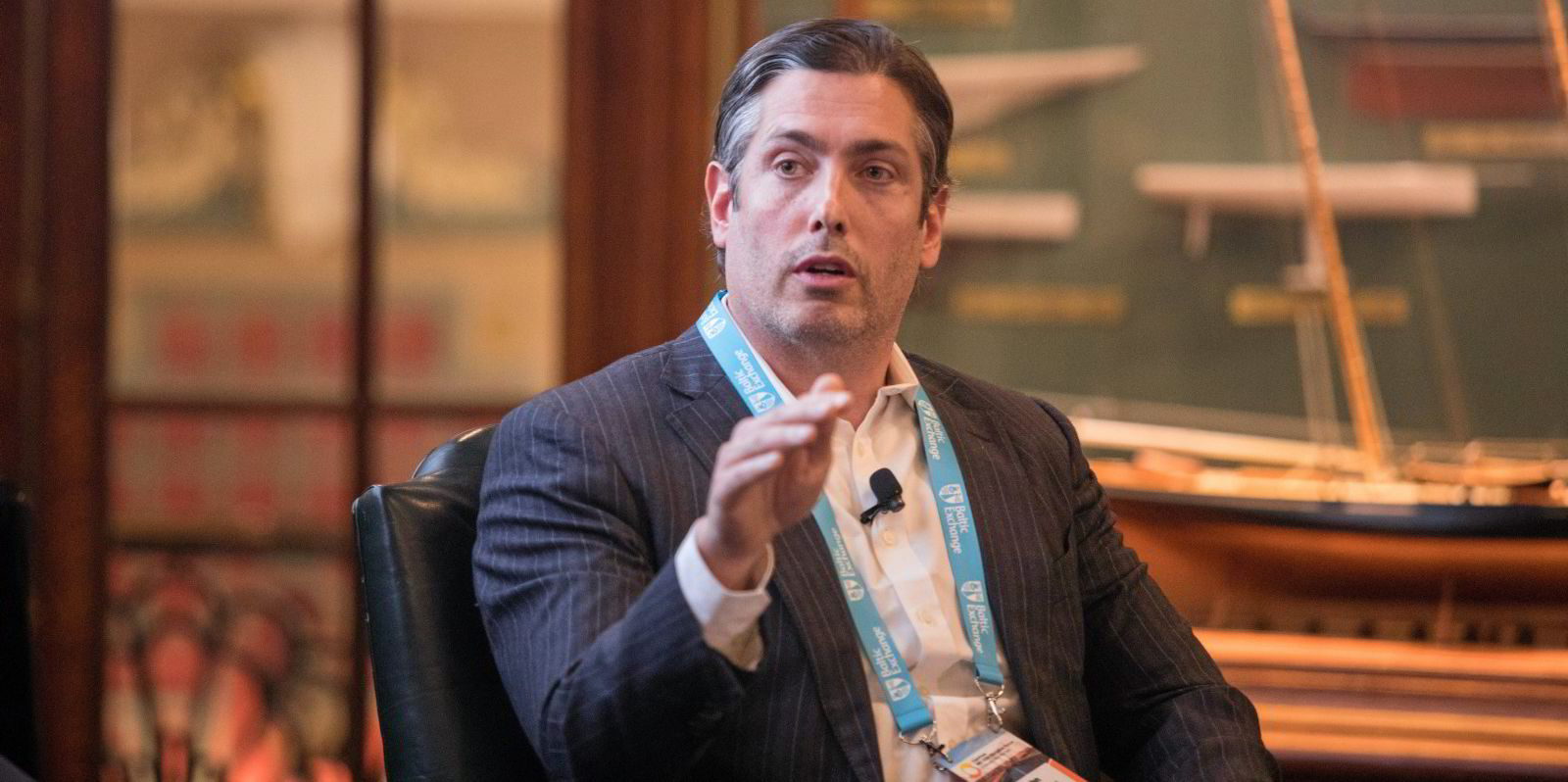 For example, 2021 saw the largest year-on-year percentage decline in Chinese iron ore imports since 1998, yet the Capesize 5TC peaked above $80,000 per day that year, Grimes added.
"Commodity supply, congestion, regulations, FFAs, sentiment and many other factors all play their part, alongside the state of China's industry.
"Given iron ore prices are over $100 per metric tonne, Chinese steel production is similar to this time last year and Chinese iron ore imports are growing versus last year. I do not believe capesize earnings are muted due to a lack of Chinese demand," Grimes said.
"The slowdown in the Chinese property sector is yet to slow iron ore imports, and therefore is yet to impact the freight market."
The capesize market is actually doing quite well for this time of year and is possibly setting up a fourth-quarter rally, said John Kartsonas, founder of Breakwave Advisors, a US-based asset management firm that runs an exchange-traded fund focused on dry bulk.
"The real-estate cycles are very long so the impact in the immediate market is not meaningful," he told TradeWinds.
"I don't think there is any immediate impact on capesizes. At the end of the day, from planning to financing to construction, there are multi-year processes."
He said Evergrande's bankruptcy will probably not impact the capesize market because its debt nightmare in 2021 had minimal impact on it then.
"Same goes with Country Garden," he said. "I think one should always look forward when it comes to dry bulk."
China's iron ore imports are slowing, however, due to structural changes around steel production and the country's peak steel demand, but its ore volumes are still growing some 50m to 100m tonnes per year, he said.
"So, there is no real impact near-term as capesize rates will follow their natural seasonal pattern," Kartsonas added.
"Longer term, growth is slowing in line with the secular slowdown in housing demand in China."