Greece's Maran Dry Management is said to have joined the growing league of shipping companies that own large dual-fuelled bulk carriers, after taking over control of two LNG dual-fuelled newbuildings that are under construction in China.
Shipping sources said the 190,000-dwt ships being built at Shanghai Waigaoqiao Shipbuilding (SWS) were part of a series of six capesizes that were originally contracted by mining giant Anglo American in 2020.
The mining company ordered the sextet as part of a move to reduce its carbon footprint at a time when the shipbuilding industry was under pressure from a poor shipping market and the Covid-19 pandemic.
Last summer, at the Capital Link conference, Sveinung Stohle of the Angelicoussis Shipping Group said his company would be ordering LNG-fuelled capesizes.
Shipping sources said Anglo American had no interest in owning ships and had novated the vessels to Angelicoussis-controlled Maran before chartering them back under long-term deals at an undisclosed rate.
As for the remaining four LNG-fuelled newbuildings at SWS, US investment bank JP Morgan's affiliate Global Meridian Holdings has been linked to the quartet. However, Andy Dacy, chief executive of JP Morgan Asset Management Global Transportation Group, said this was incorrect.
Anglo American's global head of shipping, Peter Lye, declined to comment when asked about the ownership of the six LNG-fuelled capesize bulker newbuildings, saying his company does not disclose commercial arrangements.
According to Clarksons' Shipping Intelligence Network, Maran is due to take delivery of the pair of LNG-fuelled capesizes to be named Ubuntu Unity and Ubuntu Community in the next two months.
Maran did not immediately respond to a request for comment.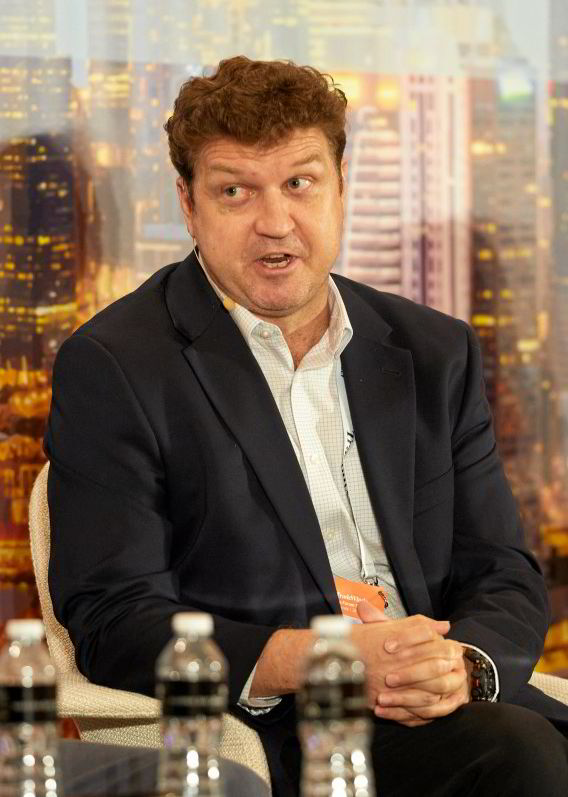 Anglo American took delivery of its first LNG-fuelled capesize bulker at the end of last year. The SWS-built, 190,000-dwt Ubuntu Harmony (built 2022) was the first of 10 LNG-fuelled chartered bulk carriers that it hopes will help it reduce CO2 emissions by 35%, compared with conventionally powered ships.
The Ubuntu Harmony's sister vessel Ubuntu Equality (built 2023) is scheduled to arrive at Saldanha in South Africa this week to load iron ore for Chinese buyers. Energy major Shell will supply LNG bunkers when the bulker is trading in the Far East.
The vessel is fitted with two 2,800-cbm LNG tanks that will allow for a return trip from Brazil to China or two round-trip routes from Australia to China.
The shallow draught bulker has a beam of 47.5 metres, which is 2.5 metres wider than the standard. The ship is also fitted with MAN Energy Solutions' high-pressure ME-GI engines, which will reduce methane slip and increase operational efficiency and reliability.
The Ubuntu Harmony and Ubuntu Equality are two of four LNG-fuelled capesize bulkers owned by U-Ming Marine Transport. The Taiwanese shipping company is due to take delivery of the other two ships, the Ubuntu Integrity and Ubuntu Loyalty, from the shipyard soon. They are also chartered out to the miner for 10 years.
Anglo American has set a target for carbon neutrality for its controlled ocean freight of 2040, with an interim target to reduce emissions from these activities by 30% by 2030 — all part of its wider ambition to halve Scope 3 emissions by 2040.
The fleet of chartered LNG-fuelled capesizes is a key component of the company's ambition to reduce its carbon footprint.
"We definitely need high-quality, efficient, low-carbon ships to make our decarbonisation goals," said Lye. "Is it going to be LNG fuel ships or something else? We haven't picked the side [option] but we think there is a myriad of solutions.
"For us [Anglo American], it is not about waiting for the perfect [solution] … it is about doing some good things now that will shift the dial. Rather than wait for the silver bullet which may be five or 10 years away."