Seanergy Maritime Holdings recorded a first-quarter loss in a weakened market, but the capesize bulker owner is still optimistic on what it views as a strengthening sector.
The New York-listed company reported $4.19m in net loss on Thursday for the three-month period, reversing $3.67m in net income for the same quarter in 2022.
On an adjusted basis, Seanergy posted a $300,000 loss for the first quarter, compared to a $7.7m profit for the same period last year.
This translated into an adjusted loss per share of $0.02 for the quarter that beat analyst consensus estimate for a $0.24 loss per share.
Seanergy attributed the losses to lower spot rates during the quarter, but it still gave a shareholder dividend of $0.025 per share as it noticed that the market picked up in the second quarter.
"In the first quarter of 2023, the capesize market went through a period of seasonal weakness, with rates averaging a mere $9,144 per day," chief executive Stamatis Tsantanis said in a statement.
"This now appears to be behind us. Charter rates for most of the second quarter have recovered to profitable levels."
He noted that capesize spot rates have averaged $17,400 per day so far during the second quarter and that secondhand capesize values have risen considerably during the three-month period.
"Based on our positive outlook, our board of directors has approved another quarterly dividend of $0.025 per share for the first quarter of 2023," he said.
Tsantanis' optimism aside, the capesize market has actually fallen steadily over the past two weeks.
The Baltic Exchange's Capesize 5TC basket of spot-rate averages has dropped from a recent high of $21,800 per day on 11 May to $14,600 per day on Thursday.
In the futures market, June contracts for the 5TC route basket have lost $650 per day to come in at just under $15,700 per day as of 1600 GMT, according to real-time data provided by UK shipbroker Braemar.
Nonetheless, Tsantanis placed further confidence in the market by buying 145,000 more shares of Seanergy at an average price of $5.17 per share, representing a latest stake of roughly $750,000 in the company.
He also noted that Seanergy achieved a daily time-charter equivalent average of $11,000 per day during the quarter to beat the Baltic Capesize Index (BCI) average of daily spot rates during the first quarter by almost $2,000 per day.
"We are pleased to see our fleet consistently outperforming the BCI, and we expect this to continue due to the quality of our vessels and the implementation of our hedging strategy," he said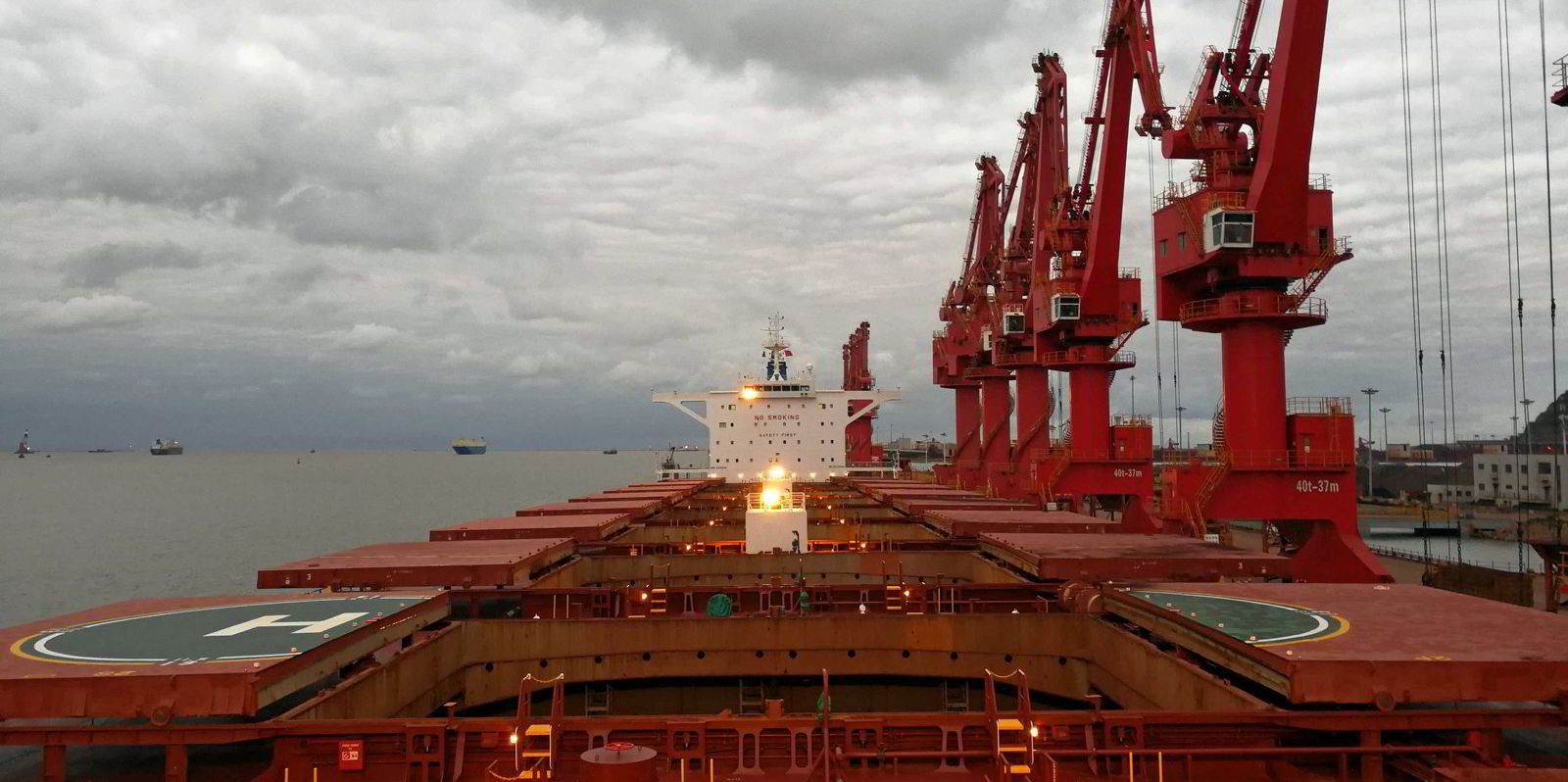 He said an improving capesize futures market has allowed Seanergy to fix about 25% of remaining fleet days for 2023 at about $20,500 per day on average. Seanergy expects to reach a TCE average of about $18,850 per day during the second quarter.
"We believe that this improvement in market conditions from the end of the first quarter will lead to a significant step up in our profitability for the rest of the year," he said.
"The increased seaborne iron ore supply from major miners, along with the reduction of iron ore inventories in China to levels comparable to what was seen before 2021, make us optimistic about capesize demand."