As batteries rapidly improve, electric-powered vessels are increasingly plying coastal waters. But all-electric vessels have limited range, meaning the technology has primarily focused on tugs and ferries.
Last year, Mitsui OSK Lines applied all-electric propulsion to a new sector: tankers.
About the Green Seas First Movers report
This story is part of a TradeWinds Business Focus exploring shipping companies that are early adopters across a range of green shipping technologies and fuels.
Subsidiary Asahi Tanker, working with the e5 Lab consortium, began operations of a bunker tanker powered by lithium-ion batteries.
The 1,500-dwt Asahi (built 2022), which has lithium-ion batteries as its main source of power, completed its first all-electric bunker fuel delivery in April. A second tanker is scheduled to be delivered in March of this year.
Tomoaki Ichida, who is executive officer in charge of MOL's energy business strategy division, said the Japanese shipping giant wants to expand its battery-powered fleet.
And the company wants to do so not just in Japan but "all over the world", as it sees the technology as a way to tackle many of shipping's challenges.
"MOL believes that batteries are an essential piece for the decarbonisation of shipping," he said.
Ichida said the Asahi has been operating smoothly and efficiently on a daily basis, with no problem.
And seafarers have responded well to the vessel.
"They are satisfied not only with the operation of the ship but working conditions on board," he said, noting that the vessel not only has zero emissions but also runs silently.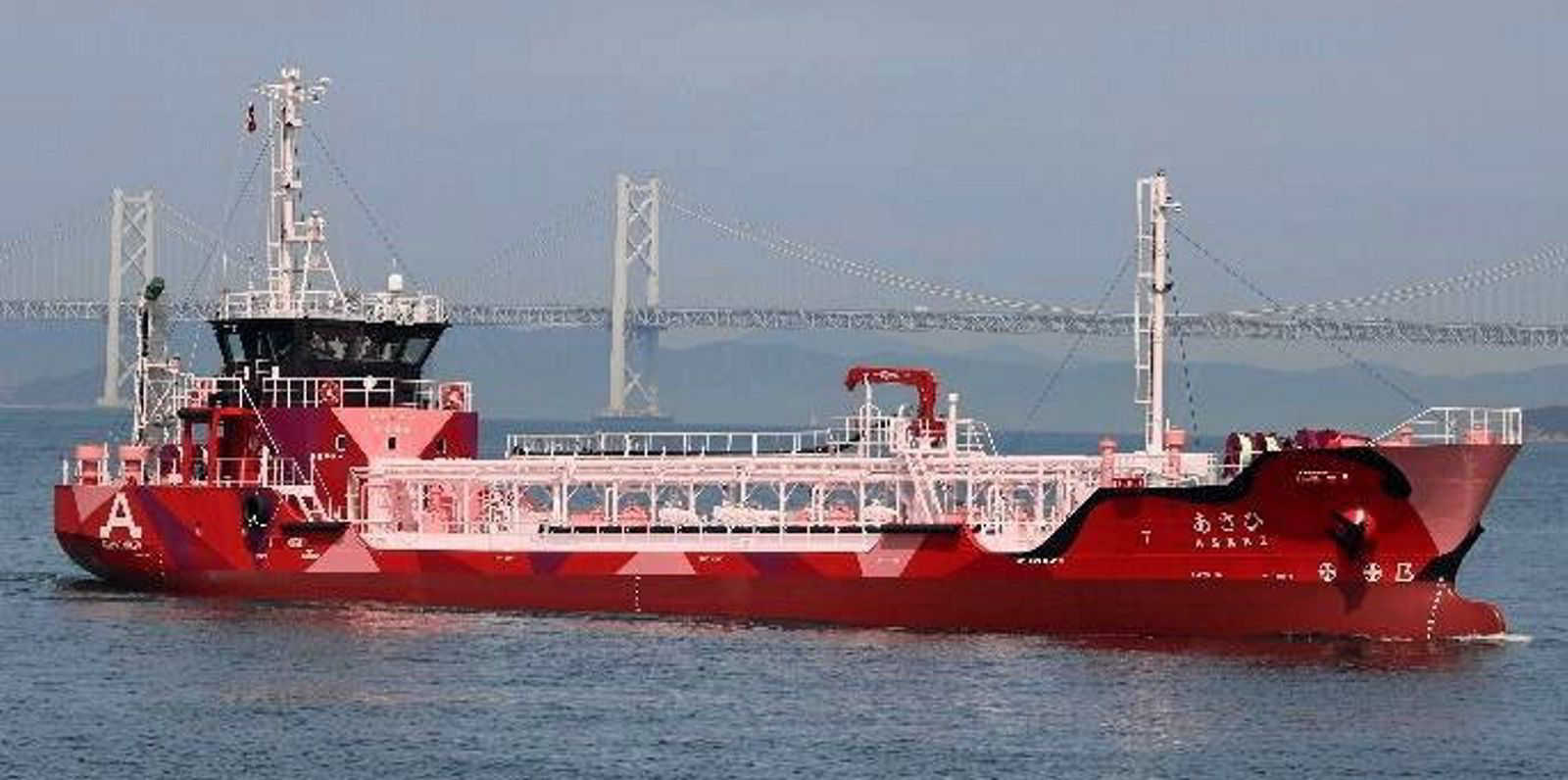 Ichida is also chief executive at e5 Lab, which has been working on other battery-powered vessels.
In January, towage company Tokyo Kisen took delivery of a battery-powered tug developed by the innovation consortium.
And e5 is working with Asahi Tanker to develop a hybrid bulker that will operate in coastal trades.
Ichida said battery-powered ships remain constrained by cruising range and time between charges.
Subscribe to Green Seas
Get our weekly newsletter on sustainability, ESG and decarbonisation to stay on top of the developments as the shipping industry faces pressure to transform.
"But the performance of batteries is definitely improving, and the cruising range and time will gradually increase as new innovations are born," he added.
But the executive said hybrid technology — pairing batteries with other fuels — deserves the shipping industry's attention.
"The hybrid ships currently under construction use MGO [marine gasoil], but in the future, it will be possible to convert to next-generation fuels such as ammonia, methanol and hydrogen by partially replacing the equipment in retrofits," he said.
And Ichida said batteries' are made more viable as a solution for shipping because they work well with digital technology.