Shipbroking has long been challenged as an industry that will one day no longer be needed and yet here it still is — for many, bigger and bolder than ever.
So where is its heart these days, what keeps its leaders up at night, who's buying who and how will the business look in 10 years' time — if it survives as it has done up until now that is?
TradeWinds put four key questions to the heads of eight of the major broking houses. Just over half responded, although with Clarksons' two top executives away on holiday, other industry players also gave their observations.
Is London still a key centre for shipbroking or does the industry have a more global perspective now?
"What has London got to do with it?" one shipowner asked. "Broking is global."
Aside from energy majors BP and Shell and some of Vitol and Glencore's business, one tanker expert said the patch for London brokers has expanded or increasingly moved to other parts of the world such as Dubai, Singapore and Houston.
But, globally, there have been changes too, with Chinese business migrating from Hong Kong to Singapore, one-time Russian action in Geneva shifting to Dubai and Greek owners taking their chartering activities back to Athens.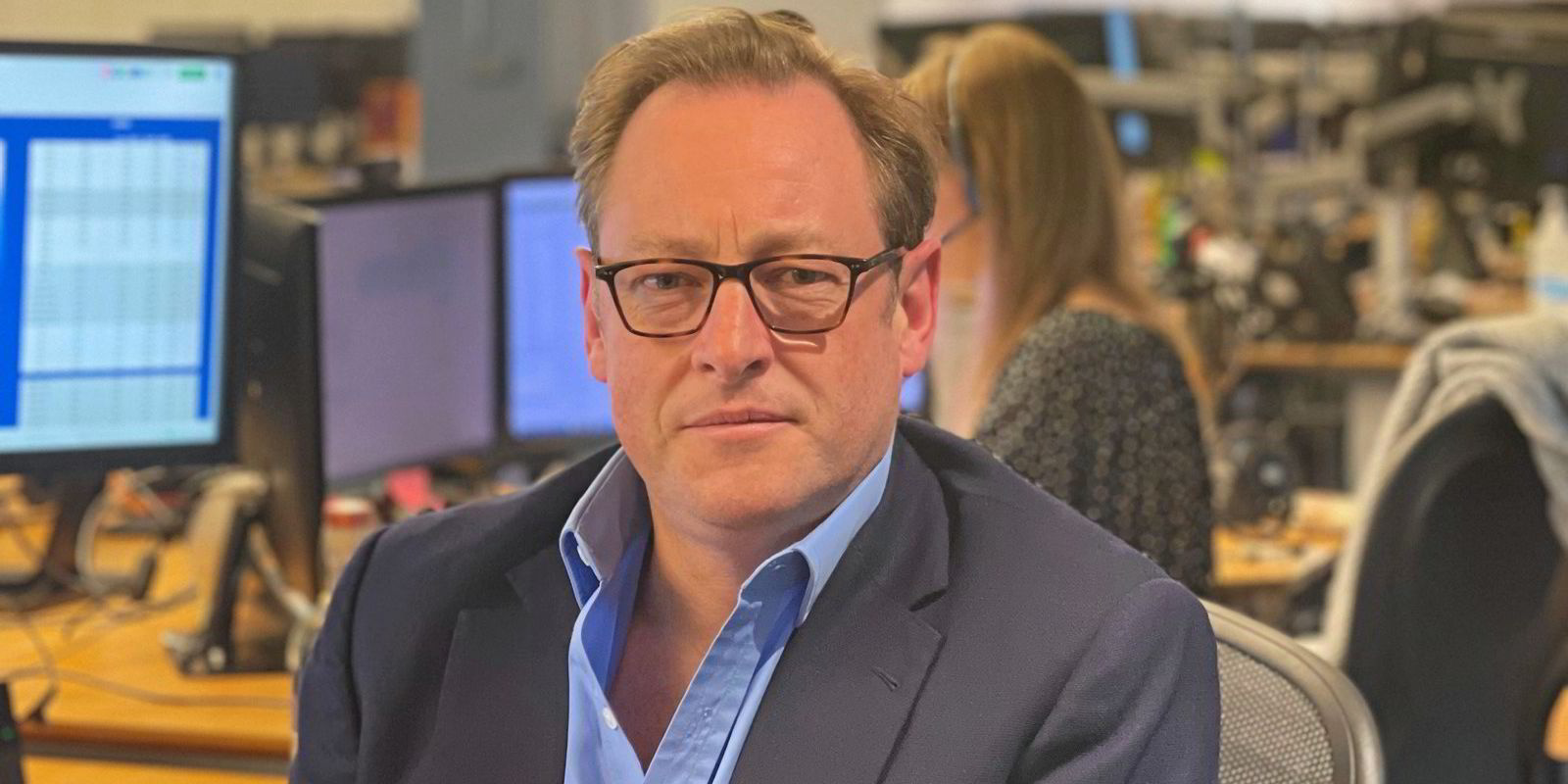 Arrow Shipbroking chief executive Jeremy Palin said a brokerage must have a global footprint if it is aiming to provide a global service.
"London is absolutely part of that, but it would be arrogant to put London ahead of any other shipping hub," Palin said. "Half of Arrow's staff today are based in Asia, and there is a good reason for that."
Simpson Spence Young managing partner Stanko Jekov, who is also global head of SSY's dry cargo department, said the centre of gravity has shifted eastwards over the past 20 to 30 years, but that London will "continue to thrive".
Ifchor Galbraiths chief commercial officer Ed Royle said: "From a shipbroking perspective, there is a talent pool of brokers [in London] which is not yet rivalled elsewhere in terms of scale."
But he said there are plenty of other opportunities for broking houses outside the UK capital, and it is increasingly important to have a truly global footprint.
One senior broker in a major house said London is more of a centre than ever.
He described the Oslo shipbroking scene as "small" and said no major Chinese company or Greek super-power has emerged in the sector.
The broker described shipbroking today as: "London-centric with an international eye", with business being maintained through international offices.
What are the key issues facing the shipbroking industry?
Dubai is increasingly seen as one of the next expansion areas for shipbroking. But for some, this has raised warning flags.
Most recently, concerns have been voiced among owners and shipbrokers about who is, and who is not doing business — particularly on sale-and-purchase deals — which may be linked to the grey fleet shipping Russian cargo.
Finger-pointing has started amid talk of young brokers racking up large volumes of new business out of centres such as Dubai.
"It's damaging the reputation of the shipbroking business," one broker said.
Another long-standing newbuilding broker spoke of shipbroking being more competitive, with owners prepared to talk to a wider range of brokers, which is slashing business volumes.
On VLCCs, one shipowner said he can be approached by around 20 brokers over a cargo whereas on dry he may be working with perhaps three with a further three to four "B-list brokers" trying to get involved on a fixture.
While owners largely feel the quality of shipbroking has improved, one said: "Generally, there are more mouths to feed."
Competition is said to be intense. The word "greed" was mentioned by several players both from inside and outside the profession.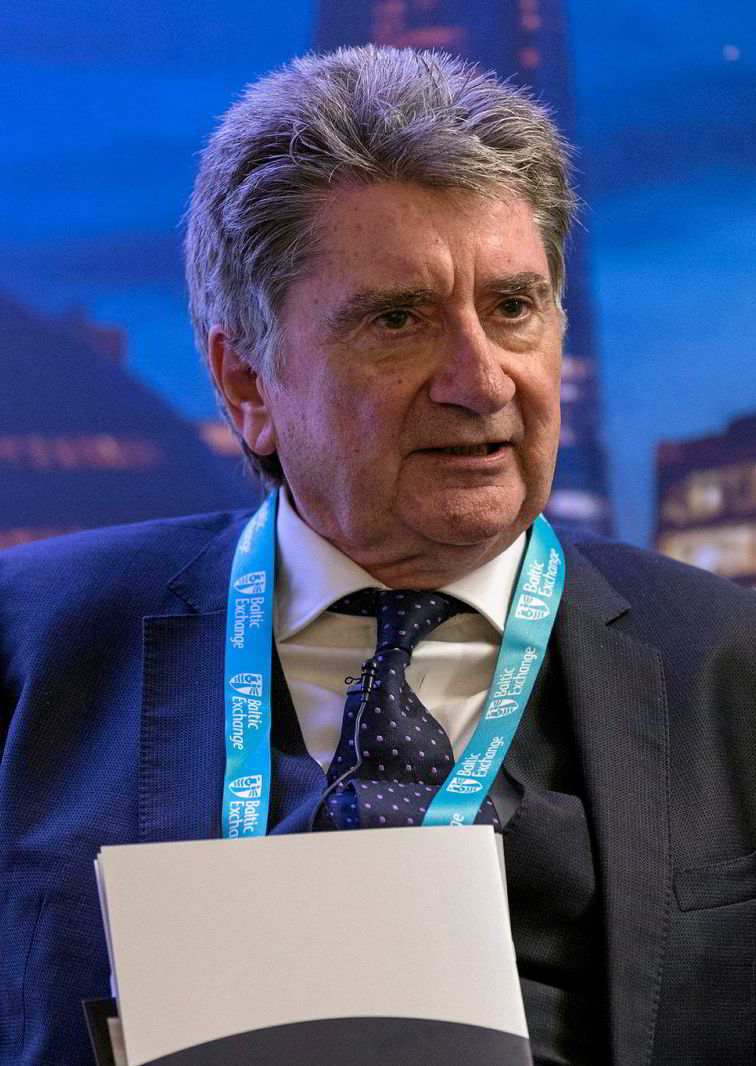 Affinity (Shipping) managing partner Richard Fulford-Smith said "trust and integrity" are the key issues, with egoism and personal greed motivating brokers' selectivity ahead of professionalism.
"It can influence people to make some strange decisions," he said.
Succession planning — or the lack of it — is another question for some shops.
As shipbrokers start to diversify into new lines of business such as the carbon markets, there are rumblings that chief executives may need to come from broader industry backgrounds and not necessarily be hands-on brokers in their day jobs.
Royle noted that clients are becoming much more sophisticated.
"Broking has to not only keep up with that but also look to set the pace," he said. "We see an increasing demand for a multi-faceted advisory service and so we are continuously having to consider what is next."
He said this requires investment in people who can meet the latest market requirements, in digital and research.
He added that the main challenge is being "agile and dynamic enough" to embrace the changes and the demands of clients that come with them.
Jekov said: "Shipbroking is very much a people business, so finding the right talent — preferably from a diversified, global pool — is one of the key challenges.
He believes the industry needs to open up to areas outside the traditional bases of Greece, Norway and Singapore to attract more young people into the profession.
Palin also identifies expertise as key.
"Today, the regulatory and environmental landscape is something that all brokers need to understand, and be in a position to advise upon," he said.
"If, as a broker, you do not comprehend the impacts of environmental legislation," he added — citing the implications from the International Maritime Organization's measures directed at reducing greenhouse gas emissions from ships of EEXI, CII, the EU ETS, and future fuel choices.
"Then it's probably time to pursue another career. These issues are front and centre today — there is no hiding place."
Is there scope for more consolidation in shipbroking?
Consolidation has long been the buzzword throughout the shipbroking sector amid cries that business is over-broked.
The current mood feels febrile.
"Everyone is looking at someone," a senior broker at a major shop said. "It's all about hard cash and ego. Everyone wants an asset, wants to do a deal."
The broker added that private equity involvement helps rather than what they describe as "brokers stumbling around looking at each other".
In any purchase, they said it is important to leave something in it for the buyer. But "everyone is greedy; balance books are strong at the moment so all are out for top-dollar prices".
Last year's merger between tanker broker specialist Galbraiths and dry bulk-focused Ifchor is seen as an example of how this can potentially work well, although some see it as a meeting of two non-competing shops rather than true consolidation.
Royle should know.
"Having just gone through a merger process we can honestly say it's been hugely rewarding and warmly received from our clients and colleagues," he said, citing the ability to have a wider reach both geographically in terms of client base and services.
But he warned against "consolidation for the sake of it".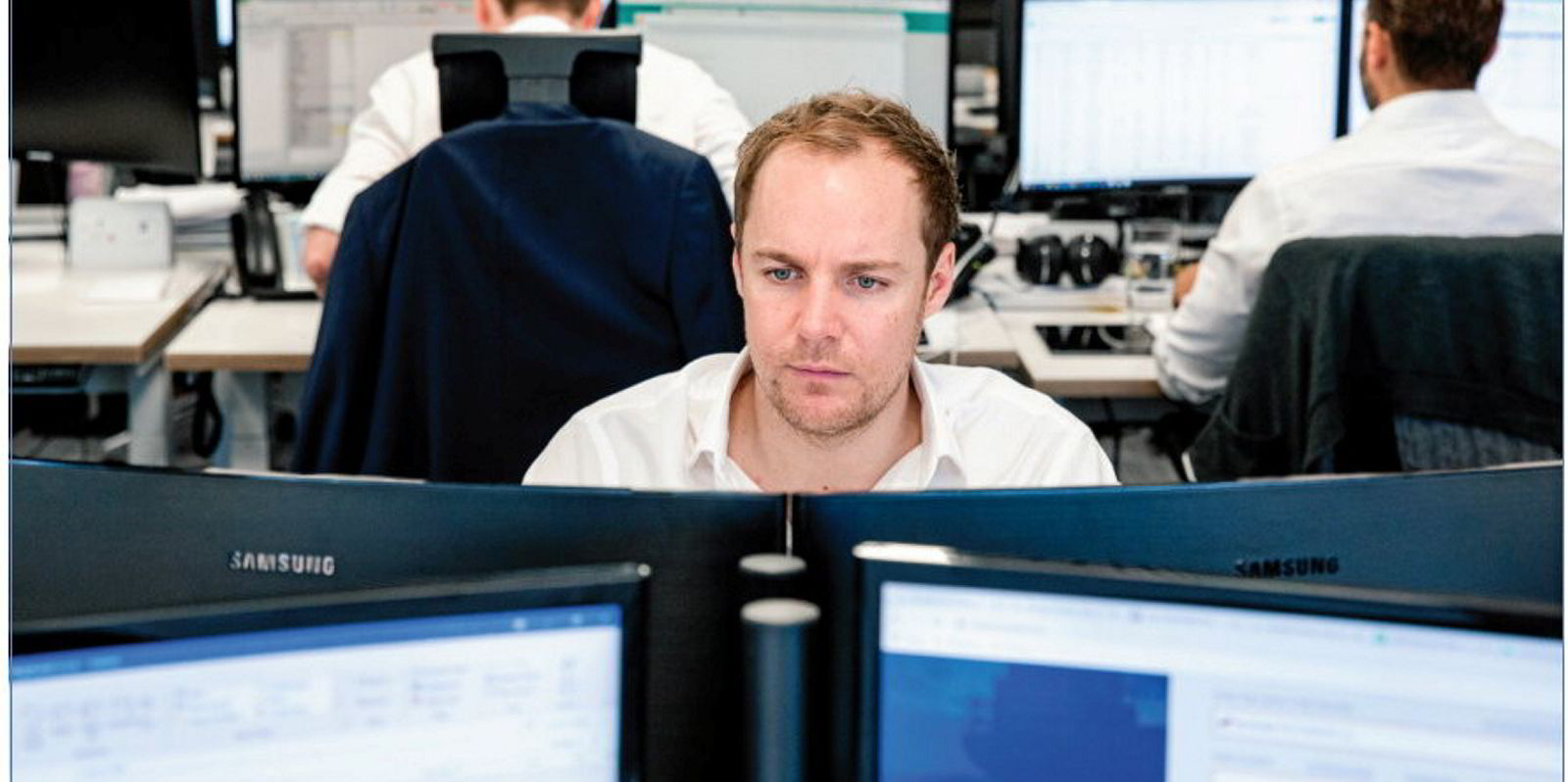 Palin said there is more scope for consolidation but added: "If it's just size for the sake of size, no."
Royle said it is important that any move adds value and that the key assets — the people — are considered. He said the larger a company gets, the harder it becomes to ensure information flow continues in the right manner.
"We feel there is a balance there and ultimately you have to aim to be best in class in what you do rather than being the largest in your space," he said.
At the other end of the spectrum, the apparent collapse of talks between Clarksons and Maersk Broker would appear to show how difficult consolidation in shipbroking can be.
"There is no point in consolidating with someone who does virtually the same as you as all that will happen is it will cut jobs and get very expensive," one broking shop chief said.
Fulford-Smith said that while there will always be talk of scope for consolidation in shipbroking, the industry is "not served well by dulling and culling competition".
Norwegian broker Fearnleys is the most recent big name out in the market with cash to spend. London-headquartered Ocean Shipbrokers has been a first stop, with talks also in play at one and possibly two US brokerages.
Commenting on Fearnleys' manoeuvres, one tanker broker said the days of the one and two-person shops are over.
Royle disagrees: "There are some excellent small broking shops who will continue to do extremely well. There is room for everyone."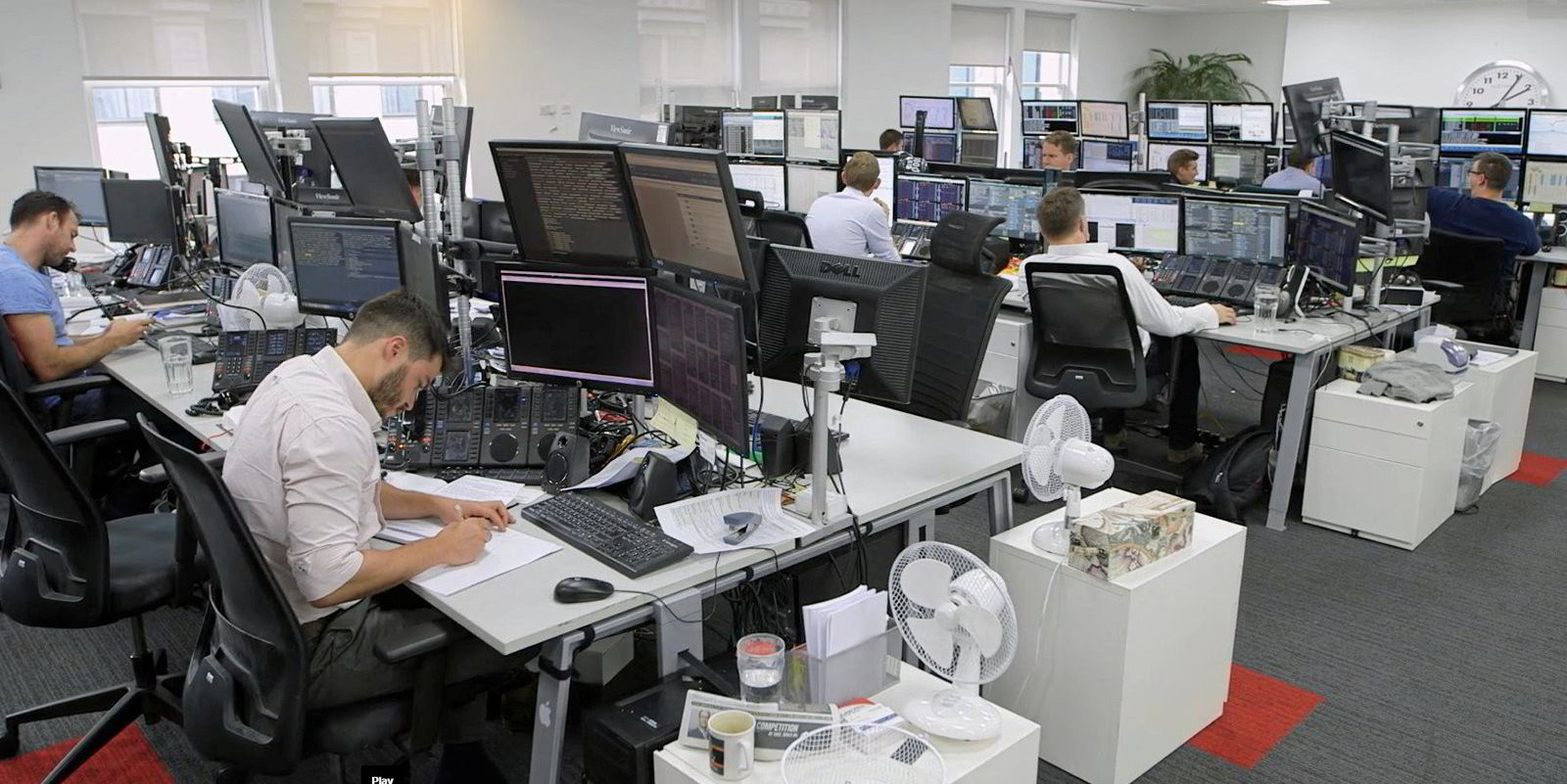 So who could be next?
There is almost a running joke in the shipbroking community that Gibson Shipbrokers is a takeover candidate, with the company featuring in a host of sales rumours over the years. But it is not an easy win, despite being employee-owned and for however attractive its LPG and tanker business might seem.
Then there is the seemingly voracious appetite of UK-listed broking giant Clarksons — described as more akin to a merchant bank than a shipbroker — and a perception that it is perpetually looking for new business streams.
"Clarksons is such an omnipotent company these days. Love them or hate them, you certainly can't ignore them," one long-standing, UK-based shipping player said.
How will the shipbroking industry of 2033 differ from today?
Arrow chief Palin said expertise will remain key.
"The tools that brokers use will undoubtedly be different, but a professional broker working in the right ecosystem, with the right skill set, will always have an important function," he said. "A shipbroker's role shifted long ago beyond traditional price discovery and best execution — and rightly so."
Fulford-Smith said the industry will be more diverse.
"It will have to have taken steps to manage conflicts of interest and compliance/KYC [know your client] issues effectively to continue to be trusted," he said.
"Brokers should be assured that fair recompense for an honest job will be still well rewarded. The advisory businesses and consultancy will have to work ever more closely with the 'commission earning' old-style broking businesses covering freight, S&P and finance, COAs and long-term chartering."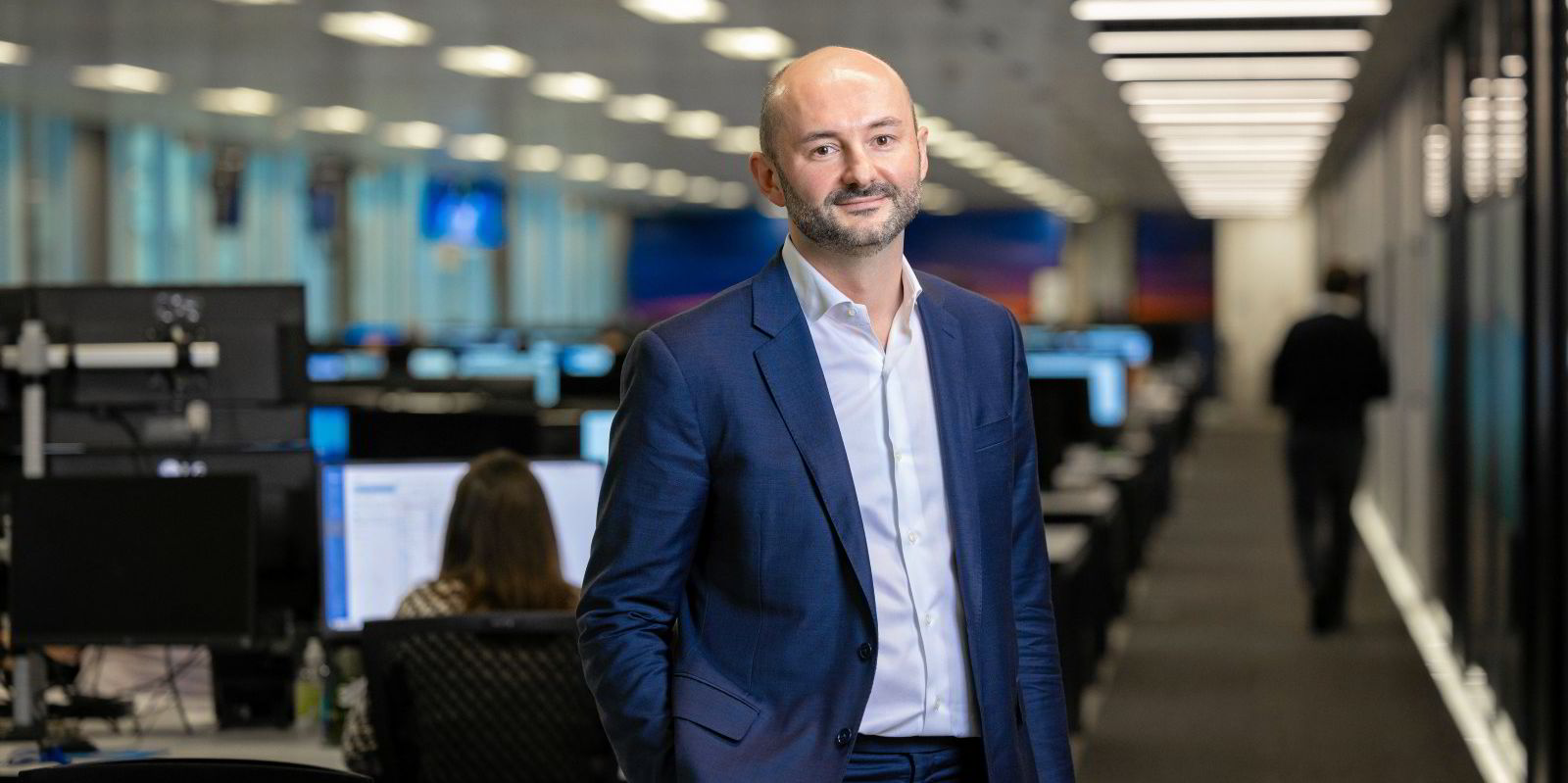 Jekov said: "We have heard for 25 years that the shipbroker will no longer be needed and can be replaced by new technology. Yet today, the profession is probably doing better than ever — and that's largely thanks to technology."
In fact, the technology is something that has enabled brokers to do their job more efficiently.
"The 'process' itself I don't think will change much but the markets we cover, the technology we use and the importance of environmental aspects, certainly will," he said.
Royle said there is a drive across all industries on environmental, social and corporate governance.
"Shipbroking has much work to do in this regard," he said. "This challenge will change every facet of our business."
He said there will be an increasing need for brokers to assist their clients across the maritime services. This will require investment that will prove hard for some shops, so consolidation will be more prominent 10 years on.
"Ultimately though, there remains a personal touch to our industry and building trust with clients will continue to be as important in 10 years' time as it is today," Royle said.