The 46,200-dwt Nobel (built 1997) had a sordid past. Before it made headlines last month for transferring cargo to a Maersk Tankers ship, it participated in a series of ship-to-ship transfers over several months, according to maritime intelligence firm Windward.
The ship had allegedly engaged in a number of activities that could have raised red flags too, such as hopping between flag registries and being owned by a low-profile owner based in a non-traditional jurisdiction for shipping companies.
And if it can happen to Maersk Tankers, it can happen to anyone, Windward chief executive and co-founder Ami Daniel said.
"I think it's shooting reverberations through the market, many even smaller companies [are asking] 'What is my reputation worth to me? Should I spend a few thousand dollars a year? Or have my company go out of business?'" he asked.
Compliance has become an even greater problem for shipping companies lately, with sanctions now hitting dry trades, and crude oil and oil products subject to a series of price caps, prompting some companies to look towards digital solutions to stay out of hot water.
Tel Aviv-based, London-traded Windward combines AIS data and artificial intelligence to aid in risk management for shipowners, charterers, commodities traders and others.
The company pitches its system as helping with efficient ship operations and environmental protection, but also due diligence, vessel screening, know your ship and general sanctions compliance.
Tools to cope
Other outfits are doing similarly. Ireland-based Skytek uses artificial intelligence and satellite imagery that can help compliance by flagging problematic behaviour in high-danger areas, including suspicious ship-to-ship transfers, irregular sailing patterns and other tactics vessels use to break sanctions.
Tracking ships using satellite imagery was something other organisations, like TankerTrackers and United Against Nuclear Iran, have done manually in the past to trail illicit players.
Since the invasion began last year, Skytek has published several reports on the situation at Ukrainian ports, including on ships trapped there, and the super-yachts owned by Russian oligarchs sanctioned in the immediate aftermath of the invasion.
Daniel said before Russia invaded Ukraine, the sanctions focus was entirely on the US and its attempts to curb Iranian crude oil trading.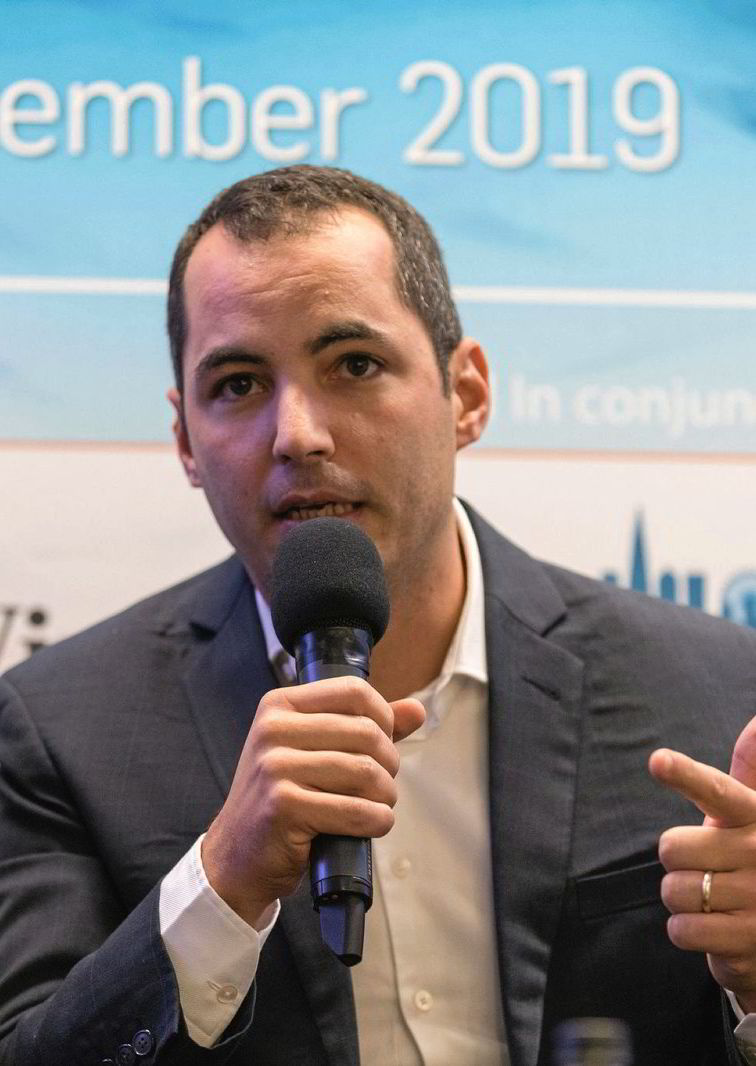 After the invasion, and the litany of sanctions levied on Russian individuals, firms and ships, those involved in crude, product and even dry bulk trades have increased compliance needs.
Daniel singled out the dry bulk market as being especially susceptible as some players in the sector do not yet screen for the deceptive shipping practices identified by the US in 2020.
Those deceptive shipping practices, such as AIS manipulation, have been consistently reiterated by US government officials as the document shipping companies should refer to if they want to avoid scrutiny under Washington's sanctions regime.
"It's just basic list matching, which is what the oil sector did four or five years ago," he said of what the dry bulk sector is doing right now. "You need somebody to help you figure out the framework.
"The big boys would have a head of compliance or a head of legal, which would work with somebody like us."
For smaller shipowners, Daniel said they could get up to speed in a day in getting technology and processes in place, as their concerns are primarily ship-to-ship transfer chains and making sure they are not loading illicit cargo.
Traders or charterers might need three weeks, depending on how much human capital the firm is willing to dedicate to the cause, he said, although some companies can take months.
Those months can be valuable time now, Daniels said, as the European Union and UK are still building out their enforcement capacity after having levied their own set of strict sanctions against Russia.
"I suspect we haven't seen peak enforcement. The only guys who are enforcing still are the US," he said. "From what I'm hearing, the UK is gearing up.
"The EU isn't really enforcing much … If the EU has an overarching sanctions team or authority, will that be enforced more?"