Ships and maritime companies based in Cyprus already work under conditions that peers based in other jurisdictions often envy.
However, the best is yet to come.
Ambitious projects are underway to digitalise and streamline the island's maritime administrative services into a single one-stop shop and establish a legal incorporation tailor-made for shipping companies.
Themis Papadopoulos, a ship-management veteran who currently also serves as president of the Cyprus Shipping Chamber, said: "These are the top items on our agenda right now."
Cyprus, one of the world's biggest flag registries and ship-management centres, established a dedicated government ministry five years ago to put in charge of shipping.
The country's efforts to woo the industry continue today with "Sea Change 2030" — a wide-ranging strategy aiming to make its maritime hub nimbler, more extrovert and environmentally sustainable.
One facet is the full digitalisation of Cyprus' shipping deputy ministry.
"This is probably a little bit overdue and will be very welcome when it is completed," Papadopoulos said in an interview from his office at Interorient Shipmanagement — a major player in the industry — of which he has been the chief executive for nearly 20 years.
The one-stop shop is more complicated and requires elaborate personnel and administrative arrangements between the ministry and other parts of the administration.
"This project took something of a back seat when we had a change of government earlier this year, so things got a bit disrupted," Papadopoulos said.
"My feeling is we're back on track now. Shipping deputy minister Marina Hadjimanolis is very keen to get this done."
Tapping the local workforce
Another key initiative is the Shipping Limited Liability Company — a new legal form suited to maritime firms.
The legal form's main purpose is to highlight shipping companies' special character. It was enshrined into law last November but it still requires some secondary executive acts to get up and running.
"I hope that we will have it in place before year-end, at least that's the [Cyprus shipping deputy ministry]'s indication," Papadopoulos said.
"This will tie up some loose ends and make clear that we are taking the shipping industry seriously."
Cyprus would be well advised to treat its maritime hub with care.
The entire cluster contributes a hefty 7% of the country's GDP and about 9,000 jobs ashore to its small labour force.
The more the cluster grows, the more interwoven it becomes with the local economy.
When the first foreign ship management companies set up shop in Cyprus in the 1970s and the 1980s, they had to bring in most of their employees from abroad.
"Staff composition was probably 80% expats to 20% local — today it's probably the opposite," Papadopoulos said.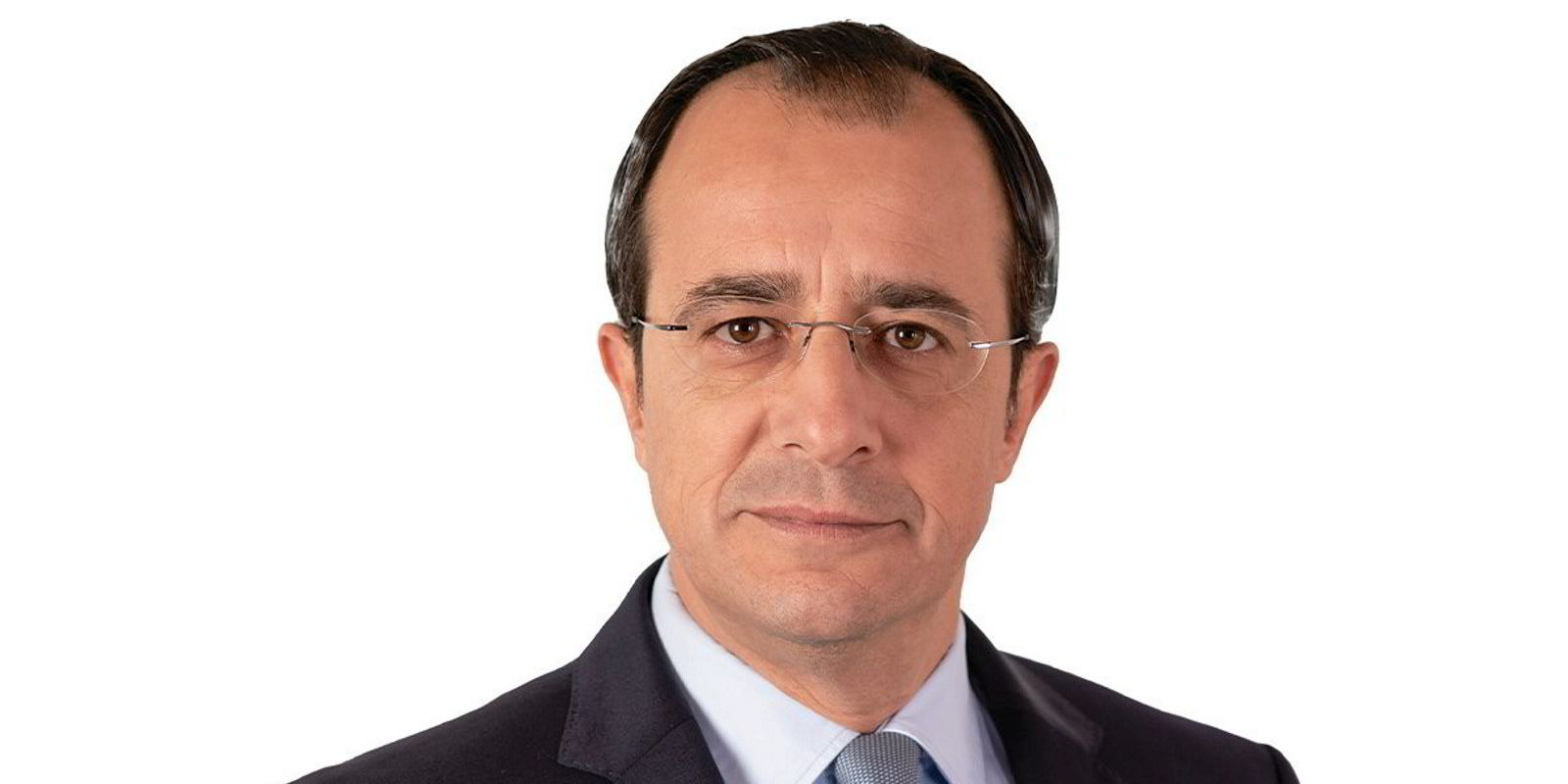 The Interorient chief executive and vice chairman of the International Chamber of Shipping is himself a living example of that trend.
A native Cypriot who studied at the University of Warwick, Papadopoulos joined Interorient in 1997 and rose through the ranks within seven years.
The Cyprus Shipping Chamber is keen to propel that process further, successfully promoting maritime professions in schools through programmes emulated even in Greece.
"Shipping is a mature industry that has cemented itself not just on the business agenda here in Cyprus but also on the social one," Papadopoulos said.
"It features very prominently today in the thinking of any young person considering their career and life going forward."
This situation makes Papadopoulos optimistic about the industry's prospects.
"Cyprus is doing well to maintain and to strengthen its position ... once a company settles here and gets established, it is very rare to see it leave."
European Union membership has generally increased the country's attractiveness. On the other hand, it has added some layers of complexity to the way its shipping firms do business.
Streams of sanctions and regulations that EU-based companies have no choice but to comply with, are often challenging.
The EU Emissions Trading System is a major case in point that takes up a lot of the energy at the Cyprus Shipping Chamber.
"It is regrettable that we don't yet have a clear legal picture of which entity will be responsible for delivering the allowances," Papadopoulos said.