Fleet Management has inventoried its managed fleet for compliance with upcoming decarbonisation rules and found that only half are ready for 2023.
Fleet chief executive Kishore Rajvanshy told TradeWinds the company is now amid a programme to bring all its clients' ships up to speed both on longer-term decarbonisation goals and the regulatory standards of the International Maritime Organization's Carbon Intensity Indicator (CII) and Energy Efficiency Existing Ship Index (EEXI).
It might be more accurate to say bring them "down to speed", because ships that have not made necessary preparations earlier may be forced to adopt the relatively crude means of engine power limitation (EPL) to pass the 2023 EEXI test.
"We started our preparation on this last year and have already had our entire fleet of 600 vessels assessed accordingly," Rajvanshy said in a statement prepared for TradeWinds. "Any ship that is not on track has a customised road map on how it's going to achieve the required EEXI."
Rajvanshy's road map includes EPL, high-performance coatings and a range of energy-saving devices (ESDs).
The technically simplest step towards the goal and perhaps the cheapest at about $20,000 to $25,000 per ship is EPL. But it can be a commercially costly one, as it may make a ship fail the requirements of charterers even as it passes those of the IMO.
Many owners of older ships needing EPL are expected to schedule their annual survey just before end 2022, allowing them to operate at full speed for another 12 months and then install the system.
The higher-end measures can cost much more than that, depending on which and how many.
Last July, for example, UK-based financial shipowner Tufton Oceanic said it would spend some $1m per vessel on coatings and ESDs. Reference sources list Fleet as manager of five Tufton ships.
Fleet has been urging owners for several years at dry-docking time to spend on EEXI and CII compliance. But not all have opened their purses.
"About 10% of our owners have proactively installed one or more ESDs, and by our observation many are keen to explore this option especially now in the face of the impending deadline," another Fleet official told TradeWinds.
"Propeller boss cap fins (PBCFs) have been most popular and based on our first-hand experience we have seen a savings of 3%. The next most popular has been high-performance coatings and we expect to see savings of up to 10%."
Other sources price a typical PBCF installation at $65,000 and high performance paint anywhere from $190,000 for a supramax bulker and $250,000 for a capesize.
Rajvanshy said it is "too early to share success metrics" on retrofits.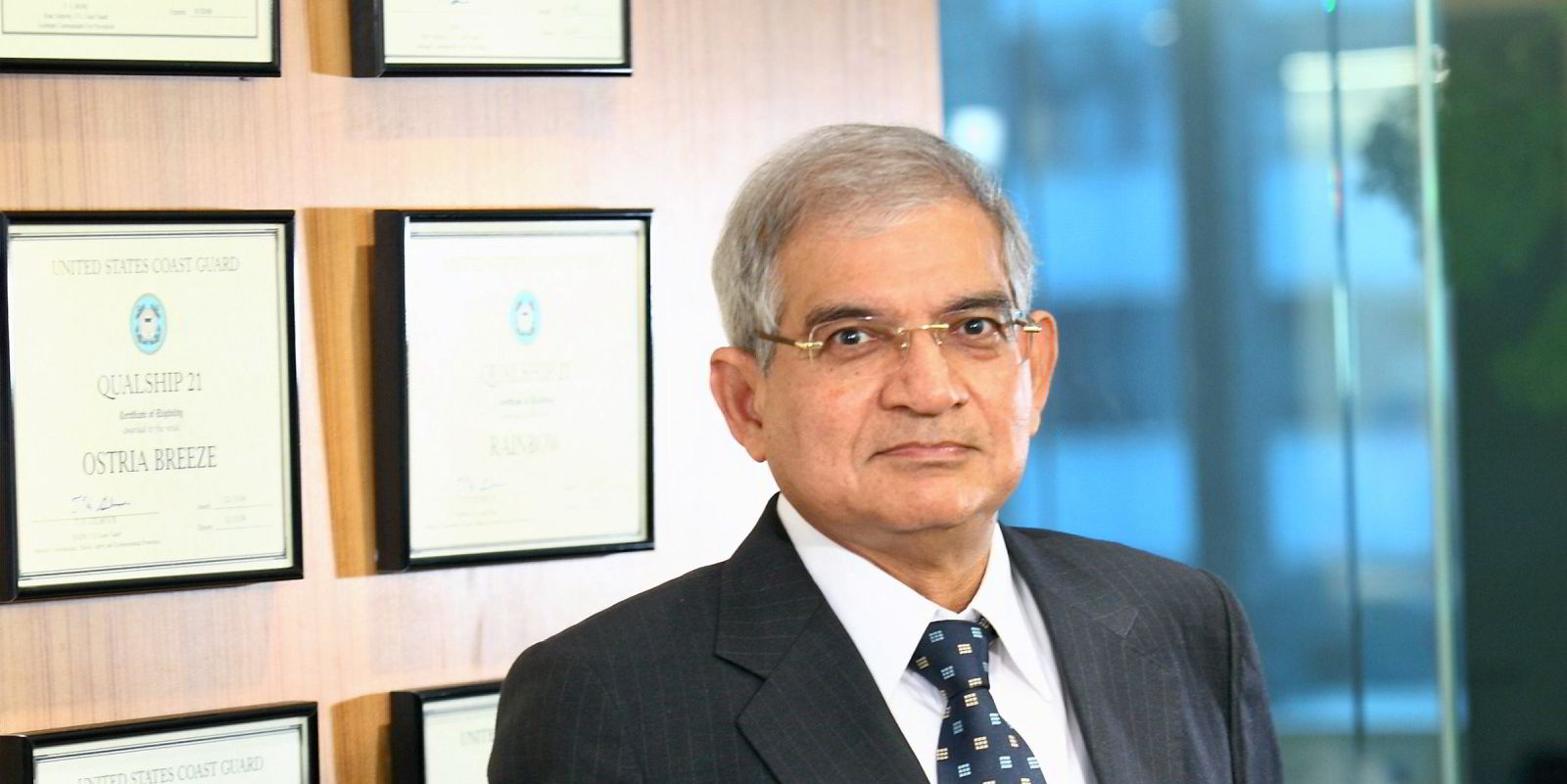 Another Fleet official told TradeWinds simple EEXI compliance will be much easier for some ship types than others. Container ships and other liner vessels built for speeds of over 20 knots have more room to make speed cuts than large bulkers and tankers.
Fleet has also surveyed its ships' probable performance on the CII evaluation. Unlike EEXI, which is a straight-up pass/fail based on a ship's physical equipment, CII will be an ongoing evaluation based on actual performance records. Based on its ships verified carbon emissions over the past three years, Fleet has calculated that 77% of them are likely to earn an A, B, or C on a scale of A through E.
In addition to immediate technical solutions to meet the urgent 2023 goal of EEXI and CII compliance, Rajvanshy said Fleet is coaching owners on longer-term solutions in digital technology and alternative fuels.
Fleet uses an in-house digital routing system that draws on machine learning to calculate fuel-efficient routes based on voyage data from all the company's ships.
"Our software will only improve over time and become better at selecting the most fuel-efficient route because of the sheer size and scale of our fleet," he said.
As for the longest-range goal of zero-emission future fuels, Fleet is "actively working on building ammonia-powered vessels in close collaboration with key industry leaders", but Rajvanshy was not ready to name names.
"We have been managing vessels carrying ammonia as cargo for a long time and are well acquainted with its characteristics and challenges," he said. "We're able to leverage on that experience and contribute to the development of the ammonia bunkering ecosystem."
Fleet currently manages 10 vessels using commercially available lower-emission fuels including LPG, LNG and methanol, and is supervising 20 or so newbuildings that will run on such fuels.
This story has been updated to clarify the relationship between EPL systems and EEXI compliance.