Think of the way you fuel up your car. Maybe you wait until you have a quarter tank, or until that warning light comes on, before you decide to pull over and buy gasoline.
But drivers of electric cars know that changing fuel type changes the driving mindset.
They have to plan drives to factor in the location of charging stations and the time it takes to power up. They might install charging infrastructure at home or pay for memberships to favoured stations. (Or, if they are like this reporter, they might be writing an article about green fuels from a charging station because the queue is shorter during the work day.)
Subscribe to Green Seas
Get our weekly newsletter on sustainability, ESG and decarbonisation to stay on top of the developments as the shipping industry faces pressure to transform.
As shipping looks to alternative fuels to confront the pressure to decarbonise, experts believe the industry will similarly have to undergo a change in mindset.
Adrian Tolson, a bunker industry veteran who now runs consultancy 2050 Marine Energy, said shipping has grown accustomed to buying bunker fuel on the spot market, much like motorists in those gasoline-powered cars.
"We have right now a situation where fuel is easily available in a very homogeneous sense," he told TradeWinds. "While there are concerns about mixing batches of fuel, it's basically the same fuel."
Ship operators can buy very low-sulphur or high-sulphur fuel oil, for example, all over the world. And while larger shipping companies may have term contracts to buy fuel, they rarely last longer than a year, he said.
"Based upon what we've seen so far with the alternatives that have hit the market, and that would include biofuels to a certain degree but definitely … LNG, the type of business contract that shipowners are involved in will need to change," Tolson said.
As shipowners increasingly order ships that will be fuelled by methanol, drop biofuels into their existing vessels today or look to ammonia as a future alternative, fuel market experts say they will need to be prepared to sign contracts that will last five years or even a decade, particularly if they want to procure greener shares of those fuels.
LNG model
LNG's rise as an alternative fuel has proven the case, and potentially serves as a model. Early adopters of the fuel have had to lock in to contracts that help justify construction of fuelling infrastructure such as bunker vessels, which are not cheap given the fuel's need for cryogenic temperatures.
AP Moller-Maersk has signed a string of letters of intent for green methanol after ordering a string of container ships to run on the fuel.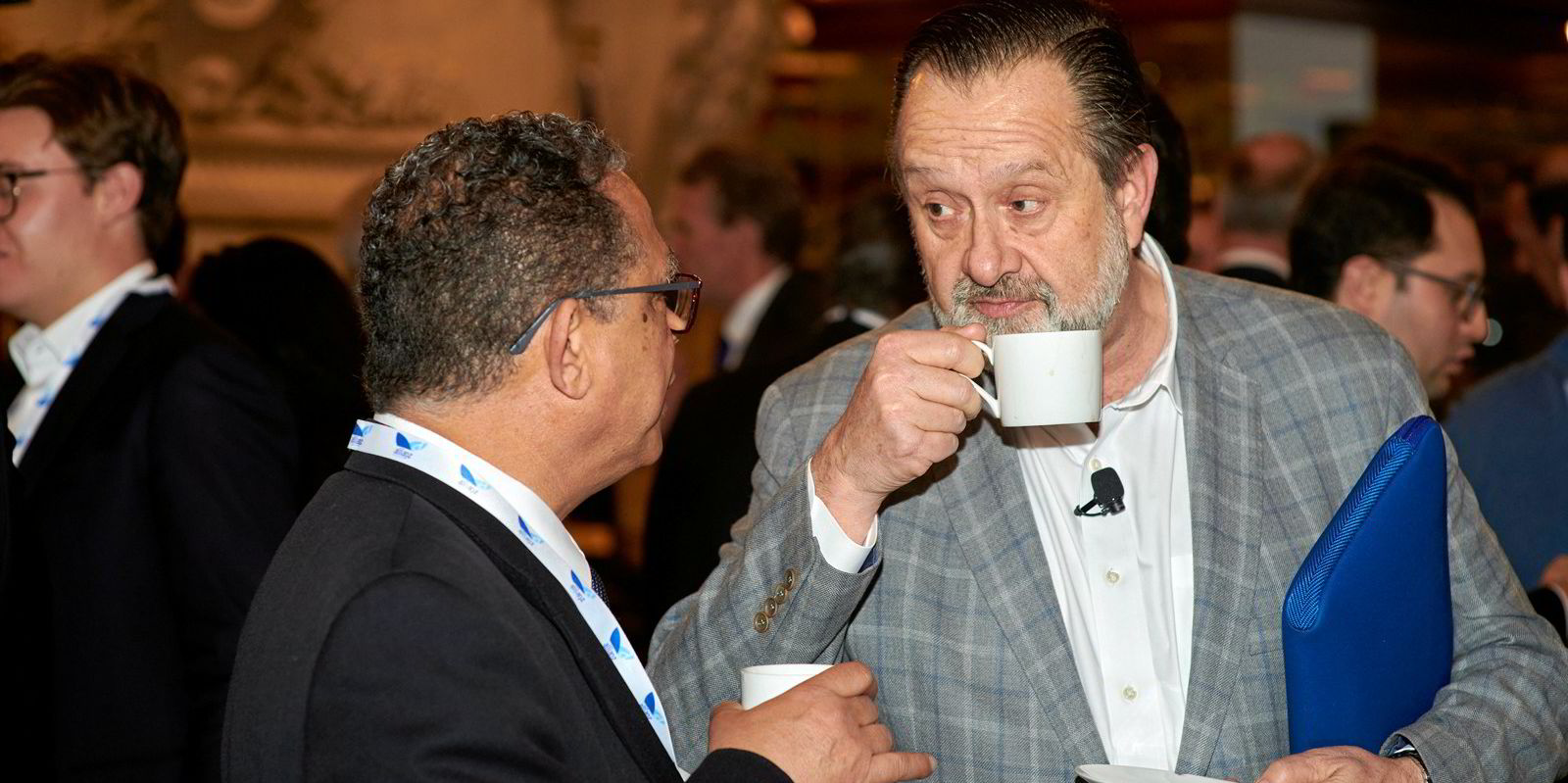 Berit Hinnemann, who was Maersk's head of decarbonisation business development until recently leaving for a job at a green fuels producer, told TradeWinds in February that the company was forging these preliminary agreements as partnerships because of the need for a long-term commitment.
"Bunker fuel is bought on a spot basis, and clearly for new greenfield production projects that need to be financed, this doesn't work," she said at the time.
Procuring ammonia
As using ammonia as a marine fuel comes closer to reality, procuring green volumes of that fuel is also expected to require long-term commitments.
David Dupont-Mouritzen, project director for the planned HOST PtX Esbjerg green ammonia production plant, said companies like his do not have the same cash-padded balance sheets as an oil major.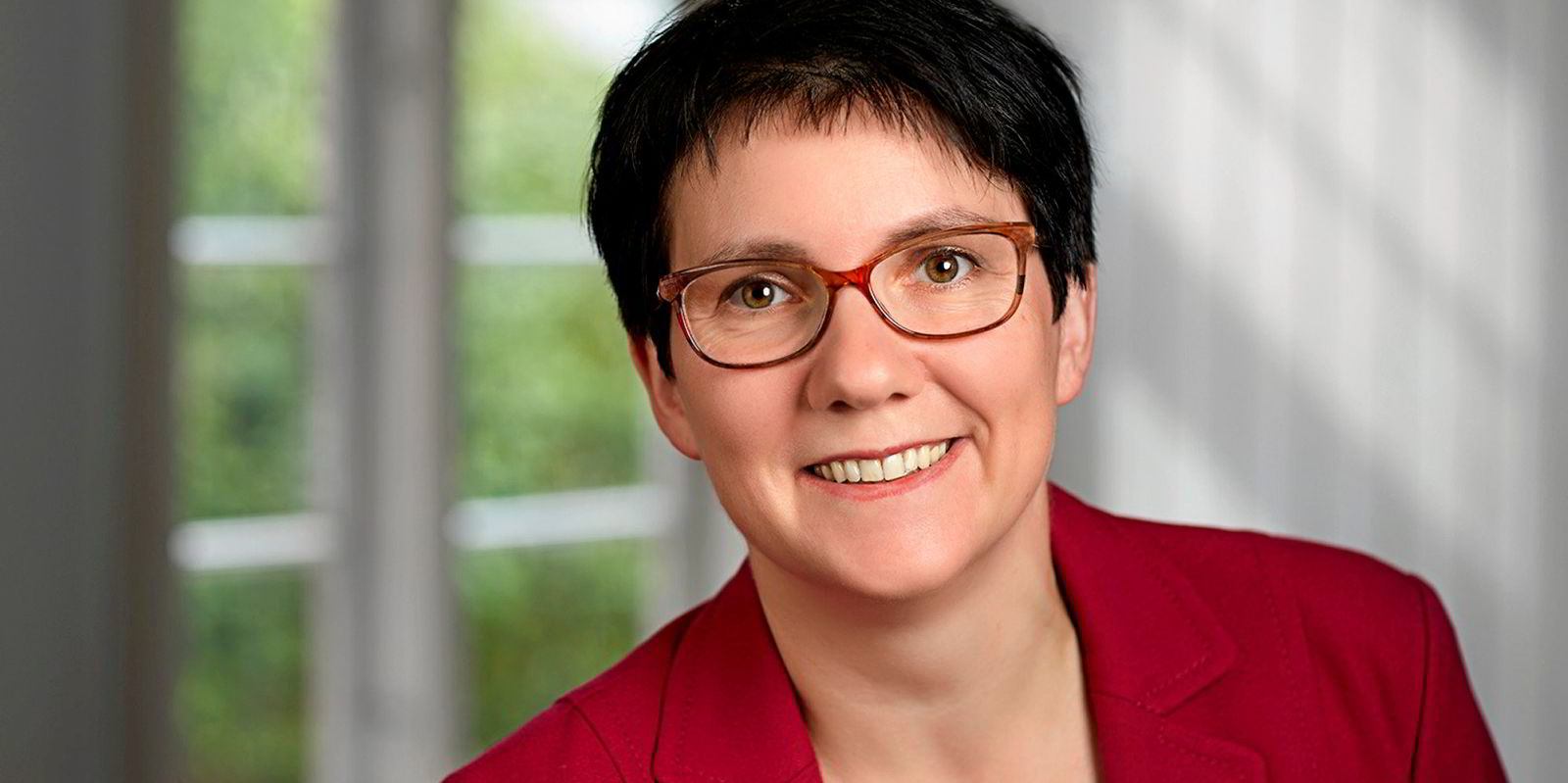 So the company will need to forge partnerships with offtakers ready to make long-term commitments with the power-to-X (PTX) facility, as plants that produce fuel from electricity are known.
But he said pitching that to the maritime world often hits a wall: shipowners who are accustomed to procuring fuel only days, weeks or months out baulk at the idea of a 10-year agreement.
'Real money'
"But if you don't do that, nobody is going to do the investment. A €2bn ($2.1bn) investment in a PTX facility is not trivial. It's real money," said Dupont-Mouritzen.
The green fuels expert believes that it will take more than a decade before green ammonia is sufficiently commoditised for a spot market to emerge.
TradeWinds Shipowners Forum Oslo 2023
Join us at the Nova Spektrum in Lillestrom on 7 June for a day of fresh insight and valuable networking, held in conjunction with Nor-Shipping 2023.
"So in order to get the green transition going into hard-to-abate sectors, we need long-term contracts," he said.
"And that means that the money you actually tie into these contracts is much greater than the economies of buying your own vessel."