One of Norway's most prominent shipowners has taken an interest in ammonia.
Floating natural gas terminal owner Hoegh LNG and Oslo-listed car carrier owner Hoegh Autoliners — both companies backed by family-owned Leif Hoegh & Co — have announced projects involving the fuel.
Hoegh LNG is working on a project, funded in part by the Norwegian government, for seaborne ammonia conversion, while Hoegh Autoliners announced a deal earlier this month to source green ammonia for some of its newbuildings.
Hoegh LNG, a joint venture of Leif Hoegh & Co and Morgan Stanley Infrastructure Partners, is partnering with Wartsila to develop a system to convert ammonia into hydrogen on board its floating terminals.
The project sees the Norwegian government's green platform programme contribute roughly half the cost at €5.9m ($6.7m).
The company said hydrogen is a viable replacement for fossil-fuel energy sources, but it is difficult to transport and store, given its low energy density and the potential for losses due to vaporisation.
Ammonia, on the other hand, can be stored and transported in more moderate conditions.
But the chemical is also highly toxic and exposure can be deadly — a hurdle that Oslo-listed Hoegh Autoliners acknowledged would need to be overcome when using it as a fuel.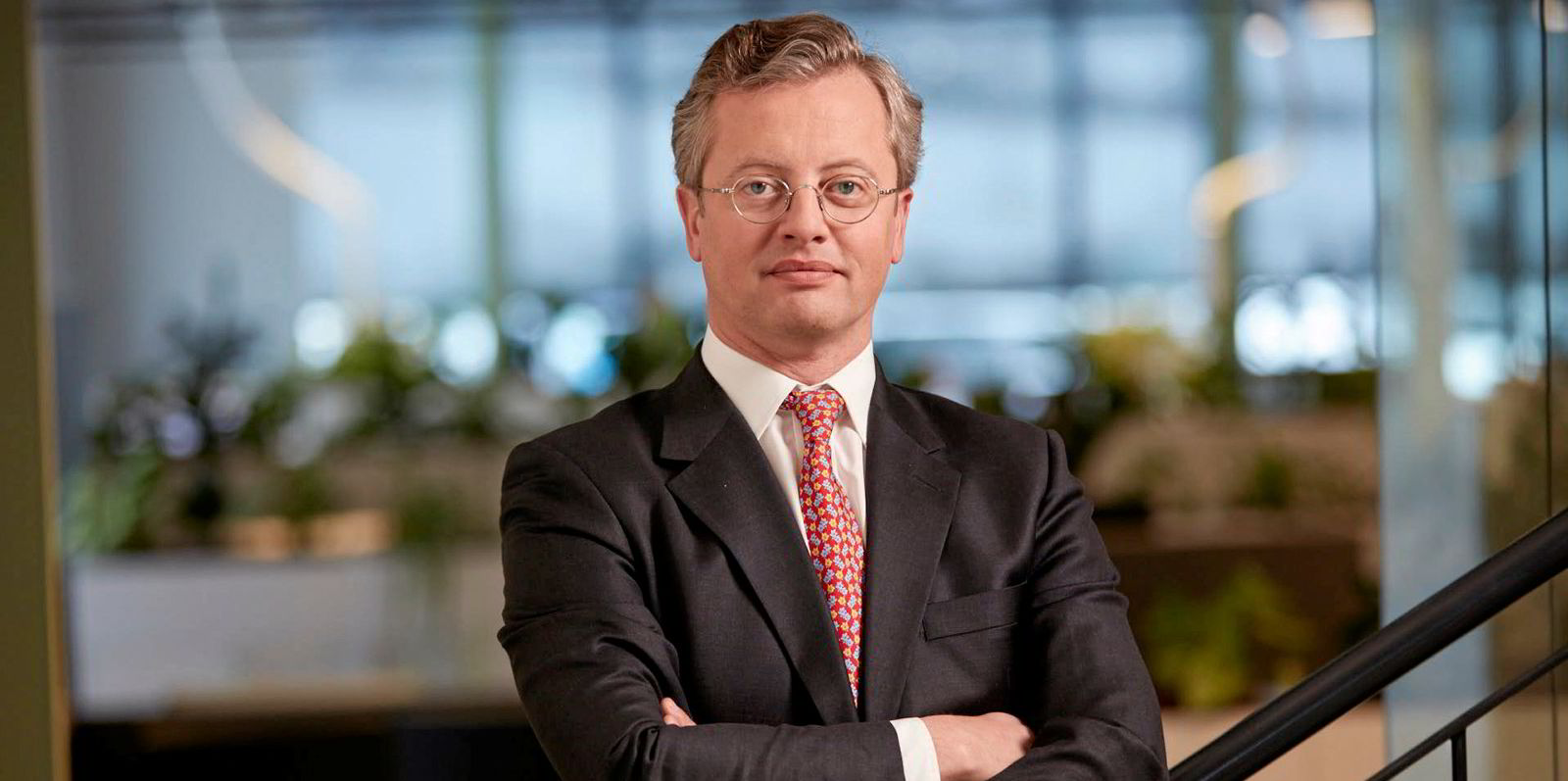 Leif Hoegh & Co holds 57% of the company's shares.
Hoegh Autoliners is building eight new car carriers at China Merchants Heavy Industry Jiangsu, with an option for four more. Four of the original eight will have dual-fuel ammonia and diesel capabilities.
Earlier this month, the company announced a deal with North Ammonia to source the fuel.
North Ammonia is a joint venture backed by Grieg Maritime and green investment firm Arendals Fossekompani. It intends to build a facility south-west of Oslo by 2027 to produce, store and distribute a green version of the fuel.
If the hydrogen and nitrogen feedstocks are sourced renewably, ammonia can be CO2 free, earning it the green moniker.
The first of Hoegh Autoliners' newbuildings will hit the water in late 2026, with the remaining trio coming in three-month intervals.
The company said it is working on safety measures with engine maker MAN Energy Solutions and ammonia producers. It stressed that while ammonia fuel is new, ammonia as a widely transported cargo is not.
Chief executive Andreas Enger told TradeWinds that the company initially wanted to run those ships on LNG, describing them as "totally obsessed" with the fuel.
"But the developments with ammonia went much faster than we had expected," he said.