Japan's yards were unable to cash in on the rapid devaluation of the yen this year as the dry bulk market failed to deliver newbuilding orders.
The collapse of the yen — which fell to a 32-year low against the greenback — would traditionally have been a boost to shipyards, allowing them to earn more local currency from their US dollar-denominated newbuilding contracts.
In a bid to take advantage of the dramatic shift in the currency markets some domestic yards marketed ships on the basis of top-heavy payment schemes.
Receiving as much as 30% of the dollar contract price upfront would allow a yard to immediately convert the down payment in US dollars to the cheap yen, and then offer a discount to an owner on the headline dollar price of a newbuilding.
But the currency advantage was partly wiped out by domestic inflationary pressures, which resulted in a significant rise in steel and material costs.
The weaker yen also meant that the cost of imported ship machinery rose.
Inflationary pressures have been so significant in Japan that Mitsui OSK Lines chief executive Takeshi Hashimoto declared the elevated yard prices a "new normal".
But another reason yards were unable to cash in on the currency movements was a slump in dry bulk contracting.
A fall in freight rates and uncertainty over environmental regulation discouraged owners from placing orders.
Globally, bulk carrier newbuilding contracting is down 56% this year on a gross tonnage basis, compared with 2021, according to figures from shipbroker Clarksons.
Dry bulk orders have become critical for Japanese shipbuilders over recent years. According to figures from the Japan Ship Exporters' Association, in the last financial year bulk carrier orders accounted for 9.1m gt of the 14.2m gt booked in the country.
Tankers only accounted for 1m gt of orders placed.
With the momentum of newbuilding contracting now turning to tankers, that could make life even more difficult for Japanese yards.
"With Japanese yards focusing so much on building bulk carriers, they do not have the flexibility to switch to tankers," one local broker said.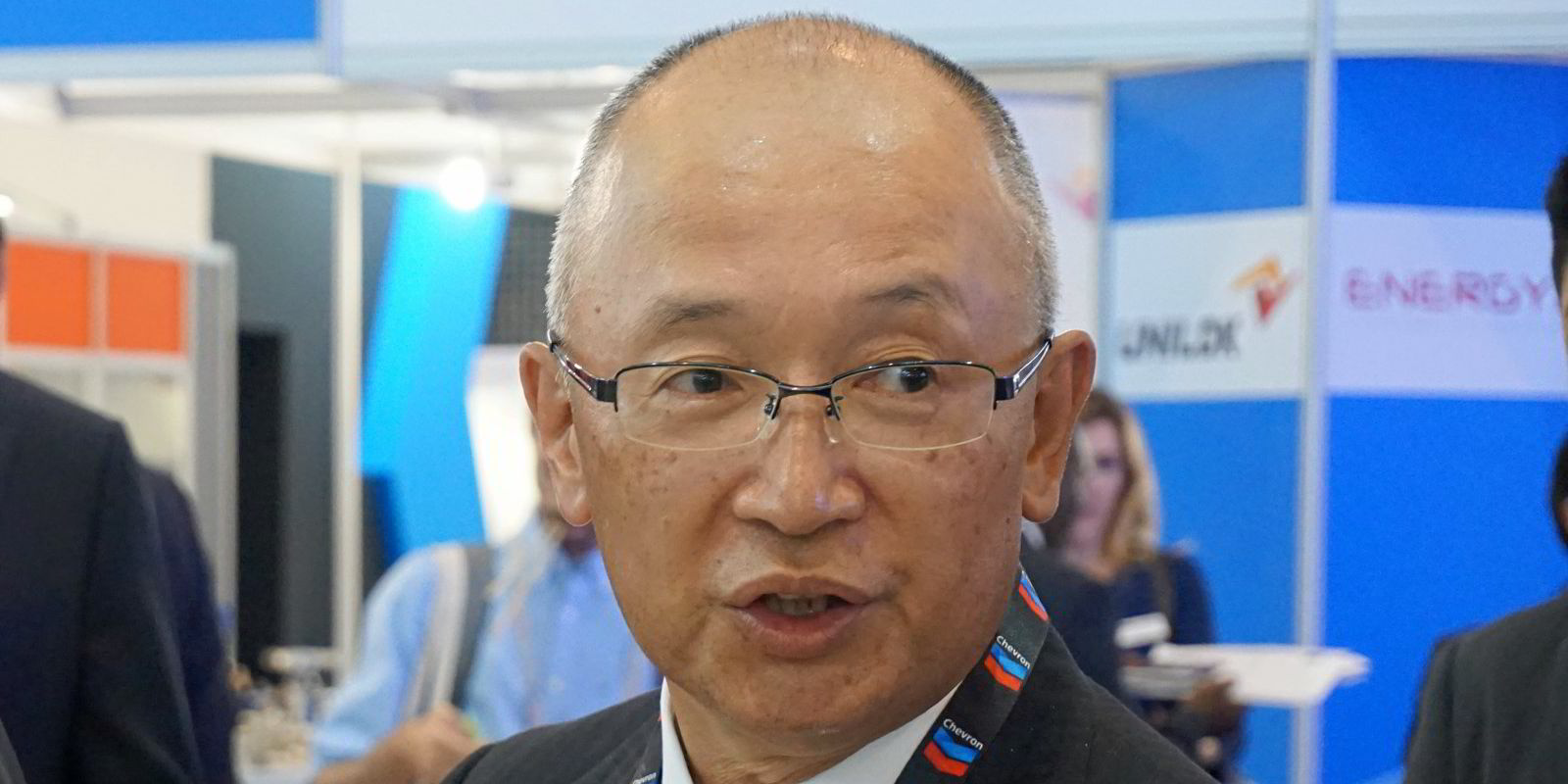 The troubles yards face have added fuel to the argument that there should be further consolidation.
To be more competitive with South Korea and China, local analysts believe the sector should shrink to just two or three groupings. There are currently 17 members of the Shipbuilders' Association of Japan.
Consolidation in the sector to date appears to have delivered benefits. It has allowed yards to invest more time and money in ship design and develop low-carbon ships.
One success has been the pairing of Japan's two largest shipbuilders — Japan Marine United and Imabari Shipbuilding.
Imabari is now a 30% shareholder in JMU, while they are also equal partners in joint-venture shipbuilding company Nihon Shipyard.
Local players describe the new set-up as a "powerhouse" of Japanese shipbuilding — a title that used to belong to Mitsubishi Heavy Industries.
Through the partnership, they now cover all ship types, offer a range of dual-fuel LNG ship designs and are developing zero-emission vessels that use alternative fuels such as ammonia.
Other collaborations are helping yards to diversify. One example is Namura's tie-up with Mitsubishi Heavy Industries on design, which helped it get into the large LPG carrier market.
Tsuneishi Shipbuilding is now the major shareholder in Mitsui E&S Shipbuilding and they are collaborating on low-emission designs.
Mitsui E&S also has a production outpost in China through its links with Jiangsu Yangzi-Mitsui Shipbuilding, where it offers ship designs and introduces Japanese customers.
Kawasaki Heavy Industries also has production sites in China through Nantong Cosco KHI Ship Engineering and Dalian Cosco KHI Ship Engineering, where it is building methanol-fuelled container ships.
It is concentrating on VLGC construction at its main Sakaide shipbuilding plant in Japan, where it is also the leading shipyard in the emerging market for liquid hydrogen carriers.
Consolidation in Japan's shipbuilding industry has also seen Oshima Shipbuilding acquire Mitsubishi Heavy Industries' Koyagi Shipyard.
Oshima is a pure dry bulk player and is the most competitive Japanese yard in the sector. It has 68 bulk carriers of up to 100,000 dwt on order at its Oshima facility.
All indications are that it will continue to build bulkers but expand into the capesize sector when the Koyagi plant starts production in 2023.