Rajesh Unni, founder and CEO, Synergy Marine Group
What is your greatest concern in terms of sea staff training today?
It is important to create awareness among seafarers and align purpose. It is vital that they are part of this conversation from the outset. Shipping is moving from a job-based to a skills-based industry, with tech-savvy multi-disciplinary individuals and teams critical to success.
As ship managers, human capital is our very core, such that — while the deployment of technology empowers decision-making — deep investment in training is an ongoing requirement.
Operationally, we must strike an optimal balance, with high-impact training that is also cost-effective and flexible, and with our high-quality training taking into account seafarers' time and sometimes connectivity limitations.
How are you addressing it?
With alternate-fuelled ships accounting for almost half of the global orderbook by tonnage, such fuels will no longer be limited to specialised vessels, and all seafarers will have to be trained to handle them.
So we are blending traditional learning with immersive methods like virtual reality technology for equipment and ship familiarisation, and online platforms. This helps to address different competence levels while providing flexibility, cost-effectiveness and accessibility.
Soft skills training helps with other vital development, using simulation, interaction and role play. Delivering effective and high-quality training must also tackle the challenges of time constraints, connectivity and crew turnover, so we use facilities such as e-learning and just-in-time training.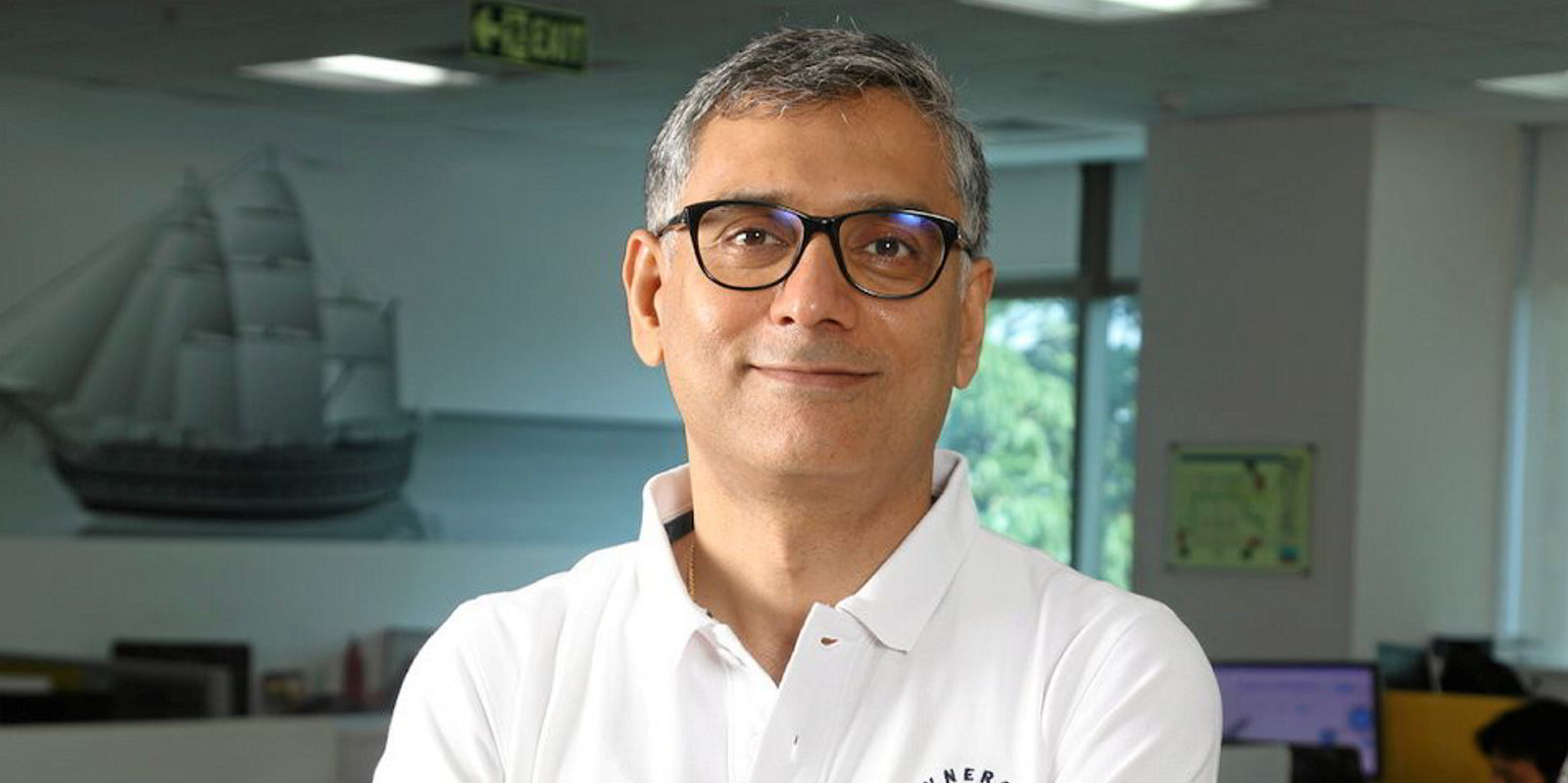 What is the biggest hurdle?
The digital world has changed the dynamics of education and how learners absorb training, and traditional pedagogy is no longer helpful. Conversely, digital learning platforms are extremely important in attracting, training and also retaining the millennial workforce.
We can draw parallels with the aviation industry, which has to equip large numbers of employees, with a great deal of compulsory, and also compliance, training.
Just taking aviation's safety and operational training as one example, adaptive learning solutions now deliver two to three-minute videos each day, when an operator checks in to work. This is curated to deliver a tailored outcome — the employee answers questions and the system calibrates what learning comes next. We could do the same, for instance, perhaps just before toolbox talks or coming on watch.
Graeme Lindsay, chief human resources officer, V.Group
What is your greatest concern?
As we strive towards finding safe solutions to achieve decarbonisation aims, and embrace digitalisation, it is essential that adequate training programmes are developed. There is a huge amount of research and development taking place, but we must take our seafarers on this journey and ensure developments can be translated to a live setting with standardised safety protocols and training in place.
Another focus at V.Group is making sure our seafarers feel part of an environment where they can progress through training and receive the support they need.
How are you addressing it?
Listening to our seafarers is paramount. As a forward-thinking company, we will continue to utilise and adopt the latest technologies and systems where training is concerned to keep pace with the impact digitalisation is having across all areas of ship management.
What is the biggest hurdle?

When it comes to delivering training, during Covid, in-person training became impossible and, therefore, excellent remote learning solutions became essential. We invested in a digital platform, which has since proven hugely successful, offering more than 300 e-learning courses.
It is vital, however, to strike the right balance between virtual and face-to-face training as in-person sessions also have a role to play in helping foster team spirit and company culture.
Carl Schou, president & CEO of Wilhelmsen Ship Management
What is your greatest concern?
The industry has put too much emphasis on complying with training matrices and not the outcome of the training. At the end of the day, we want to achieve a pool of competent seafarers ie seafarers that have attained knowledge, skills, abilities and behavioural attributes that enable him or her to perform the job scope reliably.
Having a trained or qualified crew does not guarantee you a competent crew. Competence is more than just complying with training hours and can only be accessed when one is on the job. Seen from another angle — it's also a concern that a lot of this training needs to be done after the candidate has left the school/ university. In some ways, training costs are being shifted onto owners/managers and not being absorbed by the national schooling.
How are you addressing it?

We are developing our competence framework to focus on improving learner retention and engagement to ensure that seafarers fully harness the value of training which supports them in performing their jobs.
This includes incorporating technology like gamification, virtual reality based simulators, augmented with data-driven cognitive analytics to cultivate a continuous and engaging learning experience for our seafarers. In parallel, we are looking to refine our existing performance appraisal structure towards identifying role-specific competence gaps.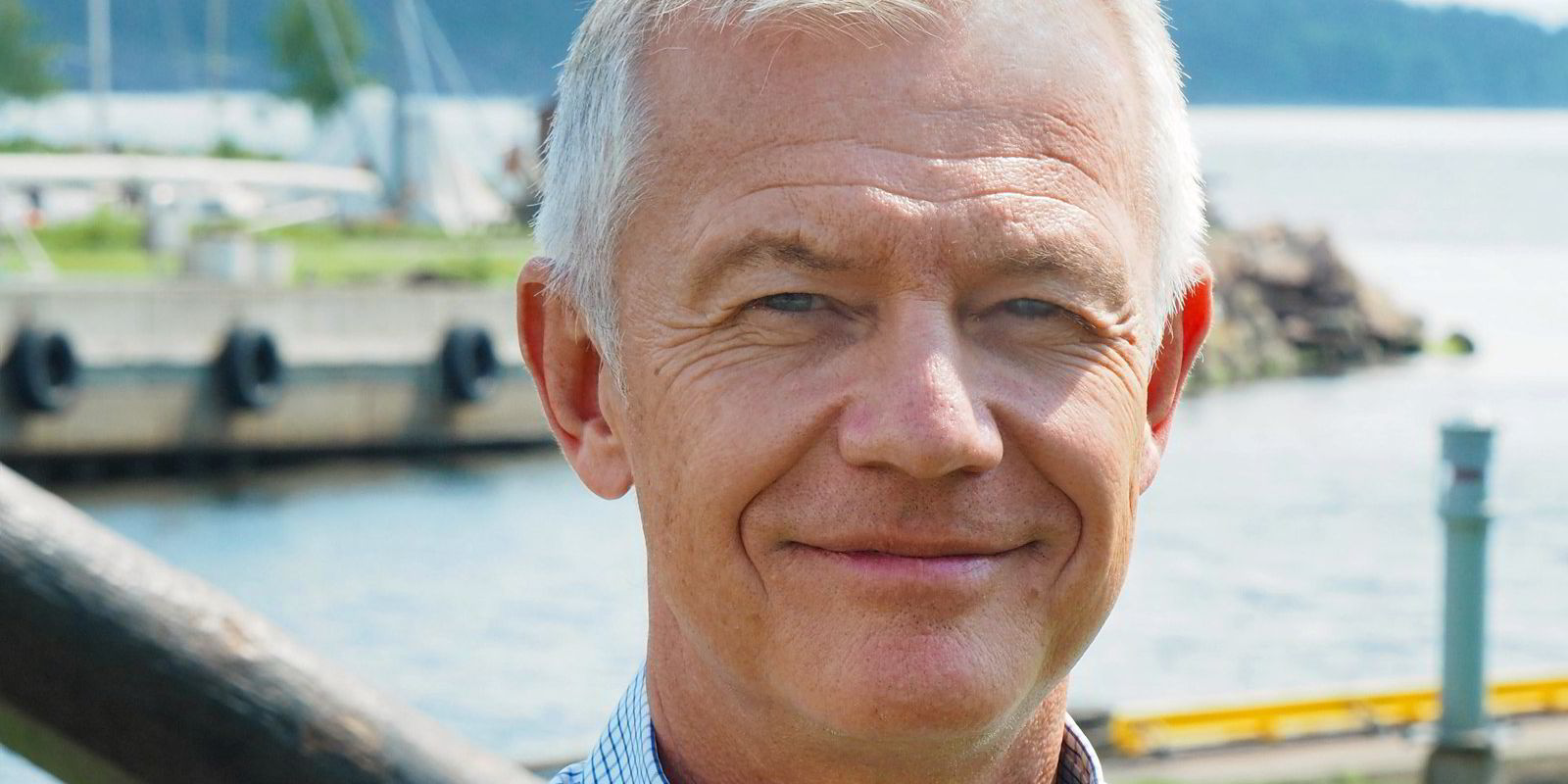 What is the biggest hurdle?

Maintaining learner retention and engagement. With the ever-changing regulations and technology on board, learning is part of the job. While our crew is receptive towards learning, we are making changes in our learning platform to ensure that our training modules are interactive and effective in translating theoretical concepts into applied knowledge and skills.
Wiebke Schutt, managing director, Zeaborn Ship Management
What is your greatest concern?

One of the main concerns is the need to constantly update and adapt training programmes to keep up with continuously evolving technologies and regulations and ensure the training provided is relevant, targeted and effective.
Besides this, more is to be done to train our sea staff on various needed soft skills. These range from the ability to cope under pressure, such as resilience and self-control to self-management and interpersonal skills. This requires tailor-made training according to specific roles and responsibilities.
More is to be done to train our sea staff on soft skills ... the ability to cope under pressure, resilience and self-control
How are you addressing it?

The industry is facing a shortage of seafarers. Different approaches towards employee selection, training, benefits and recognition will certainly enable maritime employers to attract talent to start a career at sea and have a professional career on board.
Blended learning approaches, combining traditional classroom training with innovative ways of online and technology-based training tools on board and ashore, create a more effective and dynamic training experience. This is especially important for the younger generations.
What is the biggest hurdle?
Training has to be effective and meet the needs of sea staff. There are, of course, resource constraints, technological limitations (especially on board depending on the connectivity of the vessel) and language and cultural barriers. So it is vital to ensure seafarers are engaged and motivated to participate in the training.
Captain Faouzi Fradi, group director crewing and training, Columbia Shipmanagement
What is your greatest concern?
New technologies on board modern ships and alternative fuels (LNG, ammonia, biofuels, methanol, etc) are some of the main challenges. The quality of faculties and training staff is also challenging.
Moreover, delivering training requires expertise in new digital realities and the ability to implement high-tech solutions, such as VR/AR, hologram, metaverse and even ChatGPT. It is clear that Generation Z seafarers have different preferences and to ensure training effectiveness, we must take their digital acuity into consideration.
How are you addressing it?
We are proactively cooperating with maritime training institutions and our partners to establish training solutions in the major countries where we have our seafarers. We are working as well with the maritime administrations and flag states to ensure compliance with the International Convention on Standards of Training, Certification and Watchkeeping for Seafarers (STCW) as required.
Columbia has also been leading the introduction of new training technologies. For example, our learning management system has been in place for a few years and the platform is utilised by more than 15,000 seafarers. Our innovative hologram solution has attracted media attention worldwide.
The biggest training challenge is the shortage of highly qualified instructors at maritime academies and private training centres
What is the biggest hurdle?

Generally speaking, the lack of effective and mature alternative technologies and the excessive cost of simulators remain obstacles. The regulatory frame within the STCW lacks clarity and guidance on delivering e-learning or virtual classroom training as well as new technologies such as VR/AR. However, we expect that the next release of the revised STCW will cover many parts of new training technology.
Overall, we believe that the biggest training challenge today is the shortage of highly qualified trainers/instructors both at government-run maritime academies/universities and private training centres.
Eva Rodriguez, director HR Marine, Bernhard Schulte Shipmanagement
What is your greatest concern?
The demographics and expectations of seafarers are changing, and this is affecting who is attracted, how long they wish to remain at sea and what goals they pursue.
The quality of education varies depending on the country and educational institution. It requires great efforts to bring seafarers to an equal initial qualification level. In addition, training must be adapted to the increasing demands of digitalisation and decarbonisation. Shipping is changing, and this must be reflected in the syllabi of maritime universities. The STCW standards may require a dramatic evolution.
And owners also have to align on this. Quality training is an expensive exercise and the willingness to invest is not always present.
How are you addressing it?

We are investing massively. One example is our cadet training programme targeting developing deck, engine and electrical cadets who are provided with full-time support from the point of joining the company to the level of junior officer.
Further programmes follow to promote the entire career development of our seafarers, from junior officer via senior officer to command level as well as engine management.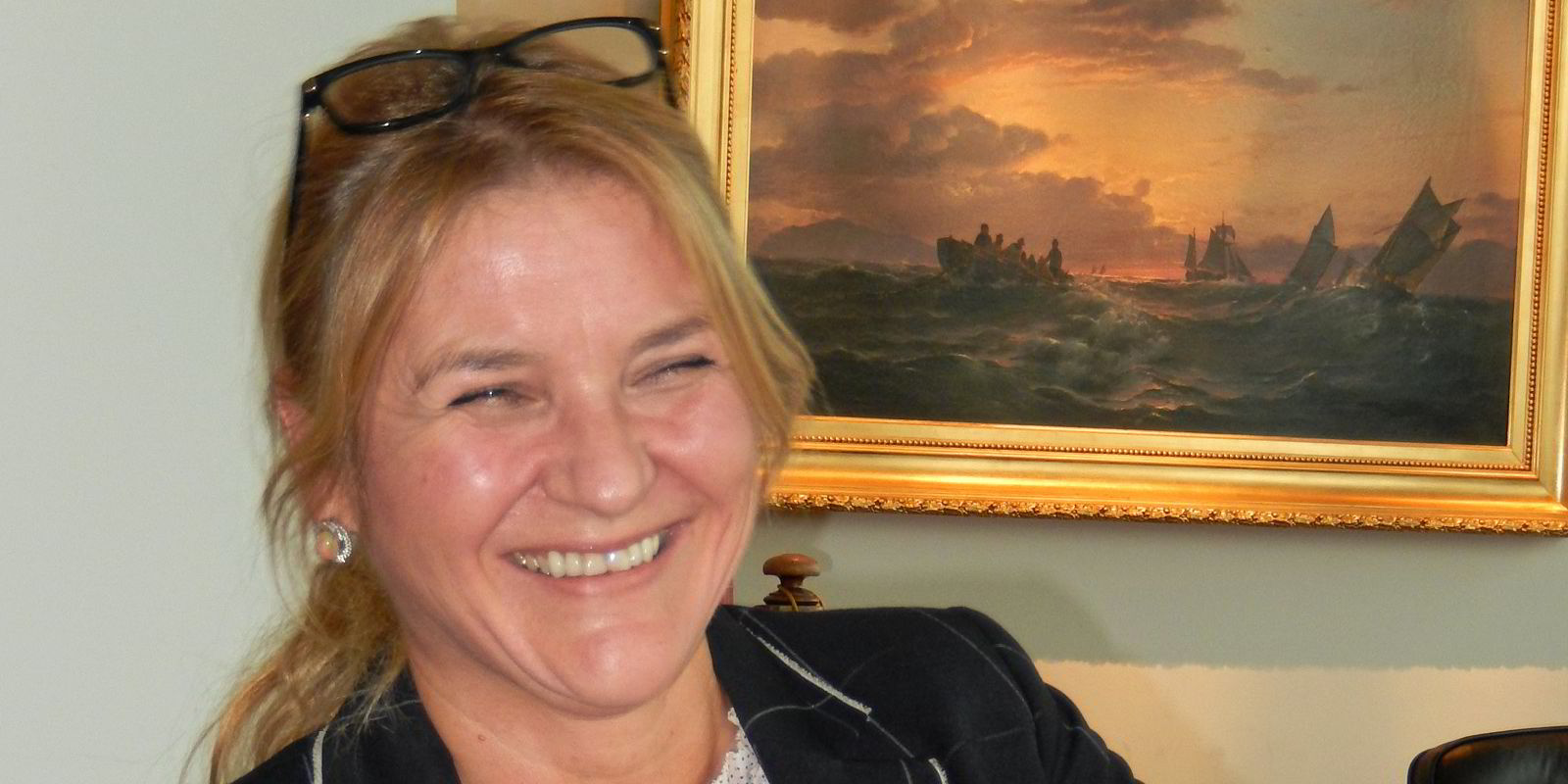 What is the biggest hurdle?

We face regional differences when it comes to foundation and diverse entry levels, including but not limited to the English language. One solution fits all, does not work. That is why we work closely with local universities to implement the increasing requirements.
We need highly qualified people who can fulfil their responsibility under fair working conditions. Thus, Bernhard Schulte Shipmanagement works with owners whose requirements align with our own.
Arun Mehta, managing director of Thome India
What is your greatest concern?

Our industry today is characterised by a convergence of change drivers — namely the three Ds of decarbonisation, digitalisation and diversity; faster and frequent adoption of technological advances; changing seafarer demographics; and growing stakeholder expectations and scrutiny.
At Thome, we foresee that this convergence will create new and evolving skill sets and competence needs. These will require an agile upskilling, reskilling and cross-skilling of our sea staff, better equipping them with the right mix of technical, behavioural and leadership skills to ensure continued operational safety, risk mitigation and performance enhancement.
How are you addressing it?

Tactically we will continue to identify and address immediate training needs. Strategically, we are transitioning from a training approach to a learning and development one, which is characterised by the following:
The introduction of new technologies, platforms, and competence management systems enabling synchronous, asynchronous and blended learning and measurement.
A learner-first mindset.
Enabling learning flexibility through a multi-path, self-paced learning approach.
Embracing learner differences to include cultural, generational and gender diversity.
Building capabilities including content development, delivery flexibility, skill mapping and instructor development.
Creating organisational competence and talent pool agility through data-driven intelligence.
Positioning learning development as a key stakeholder partnering with all organisational units to help achieve business objectives.
What is the biggest hurdle?
Traditionally training delivery has been a trainer-led exercise at a fixed location at scheduled times requiring the physical presence of the learner. In recent times, spurred by the pandemic, there has been a renewed focus on asynchronous e-learning and the introduction of tools like cloud simulation that facilitate a blended learning approach, however, there are still questions on the efficacy of such methods.
We have also experimented with synchronous training delivery on board vessels but connectivity poses challenges to delivery continuity compounded further by time-zone differences. Overcoming these issues continues to remain one of the biggest challenges in training delivery today.