Smart Green Shipping, a design and engineering company based in Scotland, is working on developing an innovative insurance policy that it hopes will convince shipowners to take on its carbon emission-busting wind sail technology.
The idea has its roots in the renewable energy wind farm sector, where there are existing policies that insure against the wind not blowing enough to guarantee investors their forecast return.
In the same way, based on big data, Smart Green Shipping is looking for ways to underwrite the wind patterns that are critical to the performance and fuel efficiencies of its FastRig sail technology.
Company founder Diane Gilpin sees insurance as part of a package of measures that would also include smart operational software, routing systems and even lease financing that would help overcome shipowner concerns in adopting sail technology.
"We are developing a customer proposition where we try to derisk the technology," Gilpin said.
"There is a product which has been developed for offshore wind in which they use big actuary data, where they say the likelihood of the wind blowing in this direction is 'x' and so we will insure up to a certain amount," she explained. "That is what we are working on, although it is a bit more complicated because ships are moving through time and space."
Gilpin understands that it might be difficult for owners to commit to the emerging sail technology without having some form of safety net in place.
That insurance will form part of an overall easy-to-use package aimed at breaking shipowners into sail technology.
"The hardware, the FastRig wind sails, fast route software, insurance and operation and maintenance and, if necessary, lease finance would be available in a bundle to the shipowner. So, you have a predictable monthly payment, with a predictable monthly fuel save," she said.
The FastRig system has already been awarded first stage approval in principle by classification society Lloyd's Register.
If things run to schedule, the technology itself is to undergo land-based testing in the next year followed by demonstration tests and sea trials on a UK-flag ship to verify the performance.
The project has been given fresh momentum with £10m ($12.5m) of fresh equity from a combination of enterprise investment by the Scottish Government and private sources including Japan's MOL Dry Bulk.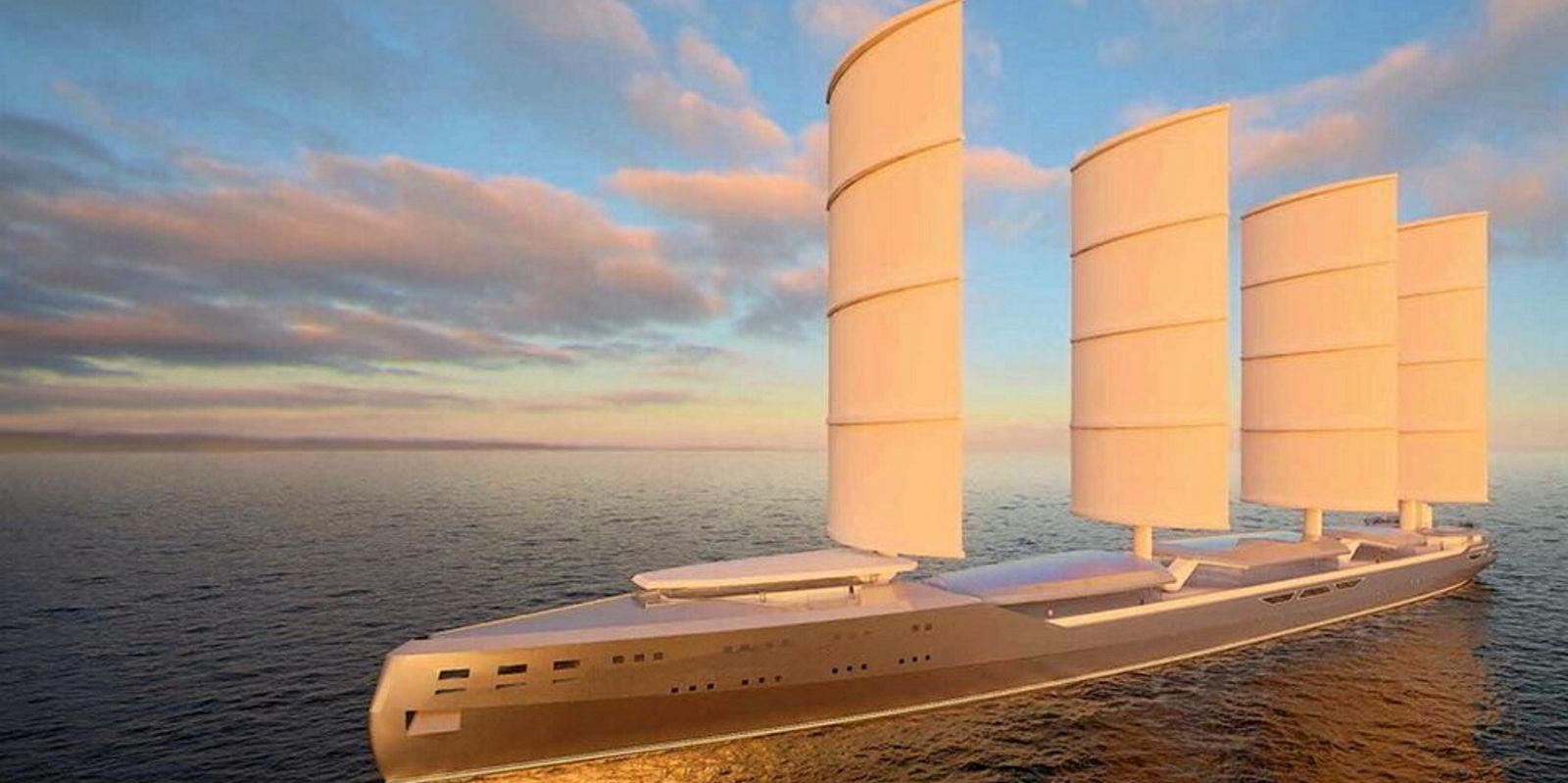 Mitsui OSK Lines, along with Smart Green Shipping's industry partner Ultrabulk, have been critical in providing operational advice in product development.
MOL is already operating its own hard sail technology on its bulk carriers, while the Flettner rotor systems are on the way to becoming established as efficiency technology in shipping.
Gilpin is not discouraged by competition, but instead sees it as a driver of technology development.
"Realistically, we are 24 months away from realising a package. There are lots of Flettner rotors out in the market, but they are saving fuel in the single digits and we are looking at more than 20%, so it is worth waiting a little bit before deciding what technology works," she said.
"Wind sails are going to be able to deliver the sort of savings from the global fleet in the time frame in which we need to do it. We are working as fast as we can without compromising safety," she said.
If shipping is to meet its decarbonisation targets, then zero-emission alternative fuels will have to be on the market by 2030, so will that make sail technology like FastRig redundant?
Far from it, Gilpin suggests. Alternative zero-emissions fuels, such as ammonia, will be required in greater volumes than traditional fuel oil because of their poor energy density. The high cost of alternative fuels will also means shipowners will need to maximise operational efficiency to reduce fuel consumption even more through the use of efficiency technology.