Strong newbuilding prices, bulging orderbooks and fresh opportunities presented by decarbonisation needs have put some of the world's key shipbuilders in Asia in a comfortable position.
But yards are facing challenges in labour, steel pricing and the inflationary economic environment.
Clarksons Research managing director Stephen Gordon told TradeWinds that the first nine months of 2023 have been a "good flow of newbuilding orders for shipyards".
The brokerage's research arm detailed that 1,196 ships worth $83.7bn had been contracted by 1 October. This compares with 1,878 valued at $137.8bn in the whole of 2022.
One newbuilding broker described the action to date for 2023 as "storming", while a competitor said it has been "a year of consolidation" on the preceding very busy two years.
Although down on the boom of 2021, Gordon said a strong flow of orders for the container ship sector, along with those for LNG and car carriers, has continued in 2023 after very active contracting for all three vessel types last year.
He said the first nine months of 2023 have also seen a rise in tanker orders, although mostly in the product sector, while bulk carrier contracting has been "steady".
Gordon highlighted a trend not seen in previous market cycles.
Despite an ongoing, expected low freight market for container ships and high newbuilding prices, which might previously have induced a fall-off in contracting, liner companies, in particular, appear to be taking a long-term view, pursuing fleet renewal and green ship programmes even when freight rates are low.
Long waits
Clarksons Research's forward orderbook — which is calculated as a multiple of the previous year's production — is currently at 3.6 years, very slightly up year-on-year and higher than the 2.5 years logged at the start of the Covid-19 pandemic. This can mean a four-year wait for a berth for some large-ship sectors such as LNG and container ships.
Gordon said there have been "incremental increases" in shipbuilding capacity this year, both from improved productivity and utilisation. This is on top of the reactivation of some mothballed facilities, such as China's Hengli Heavy Industries — the former STX Dalian — albeit under new management.
Clarksons Research said that while yards building vessels of more than 20,000 dwt numbered 321 in 2010/2011, there are now just 133 shipyards.
This year has seen the focus shift to Chinese shipbuilding.
Gordon said China, for the first time, delivered 50% of shipyard volumes from 1 January to 1 October 2023, with South Korea at 28% and Japan at 14%.
China also won 60% of orders so far this year.
Gordon said China is proving competitive on price, has had extra capacity to offer over South Korea and has managed to diversify its product range into LNG and car carriers while competing with Japan on bulkers and South Korea on tankers and container ships.
Newbuilding prices have held strong throughout 2023.
Clarksons Research said pricing is up 7% on average since the start of 2023 and remains "elevated". This pales on the 40% rise seen since the Covid low of 2020.
Labour challenges
However, there are headwinds for shipbuilders.
Market players said labour tops the bill for the three major costs for yards, followed by steel price and currency.
While this has been a long-term challenge for Japan, South Korea appears to be feeling the problem so acutely this year, with China starting to experience some of the same issues.
As a result, South Korea is unable to boost its capacity, and those visiting shipbuilders said the yards unusually have sought to recruit overseas workers from countries such as the Philippines, Indonesia and Bangladesh.
Strong steel prices are also proving an issue, particularly for shipbuilders in South Korea, where they are running at between $900 to $1,000 per tonne compared with $600 per tonne in China.
Brokers said both China and South Korea are "doing quite nicely" with the currency, but China's RMB has proved particularly weak, which is giving the country's builders a further advantage.
One broker said he expects the final quarter of this year to prove busy, with most agreeing that the action seen this year will likely roll over in 2024.
Thomas Bracewell, Arrow Shipbroking director, who leads on newbuilding projects and decarbonisation, said: "Newbuilding demand remains consistently above expectations, driven by investor appetite for modern eco-tonnage and we expect this trend to continue."
Newbuilding brokers widely reflect that container ship, tanker and dry cargo owners are "sitting on piles of cash" and are unclear on how best to spend it.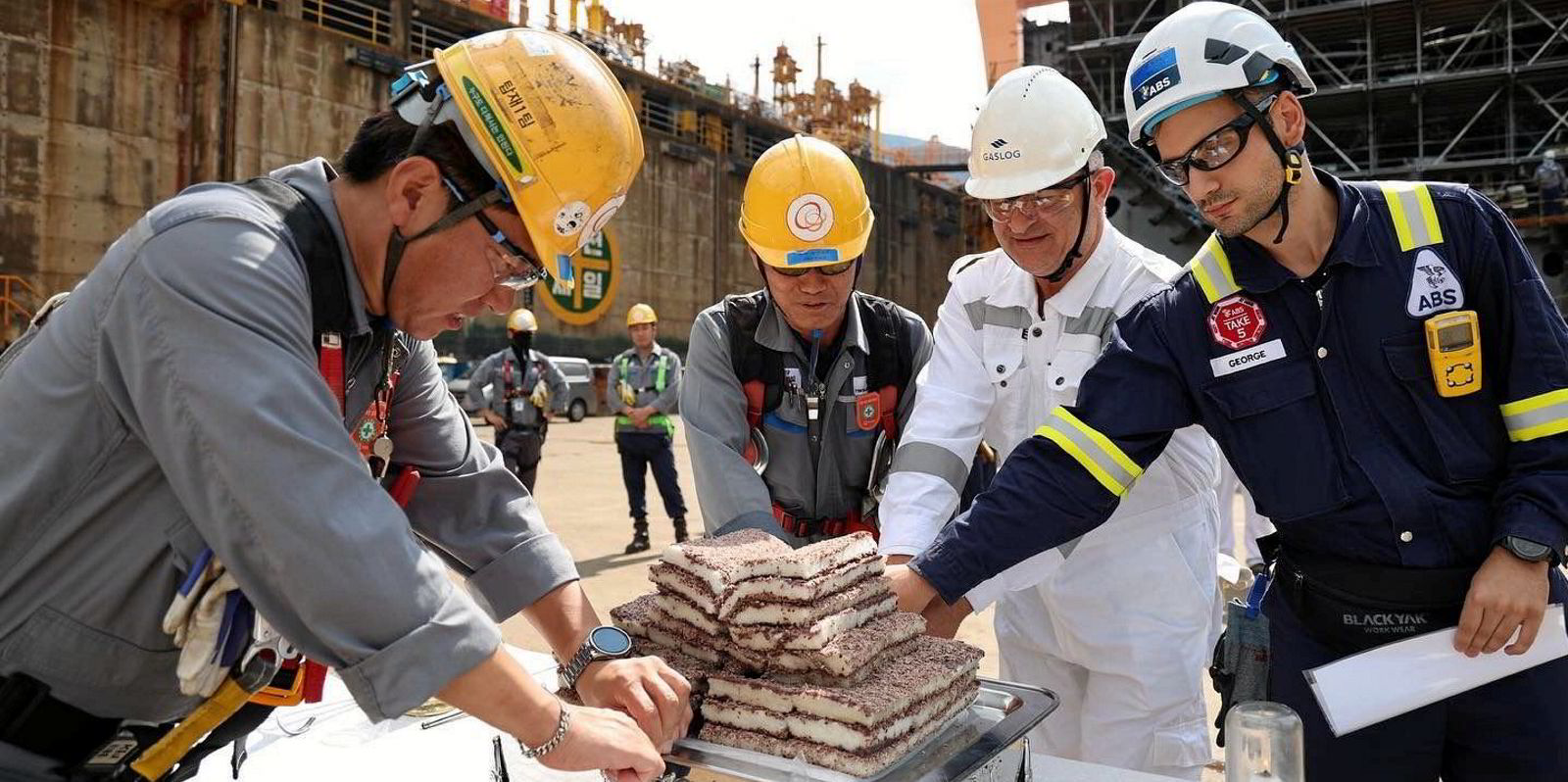 On tankers, while prices may look expensive — one quoted $48m for an MR newbuilding, a level not seen since 2007 — modern secondhand vessels are hard to find, and those looking at older vessels will need to compete with "dark" fleet buyers.
On bulkers, he said newbuilding prices feel more reasonable, but secondhand purchases are equally hard won.
"For every five-year-old eco-ship, there are 10 buyers," he said.
For those with cash to spend and a replacement requirement, he added that they end up looking at newbuildings because it is difficult to do anything else.
Next up
For 2024, there appears to be a consensus that prices may trend upwards — but not dramatically.
More large tanker orders could be expected with the VLCC orderbook at just 2% of the fleet and numbering 20 vessels.
But one broker said shipowners are nervous about paying $130m for a newbuilding that would need a breakeven charter rate of about $50,000 per day.
"I think we will see demand but expect it to be more industrial rather than speculative," he said.
Gordon sees strong requirements for floating production and storage units in the oil and gas sector, although he flagged up that these come with challenges around securing finance and yard capacity.
More broadly, he said the energy transition will require new areas of shipping and that will create opportunities for shipyards — something that has already been seen with the offshore wind market.
Market watchers have told TradeWinds that 2024 will be the year when CO2 carrier orders will start to emerge.
They also have their eyes on very large ammonia carriers — or VLACs — as ammonia fuelling starts to gain traction.
Gordon said there are some vulnerabilities and concerns about the world economy — particularly after Covid-19, the conflict in Ukraine and the inflationary pressures seen since.
But he said: "We see good long-term requirements for newbuildings based on the fleet renewal and green ship programmes that we expect to come."