Shipbuilding is a labour-intensive industry. A shortage of workers can place enormous pressure on meeting delivery dates and restrict yards from signing fresh deals for fear of being unable to fulfil contracts.
South Korean yards have been facing these problems for the past two years. The shipbuilding nation has been hard hit by a labour crisis since the resumption of newbuilding contracting in the middle of 2021 as Covid-19 restrictions were lifted.
While the yards have emerged with strong orderbooks with some stretching into early 2027, they face serious shortages of skilled workers.
The acute situation has its roots in layoffs that started in the 2014 market downturn when headcounts were more than halved from about 203,000 to around 92,000.
One shipbuilding expert said almost all shipyards in South Korea are now facing delivery delays as a result. But it is the small and midsize yards located near Busan that are hardest hit, with the situation described as severe.
"Their workers have gone to join the big yards that can offer better wages," one shipbuilding broker said. "The shortage of workers has affected production and delivery. Some newbuildings have been delayed by three to six months, resulting in shipowners claiming liquidity damages."
Last year, HD Korea Offshore & Shipbuilding Engineering (HD KSOE) was accused by compatriot shipyards of poaching workers by offering high salaries and benefits.
Complaints were filed to the Korea Fair Trade Commission, which administers competition policies and handles antitrust cases against the HD Hyundai Group.
Foreign workers
The government has eased its immigration laws to open the country's doors to foreign nationals in an effort to resolve the labour shortage problem.
About 10,000 foreign workers from across Asia are estimated to have joined South Korean shipyards in the first half of this year.
"The worst is over ... and shipyards are doing the catching-up, but this is not easy," the shipbuilding broker said.
SY Park, chief operating officer and senior executive vice president at HD KSOE subsidiary outfit HD Hyundai Heavy Industries, said his company has employed more than 2,400 migrant workers so far — and that number could reach 4,000 by the end of this year.
"We think by the end of this year or early next year, the manpower issues will be resolved," Park said.
However, hiring migrant workers does not solve the labour crisis fully. There have been reports of foreign workers deserting their shipyard jobs for better-paid industries.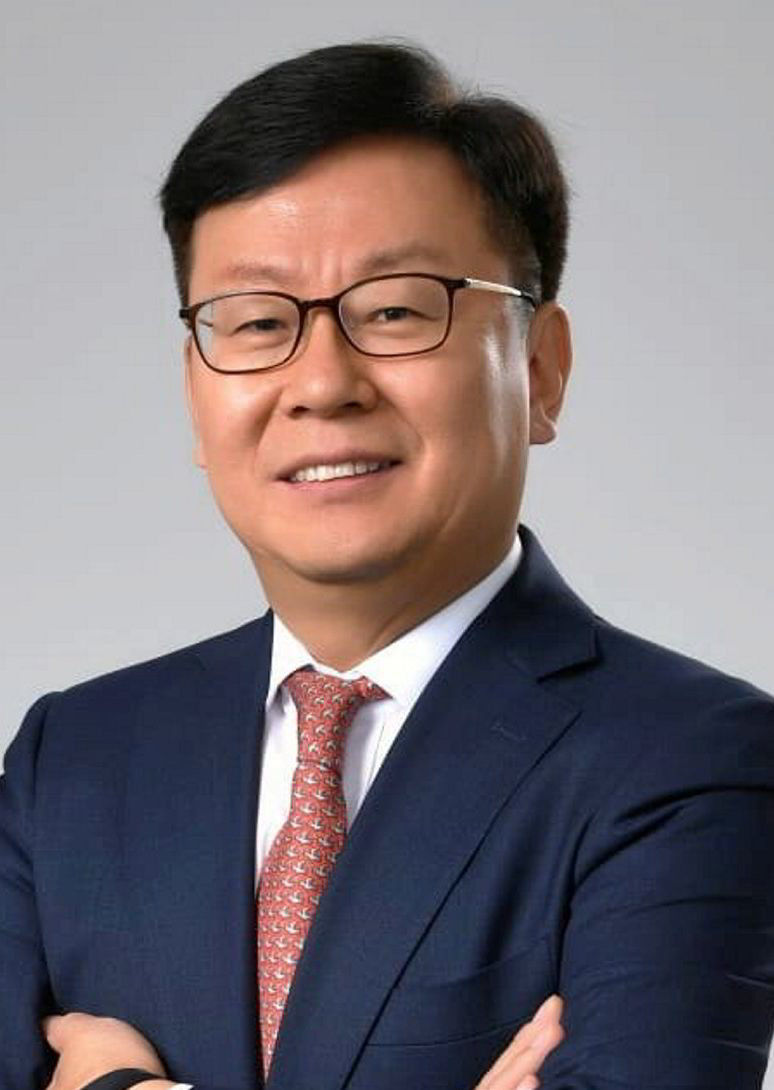 Workplace squabbles between local and foreign workers have also occurred because of cultural conflicts and communication problems.
In Koje, Samsung Heavy Industries has hired more than 1,000 migrant workers to meet its labour shortage. The shipyard has also enlisted shipyards in China to help with its production.
SHI has engaged Zhoushan CIMC Chang Hong Shipbuilding and Hengli Heavy Industries to build large hull blocks for container ships.
Going forward, Park believes automation and digitalisation are the best ways to reduce the reliance on manpower. His company is working to transform the group's three shipyards — HD Hyundai Heavy Industries, Hyundai Samho Heavy Industries and Hyundai Mipo Dockyard — into "smart" or "future" shipyards.
The digital drive will enable Hyundai yards to stay ahead of rivals both at home and overseas. The company calculates that smart yards will enjoy a productivity hike of 30% when they come into operation, and vessel construction times will be slashed by 30%.