Ocean volumes — and container freight rates — may have reached their peak for this year.
Carriers were able to hike freight rates in August on the back of peak season demand and a degree of capacity management, say analysts.
But there are signs the market has already peaked this year, despite plans by liners to implement general rate increases (GRI's) in September.
Signs that the box market may have peaked emerged this week on the trade from Asia to the US West Coast.
Freight rates dropped to $1,845 per forty-foot equivalent unit (feu) on Tuesday, down 8% from highs over $2,000 per feu before the weekend, according to the Freightos Baltic Index (FBX).
US import volumes likely reached their peak for the year in August, due to elevated US retail inventory levels and slowing sales, says Freightos head of research Judah Levine.
These will likely push off a significant restocking cycle and freight rebound until mid-2024, he said.
Freight rates from Asia to the US East Coast are little changed on Tuesday at $3,100 per feu, the FBX calculates.
That is despite the implementation of low-water restrictions by the Panama Canal Authority.
These have so far not had any impact on container shipping, as boxships are prioritised and generally schedule bookings well in advance.
"With alternatives and excess capacity in the market, it is looking unlikely that these restrictions will cause much disruption to container trade," says Levine.
Freight rates on the trade from Asia to North Europe are also showing signs that this year's peak season may be ending.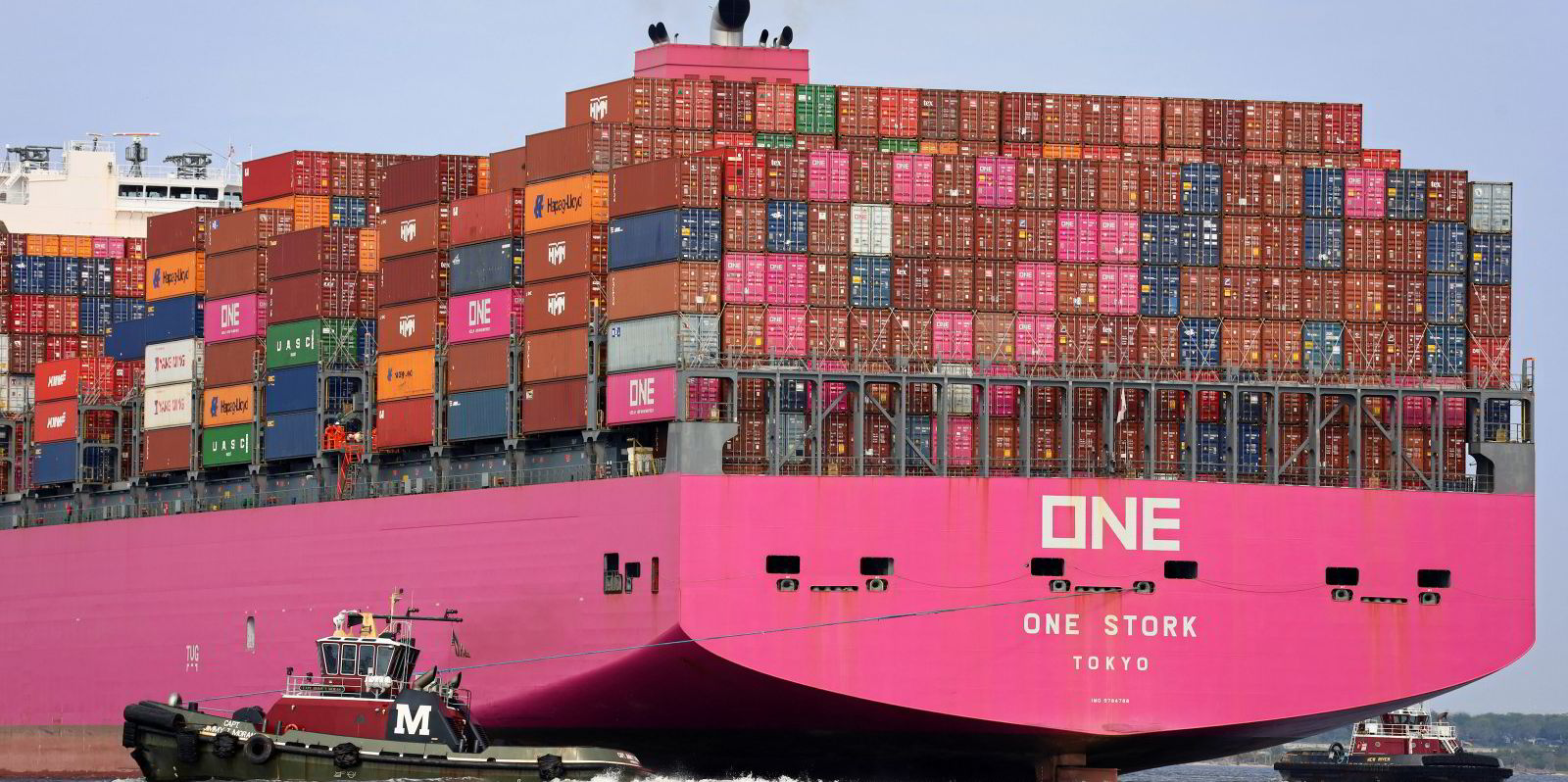 Rates dipped to $1,772 on 29 August, although they have risen by one-third over the month on the back of August GRI's.
"The persistence of capacity management measures during what is likely the peak of this year's peak season, and the fact that new vessels will continue to enter the market, point to the general state of overcapacity in the market," says Levine.
That points to "the possibility that we may be reaching this year's rate peak too," he added.
Golden Week
Some question whether capacity management programs and blanked sailings being implemented go far enough.
Rate hikes are likely to become harder to implement as Golden Week approaches when demand traditionally slumps.
Carriers normally resort to blank sailings to manage supply during the Chinese holiday in the first week of October.
But this year carriers have so far not announced any significant capacity reductions, according to Sea-Intelligence.
With Golden Week only five weeks away, the Danish analyst argues there is not much time left for carriers to announce more blank sailings. A tepid peak season demand could mean that more blank sailings than previously needed to keep the market stable, it added.
According to Sea-Intelligence, 2-4% of capacity is being blanked on the transpacific and 6-8% is blanked on Asia-Europe. This is substantially lower than the pre-pandemic baseline.
Therefore, to match 2019 levels, between 10 to 13 additional blank sailings will need to be added on the Transpacific and 6-10 will need to be added on the Asia-Europe trade, it suggests.
The imbalance of container supply and demand is most noticeable in the transatlantic trade where carriers plan to implement more GRIs and blanked sailings.
The measures are necessary to help lift transatlantic rates from their lows this week of $1,217 per feu, according to FBX.