German boxship owner D Oltmann Reederei has moved into the larger neo-panamax segment in a deal with Denmark's Navigare Capital Partners.
The Bremen-based shipowner has acquired the 10,010-teu Navigare Collector (built 2018) for a reported price of around $81m.
The deal includes a charter to Japan's Ocean Network Express (ONE) at a rate in the high-$30,000-per-day level through to the end of 2025, according to European brokers.
Oltmann took delivery of what will be the largest vessel in the shipowner's fleet in February.
The Rogge family-led company — which owns seven container ships from 3,600 teu up to 8,400 teu — is investing proceeds from a profitable sale in 2021.
Two years ago, the company sold the 6,969-teu RDO Concert (built 2009) to OM Maritime of Singapore for in excess of $100m.
Before the Navigare Collector, the largest vessels in Oltmann's fleet were the 8,845-teu Luanda Express (built 2007) and 6,541-teu Chennai Express (built 2006).
Those vessels were chartered to Hapag-Lloyd in 2021 for five years at around $64,000 and $54,000 per day.
Reshuffle
Navigare Capital, which is backed by Danish pension funds and led by managing partner Henrik Ramskov, is reshuffling its investments in the container segment.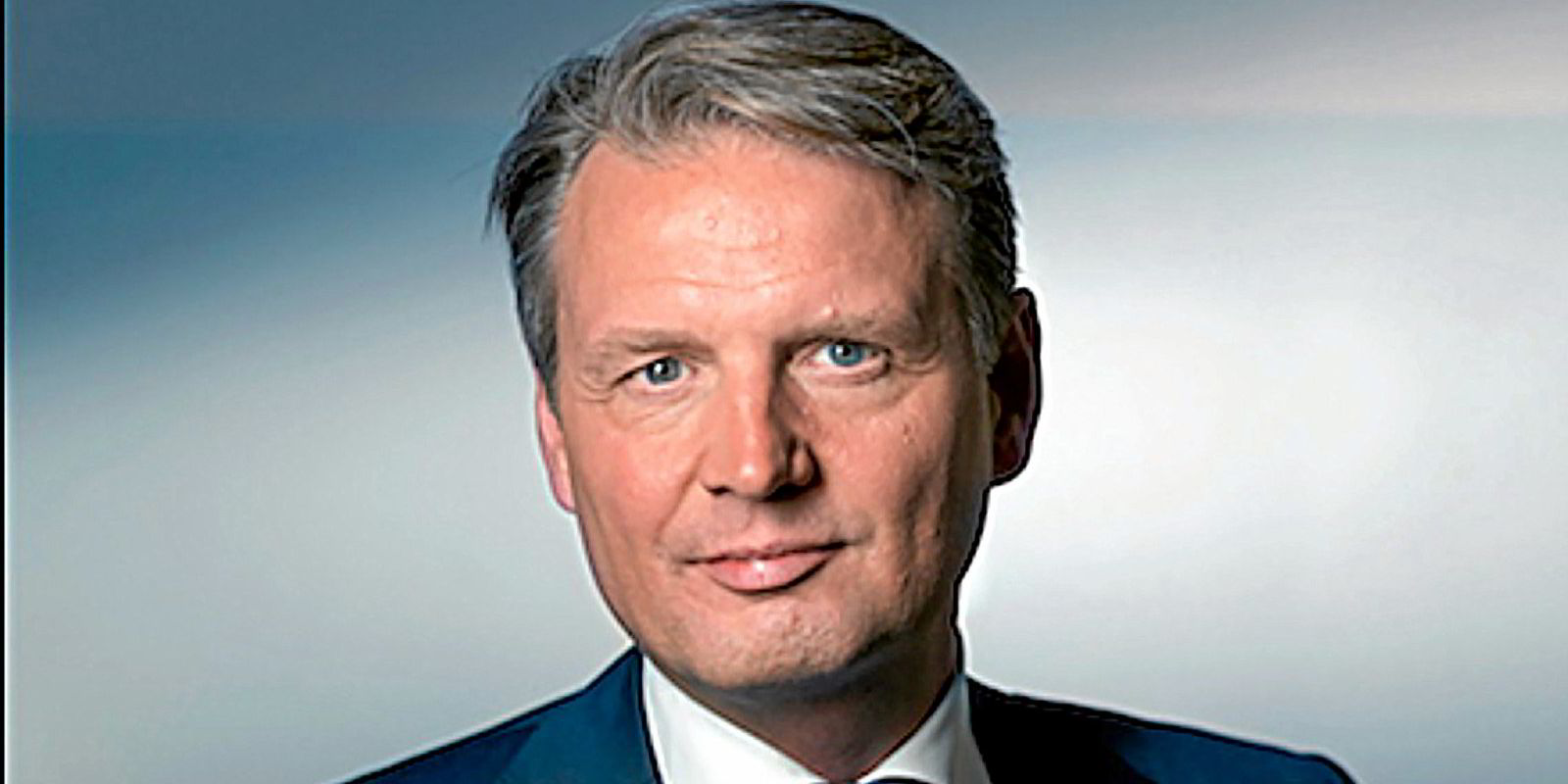 The Navigare Collector was one of three container ships acquired by Navigare Capital in 2017, when it made its first move into the sector.
The vessel was bought as a resale from Yangzijiang Shipbuilding in China for a reported $67m.
It was delivered in 2018 as the CMA CGM Calcutta and fixed with the French liner operator for three years until June 2021.
Since then, the vessel has sailed for ONE, which operates the vessel in the transpacific.
The two other vessels that Navigare Capital acquired in 2017, the 9,962-teu CMA CGM Mekong and CMA CGM Ganges (both built 2015), were sold last year to their French charterer.
The sales leave two investment funds managed by Navigare Capital as owners of five container vessels of 3,500 teu to 13,400 teu.
Smaller boxships
The Copenhagen-based company has also invested into the smaller container segment.
Last year, Navigare Capital teamed up with Cyprus-based Schoeller Holdings to invest in six 2,700-teu vessels under construction at CSSC Guangzhou Huangpu Wenchong Shipbuilding in China.
The ships are being built for Schoeller-subsidiary Cyprus Green World for delivery this year and next.
Navigare Capital was founded in 2017 and is backed by Robert Maersk Uggla. It invests in maritime assets, including existing vessels, newbuildings, maritime asset-backed securities and debt from the financial sector.
The company has been diversifying its portfolio of investments across the shipping segments.
The company's portfolio of assets includes tankers, bulkers, one LNG carrier, one offshore wind support vessel, as well as four offshore wind support newbuildings under construction at Norwegian shipyard Vard.
Last month, it moved into VLGCs with the purchase of the 84,000-cbm Sea Bird (built 2015), since renamed Navigare Generosa.
Navigare Capital is said to have forked out $70m and time-chartered the ship back to the seller for one year at a mid-$30,000-per-day level.