German liner operator Hapag-Lloyd is set to scrap a number of older ships, according to chief executive Rolf Habben Jansen.
"We are looking at a couple of specific projects and that will very likely result in us sending ships to the scrap yards in the foreseeable future," he told an earning call today.
The projects would likely involve "a double digit" number of container ships, he said.
"We have a number of ships that are going to reach the end of their lifetime over the next 24 months.
"One should assume that the majority of those will go to scrapyard once they reach end of lifetime."
The Hamburg-based company owns around 13 vessels built between 2000 and 1995 that would be likely demolition candidates, ranging from sub-panamax through to traditional panamax sizes.
Habben Jansen said that scrapping in the industry is expected to pick up, which would help offset a high number of newbuildings set for delivery over the next two years.
Supply would be further offset as slippage of vessel deliveries was likely to increase in the next couple of years.
He said slow-steaming would reduce supply further, and that Hapag-Lloyd was itself operating ships around one knot slower than last year.
Despite those efforts, supply will outpace demand as that the orderbook remains high at around 28% of the existing container fleet.
Some of the growth might be absorbed by the recovery of demand and the impact of carbon reduction legislation.
But it was likely that supply growth would outpace demand growth in 2024 and 2025, he said.
"We're starting to see first signs of ships sent to demolition yards, but clearly more needs to be done," he said.
Habben Jansen was speaking as the Hamburg-based company announced a sharp drop in profits for the first three months of the year.
However, the numbers had started to improve towards the end of the first quarter and expected that the second quarter would be better.
"I don't think that means we're going to see a quick recovery," he said.
"But it underlines the point that destocking (of inventories) is coming to an end and it's quite likely we'll see a pick-up in demand."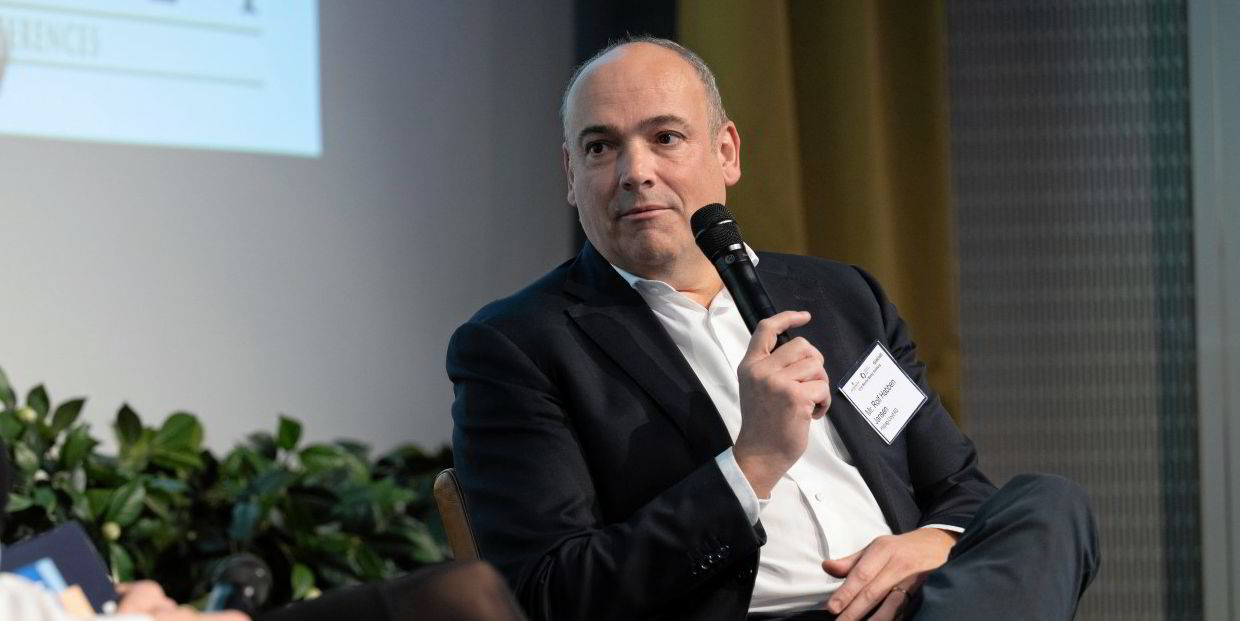 Utilisation
Lower volumes and freight rates hit the results of the German carrier in the first quarter.
Volumes were 4.9% lower than in the same period last year at 2.84m teu.
The market was likely to improve as peak season approaches in the coming months, said Habben Jansen.
But Hapag-Lloyd would not deploy significant amounts of new tonnage in the coming months. Instead, volume growth would need to come from better utilisation of existing tonnage, he said.
He added that the company was sticking by the earnings forecast issued on 2 March.
Ebitda is guided to fall to between $4.3bn to 6.5bn this year — down massively from $20.5bn in 2022.
Hapag-Lloyd said profit fell to $2.02bn in the first three months of 2023, down from $4.6bn in the same period last year.
Revenues dropped to $6bn, down $2.92bn in the same period last year, due to weaker demand.