China's dominance as the world's factory will not end any time soon, but companies are increasingly looking to diversify supply chains in the wake of snarl-ups caused by Covid-19 and Beijing's trade tensions with the US.
Rodolphe Saade, chief executive of France's CMA CGM, told the Financial Times in March that US companies are beginning to cut their reliance on Chinese supply chains.
"We have clients telling us they do not want to put all their eggs in one basket in China, so they are looking for other solutions," he told the UK financial daily.
Insight that matters from TW+
This article is part of TW+. To mark the 10th anniversary of TradeWinds' magazine, we're looking forward rather than back to find out what is in store for shipping in the next few years.
"The movement has begun, but not yet at large volumes. It will take time. Maybe in five to 10 years, if India and South East Asia build port terminals that can accommodate large ships, then they will play a different, bigger role."
Peter Sand, chief analyst at Xeneta, says the Norwegian freight rate benchmarking platform has seen containerised exports from Vietnam to the US "more than double" since the onset of the trade war between Beijing and Washington.
"Two decades ago, all outsourcing from Europe and North America meant that new manufacturing facilities were set up in China," he tells TW+.
"Fast-forward to today, that's not been the way to do it for quite a number of years. China is still the go-to nation, but Vietnam has benefited enormously."
Sand says that as shippers seek more resilience in their supply chains, "China+1" and "friend-shoring" of manufacturing is being debated and actually executed more widely.
"It's easy and the cheapest option for all to increase inventories, whereas placing a new facility in uncharted territory is more cumbersome and expensive," he adds.
Sand says some carriers are already preparing for alternatives to China. Larger container ships of between 12,000 teu and 17,000 teu will probably call at more ports in South East Asia, before heading to second-tier ports in the West.
"Infrastructure must be in place also for this scenario to develop, but we see a clear interest from the likes of Vietnam and Thailand to invest and make this move possible," he says.
This change in manufacturing origins makes it more essential to stay on top of market developments and follow trends, "not only what leaves Shanghai".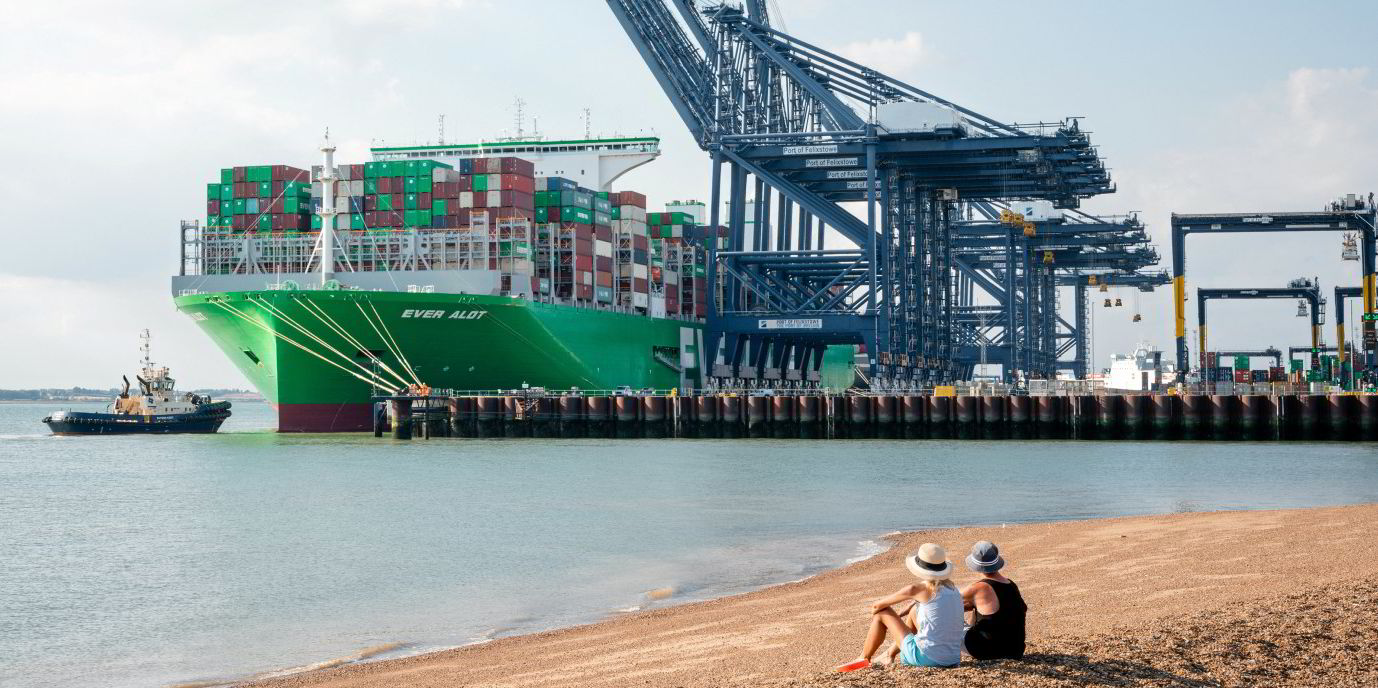 The Economist recently introduced the term "Altasia" to describe the new alternative Asian supply chain. Altasia stretches from Japan's Hokkaido to Gujurat in north-west India, passing through South Korea, Taiwan, the Philippines, Indonesia, Singapore, Malaysia, Thailand, Vietnam, Cambodia and Bangladesh.
This collective has a combined population that dwarfs China's, while labour costs in many of its countries are one-third of those in China.
Data from The Economist shows that the region is already an exporting powerhouse. Its members sold $634bn-worth of merchandise to the US in the 12 months to September 2022, edging out China's $614bn.
Ton van den Bosch, a partner in the Singapore office of global law firm Clyde & Co, is optimistic about the future of container terminals and the wider logistics sector in emerging and frontier markets such as Asia.
"Good opportunities have been identified in countries with fast-growing populations such as DR Congo, Egypt, Bangladesh, Indonesia and the Philippines, where much inbound cargo is for basic consumption and volumes are thus somewhat guaranteed," he comments.
The relocation of manufacturing away from China will also lead to a "surge in cargo volumes in ports in these growing manufacturing hubs".
"In short, the biggest growth in ports and logistics will be in Asia. A whopping 25% of containerised cargo trades is within Asia," van den Bosch says.
The International Monetary Fund expects the largest economies in South East Asia to be among the fastest-growing economies, he adds. "As a result, the intra-Asian trade will grow substantially, leading to increased demand for container ships, freight forwarding, logistics, warehousing and container terminals."
In March, Hapag-Lloyd chief executive Rolf Habben Jansen said India could be one of the big beneficiaries of these changes. "Certainly, a lot of people are looking at India as an alternative or an addition to China," he said.
In January, Hapag-Lloyd agreed to buy a 35% stake in a growing Indian terminal operator, J M Baxi Ports & Logistics, from US private equity outfit Bain Capital Private Equity.
But is the country of 1.4bn consumers up to it?
Chinese ports dominate the rankings in Asia, accounting for 16 of the top 30 ports for throughput, according to figures compiled by Clarksons. Not one Indian port makes the top 30.
This situation was clearly illustrated at the start of 2023, when the world's largest containership at the time, Evergreen's 24,004-teu Ever Alot (built 2022), skipped calls in India due to the lack of necessary infrastructure.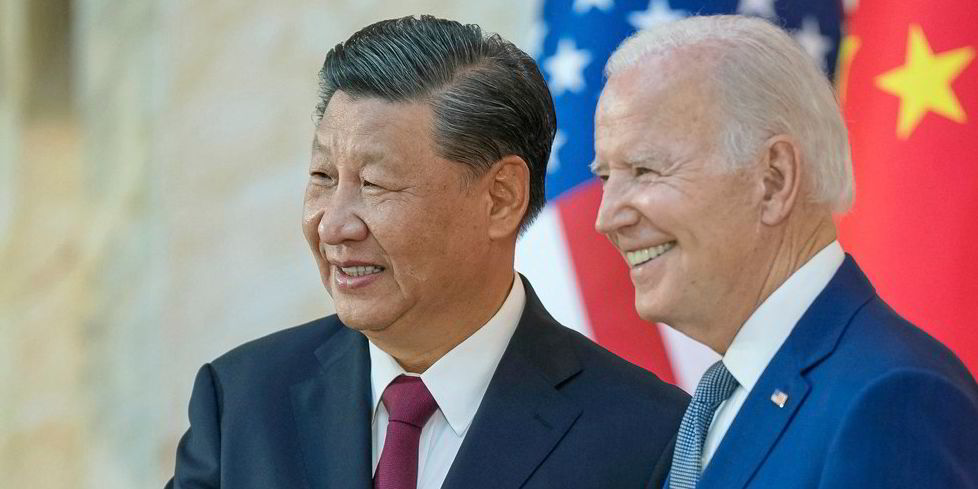 "Whilst there has been a lot of talk about companies switching production or sourcing to India, the fact remains that China's total container trade amounted to 295m containers last year, whilst India's equivalent was a mere 20m teu," a top regional feeder operator tells TW+.
"Although there will be some examples of nearshoring, China production can never be replaced from a sheer physical position.
"A limited volume of certain commodities may switch, promoted by [Prime Minister Narendra] Modi's Make in India campaign. But in general, less reliance on China is a wish list, but practically not so easy."
New ultra-large container vessels will not be direct callers because of a combination of insufficient cargo volumes and too great a route deviation to ports with terminal access issues that are physically limited in the flows they can handle.
The feeder executive believes the east coast of India will continue to be able to take up to 7,000-teu ships, whilst its west coast will accommodate up to 10,000-teu or 12,000-teu ships on main line calls.
"Meantime, feeders will provide the frequency and remaining capacity via the hubs of Jebel Ali, Colombo, Port Klang and Singapore," he adds.
One country ready to take up the slack as shippers look for alternative supply chains free of China's influence is, of course, Singapore.
It recently celebrated the first 1m teu to be handled by the huge new Tuas Port, just six months after the official opening ceremony last September.
When completed in the 2040s, Tuas Port will be the world's largest fully automated terminal, with a handling capacity of 65m teu. Peter Voser, chairman of operator PSA International group, says that is almost double what its two terminals in Singapore handle today.
Development of Tuas Port is over four phases. Reclamation works for Phase 1 started in February 2015 and were completed in November 2021. Reclamation works for Phase 2 began in March 2018 and are about 60% completed.
When the berths in both phases are fully operational, Tuas Port will reach an annual handling capacity of more than 40m teu.
The Maritime & Port Authority of Singapore has begun planning and design works for Tuas Port Phase 3. Reclamation work is expected to be completed in the mid-2030s.
While the use of ports in India, Vietnam and Singapore still creates substantial transpacific trade for the big liner operators, another growing trend, "reshoring", in which companies bring production back home, could have an even larger impact.
TradeWinds Shipowners Forum Oslo 2023
Join us at the Nova Spektrum in Lillestrom on 7 June for a day of fresh insight and valuable networking, held in conjunction with Nor-Shipping 2023.
According to Deloitte's Future of Freight report published late last year, 62% of US manufacturers it surveyed have started reshoring or nearshoring their production capacities.
US firms were forecast to reshore almost 350,000 jobs last year, up 25% from 2021, according to figures cited in the report. Ultimately, the shift could reduce by 20% the share of Asia-originating shipments to the US by 2025 and by 40% by 2030, it said.
Another key factor is the huge US subsidies from the Inflation Reduction Act and CHIPS Act, which contain provisions that provide specific financial incentives for products made in the US, Canada or Mexico and have resulted in increased project planning for US-based manufacturing.
The supply chain stresses of 2020 and 2021 prompted business and government to call for bringing key links in goods supply chains closer to home, AlixPartners said in a report last year.
The New York consulting firm warned that this would "reverse the globalisation trend of the past several decades", and the closer manufacturers are to home, the "less need they [would] have for ocean shipping".
"The relocation of supply chains also leads to increases in volumes shipped along second- and third-tier lanes to secondary ports, as is already becoming apparent in Canada and along the US Gulf Coast," it said.
"Those developments, singly or in combination, could depress demand for ocean shipping. Such a decline would take some pressure off supply chains, but it could also trigger a sharp reversal in shipping rates and recent industry growth trends."