Container shipping operators need to be on their best behaviour to avoid another downturn, according to AP Moller-Maersk chief executive Vincent Clerc.
The Danish liner giant expects a sharp drop in profitability in the second half of the year as long-term freight earnings fall.
Those declines have been manageable to date as Maersk and other operators have taken measures to roll back capacity and costs.
But there remains a significant risk from the supply side as carriers continue to order ships.
Speaking on Maersk's earning call today, Clerc contrasted the behaviour of liner operators today with previous downturns, when lines chased market share.
That discipline was evident in the transpacific where freight rates are already staging a recovery.
But the stabilisation of freight rates in the first quarter would not have been possible "if it was only Maersk behaving in a rational way," Clerc said.
"We've seen significant blanking activities across all alliances as they are faced with a lot less demand and inflationary pressure across the different trades," he said.
"What this shows is the real necessity to protect earnings, to have a disciplined approach to capacity and cost," Clerc said.
Clerc confirmed that spot rates for freight on some east-west trades were likely to be loss-making.
So Maersk and its counterpart were pulling many levers to "roll back inflationary pressure".
These include blanking sailings, slow-steaming and reducing the cost of chartered ships.
There remains, however, the risk of oversupply given the sizeable container shipping orderbook.
Two levels
"At the operational level, it seems that there is a lot more rationality," Clerc said.
"On the ordering level, there are still concerns. There's still some risk about how we're going to see the orderbook phased in in the coming quarters," he said.
"You add this all up: it still requires a fair amount of discipline and a continued rationality," Clerc said.
Pushing back deliveries of newbuildings would not limit capacity, but the introduction of environmental legislation and increased scrapping might, Clerc said.
"What we have seen in the last six months from different carriers and alliances, you will need to see continue to avoid another downturn", he said.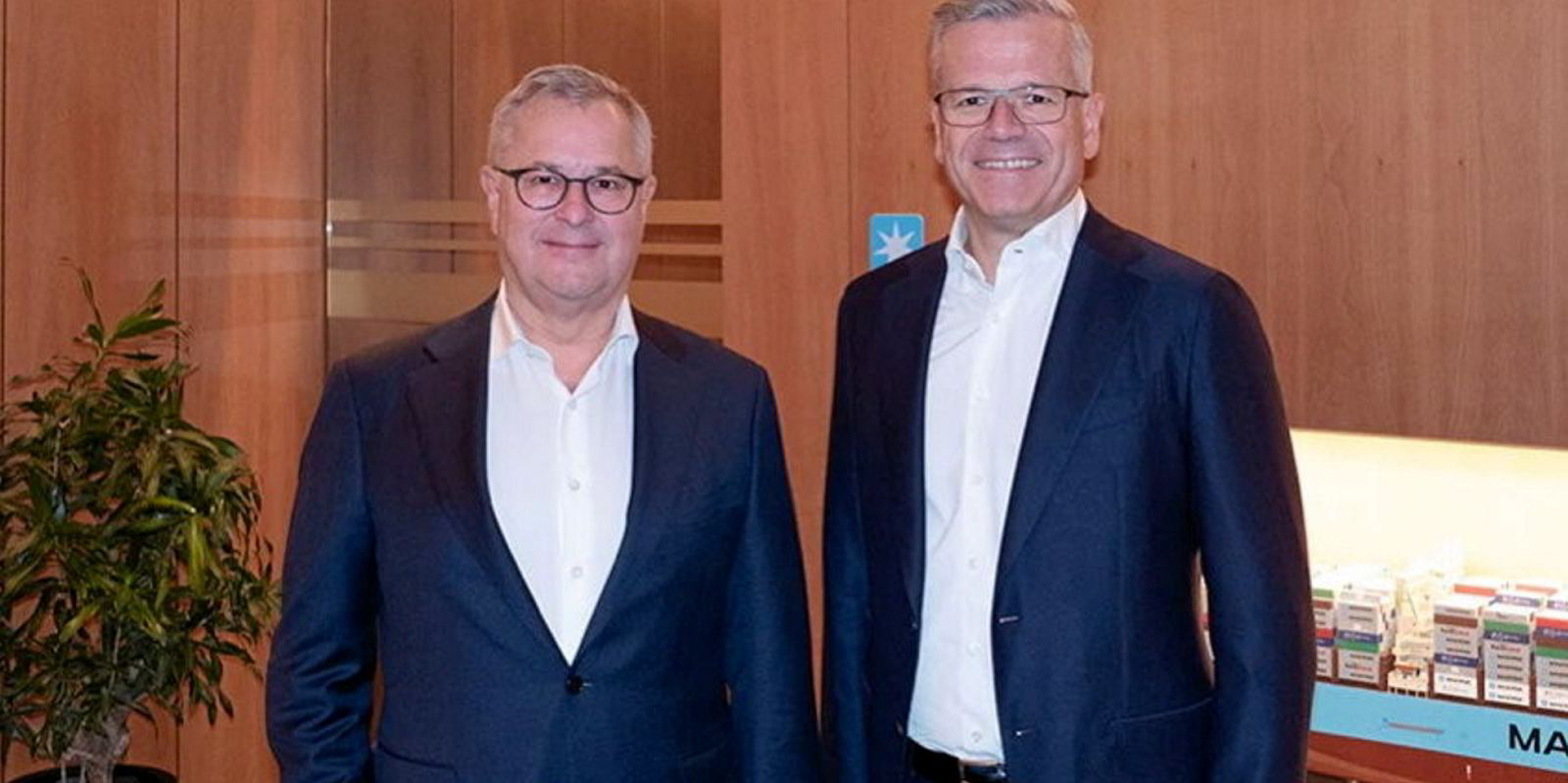 'Let's see'
The comments come after Maersk revealed a steep drop in underlying profit to $2.6bn for the first quarter of 2023, down from $7.5bn in the same period last year.
That is due to the normalization of the container market which Maersk had anticipated.
"We have the levers to actually handle this normalisation in a rational and good way," Clerc said.
"But you have seen in the past some irrational behaviour, we're not seen so much this time, but let's see in the second half of the year whether we see it or not."
Maersk has downgraded its earnings forecast and expects Ebitda of between $8-11bn this year, while underlying Ebit is forecast at between $2-5bn.
The company hopes to push down costs further in the coming months.
Capacity utilisation of its fleet is 88% but could be further improved, so pushing the breakeven point down further, said Clerc.