Mediterranean Shipping Co (MSC) has pushed its remarkable secondhand spending spree closer to $10bn with a handful of purchases from German tonnage providers.
The Geneva-based liner giant is estimated to have spent $9.39bn on secondhand vessels since the Covid-19 pandemic, according to VesselsValue.
But that total could be even higher as a result of further acquisitions that have recently come to light.
MSC, which is controlled by the Aponte family, has emerged as the buyer of the 2,842-teu MSC Carpathia III (ex-Carpathia, built 2003) — one of two vessels sold in December by Germany's MPC Container Ships (MPCC).
It also reportedly purchased the 4,294-teu Northern General (built 2008) from V.Ships Hamburg, as well as the 2,478 teu Buxcontact (built 2002) from German ship manager NSB Group.
Alphaliner estimates that MSC has bought 263 secondhand vessels totalling 1m teu since August 2020.
Others put the number higher. Lynerlytica places the figure at 320 ships with a combined capacity of 1.19m teu over the same period.
Even using conservative estimates, the figures add up to staggering and unprecedented spending on secondhand ships.
Most of the money spent to buy 249 vessels between November 2019 and early December last year was splashed on larger ships, according to VesselsValue.
Some $3.8bn was spent to acquire 54 post-panamax containerships.
The second-highest chunk was invested in 54 traditional panamax-size boxships for a total of $2.65bn.
In the sub-panamax sector, VesselsValue said 65 container ships were purchased for $1.83bn.
Most of the remaining $1bn was spent on smaller container ships and a neo-panamax vessel.
The balance was made up by multipurpose ships, handy bulkers, ro-ros and anchor-handling tug supply (AHTS) units.
Flush out buyers
Values of container ships have fallen by more than 50% in the past 12 months.
Only 25 sales were reported in the fourth quarter up to the week before Christmas — a drop of 81% year on year, according to VesselsValue.
The lower prices have tempted buyers: brokers say the 2,553-teu G Ace (built 2007) has been sold to a Chinese logistics company for $13.7m.
It was one of two boxships in the fleet of Singapore-based Alfa Ship Management.
In the smaller sizes, the 698-teu JRS Corvus (built 2008) is reported to have been sold by China's Dalian Zhida Ship Management for around $8m.
The vessel has emerged in the fleet of Russian liner operator Fesco, for which it sails as the Fesco Tartasan.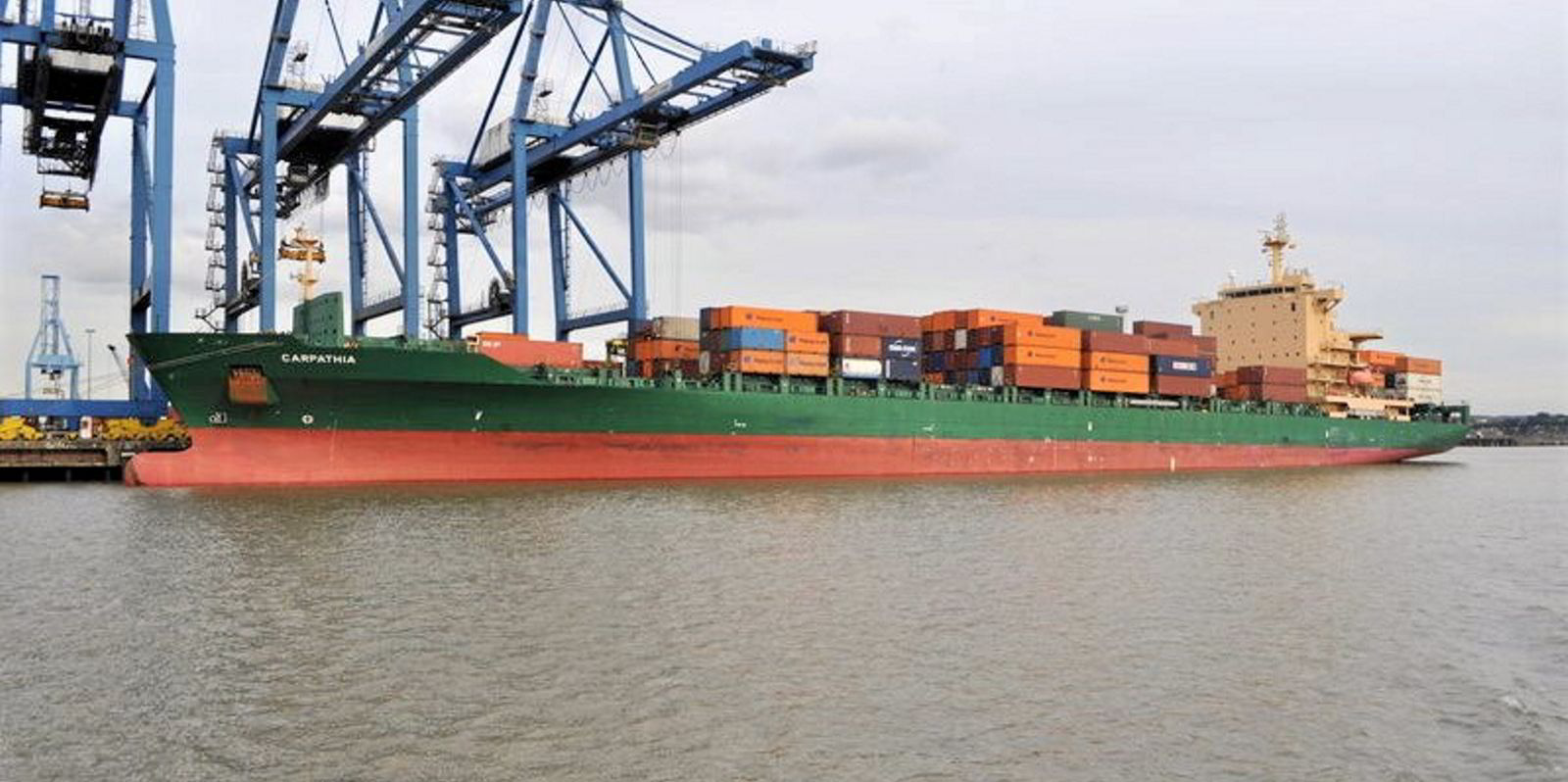 Asset values have dropped on the back of falling charter rates where MSC has also been active.
Last week, it is reported to have extended the charter of two wide-beam vessels taken from Israel's XT Shipping.
It has extended the 3,614-teu Cali and Lori (both built 2013) for 12 months at lower rates of $20,000 per day.