Leading Norwegian retailer Europris has become the latest European shipper to commit to low-carbon shipments with AP Moller-Maersk.
The supermarket chain has committed to shipping 100% of its cargoes with Maersk using certified green shipments.
Using Maersk's ECO Delivery product — which replaces fossil fuels with green methanol or second-generation biodiesel based on waste feedstocks — the shipments will then be exempt from EU Emissions Trading Scheme (ETS) charges.
Maersk said a growing number of shippers are committing to its low-carbon shipment product.
Recent adherents included e-retailer Amazon and Inditex, the parent company of fashion brands Zara and Massimo Dutti.
Maersk defines "green fuels" as fuels with low to very low greenhouse gas emissions over their life cycle compared with fossil fuels.
Greenhouse gas savings are confirmed and certified after verification by the International Sustainability & Carbon Certification system.
Strategic goal
Europris, one of the largest importers of containerised goods from Asia into Norway, aims to cut its greenhouse gas emissions with Maersk by more than 80%.
That amounts to more than 3,270 tonnes of carbon dioxide equivalent (CO2e) in 2023 and an estimated 6,250 tonnes next year.
"It is very exciting to see more and more of our customers going 100% in to reduce their emissions from seaborne transports instantly and without any compromises," said Birna Odefors, Maersk's managing director Nordics.
Pal Christian Andersen, logistics director at Europris, said: "The reduction of our greenhouse gas emissions is an important strategic goal for our company. The cooperation with partners that seek modern solutions and opportunities [is] therefore imperative for achieving our ambitions."
A Maersk spokesperson said more and more companies are poised to switch to low-carbon shipments in the coming months.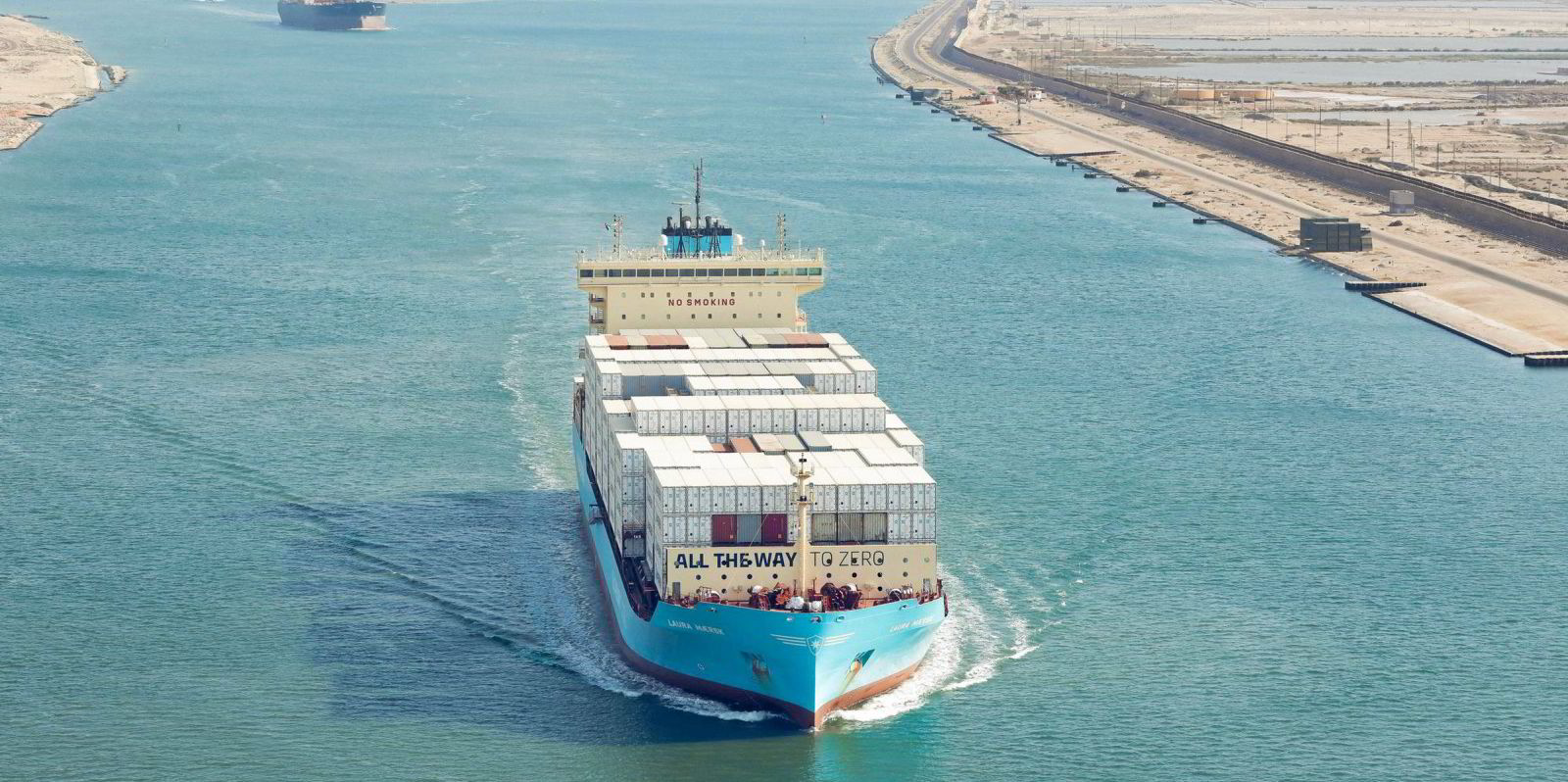 Some liners are already prioritising low-carbon cargoes for new green services using their own fleets, brokers added.
Maersk recently tied up its fourth consecutive year of green shipments with Amazon.
In September, the two companies finalised a 2023/2024 agreement for the transport of 20,000 40-foot-equivalent units using green biofuel.
The deal will contribute to a reduction of 44,600 tonnes of CO2e compared with standard bunker fuel.