Jeremy Nixon, chief executive of Ocean Network Express (ONE), remains bullish about the future of the liner sector despite the company having just reported an almost $5bn year-on-year profit drop in its second-quarter results.
Speaking to TradeWinds on the sidelines of the ONE Container Shipping Summit held in Singapore last Thursday, Nixon described the astonishingly high profits that ONE and its liner sector peers made in 2021 and 2022 as an exceptional phenomenon caused by a specific set of events, and not one that was expected to go indefinitely.
"Here we are in 2023 and we are back to 2019 levels. We have some positive growth compared to 2019, so if you take out Covid-19 and the supply chain shock, and just look at the line, the line continues to go up," Nixon said.
When announcing its latest financial results at the end of July, ONE said that global cargo demand was down significantly, especially on east-west routes, which had suffered a fall in demand due to stagnant retail consumption in Europe and the US.
On the supply side, the company said capacity had increased as port congestion had dissipated and there was no significant improvement in the softening supply-demand balance. That meant freight rates remained significantly lower, decreasing profit, and Nixon pointed to measures taken to deal with the new market environment and hinted at downsizing liner networks.
Asked to elaborate on these measures, Nixon said ONE will take out one of its China loops on the transpacific services it operates in an alliance with HMM and Yang Ming Marine Transport.
"We actually operate 15 services a week, so we're taking out one that is very specifically China/Pacific Southwest focused. That's just one example where we are just realigning our network capacity in line with current demand projections by temporarily downsizing. The service could come back again if demand improves in the third or the fourth quarter," he said.
Nixon stressed that downsizing certain services is only one of many immediate measures ONE is taking to adjust to current market conditions. As it adjusts to market trends, the company is even adding capacity on other trade lanes.
ONE has launched two new services linking Europe with the east coast of South America, where it believes there is an opportunity to capture a lot of reefer cargo.
Another new service links Florida with ports in the Caribbean and the west coast of South America.
"I think these are positive developments. These routes will connect different trade lanes and different products in our network. As a company, we have to continuously update and keep ourselves aligned with trends, seeing how the sourcing and the production is moving and flex our 170 services a week accordingly," Nixon said.
Ongoing challenges
The chief executive also stressed that the liner sector will always be hit by different events that impact efficiency and reduce capacity, and therefore freight rates and earnings.
"Our industry has always faced issues such as weather delays and industrial action. And they will continue to happen. Very recently we had union action up in Canada that went on for weeks. That has created a big backlog in ports. Off Vancouver today there are still something like 14 ships waiting. And the railroads are saying that it's going to take probably another couple of months just to catch up, moving the containers through that Canadian gateway.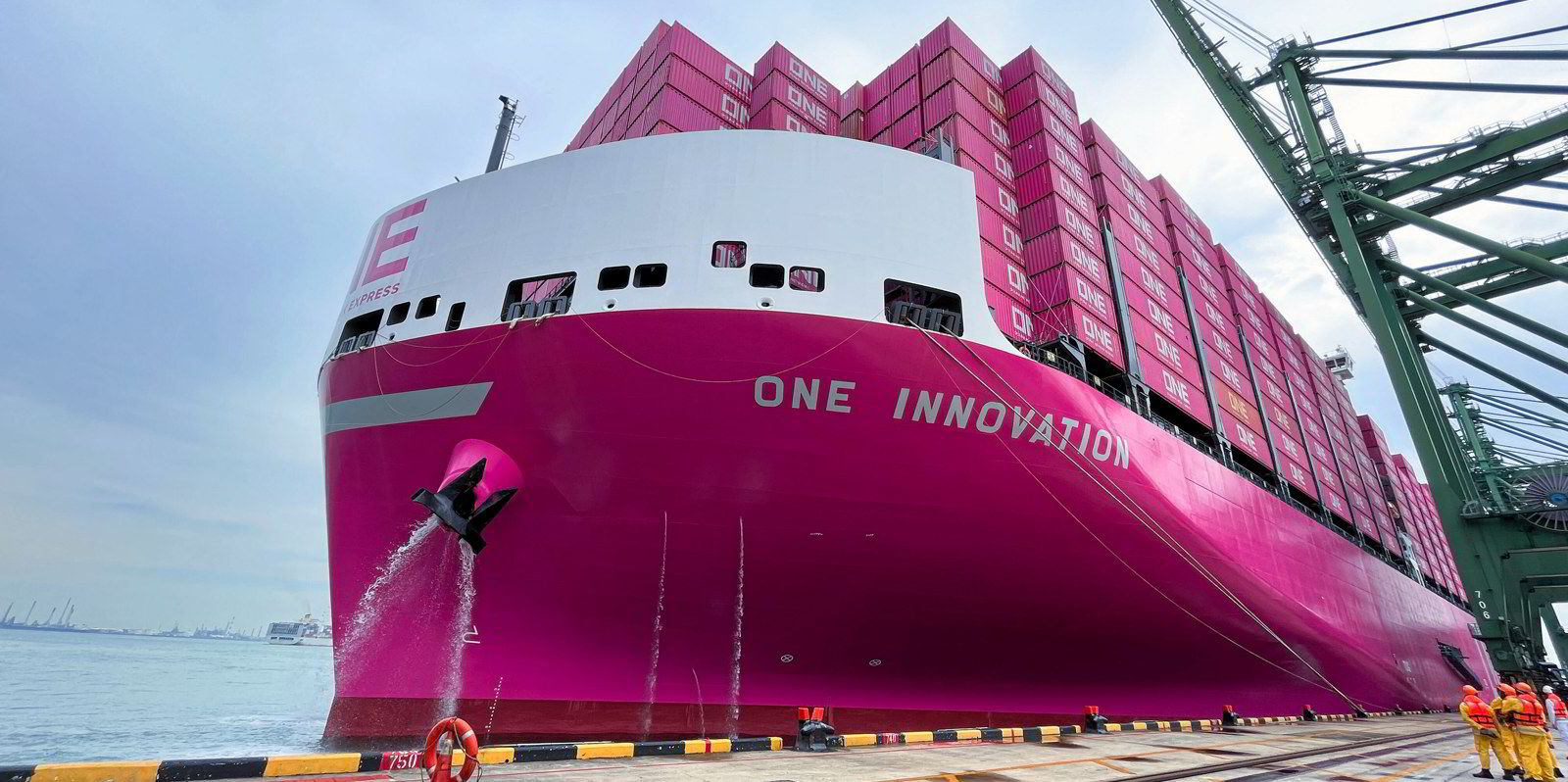 "The Panama Canal is working on [draught] restrictions because of a shortage of water supply. They can't get the same number of vessels through the canal per day as normal, so there are delays of sometimes up to several days. And there were two typhoons that impacted the smooth running of loops and networks up and down throughout Asia."
Nixon said these types of challenges are always going to impact the container industry and it has no choice but to roll with the punches.
Bullish outlook
Even though the pandemic bull run is over for the liner sector, Nixon is confident of steady growth in the future.
"We've had annual compound growth of 6% over the last 25 years. We may not have 6% in 2023, but let's wait to see what 2024 is like. We still believe long term this business is a good one and it will continue to grow," he said.
ONE has committed to invest $20bn in ships, terminals, containers and IT systems up to 2030. It remains committed to doing so based on its positive long-term market view.
"We will continue our investment and are on track to deliver on this very disciplined, sustained and steady investment profile," Nixon said.
Nixon also reaffirmed ONE's commitment to be at the forefront of the decarbonisation of the shipping industry. The company is a firm believer in community ecosystem building to drive the shipping's industries environmental, social and corporate governance goals.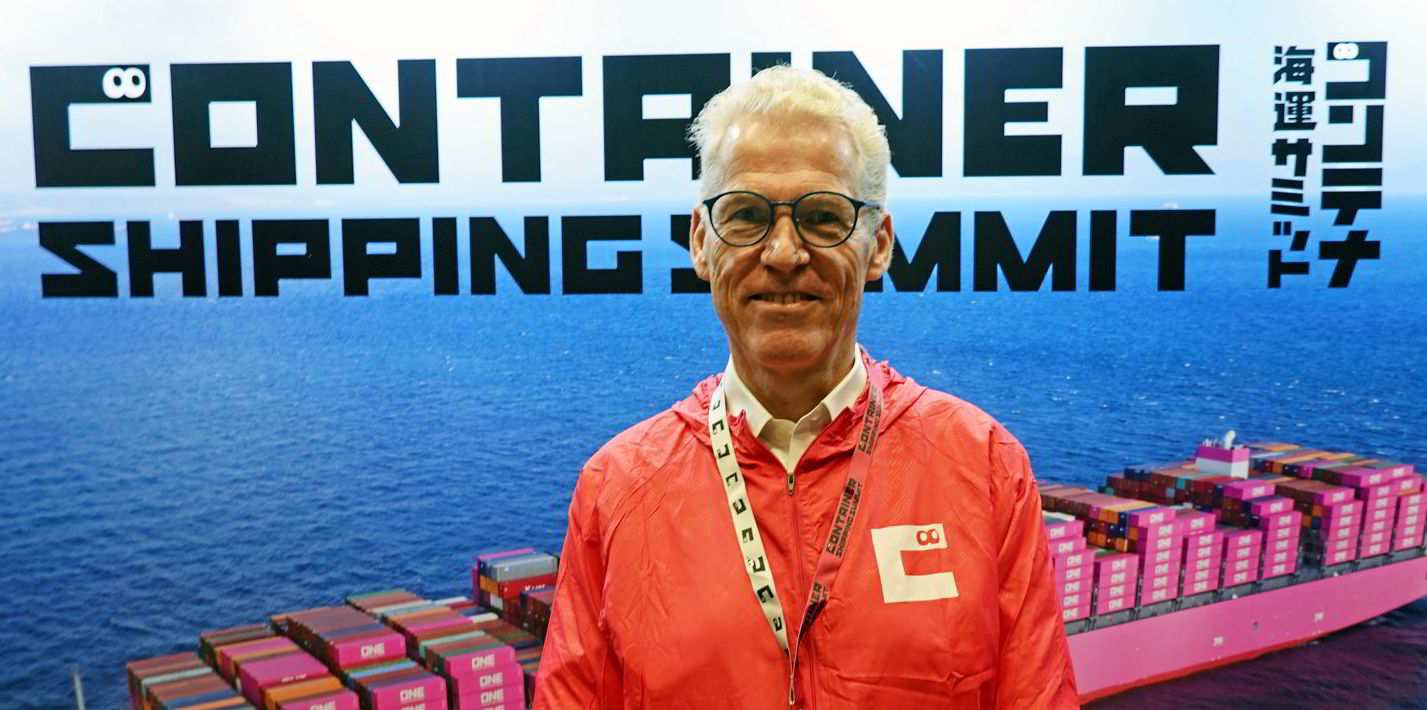 ONE was one of the founding partners of the Singapore-based Global Centre for Maritime Decarbonisation, and is pushing for improvements in the efficiency of container shipping through a variety of other initiatives.
The container shipping summit it organised last week brought together top academics from Japan, Singapore and elsewhere who are researching various aspects of decarbonisation and improving logistics, transport and supply chain efficiency.
Each was given time to give a brief overview of their research, followed by various breakout sessions to allow them to share ideas with a view to establishing new paths of collaboration.