SeaLead Shipping has continued its chartering spree as it plots growth into new trades.
The Singapore-based liner operator has taken another large boxship from Greek owner Danaos at a sharply reduced rate.
The 5,600-teu Suez Canal (built 2002) has been fixed for up to 12 months at around $25,500 per day, reflecting a sharp fall from the peak of the market in the third quarter of 2021, when it could have obtained around $60,000 per day for a four-year charter, according to shipbroker Braemar.
SeaLead has been actively fixing in larger boxship in recent weeks to replace existing ships being redelivered.
Last week, it took the 6,700-teu Northern Monument (built 2004) for a six-month charter at a low benchmark rate of about $38,500 per day.
The company "is exploring new strategic partnerships to expand our presence in new markets and trades", a SeaLead spokesperson said.
It is updating and expanding its service schedules, having recently launched a new service connecting India and the UAE to East Africa.
Veteran appointment
SeaLead, a privately owned operator which was formed in 2017, is also expanding its executive team.
The company has appointed veteran liner shipping executive SC Chan to the role of chief executive advisor.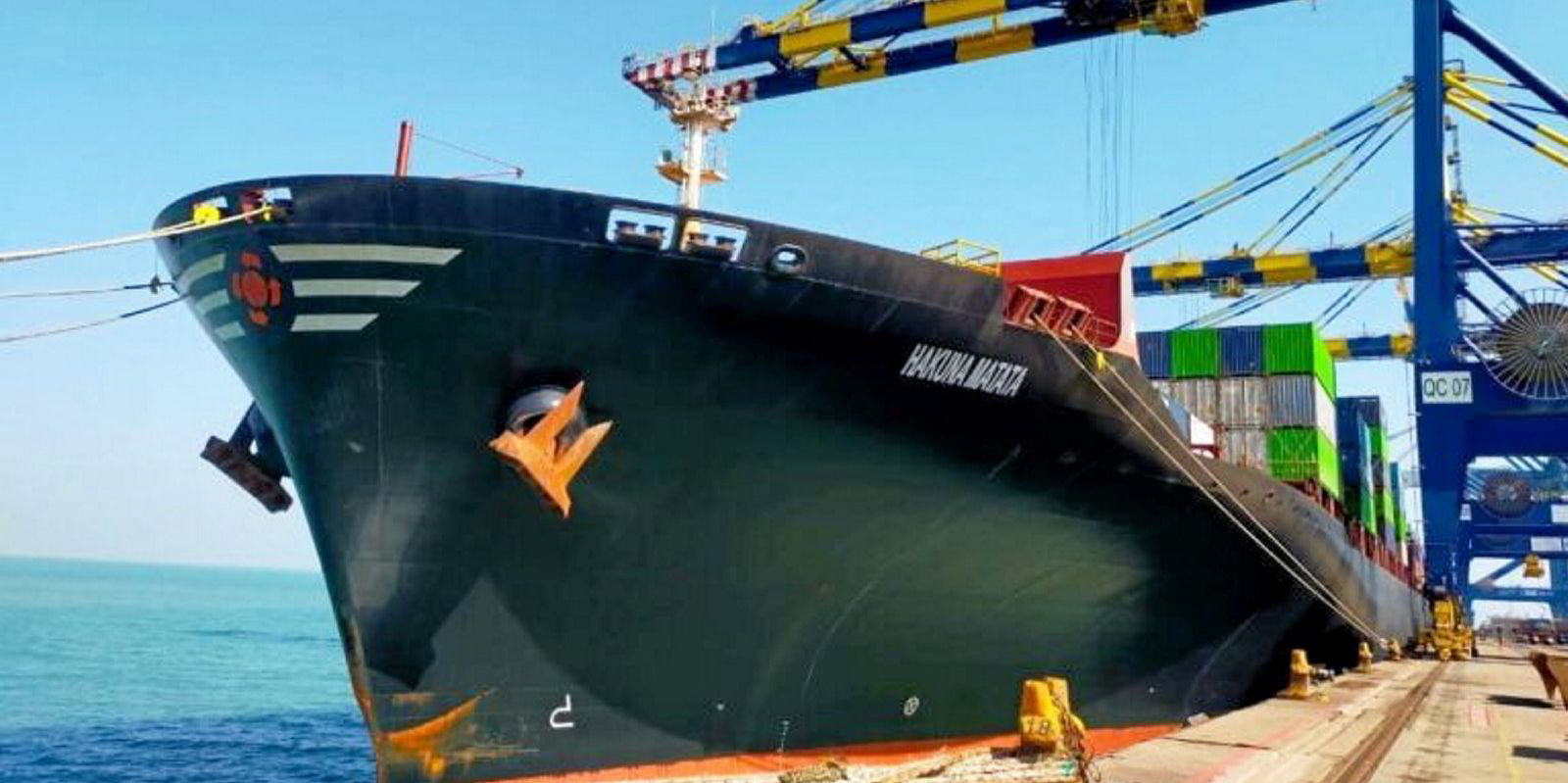 Chan, who formerly worked as managing director for Chinese operator OOCL in Singapore, will help with the strategic development of the company.
Another new recruit is Shiva Mahadevan, formerly of Perma Shipping Line.
He will assume the role of managing director South Asia and Middle East, based in Mumbai, India.
SeaLead's fixture spree comes as some analysts tip further falls in charter and freight markets up to the Chinese New Year (CNY).
"Both freight and charter rates will continue to weaken in the next four weeks as activity slows for the extended CNY holidays with blank sailing having little material effect on stopping the rate rot," said research firm Linerlytica in a newsletter.
The downward pressure on markets came as the active container ship fleet is reaching its highest levels since 2020, it said.
That was due to easing port congestion, reduced vessel idling and dry-docking, coupled with a fresh influx of new ship deliveries.
That is reflected in lower charter rates across the board and falling asset prices.
In the traditional panamax sizes, Danaos has fixed the 4,253-teu Zim Sao Paolo (built 2008) to French liner operator CMA CGM.
The vessel has gone for six to seven months at around $20,000 per day.
The Greek owner has also sold one of its smaller and older boxships. The 24-year-old, 2,452-teu Amalia C (built 1998) is reported sold to Chinese buyers for $6m.
Liner operators are seeking to redeliver vessels early or sublet ships, which is pushing up supply.
The number of vessels expected to be demolished this year remains "immaterial" relative to the volume that will be delivered out of yards, says Linerlytica.
Some 2.5m teu is due for delivery this year, while just 0.3m teu is expected to be scrapped, it added.