Zim chief executive Eli Glickman believes the company is coping during what is a difficult time.
The Haifa-based carrier has seen its staff drafted into the Israeli military in response to the war in Gaza.
But that has not impacted the running of the Israeli liner company's operations around the world, said Glickman.
"It's a difficult time emotionally, you can understand," Glickman told TradeWinds.
"We are trying our best to run the company as usual. We have ourselves to adjust to the situation from time to time," he said.
The aftermath of the Hamas attacks in Israel on 7 October has presented Zim with a challenge even greater than the financial one facing the container ship and car carrier operator.
Thoughts are with those who are drafted, said Glickman, adding that events have not affected the operations of the company.
That is partly due to the "extreme solidarity" of the staff, despite having fewer workers, said Zim chief financial officer Xavier Destriau.
"They work twice as much to compensate for all the others that are not here to do their day-to-day job," Destriau said.
"That's how we also continued operations with minimum disruption."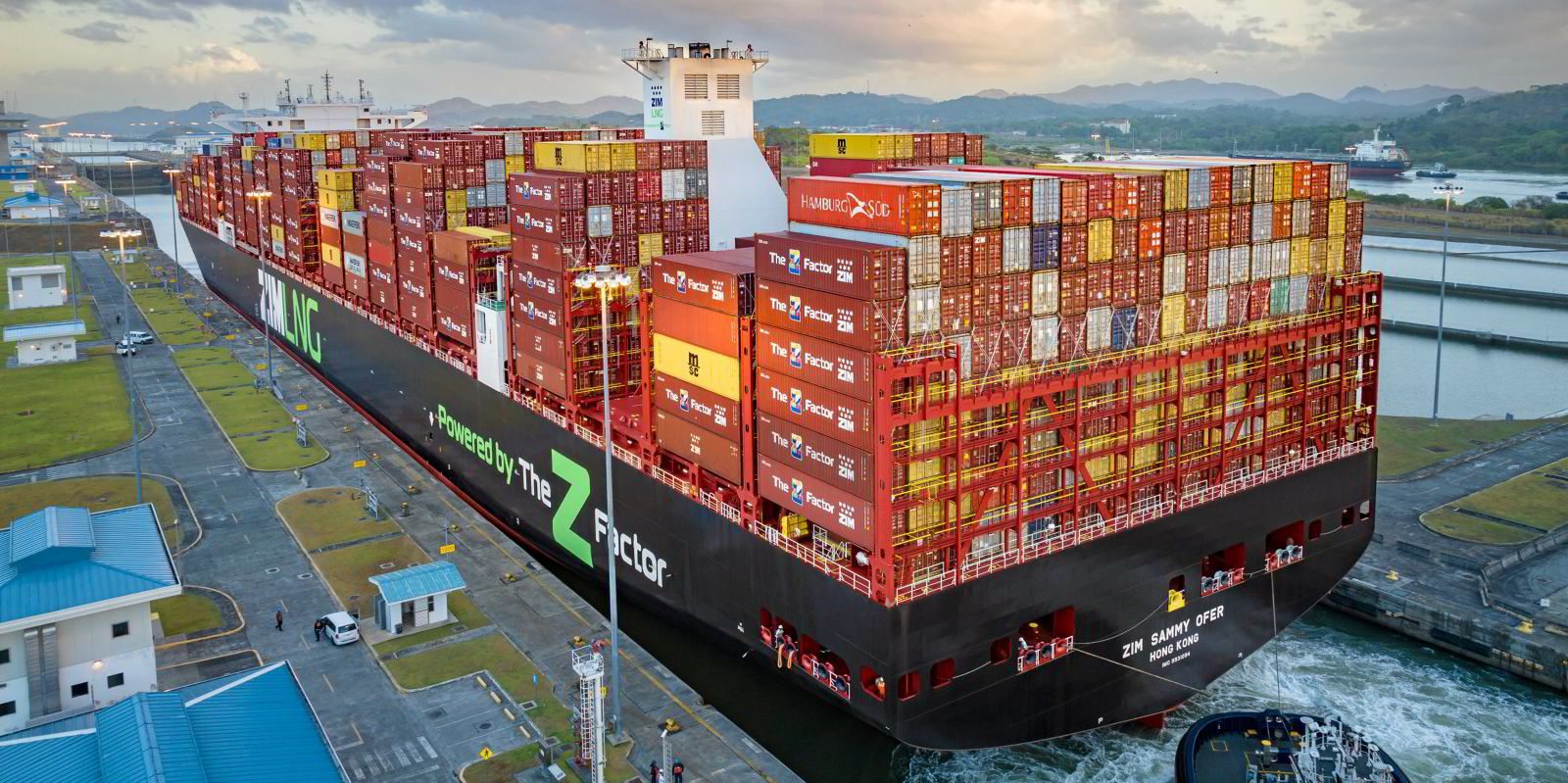 Dilemma
So how much can management attend to Zim's stock price while its staff are at war and the country is facing an existential crisis?
While war risk premiums have been applied for shipments to Israel, the country only accounts for around 10% of volumes.
Most activity takes place in the 200 ports in 19 countries around the world, where the company continues to expand.
Even as the war flared over the past five weeks, Zim has unveiled plans to grow its services on the transpacific and South American trades.
On 22 November, the company will relaunch its Zim eCommerce Xpress Service from South China to Los Angeles. The service will compete against air cargo as well as capitalise on the restriction to cargoes through the Panama Canal.
Those restrictions are likely to see an increase in cargoes to the US West Coast at the expense of the US East Coast.
Zim will also launch two new services from Asia to the west coast of Latin America over the next two months.
"We see Latin America as a strong area for potential growth in the future. It is a good time for us to deploy capacity," Destriau said.
Transition
From a financial perspective, the war could not have come at a worse time with the container market worsening.
Last week, Zim revealed it had taken a big hit on its balance sheet with a non-cash impairment of $2.06bn for the third quarter.
That included $1.6bn for its container vessels and $392m for its container equipment.
Destriau contends that absorbing the impact now will spare the company from having to record it in the upcoming quarters.
"It's an early recognition of a cost that we would have recognised no matter what," he said.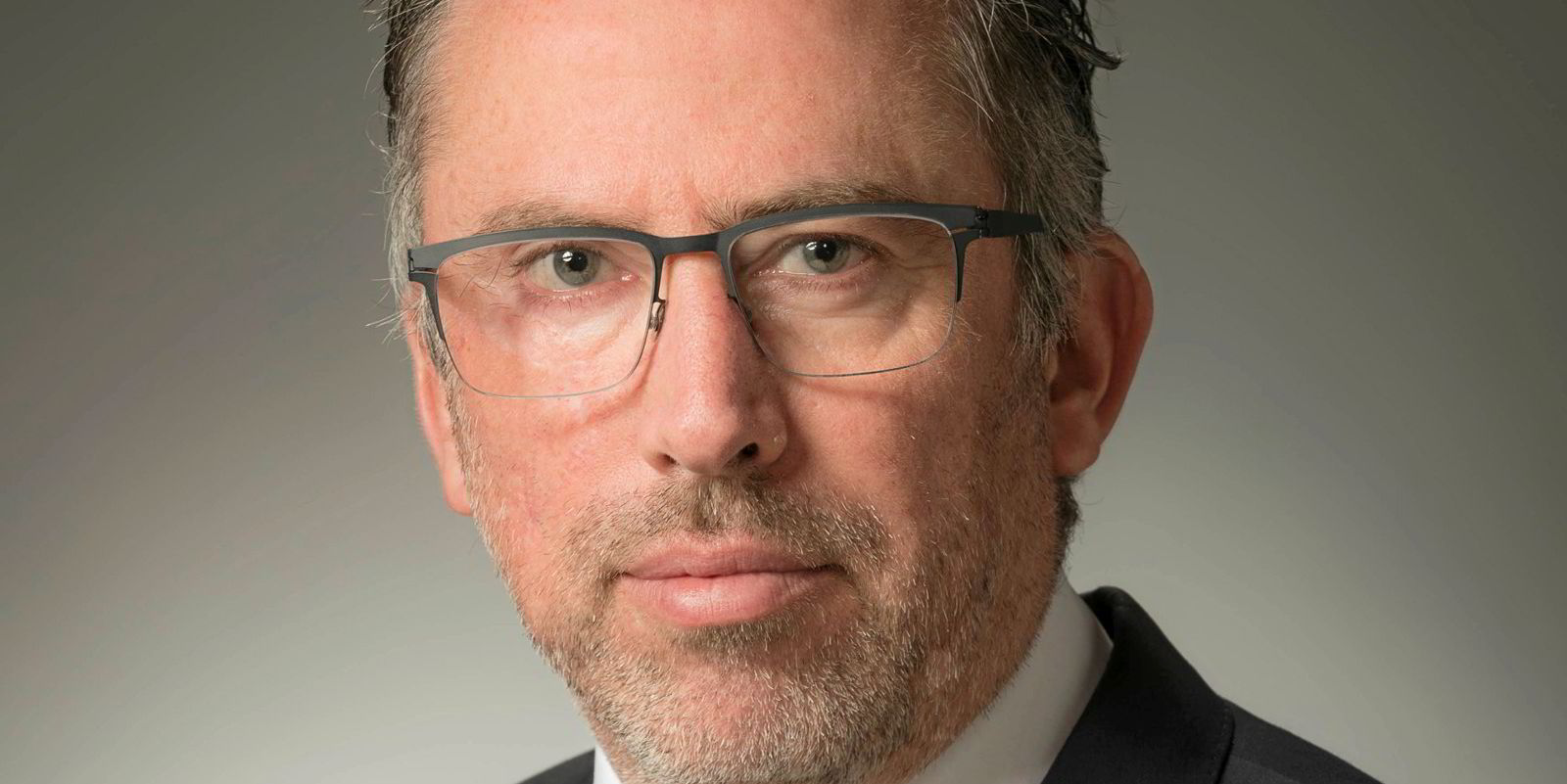 Destriau added that freight rates in the container market are not expected to recover before 2025.
Zim sees itself as passing through a transitionary phase, he said.
The transition will involve the delivery of a fleet of 46 container ship newbuildings, of which 28 are LNG dual-fuelled vessels.
Destriau said the company is implementing cost-cutting measures within their organisational structure, "bringing in more efficient vessels, letting go of more expensive ones".
Early redelivery
The company is pressing ahead with the early redelivery of expensive charters.
Some 20 boxships have been redelivered this year and another five charters expire before the year's end.
Next year Zim expects to redeliver around 34 chartered vessels to their owners, or rechartered at lower market rates.
With so much uncertainty in container markets, it is difficult to say when it will be profitable again.
The company logged an operating loss, or Ebit, in the third quarter of $213m and is anticipating a full-year Ebit loss of between $600 and $400m.
That scenario is reflected in the decline of Zim's stock price of $7.27 on 17 November. That is a drop of 60% in the past six months to less than one-tenth of its March 2022 peak value.
Stock values, however, are likely to be far from the minds of most Zim's employees.