Chief executive Eli Glickman optimistically predicts that Zim's fortunes will strengthen in the second half of the year.
That is why the Israeli carrier issued guidance on Monday of between $1.8bn and $2.2bn in adjusted Ebitda for 2023.
Glickman's conviction is premised on the belief that freight rates will bottom out, volumes will improve and bunker costs fall.
There are even signs of capacity tightening, with slippage looking set to push back delivery of a number of vessels, including ships destined for Zim.
The New York-listed carrier is expecting delays to deliveries of some of the 10 LNG dual-fuel container ships of 15,000 teu under construction at Samsung Heavy Industries.
Originally nine were scheduled to be delivered this year, but probably only seven will come.
The vessels are integral to the Haifa-based company's goal of upgrading its fleet on the trade from Asia to the east coast of the US.
So talks have been held in South Korea to minimise the impact of slippage. The first vessel, the 15,000-teu LNG-powered Zim Sammy Ofer (built 2023), was delivered in February.
"As we replace vessels, our cost per teu will decline, driving improvement to cost structure towards 2023 and beyond," Glickman said.
"This will allow Zim to operate in a lower freight rate market and weaker market environment — and maintain our objective of positive Ebit."
The newbuildings will cost the same to operate as the 10,000-teu vessels that they will replace, so offer 50% additional potential intake, chief financial officer Xavier Destriau said.
Positive message
On the demand side, the container ship market has suffered from weaker markets as a result of high inventory supplies.
That, too, is tipped to come to an end as inventories run low, according to Destriau: "When demand comes back, the key will be what happens to the capacity."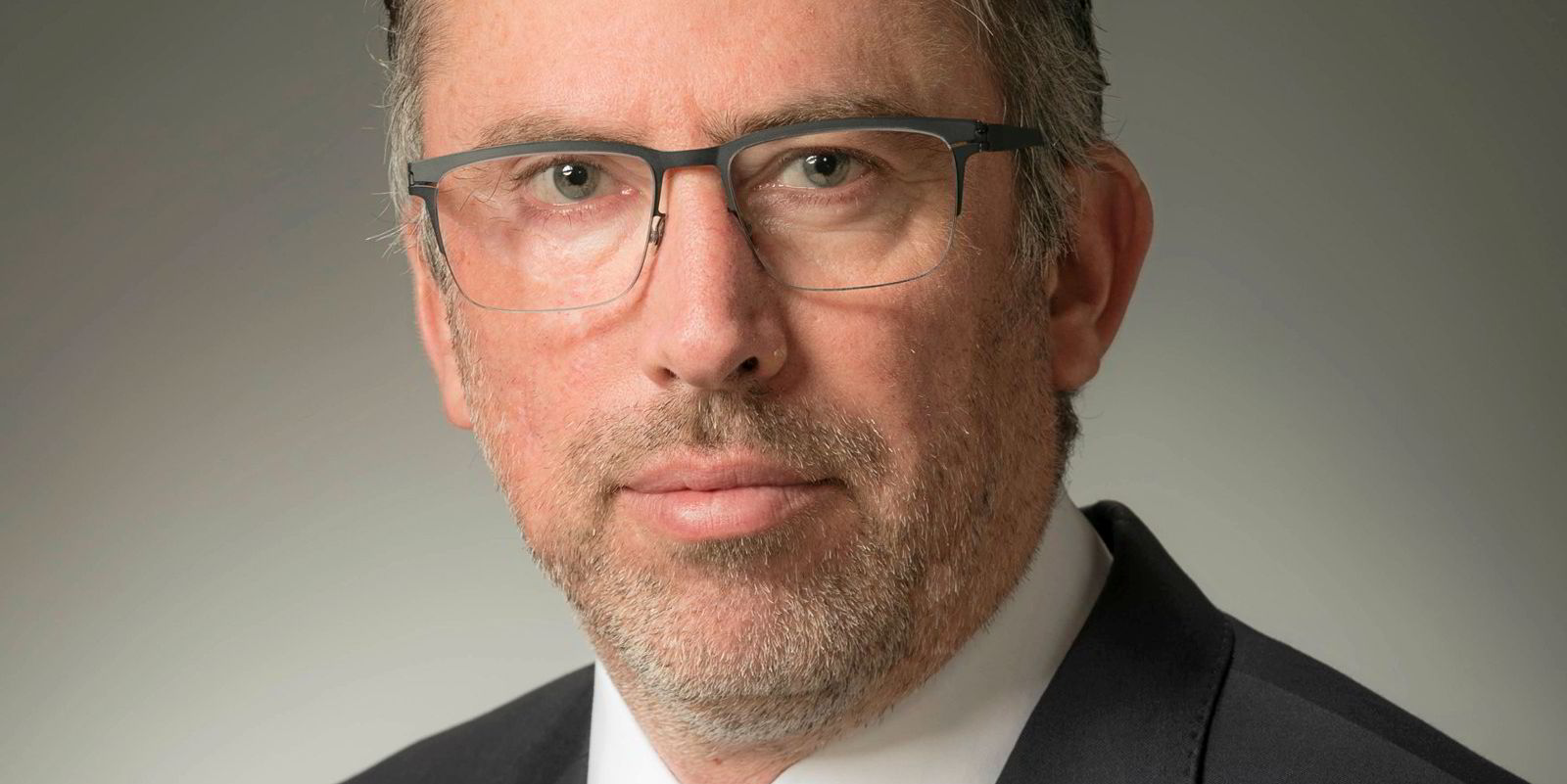 The risk is capacity that has been removed from trade during slack periods will be injected into the trade.
"We don't think that's going to happen, that's why we're more positive on the second half," he said.
Average freight rates took a battering in the fourth quarter and were 42% down on the previous year at $2,122 per teu. But rates are deemed close to bottoming out and look set to improve this year, Destriau believes.
"Furthermore, we expect volumes to grow as we receive our newbuilding capacity, and bunker costs to fall," he said.
Be prepared
Management say they have been preparing for the downturn in the container market during the past two years.
Now it has arrived, the company is adapting to the slower market by modifying services or suspending loss-making ones, including the suspension this month of its direct ZEX service from Asia to the west coast of the US, which had operated with traditional panamaxes.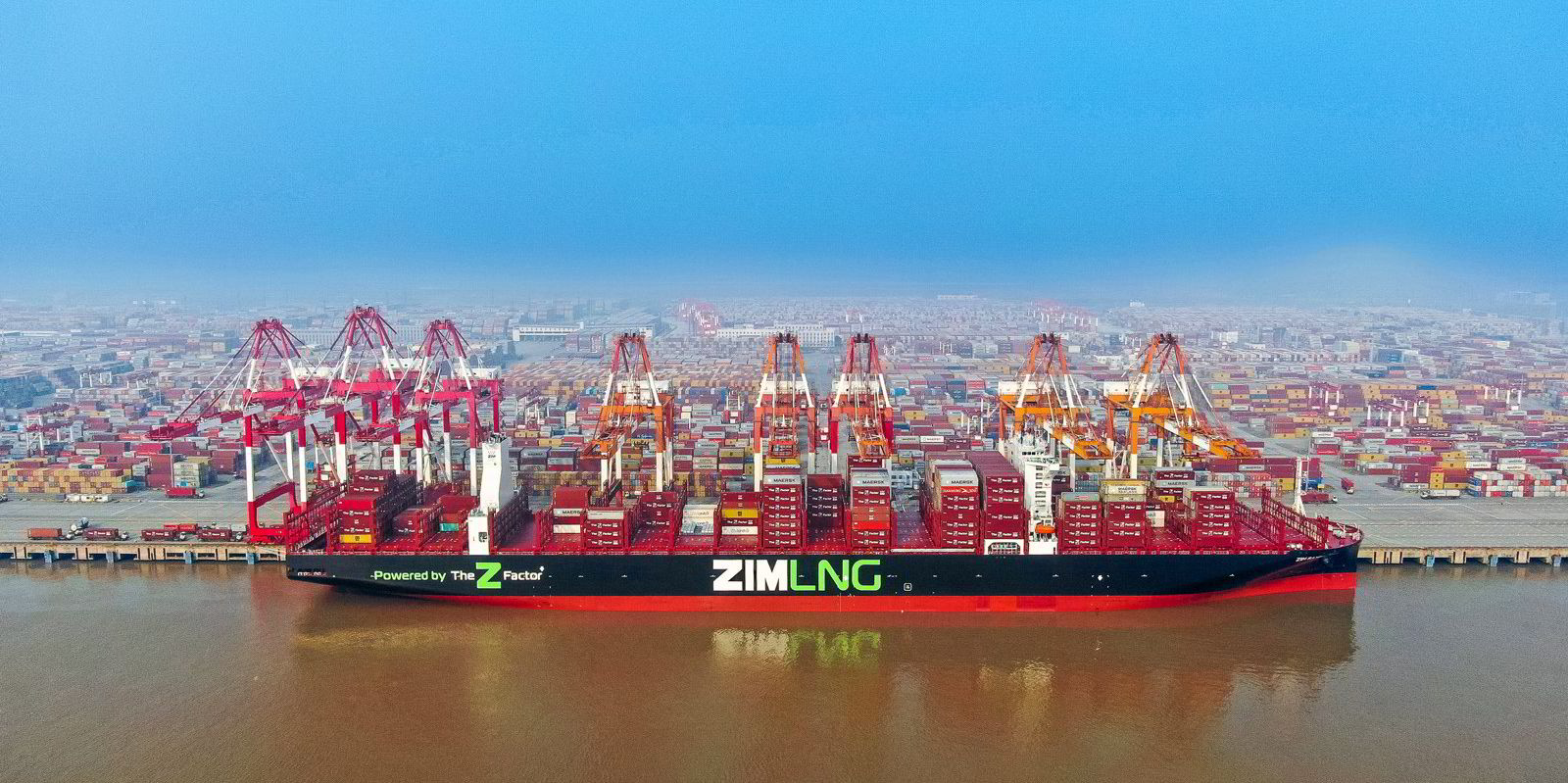 "At today's [freight] rates, there is very little premium on a fast service, and if you cannot get a premium, then you need to get out," Destriau said.
Some of the vessels have been redeployed into the intra-Asia trades.
Others have shifted to a new service from the South American west coast to US east coast.
Charter redeliveries
The cooling of the container market means the company is considering its options for 58 charters that are set to expire this year and next.
Zim has 22 vessels up for charter renewal in 2023, and 36 in 2024.
Charters that expire this year are likely to be let go, but some will be extended for longer periods at lower rates, Destriau said.
He argues that where Zim differs from rival liner operators is the extent of newbuilding capacity it will receive in the next 24 months.
Most of those ships are chartered from tonnage provider Seaspan Corp.
Besides the 10 vessels of 15,000 teu, Zim will charter 15 LNG-dual fuel vessels of 7,800 teu, which are slated for delivery from Yangzijiang Shipbuilding in late 2023 to early 2025.
Those contracts were signed in 2021. That gives Zim a competitive advantage, as doing the same deal today would involve ordering ships for a 30% premium, Destriau estimated.
"Our fleet profile will change much more than the average of the industry in the next 18 months or so," he said.
"Some 70% of capacity we operate today will be replaced by this new capacity coming in."
Zim operates 152 vessels, of which 12 are car carriers. It plans to increase this to 16 car carriers by mid-year.