"Mobilising networks for gender equality" — that's the theme for this year's IMO International Day for Women in Maritime on Thursday.
To recognise the day, TradeWinds has mobilised its own network of female shipping leaders to ask: What is your advice for any woman who is new to the industry and wants to have a long-lasting and fulfilling career in shipping?
Passion, curiosity and tenacity were among some of the common responses from our respondents, who represent a variety of companies active in many different areas of the industry around the world.
There were also reminders for industry newbies: network, network, network — and don't forget to have fun.
For anyone looking for career inspiration today, here is what they said.
Elpi Petraki
President of WISTA International and chartering, operations and business development manager at Enea Management
"To fully embrace all of the opportunities available, stay curious and to not be afraid to challenge the status quo. The industry is changing, but we need to keep nudging it in the right direction to achieve gender equality and more equitable opportunities.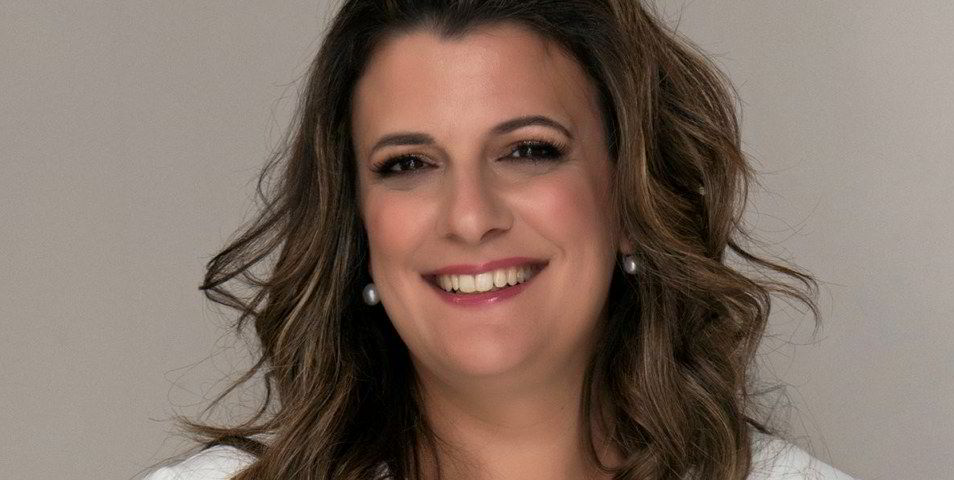 "A career in shipping can be very rewarding; it's an exciting and often fast-paced environment that demands the ability to deal with urgent matters without losing sight of strategic goals. It's also a global business that can take you all over the world.
"While you need to be prepared to work hard, there are a diverse range of roles available which are constantly evolving, so there is something for everyone in shipping. But most importantly — enjoy it."
Dorothea Ioannou
Chief executive, The American Club
"I would advise any woman entering the shipping industry that their first task should be to master their trade to achieve credibility. I would tell them: 'Your voice will still far too often be the only one of its kind in the room. So when you speak up — not if, but when! — be sure that your voice carries in it the certainty that has come from time spent mastering your trade, as well as confidence borne of experience'.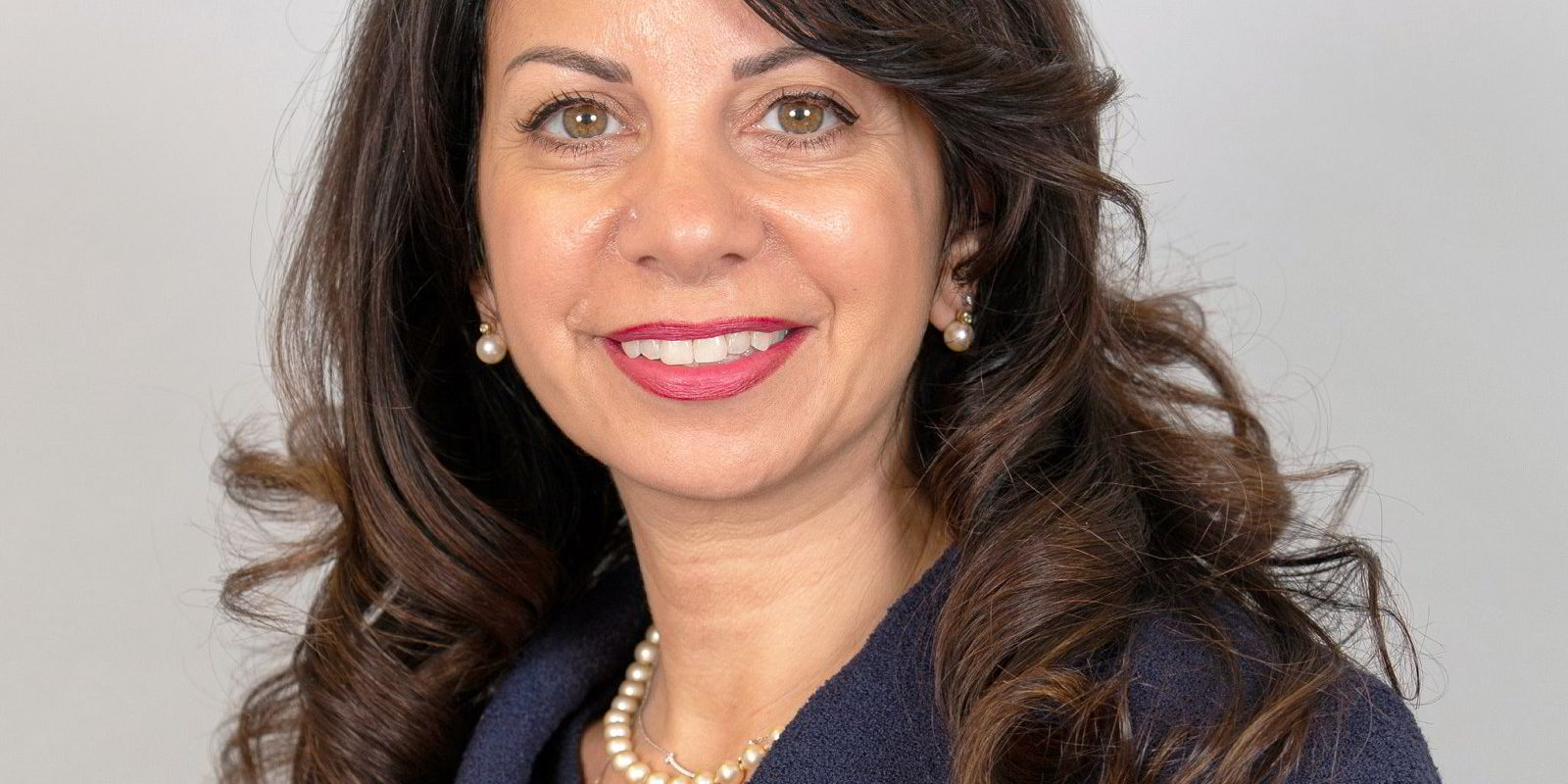 "Learn to share your knowledge and express your opinion, but never stop learning. Value the people you meet along the way, respect those that came before you and always pass along the lessons that you have learned.
"The shipping industry is a practical one: if you reliably add value and become a person that people respect and want to work with, then the path will open for great opportunities."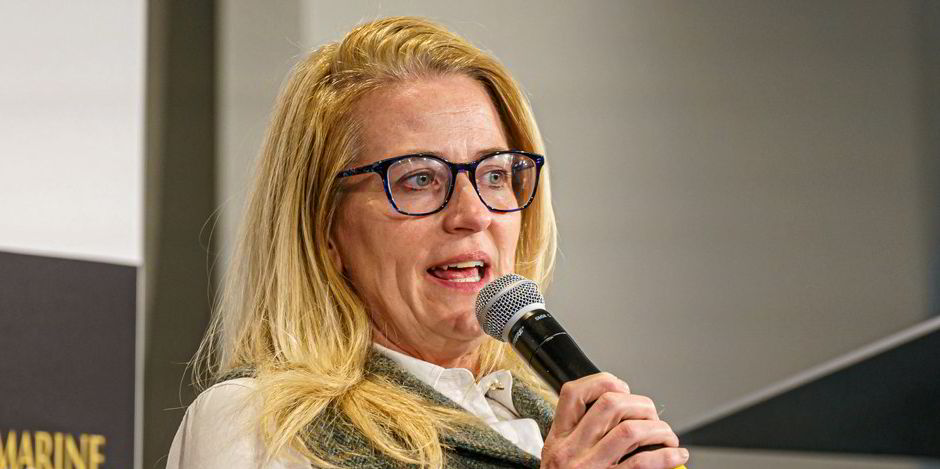 Lois Zabrocky
Chief executive, International Seaways
"There is NO finish line. In the constantly evolving shipping world, constancy of effort and treating 'NO' as the beginning of a conversation, instead of the end, serves us all well."
Clauda Grant
Deputy director-general of the Maritime Authority of Jamaica, chair of the IMO's Sub-Committee on Implementation of IMO Instruments, founding member of Women in Maritime Caribbean (WiMAC)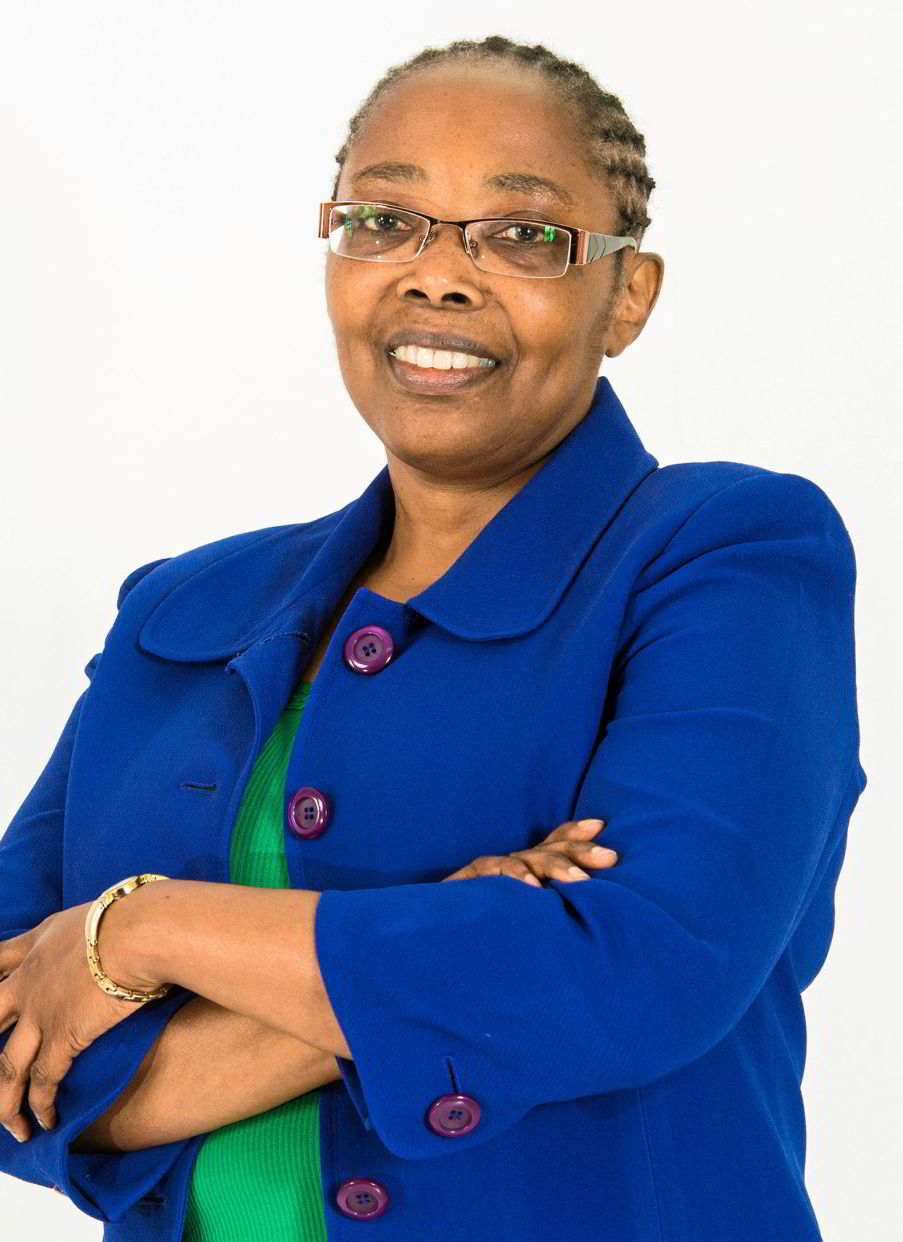 "Welcome to a dynamic, diverse and exciting industry with vast potential for a rewarding career. Your road to success, however, will require determination and grit.
"Shipping is traditional and male-dominated. Depending on the organisation with which you work, gender biases will be evident — conscious or unconscious. This will pose challenges for you, but do not allow it to daunt you, nor deter you.
"Remain persistent. Educate yourself about the various aspects of the industry. Acquire the skills and competencies necessary to perform at the top of your game. Seek guidance from somebody who will positively influence your personal and professional growth.
"Your expertise, professionalism and resolve will be central to gaining the respect of colleagues and climbing higher as you pursue that fulfilling career in shipping."
Pia Meling
Managing director, Grieg Green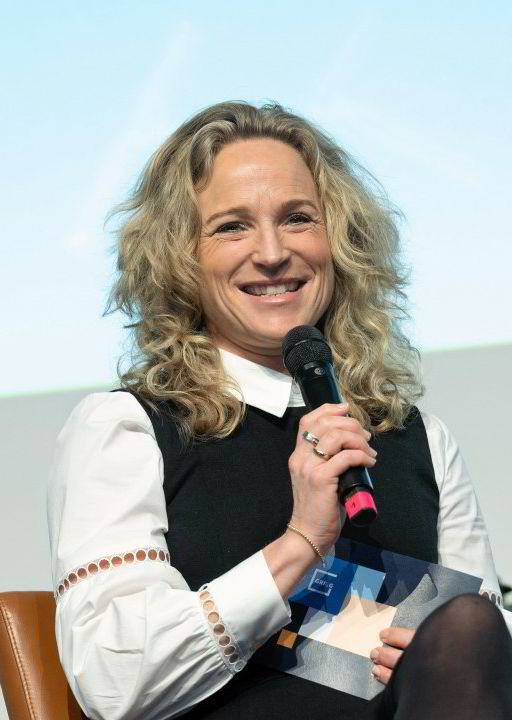 "Evaluate your boss before accepting a job offer: is this someone who will help you grow and succeed? Can you be yourself at work? Get close to where the money is made, work with customers, contracts, core operations. Don't get stuck in invisible back-office roles.
"Focus on finding your purpose and self-motivation. Speak your mind in meetings, ask questions, trust your own judgement and ideas. Build your network in the industry and get external exposure. Say YES to challenges and opportunities to learn something new; go outside your comfort zone.
"Choose your life partner wisely so you have the needed support at home to succeed at work."
Louise Nevill
Chief executive for marine and cargo UK, Marsh Specialty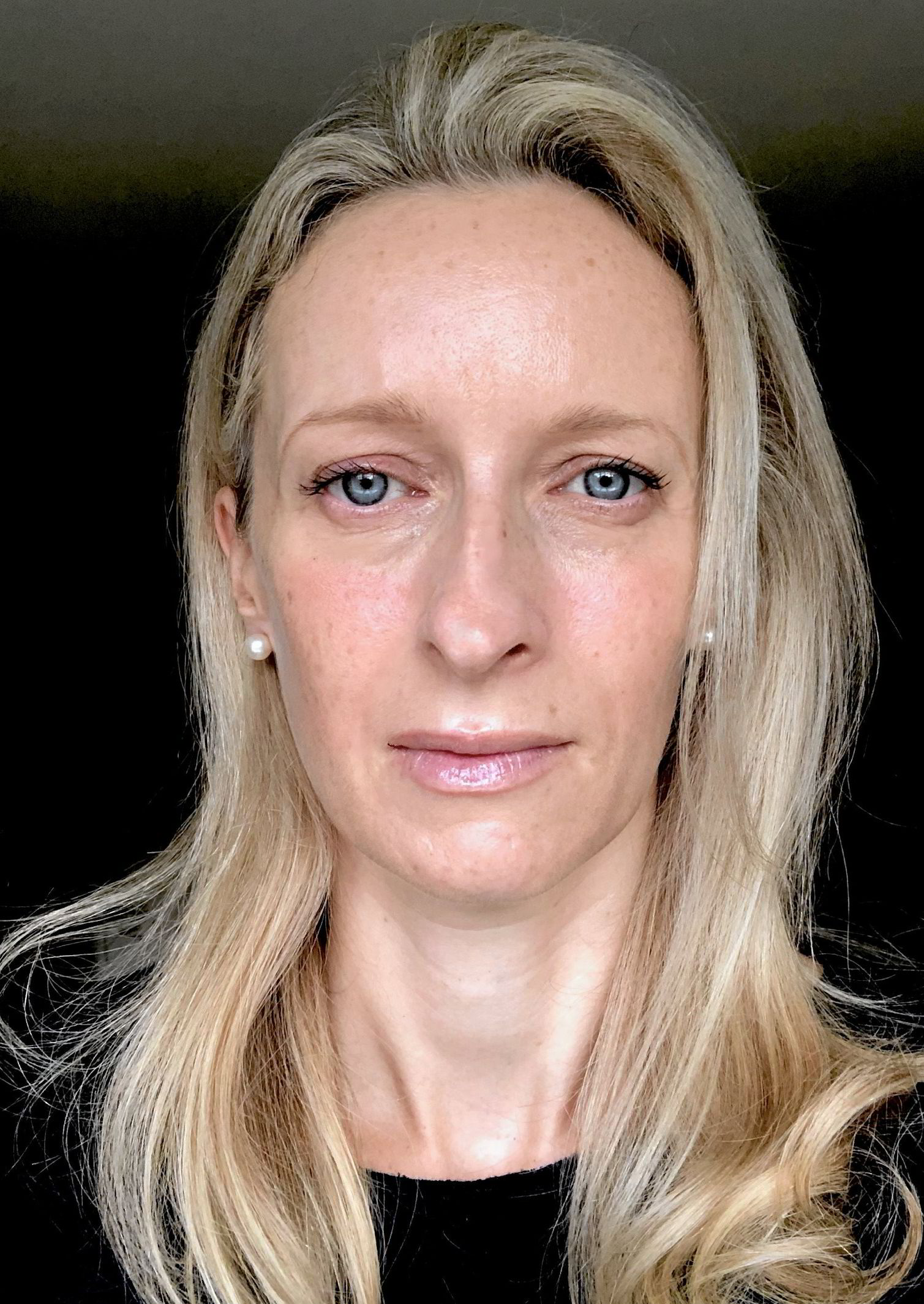 "My advice for anyone new to the shipping industry is that those who are currently more successful than you only possess one key attribute that you do not have yet, which is experience. If you are dedicated, work hard and view challenges as opportunities to learn and grow.
"If you always treat people as you would wish to be treated yourself and challenge yourself every day to learn something new or push yourself out of your comfort zone, you too will gain the experience that contributes to further success and a fulfilling career in our unique industry."
Eman Abdalla
Global operations director, Cargill Ocean Transportation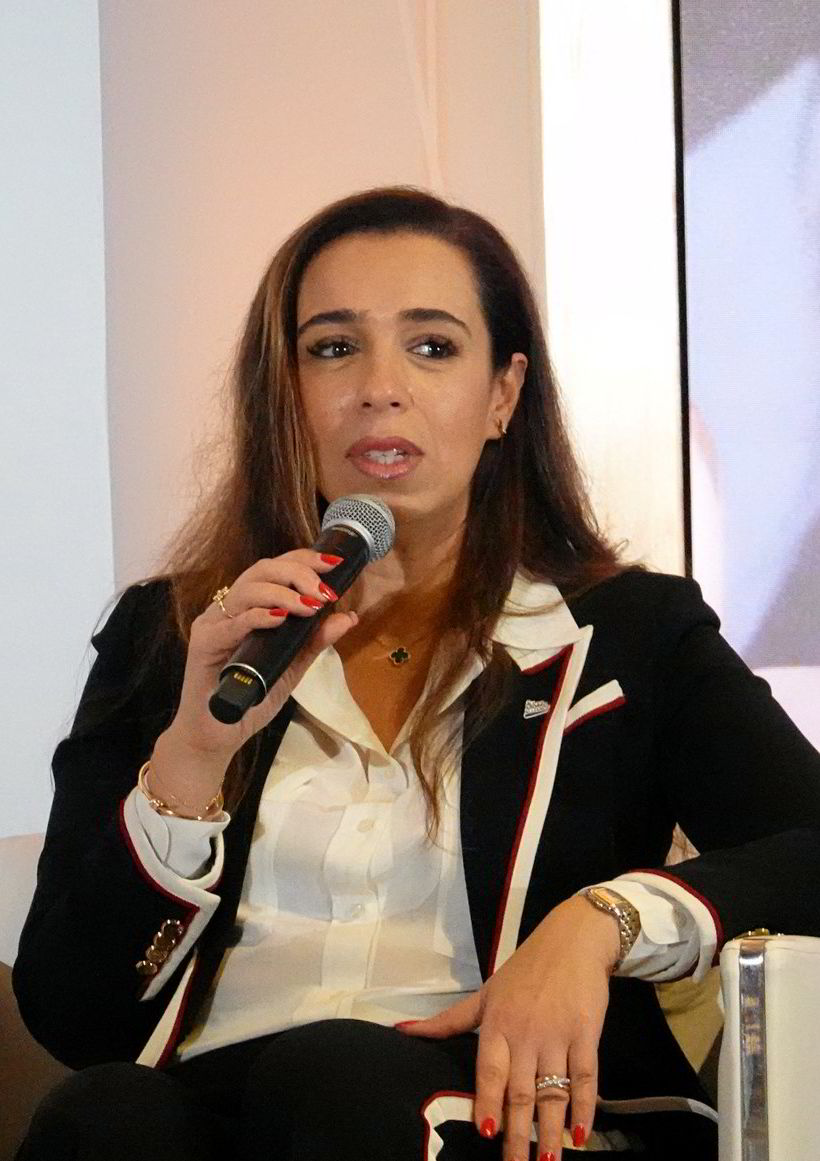 "Yesterday is not ours to recover, but tomorrow is yours to win or lose. Own it, work for it and most importantly believe it because, yes, manifestation is real. I am amongst many who can attest that as an industry we have come a long way yet still have a long way to go.
"Having said that, there hasn't been a more exciting time to come onboard because the maritime industry is undergoing a full transformation fuelled by a triple-D tsunami: decarbonisation, digital and a genuine call for DEI! [Diversity, equity and inclusion].
"Let curiosity be your first name and resilience be your second. Embrace your femininity with pride yet show the world your enduring strength wrapped in authenticity, endless compassion and empathy.
"They say the world is your oyster. I say whether you chose to work offshore or onshore, the deep yet very rich oceans are yours!"
Sofia Furstenberg Stott
Partner, Furstenberg Maritime Advisory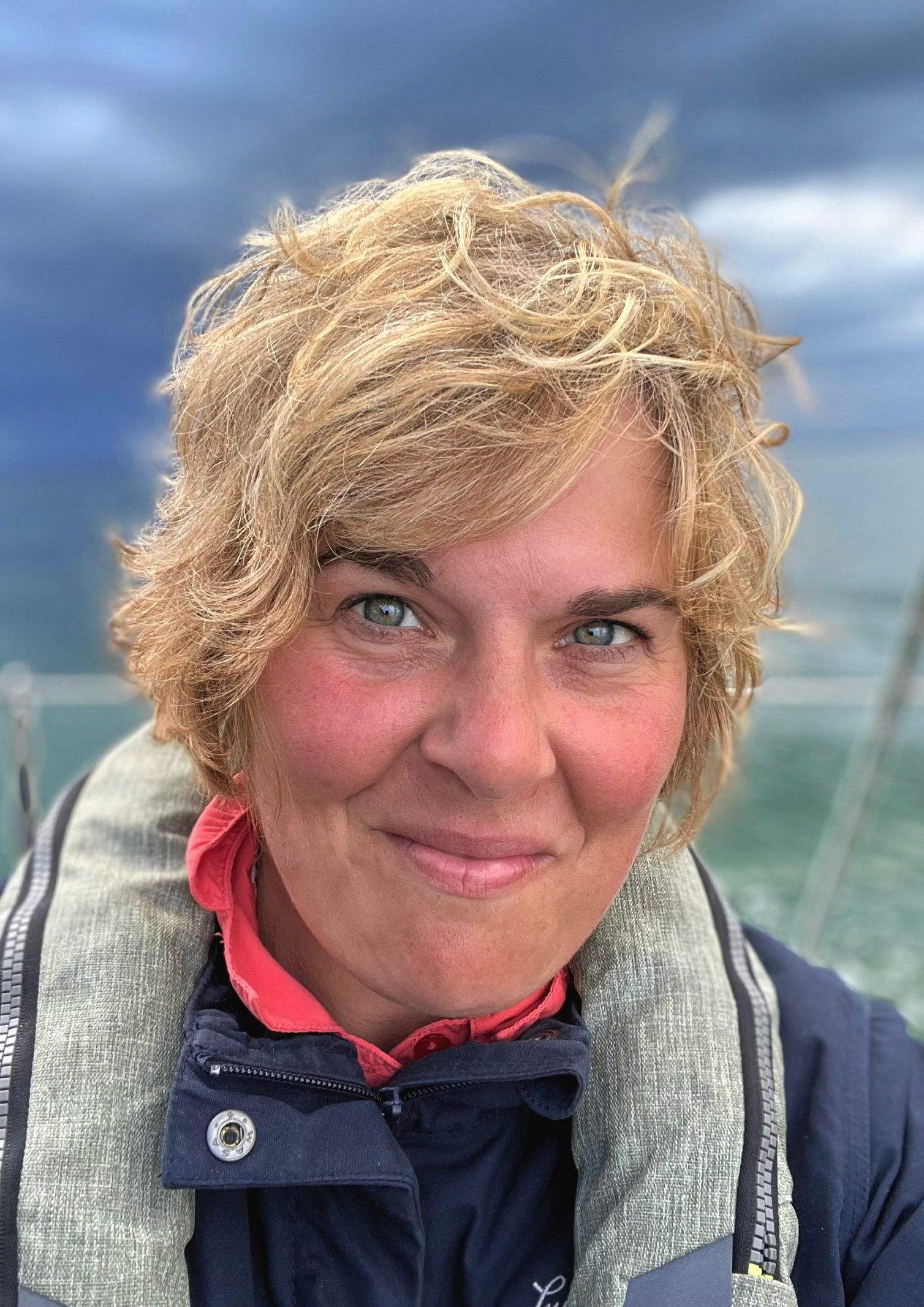 "My best advice is to find your passion and run with it!
"Shipping connects the dots between just about everything. If 90% of everything has once been on a ship, how about we flip that a bit and say that 90% of everything has something to do with shipping?
"Whether you are curious to have a career at sea, excited about digital solutions, or dedicated to turn shipping truly sustainable, there is a great diversity of opportunities out there.
"Find out what makes your heart tick and never stop exploring. Remember, we are here to support you on the way."
Emily Koo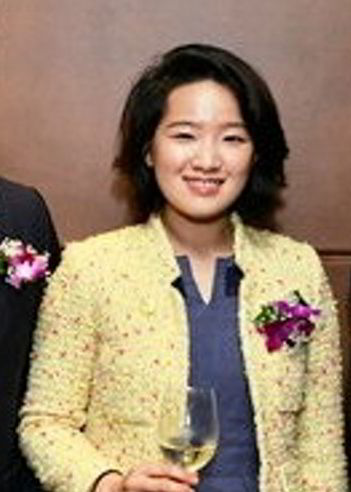 Group chief investment officer, TCC Group
"Be humble but don't be afraid to be yourself.
"Shipping is a tight-knit community with a lot of personality, so get out and meet people.
"You are always better off having more friends that you can call up for advice or to bounce ideas off!"
Maren Schroeder
Managing director, Stolt Tankers
"I feel that these days shipping is much more open and welcoming to women than when I joined the industry. And not just to women, I feel that shipping is becoming more diverse in general. I believe that whatever your background, as long as you work hard and are passionate about what you do there are a lot of open doors.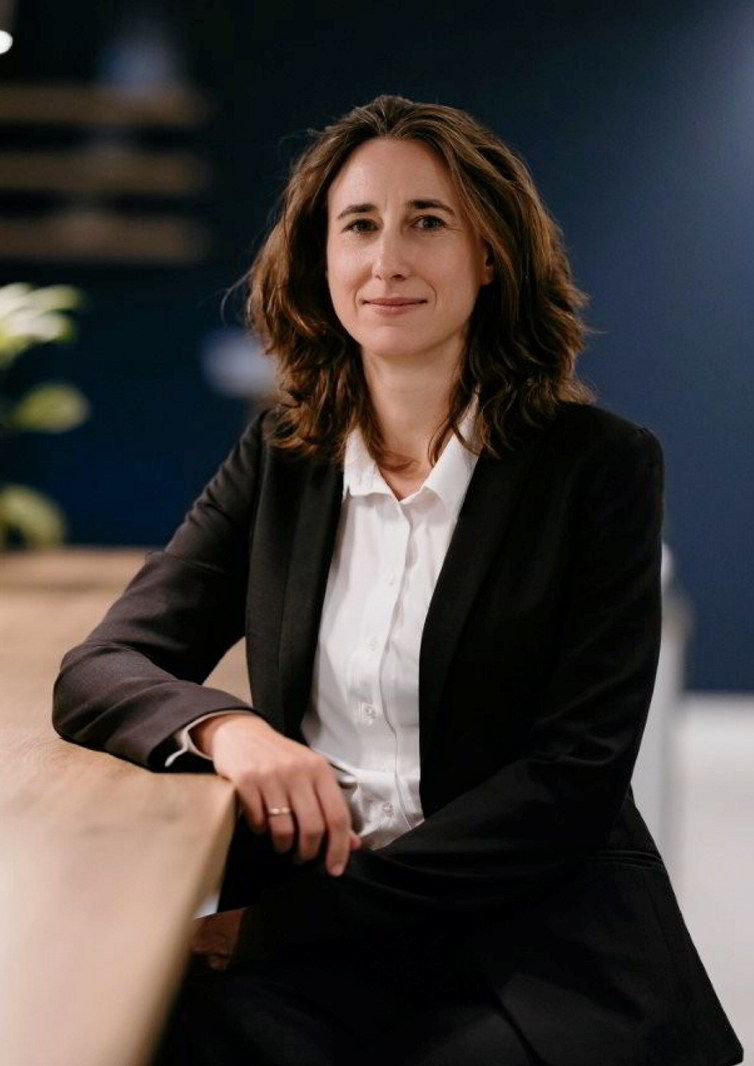 "However, there's still a long way for us to go. Shipping is very heterogeneous. Each industry segment and company has its own individual culture, so it's difficult to say what the answer is to make everywhere more inclusive. Some countries and companies are more advanced than others, while sadly others seem to be going backwards when it comes to equal rights for all. I would advise people joining our industry to find a company that actively promotes equal opportunities.
"The same goes for choosing your partner (if you want or have one). Make sure they truly believe in gender equality and will do their share of the housework and childcare, should you want to have kids."
Anna Erlandsen
Vice president of underwriting, Skuld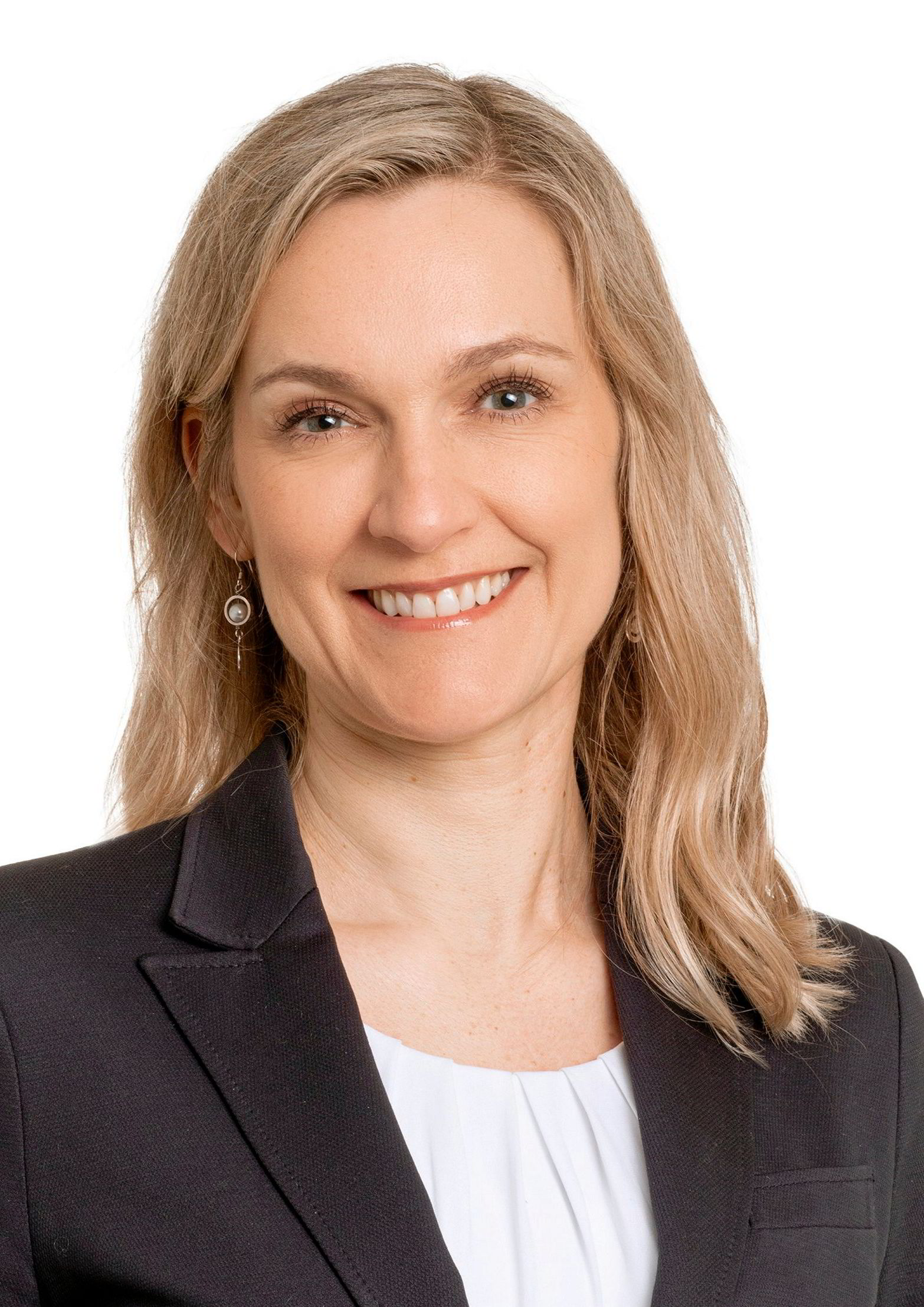 "Look for a job that matches your strengths: then you will thrive and interesting opportunities will come your way.
"Define your personal values early in your career and live by them consistently. Align your career choices with your values, not the other way around. This will ensure that you stay motivated, find meaning in your work and avoid burnout.
"What ultimately matters are people. Make people your focus and highest priority. Always ask yourself: how can I play a part in helping someone thrive and reach their goals?
"Know who you are and what you bring to the table; don't be afraid to voice your opinions even if you are in a new setting or junior in a team.
"My motto is: there is always more potential to unlock."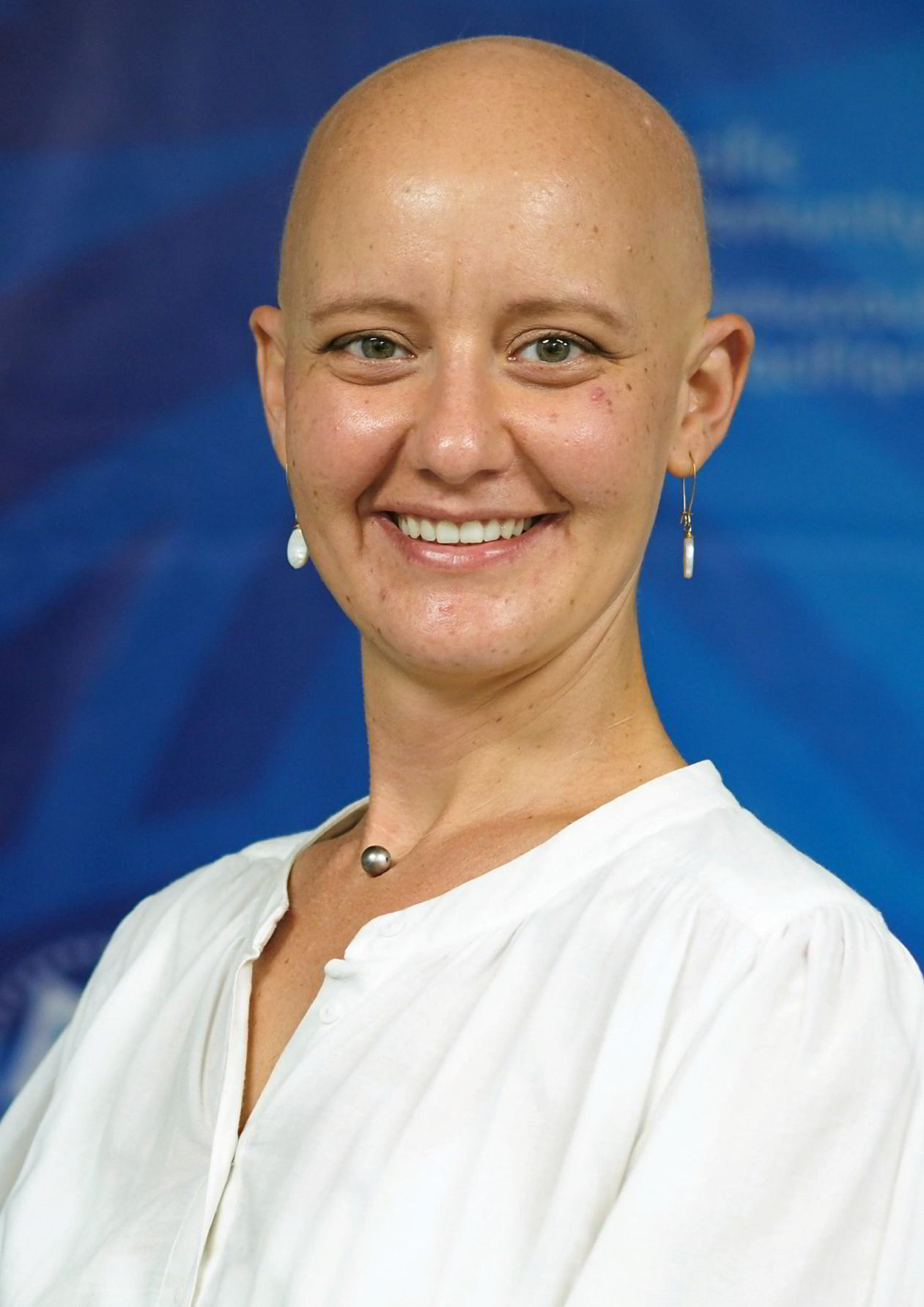 Francesca Pradelli
Development manager, International Foundation for Aids to Navigation
"First and foremost: having the passion! Shipping — and the maritime sector at large — is a truly fascinating world, a niche industry that could be tackled from many angles.
"From serving on ships sailing around the world, to working in international policy-making institutions or engaging in the private sector, the shipping sector is full of opportunities for those women seeking to build a rewarding career.
"Second, I'd suggest getting in touch with other women already working in the sector or become part of already established networks, to create connections, share support and get abreast of opportunities."
Cristina Aleixendri
Co-founder & COO, Bound4Blue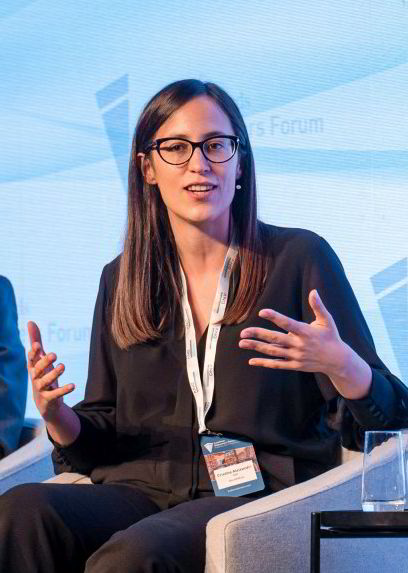 "Shipping offers diverse opportunities for new female generations coming from different backgrounds. Look at me — an aerospace engineer that decided to move from doing cool things like launching space shuttles to space to joining one of the oldest and less techie industries in the world.
"It is precisely that what makes the maritime sector so sexy: in an industry that never sleeps and that makes the world go around, you can bring your knowledge to solve relevant problems with innovation and doing good for the planet.
"Speak up to what you believe is correct, stay true to your values, and don't forget to be yourself. Remember that challenging the status quo is fine. As in all sectors, there will always be people that won't like what you're trying to achieve or what you say, just keep going and surround yourself with those professionals that will for sure lift you up."
Lindsey Keeble
Managing partner, Watson Farley & Williams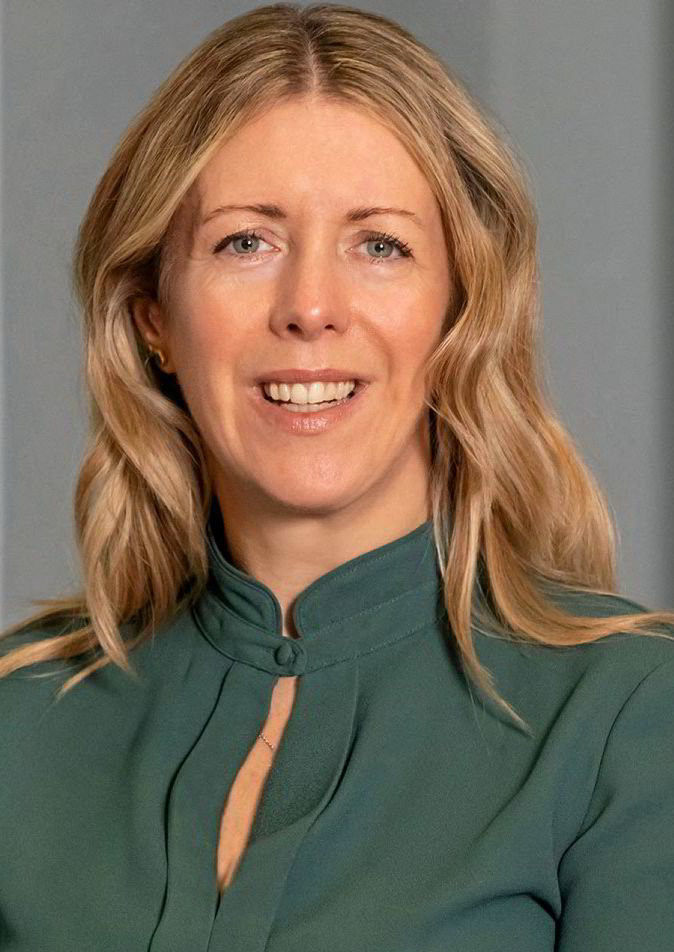 "Shipping is an international industry which offers opportunities to travel and meet people from around the world with a huge variety of skill sets. ESG is a big focus in shipping so, if you are passionate about this, you can be involved in implementing change in an industry which is central to global trade.
"I have experienced the sector as one where you can succeed based on your skills and hard work and be part of a diverse workforce. We have also seen a new generation of women come to the fore recently, which I think is absolutely fantastic.
So don't be afraid or deterred, go for it. There's definitely a place in shipping for you if you want one. My advice is quite simple: embrace what the industry has to offer!"
Charis Plakantonaki
Chief strategy officer, Star Bulk Carriers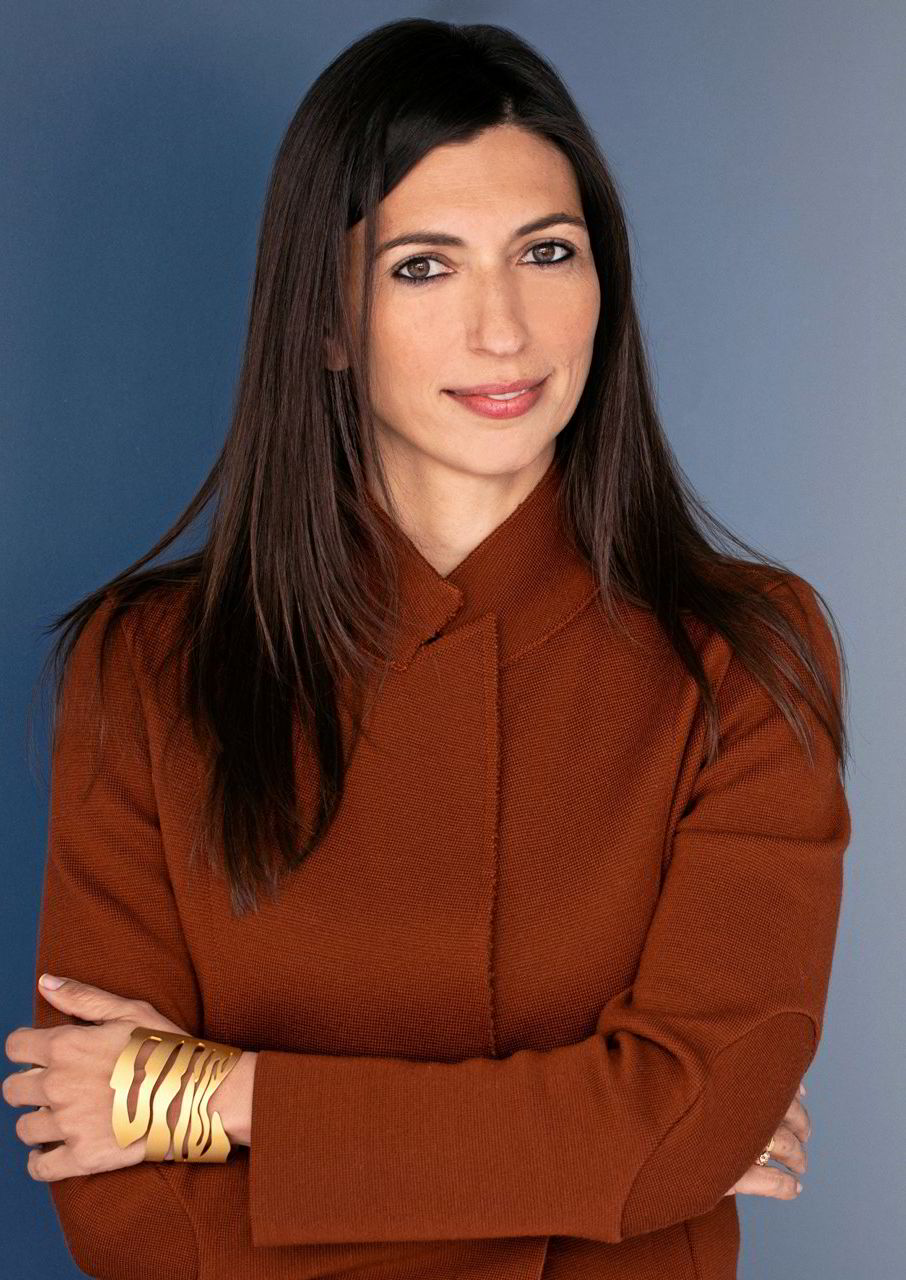 "Shipping is a global and dynamic industry with exciting career paths. With the vessels operating 24/7, joining the sector is more of a life choice than simply a job decision. To make an impact, it takes commitment, competence, expertise, teamwork. There are always windows out there to learn, grow, and be rewarded. Trust your gut, grasp opportunities and claim your space. Balancing personal life can be a challenge. Stay focused, prioritise, set boundaries and delegate.
"Shipping is an indispensable part of the world economy. Take pride in contributing to its developments. Very important: do not forget to enjoy the travelling, networking and fun parties from time to time!"
Claudia Paschkewitz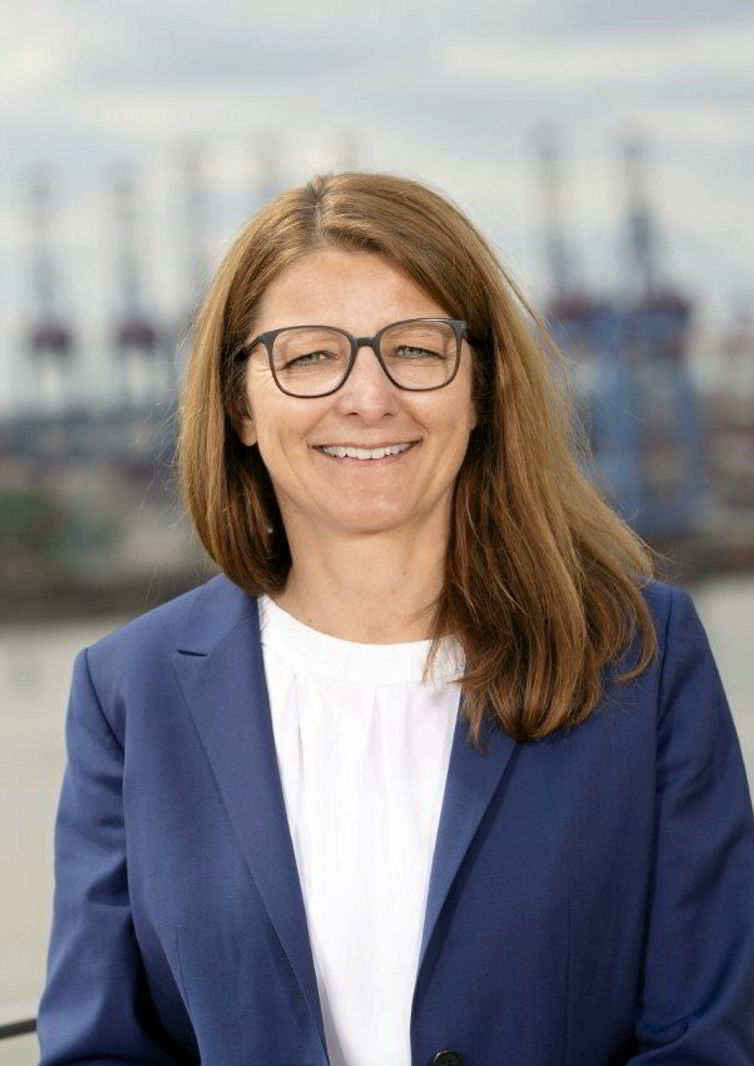 Group director for diversity & inclusion, Columbia Shipmanagement
"Interest and enthusiasm for the shipping industry is an important requirement for a long-term, fulfilling career in the maritime industry. A willingness to learn helps to stay abreast of industry trends and developments and to gain competence.
"Build your network through, for example, colleagues, events, organisations. Don't be afraid to ask, listen carefully. Mentors can help you with your further personal and career development.
"Values like respect, loyalty and accountability are essential and open doors for you. Embrace the diversity that shipping offers. Get involved with passion in exciting topics like sustainability. Sometimes the road seems long and arduous. Then don't give up but continue to pursue your path with commitment.
"Accept challenges, dare to do something. Above all, enjoy what you do!"
Cathrin Prikker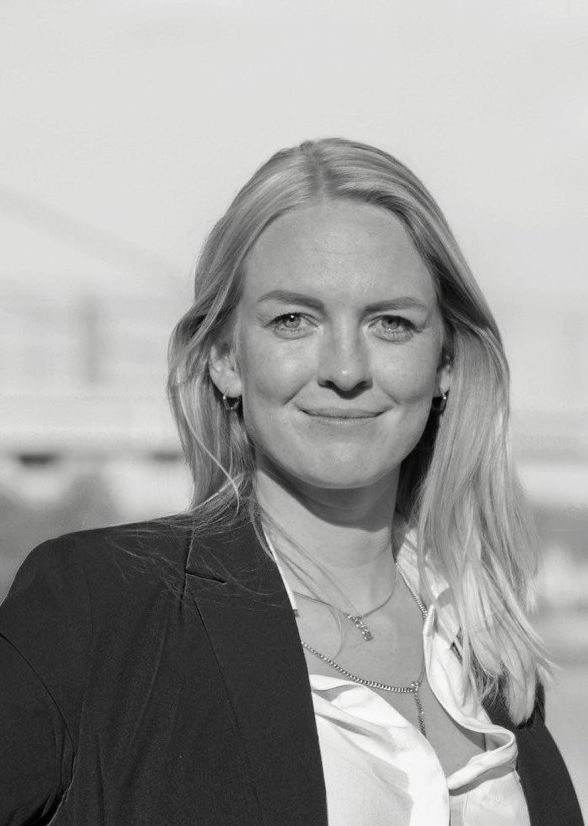 Director of business development and sales, Top Glory Marine
"I am firmly convinced that one of the most important components for a long-term and fulfilling career in the maritime industry — as well as in any other industry — is passion.
"As the shipping industry is constantly changing and developing, open-mindedness is an elementary quality — being open to innovation and new ideas — because this is the only way professionals and also other parts of this industry are able to constantly develop.
"Networking is a great opportunity that adds incredible value as the constant exchange — especially among women in the maritime industry — through networks such as WISTA offers the opportunity to exchange best practices."
Heidi Heseltine
Chief executive of Halcyon Recruitment and founder of the Diversity Study Group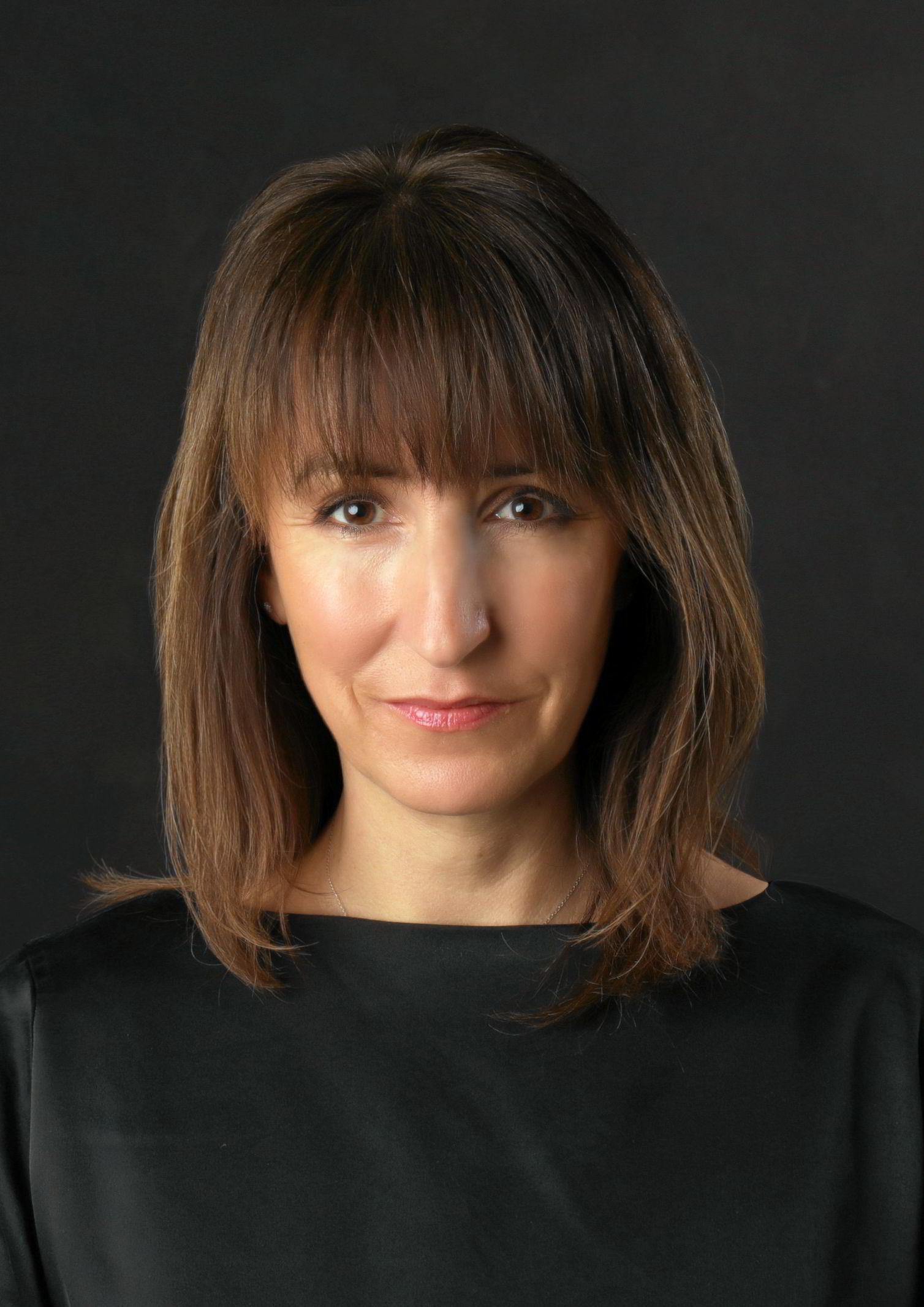 "With over 30 years' experience in maritime, I would advise women to invest in learning about the depth and breadth of this fascinating industry. It's important to be aware of the incredibly diverse career opportunities available.
"It's also crucial to regularly take stock of your career and how you want to develop it. Identifying the organisations, people and role models who can support you and inspire you to achieve your goals is key.
"Finally, maritime is relationship-driven, so building a supportive network is crucial to success. On International Women in Maritime Day, I encourage all women to pursue their goals, make new connections and seize every opportunity."
Elina Souli
Deputy head of office and associate director, Britannia P&I Greece
"Shipping has traditionally been a male-dominated industry but over recent years a lot of hardworking and truly dedicated women have managed to transform stereotypes and thrive in the maritime industry.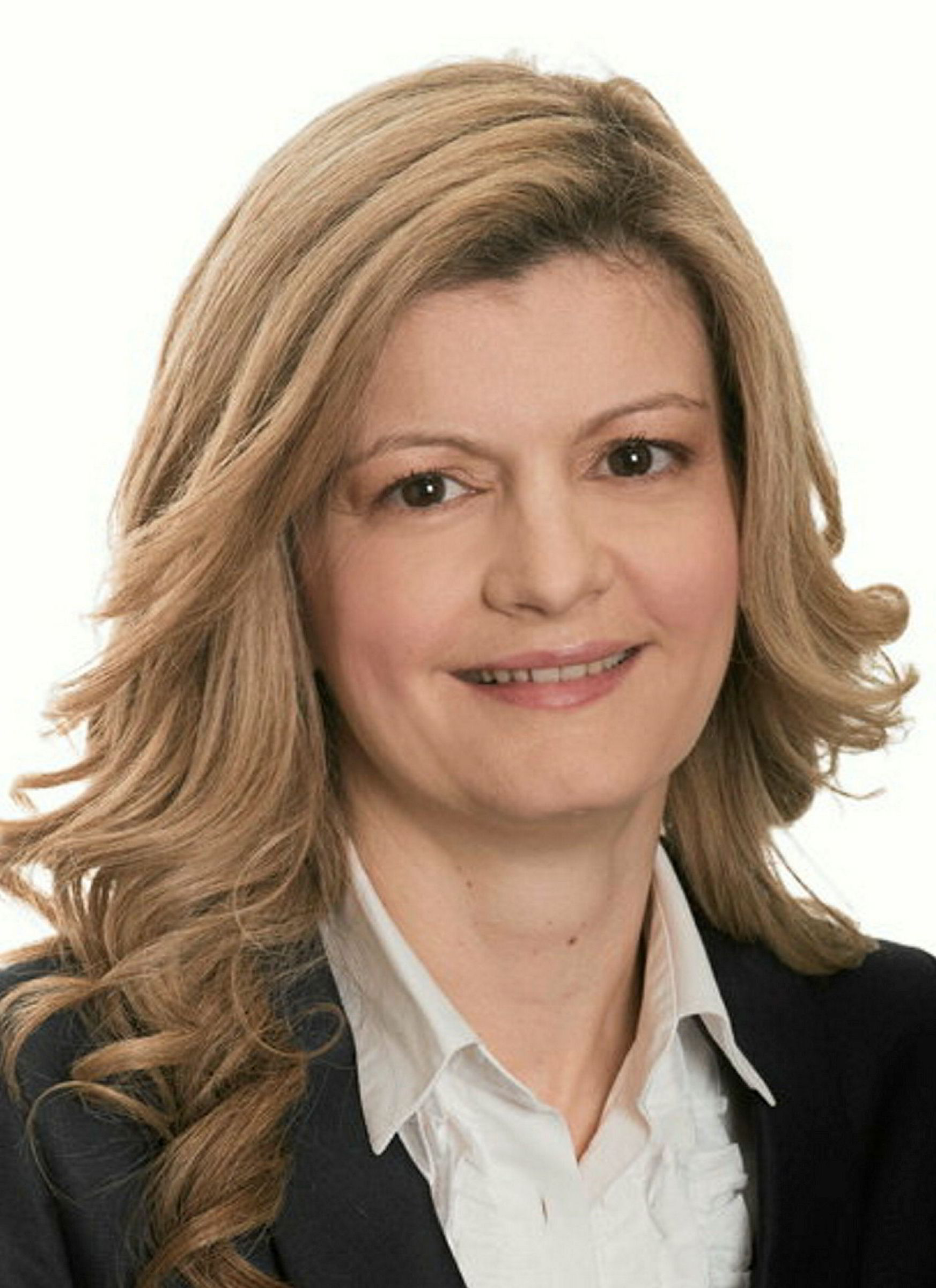 "Women should be aware that there are a wide range of career options available across the shipping sector, both on board and ashore, and they should aim to obtain technical as well as soft skills within their area of expertise.
"To pursue a career in the shipping sector, women need to remain focused on their goals without being discouraged by any gender biases and demonstrate perseverance and empathy as members of solution-oriented teams.
"Furthermore, by showing a willingness to adapt to a highly demanding working environment they will be able to deal successfully with the everyday challenges of working in the shipping industry and collaborate effectively with their male peers while gaining recognition for all their efforts and hard work."