Shipping will undergo a reality check this year and is likely to shift its focus to finding pragmatic solutions to cut vessel emissions, according to a decarbonisation-focused shipping lawyer.
One of the most straightforward ways to decarbonise shipping will be to end the practice of "Sail fast then wait", according to Haris Zografakis.
His firm Stephenson Harwood is coordinating the cross-industry Blue Visby project, which is developing a system to do just that.
"My observation would be that 2021 was a year of optimism — [the COP26 meeting in] Glasgow; expectations about the IMO, expectations about progress with new fuels. There was a lot of positivity in 2021," Zografakis told TradeWinds.
But he said he perceived a pessimistic feeling at the end of 2022 — or maybe it was just the sense that reality had begun to bite. He said he sees 2023 as "the year of reckoning".
"What do we do now? Realistically, I think people accept today that there will be no magic solutions. There will be no magic IMO regulations, there will be no magic new fuels on the horizon," he said.
"You may have an ammonia engine trialled in '23, but not a ship. We are still hoping to get 5% of the world's fleet by 2030 burning zero-carbon fuels, but it's touch-and-go. We may not get it."
"Sail fast then wait" — sailing at speed, only to wait at anchorage outside ports — could end tomorrow, in theory.
Owners could sail more slowly to save costs and emissions, but do not do so because their vessels would suffer commercial disadvantages.
The Blue Visby project aims to tackle these split incentives by sharing the benefits of slowing down vessels among owners, charterers and cargo interests using a sharing mechanism based on the legal concept of general average.
"We have this reckoning, but we also have an increasing appreciation, on the positive side, that this decade matters and we need to concentrate massively on carbon efficiency, fuel efficiency," Zografakis said.
"Fuel efficiency means either retrofits or Blue Visby."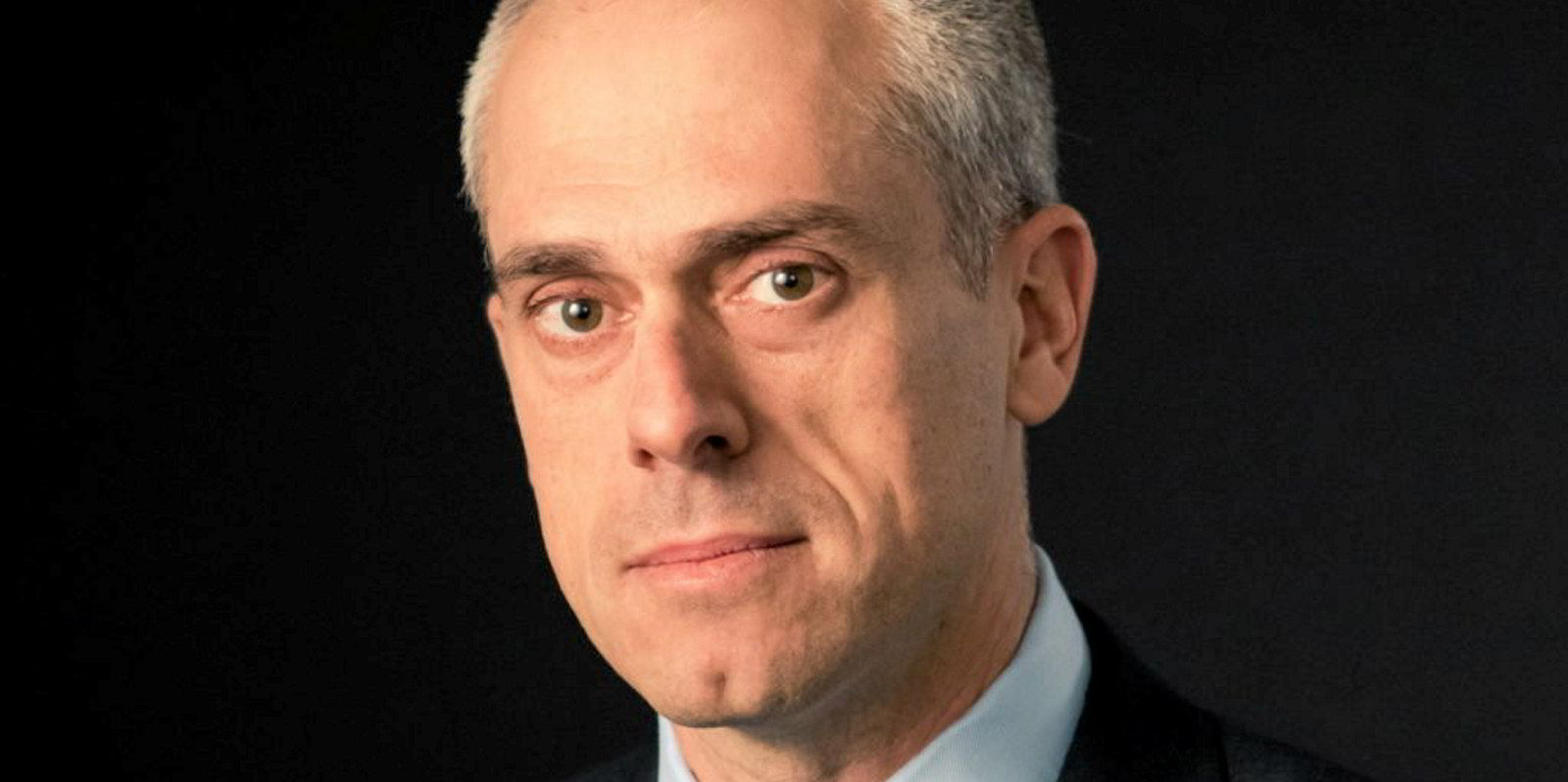 Both comprise "easy wins" for making vessels more efficient, but the latter is a systemic solution that looks beyond individual ships, he added.
The Baltic Exchange has joined Blue Visby, which will give the scheme added relevance and real-world workability for commercial shipping.
"In normal general average, you share actual expenditure used to save the ship and the proportions that owners, charterers and cargo interests participate in are based on the actual values of the ship and the actual value of the cargo — so general average works on actual values," Zografakis explained.
"Blue Visby's equivalent Blue [general average] does not work on actual values. We do not ask the participants to give us financial information about the financials of the contracts. We respect confidentiality."
With the Baltic Exchange on board as a member, the cost of prolonging the ocean voyage by slowing vessels before they reach port can be shared between parties using average freight rates compiled by the Baltic.
Fuel savings can also be calculated using the Baltic's fuel price data.
WHAT IS THE BLUE VISBY PROJECT?
Blue Visby is a cross-industry project that aims to cut shipping emissions by developing a platform that helps vessels reach berths promptly, rather than sailing at speed only to queue outside ports.
Unlike just-in-time projects and voyage optimisation providers, Blue Visby focuses on optimising the ocean passage of a group of ships sailing to the same destination, viewed as a "system".
Blue Visby is underpinned by a contractual framework based on general average, which aims to tackle the "split incentives" among stakeholders in a voyage, which means vessels can remain commercially competitive.
The platform claims the solution can reduce voyage emissions by 15% on average. If it were applied globally, Blue Visby could reduce the carbon footprint of the shipping fleet by more than 60m tonnes per year — more than the total annual emissions of Norway.
The first pilot project began last July and modelled a "digital twin" for capesize bulk carriers undertaking voyages between Australia and China. Since then, the software and systems have been expanded into model voyages for VLCCs, product tankers and other shipping segments.
Stephenson Harwood and Helsinki maritime tech firm Napa are coordinating the consortium of companies participating in the project.
"We don't appeal to people's goodwill and people's desire to help the planet. We say we have built a system where you share benefits. If you play nicely, you get a share," Zografakis said.
But the true sticking point in solving the puzzle of "Sail fast then wait" lies with vessel queues at ports.
"We're not optimising the berthing of ships. We accept that this is for the ports to do, not for shipping," said Zografakis, who is also legal advisor to the Sea Cargo Charter project.
Blue Visby is exploring how the scope of its work can be integrated with berth planning initiatives with the help of its member Port Exchange, a spin-off optimisation tool developed originally by the Port of Rotterdam.
Other new members include shipowners Torm, Teekay, Marubeni and Diana Shipping; Synergy Shipmanagement and class societies Bureau Veritas and Class NK.
Zografakis said that it has been easy to bring new members into the project, despite being a research and development-focused venture that does not market itself actively.
"The entities — owners, charterers, traders — that understand the challenge are very easy to talk to," he said.
"We are not trying to sign people up who are ambivalent; we only want to speak to people who understand that 'Sail fast then wait' must die. Because you will never finish if you need to satisfy the sceptics."