When Greece's Diana Shipping pounced on nine secondhand ultramaxes owned by low-profile Sea Trade Holdings of Connecticut for $330m last August, the reaction was mixed.
Analysts and other market experts delivered a quick verdict: great deal for Sea Trade in selling for a substantial premium to market valuation; puzzling one for Diana in "overpaying" for the tonnage.
Now one of two key Sea Trade principals — former Navios Maritime chief executive Anthony Whitworth — is giving his viewpoint on the deal. It's not to claim bragging rights, as he takes pains to defend the Diana position to boot.
The 70-year-old shares his thoughts on that transaction and nearly 50 years in shipping in a book, The Saltwater Highway, scheduled to be published on 26 September. He shared excerpts with TradeWinds ahead of the release.
Whitworth's launch of Sea Trade in 2012 with long-time colleague and business partner Robert Shaw was just the latest of his many acts in the industry. These included his lead of a management buyout of Navios from Canada's Fednav in 1998, and then the sale of Navios to Angeliki Frangou's International Shipping Enterprises in 2005.
Time to sell
Whitworth and Shaw formed Sea Trade in partnership with Anastassis David of the Greek Leventis-David family and George and Zenon Mouskas of Cyprus-based Olympia Ocean Carriers.
They settled on a newbuilding order at two Japanese shipyards for nine 60,000-dwt "eco" ultramaxes, which were delivered between 2015 and 2018. It marked a return to shipowning for Whitworth after selling off Navios to Frangou.
Dry bulk markets did not quite cooperate the way the partners had hoped as the bulkers were being delivered. Charter hire from 2015 to late 2020 was basically good enough to cover costs, but not much more, with ultramax rates averaging $9,450 per day over the period.
But a market recovery started at the end of Covid-19-stricken 2020: by January 2022, a five-year-old ultramax that had been worth $18m in early 2016 was valued at $32m. The partners decided it was time to sell, and retained New York investment bank Evercore to run a tender.
Fifteen companies signed non-disclosure documents, but Diana soon emerged from the pack.
"[Diana] seemed to be the most motivated to get a deal done," Whitworth wrote.
"Two-thirds of the purchase price was cash, and the balance common stock, and it was the percentage relationship between these two elements that proved to be the most difficult aspect of the negotiation.
"We preferred an all-cash transaction, but the cash bidders were offering levels about 10% below the net asset value [NAV] of our fleet … whereas Diana was paying us a price 10% above our NAV."
Diana got bad reviews on two fronts: the raw price paid; and the fact it used stock at a price well below its own NAV.
Here, Whitworth defends the Greek owner. In the lean years before the deal, Diana had bought back stock at $3.25 per share, then issued it at $5.95 in the Sea Trade deal. Diana got Japanese-built ships about half the age of its existing fleet and gained entry to the midsize market — all significant, Whitworth wrote.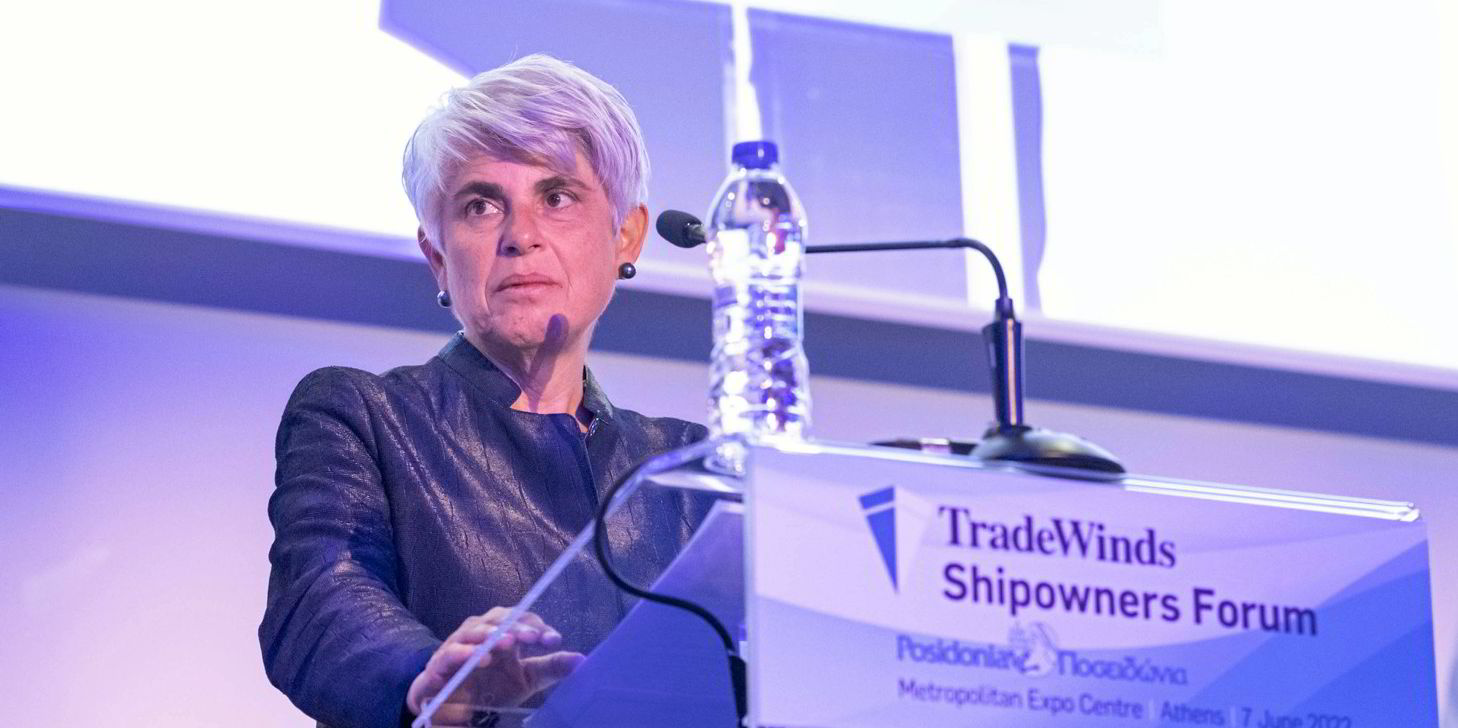 "The parties to the transaction have come away satisfied that they have concluded the right deal for the right strategic reasons. That is simply good business," he said.
Whitworth told TradeWinds that the inspiration for his writing project came during the dark days of 2020 when the family was riding out Covid-19 at their farm property in Quebec. Whitworth is a Canadian citizen and permanent US resident based in Connecticut.
People started calling me and said, 'Tony, what the hell is going on in shipping?'

— Anthony Whitworth
Originally, the thought was a memoir written for his children, but he gradually realised there might be broader interest.
"One thing that pushed me beyond just writing something for the kids was that in 2020 and 2021 people started calling me and said, 'Tony, what the hell is going on in shipping?' With port delays and cargo disruption, for the first time in my career people outside of shipping were focused on the industry."
Whitworth largely finished writing in the summer of 2022 as the Sea Trade sale was being concluded. But his range of topics over 27 chapters goes far beyond that deal: a maritime industry overview, accounts of his stints at Fednav and Navios, reflections on trading in Japan, an essay on decarbonisation and a share of lessons learned.
"It's not just about Tony Whitworth," he said. "I try to use my experiences to educate the reader about the industry. I'm hoping people will be interested in finding out more about the history."
The Saltwater Highway can be pre-ordered on Amazon and Barnes & Noble. The publisher is Post Hill Press.