Scottish shipowner North Star has emphasised the importance of fixing finance early in a rapidly changing debt market.
The offshore wind farm shipping player stressed that a strong operational record is necessary to put borrowing and equity funding in place to order what are very expensive vessels.
Chief strategy officer Fraser Dobbie said numerous wind projects across Europe are either in the ether or about to become fully operational.
As a result, the incremental demand for high quality, low-carbon support vessels is gathering pace.
"For wind farm operators, choosing an experienced and financially robust service operations vessel operator to provide state-of-the-art tonnage as an infield base for their wind technicians remains key," he said.
"However, with no clear end in sight to the current maelstrom of global economic volatility, how to finance a new ship build is a conundrum for many vessel operators looking to expand their fleets."
Dobbie said rising interest rates, cost inflation, geopolitical uncertainty and currency fluctuations have converged to create uncertainty around the availability and cost of project finance for newbuilding projects during tender processes.
For example, the increase in interest rates over the past 12 months at around 4% has had a significant impact on vessel owners' debt service costs, increasing borrowing costs and reducing the proportion of the project that can be debt-financed.
This results in increasing the equity funding burden for shipowners looking to expand their fleets.
Dobbie said a company's business plan of how much to charge customers is based on assumptions around what it will cost to provide the service, plus what the loan repayments will be.
Mind the financing gap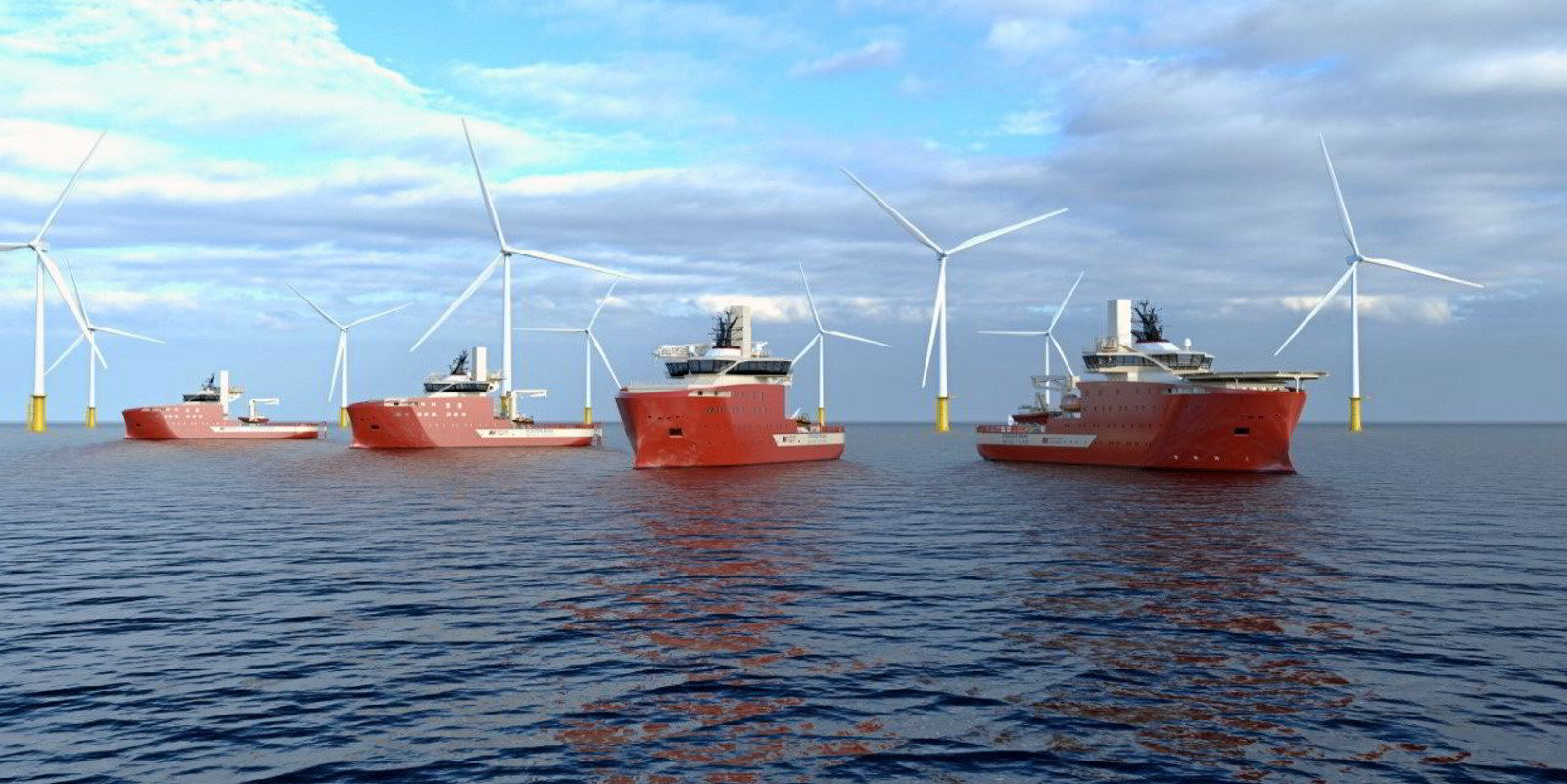 "You speak to several banks to get an indication of what these costs would be, before targeting customers to secure your first contract," he said.
"But, when you are awarded your first contract success, the bank informs you that interest rates have risen beyond expectation, and the revenue you will generate will no longer provide enough cash flow to service the loan.
"Your only solution to be able to afford the equipment and keep your new business going is to now charge a higher rate than had been agreed with your customers."
This can lead to an irate client, a damaged reputation and potentially the loss of the contract.
"Shipbuilding is a capital-intensive business. Small changes to the availability and cost of debt quickly have a material impact," he said.
In December, North Star secured a £140m ($175m) financing package to support European expansion of its offshore wind fleet that includes plans to build 40 ships by 2040.
It said the investment includes a £50m commitment from the Scottish National Investment Bank, as well as IFM Investors, Edmond de Rothschild's BRIDGE and RBC Capital Markets.
The company entered the offshore wind market in 2021 after winning all four long-term charter SOV awards for Dogger Bank wind farm off north-east England. The vessels, to be delivered from 2023, are financed by a £127m project facility secured from Allianz Global Investors.
Wind farm operators want to avoid anything that will involve late delivery of ships, Dobbie argued.
"If a tender process fails due to the chosen SOV provider no longer being able to finance the required vessel construction against the agreed charter rate, the result would be some very difficult conversations between wind farm operator and potential vessel owner, as well as exposing the wind farm to significant operation risk, having not secured an effective means of maintaining turbines from the required date," he said.
With the number of SOV tenders expected to grow exponentially as the energy transition continues, a company's ability to unlock the huge amounts of funding required to support the construction of multiple ships will prove crucial.
Dobbie said North Star immediately nailed financing down to support growth and further expansion as it entered the renewables sector.
"Only with fully secured debt and equity funding can you have any confidence that there is no disconnect between what is offered in a proposal and what the reality is on winning the bid," he said.
"To secure debt, organisations require a proven track record which will clearly demonstrate their ability to scale up and deliver simultaneous vessel builds within budget and on schedule."
North Star has the backing of Partners Group, a global private markets firm with $135bn in assets under management, which acquired the company in 2022 on behalf of its clients.