Scorpio Tankers is generating about $200m in cash per quarter, boasts a market capitalisation above $3bn and it may be that the product tanker giant is just getting warmed up, even as winter prepares to cool things down in the Northern Hemisphere.
"It's literally like a dream," Scorpio president Robert Bugbee told Streetwise this week.
"We're where we've always dreamt and hoped we would be. Modern fleet in the water. High-quality operation in a very strong market. Low leverage, high liquidity, high market cap. Market leader. It's beyond hope."
Nonlinear growth
But as the Monaco-based owner prepares to embark on a new phase in its development that could see investors share more lustily in the returns, it is also true that the progress wasn't linear: not from the time of its 2010 IPO, and not even over the past few years.
Scorpio management went through some pitch-dark days in the Covid-19 lockdown period of 2020, as Bugbee shared when asked about Scorpio's odyssey through the US capital markets and what might have marked the nadir.
Scorpio's very survival stood in question amid rapidly vanishing financial liquidity. Plus, the owner faced all the other heartaches brought by the pandemic: stranded crews, disrupted families and mounting investor concerns.
The bottom came during the early spring of 2020. It was the day before Bugbee received a phone call from US investor Peter Lynch, the former Fidelity legend.
Lynch brought reassurance that turned the tide.
"He provided hope," Bugbee recalled. "He was a shareholder. Obviously a legend in the investment world. He didn't ask about earnings or how the company was performing. He asked how we were doing as a management team, about the human aspects of running a shipping company.
"He'd just come from spending a weekend with some very senior people. He said he was confident a vaccine would be available within 18 months: 'Don't worry about the share price and do what you need to do to look after your company and keep things afloat'. I don't think I'll ever forget that call."
Lynch was right, of course. The vaccine came even sooner and Scorpio began moving from negative to positive cash flows as 2020 was ending.
Scorpio wasn't still afloat, though, without a massive cost. The owner generated liquidity by taking on expensive sale-leaseback financing on virtually its entire fleet of more than 100 tankers, a process that continued into early 2021.
"I think we had two or three ships that were spared," Bugbee said.
It was a temporary fix, and if the market hadn't turned when it did… well, who knows? The dream Bugbee is now enjoying might have become a nightmare.
As it is, Scorpio has had to work hard for the past two years to shed debt, which meant buying back its ships and replacing the costly leases with more efficient senior ship mortgage financing.
The need to jettison debt grew even more urgent in a climate of rapidly rising interest rates.
Financial reshaping
Here are some of the numbers disclosed in third-quarter earnings:
Scorpio has reduced overall debt by $1.3bn from the end of 2021.
Net debt has been reduced by $1.6bn to $1.3bn today.
The company has given notice to repurchase 76 tankers, of which 56 already have been bought back.
The amount of lease financing has been reduced from $2.2bn to $739m.
Scorpio has returned $710m in capital to investors, mostly through share repurchases, over the same period.
As TradeWinds reported at Scorpio's latest investor call, now comes the fun part if you're a Scorpio shareholder.
Bugbee came to that call with a timetable for Scorpio's transition from prioritising debt reduction to returning capital to investors.
The switch will flip when Scorpio has net debt down to around $800m, which he said is about $400m from now, likely by the end of the first quarter in calendar terms.
When that point comes, the products giant intends to make either dividends, more share buybacks — or both — the first order of business.
The news was well received, as investors pushed up Scorpio's share price 7% after the investor call. But even that left it 18% below net asset value, in the estimation of Clarksons Securities analyst Frode Morkedal.
That discount could have a lot to do with the size of Scorpio's current quarterly dividend. Though management just increased it 40% to $0.35 per share, it is still "relatively meager" in Clarksons' view.
Morkedal posits that once the debt threshold Bugbee described is reached, "we believe Scorpio Tankers could distribute every penny above cash breakeven to shareholders".
Bugbee declined to directly address Morkedal's comment on this point.
"I'll only say that once we're there, we're truly in a position to return shareholders' capital. We're no longer playing with the banks' money," he said.
Scorpio shares were trading around $57.50 at Streetwise's deadline this week, up around 7% on the year. Clarksons argues there's more room to run: it set a new price target of $84 per share, up from $82.
Post-IPO evolution
Nearly 14 years after its New York IPO, Scorpio may be in position to go on a bull run. The owner began building a massive orderbook in "eco" newbuildings in 2012, but its bets on market timing have as often been wrong as right, with a lot of investor capital lost during its lifetime.
There's a natural tendency to harken back to Bugbee's time at the former OMI Corp in Connecticut. There, Bugbee as president and Craig H Stevenson Jr as CEO presided over years of transformation that took the Stamford owner from a penny stock to an outfit that sold for $2.2bn to Teekay Corp and Torm in 2007.
That sale came just before the tanker market's last "supercycle" went bust.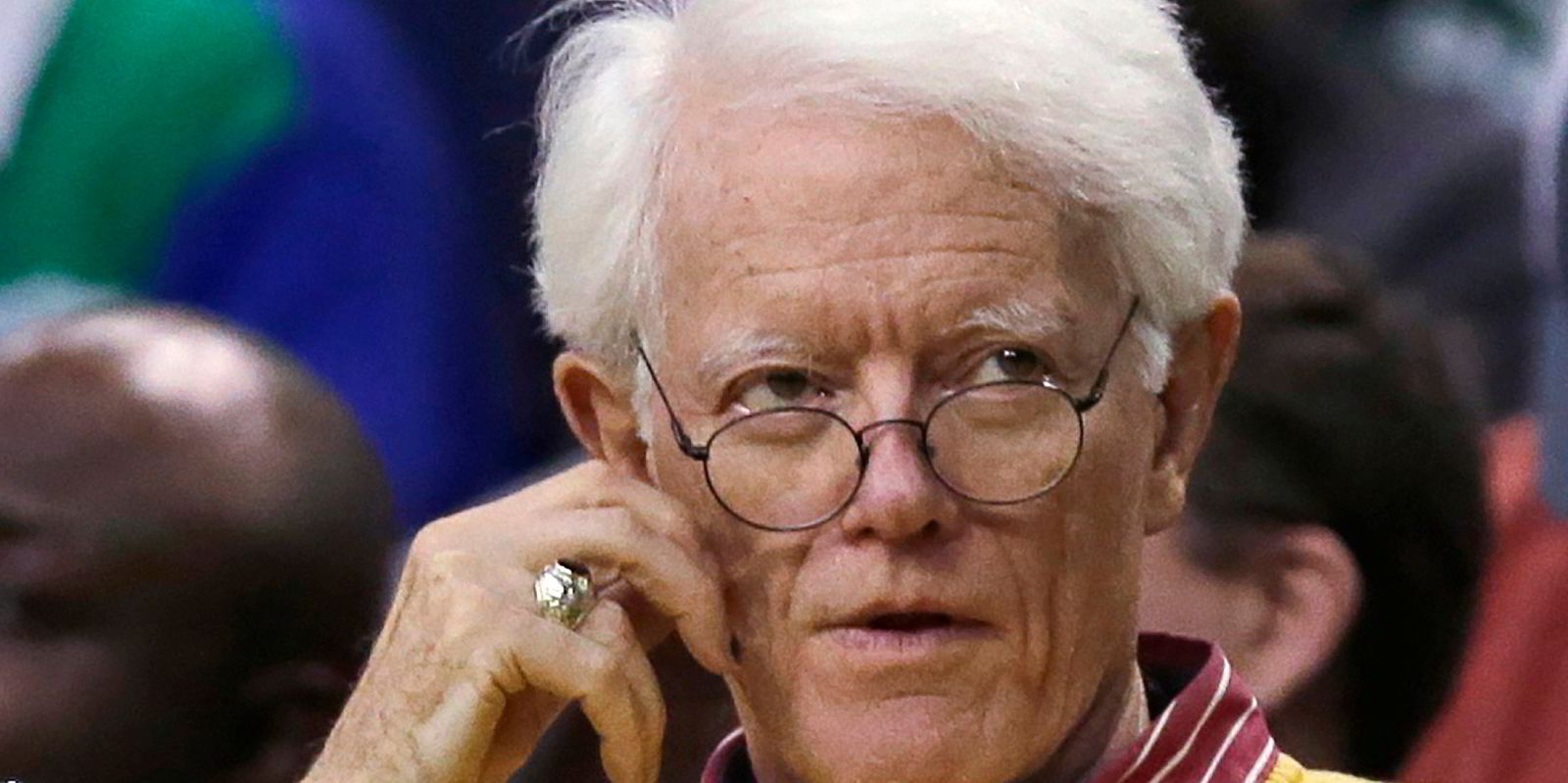 Now, Scorpio was always better capitalised than early-days OMI, but it seems fair to ask Bugbee whether he sees any parallels. And we can throw in the tanker boom of the 1980s as well, since Bugbee was around for that one.
"I think the biggest difference if you look to the 2000s or the 1980s is that there is no new country that is going to dominate or grow or even materially develop shipbuilding, as we saw with China in the 2000s and Korea in the 1980s," he said.
"The traditional yards have been consolidating, and that's a good thing. Rather than having a rapid deflation in yard prices, you have the chance of retaining or even increasing replacement values."
So to be clear then, is the 40-year shipping veteran saying he does see the conditions for Scorpio to continue its run into another tanker supercycle?
"Yeah," he said after a pause. "And it will probably end like all the others, with some totally unforeseen demand-side crisis: whether it was Saddam Hussein going into Kuwait, the 1987 currency crisis, the 11 September 2001 attacks, Covid.
"None of those were on any company's whiteboard or part of any discussion with any investor in terms of things that could go wrong. My expectation is that if history repeats itself, it will happen again."
Of course Scorpio doesn't want things to go sideways. It's just that the company has reached a point where it doesn't need to fret.
"We don't have to fear that now," he said. "For the first time in my career, we don't need to fear that."