Mehdy Touil was not invited to visit Golar LNG's newly converted FLNG Gimi during Gastech 2023 and was told the tour was full, but turned up anyway.
Such is Touil's passion for all things liquefaction that he had to try. And it worked. About to be rejected again he heard: "Are you the LNG LinkedIn guy? Get on the second bus."
"Seeing all those pipes, that equipment, compressors," Touil said, "I've never been on an LNG ship before. I was like a kid in a candy shop."
His gatecrashing of the tour coincided with another landmark when his LinkedIn followers crashed the 50,000 mark. Touil recorded a video from the unit to celebrate.
But who is the "LNG LinkedIn guy"?
Touil was born in France and moved to Algeria when he was nine — a country he describes as "the birthplace of commercial LNG".
He graduated in LNG operations from the Algerian Petroleum Institute, which overlooks the liquefaction trains at the country's Arzew liquefaction plant.
In 2006, Touil took the job of field operator with Qatargas as the Qatari giant launched the first expansion phase of its mega LNG production trains.
He progressed to senior panel operator in the control room. "That's the pilot, the driver of the train who manipulates it from the control room," he said. "It's very technical."
After 11 years in the heat, in 2017 he shifted to something cooler — Yamal LNG in the Russian Arctic. The next five years were "the highlight of my career", he said.
Touil opened his LinkedIn account in 2014, initially, he said, as a "Facebook [now Meta] kind of experience", with work colleagues. He remains absent from other social media sites. "Looking at other people's pictures or activities. It's not my interest.
"I started growing my network by keeping my focus on LNG," he said.
Touil said he noticed early that LNG talk on the site tended to focus on commercial aspects rather than liquefaction or shipping.
He started commenting on LNG posts and, in the process, learning about the LNG value chain.
"Then something amazing happened," Touil said. "People started listening to what I was saying. It was something new to me. And the quality of my followers started to change."
Initially, he felt uncomfortable commenting publicly but then started to develop confidence.
There was interest in Yamal with people sceptical about Arctic LNG and technical questions about liquefaction, some of it from high-ranking industry players.
Touil turned his interest to expanding his LinkedIn network in terms of the quality of his connections.
Today, he no longer sends requests to connect. On average his network grows with 100 to 110 connections a day but he gives priority to those in the LNG industry.
"The key on LinkedIn, is you have to push the algorithm to work for you. Not the other way around," he said. "Do not comment, like or subscribe to anything outside of your interest."
Touil admits to having an inner circle with whom he exchanges information privately and helps support them if they have technical questions. "My mission on LinkedIn is to educate people," he said.
Touil estimates that he spends around two to three hours on average spread throughout the day on LinkedIn.
Sometimes, things get a little busier.
Flying into Gastech he posted a nighttime shot of Ras Laffan in Qatar where he used to work. It exploded and he touched down in Singapore to 233 messages that he spent the next two hours replying to.
"I committed to reply to every single message or comment I receive," he said, particularly those in LNG seeking work. "But now I think I need to stop because I cannot keep up."
Touil times his posts for around 1000 and 1100 UK time to hit all markets as "Asia is still awake, Europe is at full speed and North America is waking up".
The liquefaction specialist checks his LinkedIn stats daily. "I'm a very numbers-oriented guy."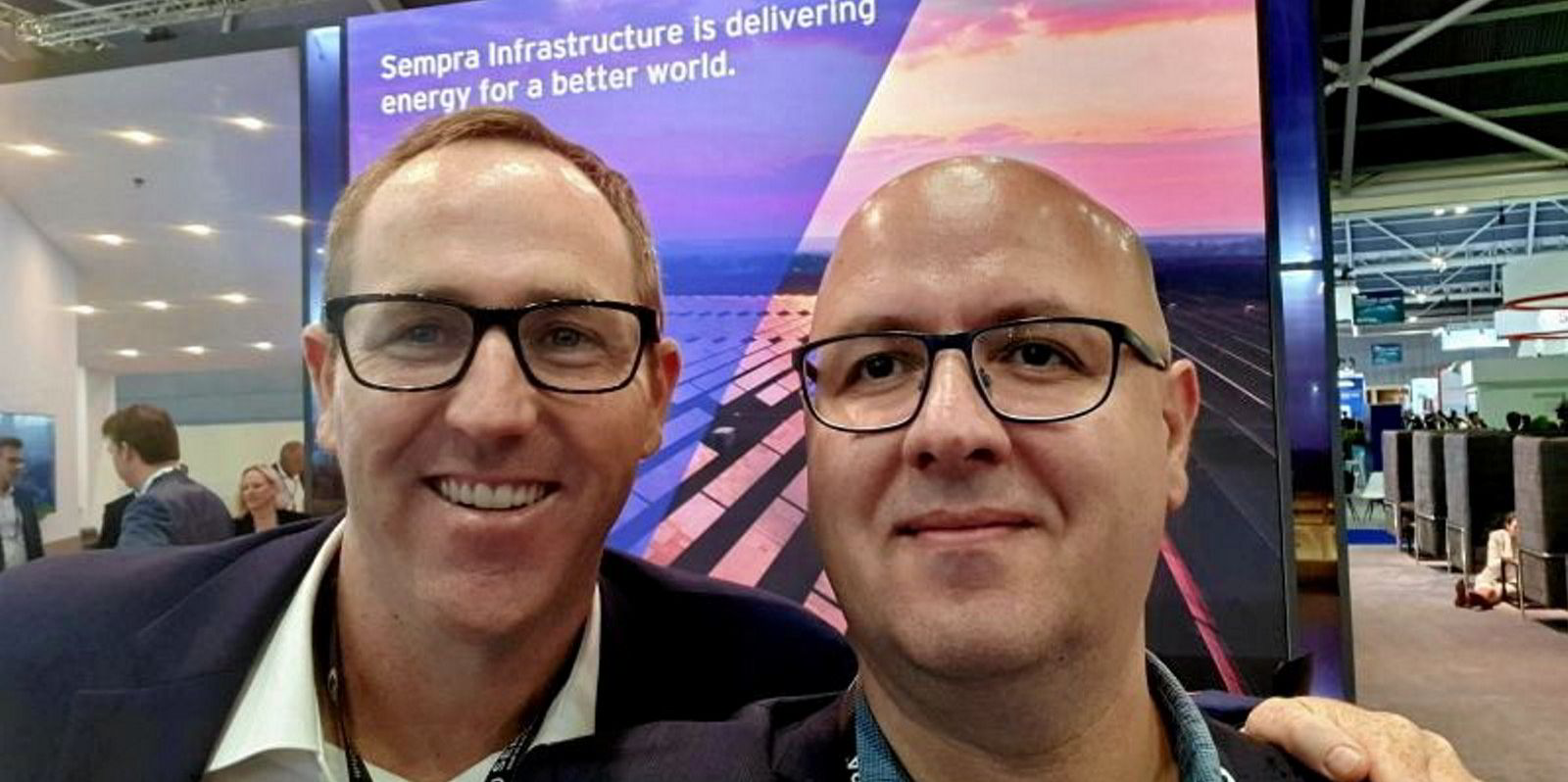 Touil also receives abuse, much of it centred on his time working in Russia. "If it goes beyond the civilized discussion, I will just block them," he said.
After Russia invaded Ukraine, Touil and his family left Moscow to make a new life in Canada, where he joined Capstone Industrial Training Solutions, which is developing remote learning for liquefaction training.
The day Touil posted about his new role in Nova Scotia, Canada, he notched up 263,000 views — his highest total to date — with more than a few job offers thrown into the mix.
In July, Touil made it to Vancouver for LNG2023 for his first LNG conference. "I met people I've known for years for the first time face to face. That's so sweet."
Touil also had CEOs wanting selfies with him. "I was not prepared for that," he said, admitting he felt somewhat tongue-tied.
A friend advised him to talk about what he loves — LNG.
"So now I understand that people are expecting me to talk about it. I'm the LNG LinkedIn guy. This is not the image I want to project. But this is the image being projected of me. It's amazing."
Touil is clear that he wants to capitalise on his LNG network but not monetise it. "I'm giving education and advice for free," he said, "and it should stay free."
Aside from liquefaction, people are now asking him how to grow their LinkedIn networks.
In his spare time, Touil enjoys 3D modelling and these were always oriented to LNG — gas turbines and cryogenic exchangers — and his latest project is an Arc7 LNG carrier.
His dream is to be on board a ship for the loading and discharge operations. Any offers for the LNG LinkedIn guy?