Two new members have signed up to the Methane Abatement in Maritime Innovation Initiative (MAMII), and a key technical partner has come on board as the group marks a year since its launch.
MAMII said Japanese shipowner NYK and Malaysia's MISC have joined as members, with methane measurement certification and not-for-profit company MiQ signing up as a technical partner to the initiative.
The group, which aims to advance technologies for monitoring, measuring and mitigating methane emissions in the maritime sector, said these latest members mean that its membership has more than doubled from seven to 16 in its first year of operation.
MAMII, which is run by Lloyd's Register's Safetytech Accelerator and originally launched on 6 September 2022, unveiled its new members on Wednesday at the large Gastech show in Singapore.
The group said that in its first year it has produced a methane strategy landscape report for all partners, covering methane regulatory requirements, well-to-tank, tank-to-wake and cost-benefit analyses.
MAMII said it also examined over 150 technology companies to create what it described as "an ecosystem of 27 leading methane tech companies".
Some 13 of these are actively engaged with MAMII partners, the group said.
MAMII programme director Steve Price said the initiative is in "verbal discussions" with two more partners and has a target to bring its membership up to 23 this year, to enable the group to fund the rest of its programme.
Methane Abatement in Maritime Innovation Initiative (MAMII) members
MSC Mediterranean Shipping Company
Carnival Corp
Seaspan Corp
Shell
Lloyd's Register
Knutsen Group
Maran Gas Maritime
Cool Company
Capital Gas
Celsius Tankers
JP Morgan's shipowning arm Global Meridian Holdings
Mitsui OSK Lines
TMS Cardiff Gas
United Overseas Management
NYK
MISC
Source: MAMII
During a meeting at the show, hosted by Shell senior vice president for shipping & maritime Karrie Trauth, representatives from MAMII members including Maran Gas Maritime, Cool Company and new sign-up NYK spoke about their specific plans for addressing methane emissions within their organisations.
Maran Gas executive vice president and technical director Andreas Spertos said the company is working with Shell and has installed methane measuring and abatement kit on an engine on one of the company's LNG carriers.
He pointed out that parent Angelicoussis Group is adopting LNG-fuelling in its tanker and bulker fleet, so it is trying to minimise its exposure on methane across the fleet.
Lloyd's Register global gas segment director Panos Mitrou told the meeting that on a tank-to-wake basis methane slip is the key component.
He said MAMII has identified 25 applicable measurement reporting and verification technologies plus another 17 on abatement and plans to pilot seven of them.
"There is no excuse. We need to continue working and accelerate that effort."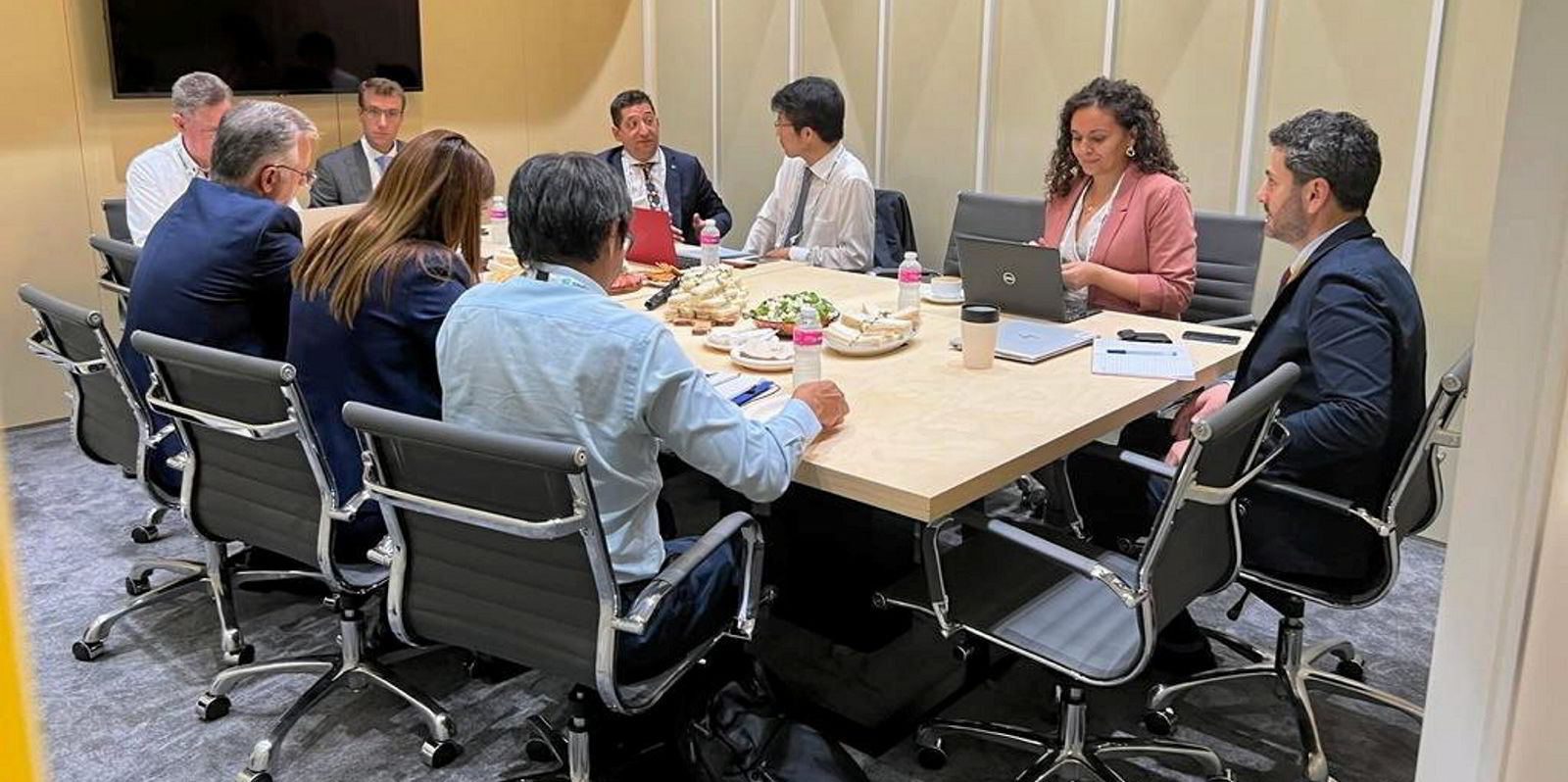 Price said that during its first year the initiative has learned that there is no standard for methane measurement and that some — in particular the European Union and the institutions around it — are unaware that these emissions are "fixable".
He said this first year was the analysis phase. The coming 12 months will see MAMII getting the technology in and started before moving into an acceleration phase in years three and four.
MAMII had previously indicated that it would make some of its findings public.
The group now plans to release a comprehensive progress report in January 2024.
Price said this will identify what is required for methane measurement and abatement, financial implications, a review of the technology and some strategic conclusions.
"This report will shed light on the methane emission challenge and offer actionable steps for the industry to take," MAMII said.
In a statement, the initiative stressed that the technology for methane measurement and abatement still required significant time and investment.
It said that while LNG generates less CO2 and emits less nitrogen oxides, SO2 and particulate matter, for the same propulsion power as traditional fuels the environmental benefits of using LNG are lessened by unburned methane passing into the atmosphere, where it has "a significant warming effect".
Price said: "There is technology available today that can monitor and mitigate methane leaks on board an LNG-fuelled ship. Now, a standard for methane emission measurement is critical to begin tackling concerns around practicality, safety and cost for shipowners and operators.
"With the right technology and the right monitoring of well-to-tank, the benefits of LNG over fuel oil can continue to be reaped, while the industry develops the infrastructure required for alternative fuels such as ammonia and hydrogen."