US LNG producer Cheniere Energy has signed a new long-term sales and purchase agreement on its Sabine Pass LNG expansion project, which will see cargoes delivered through into 2047.
Speaking on first quarter results call, Cheniere president and chief executive Jack Fusco revealed that last week the company signed a new deal to sell 0.4 million tonnes per annum of LNG to an Asian end-user for a period of over 20 years which will see volumes delivered through into 2047.
The producing giant unveiled the 20 mtpa expansion project, which will include carbon capture and storage, in February and said it is currently in the pre-filing process with the US Federal Energy Regulatory Commission (FERC). It is due to be in service by the end of the decade.
Fusco said natural gas is "here to stay" and is going to be "a very very important transition fuel for clean energy and beyond".
He brushed aside questions about the US Department of Energy's new tough stance on LNG projects whose construction has not yet started, describing it as "a positive rather than a negative".
Cheniere executive vice president and chief commercial officer Anatol Feygin said: "We were never in the camp that the 20-year deal is dead."
He said the average tenure of deals is extending.
Fusco said Cheniere delivered a record 167 cargoes in the first quarter, a 4% rise on the last record 160 figure for the corresponding quarter last year.
Cheniere reported a 2023 first quarter net income of $5.4bn, a turnaround on a loss of $865m in the same period a year ago.
The company said the positive swing was down to a $4.7bn boost from its derivative portfolio and increased margins on delivered LNG.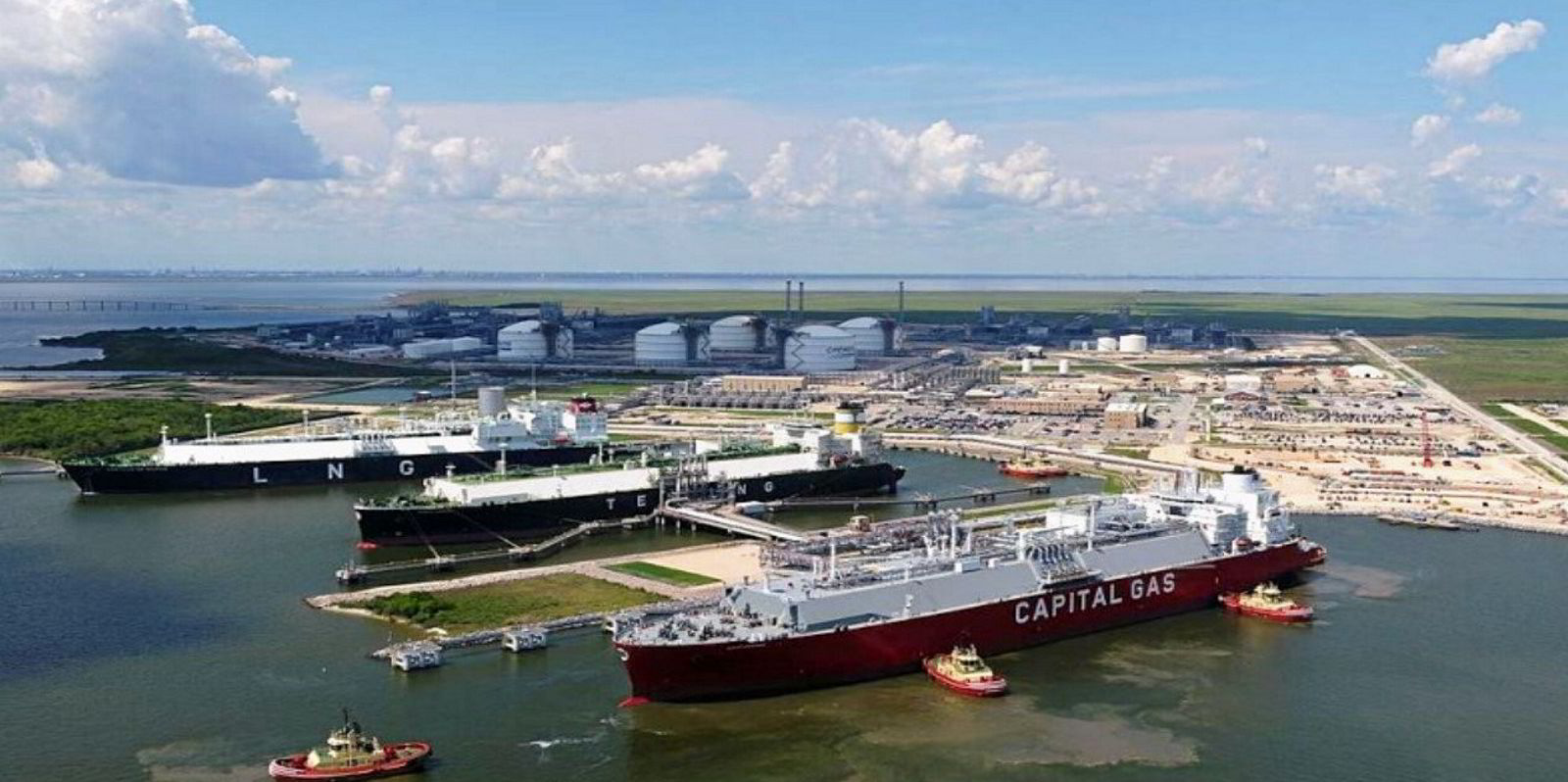 Cheniere said it benefited from subletting some of its chartered vessels during the quarter.
Revenue for the three months fell slightly to $7.3bn from $7.5bn in first quarter 2022.
The company axed around $896m of debt during the quarter.
Cheniere increased its guidance for 2023 by $200m to $8.2bn to $8.7bn consolidated adjusted Ebitda.
Updating on its expansion plans, the company said construction on its 10-mtpa Corpus Christi Stage 3 project is ahead of schedule and nearly 29% complete, with first LNG construction due to start in late 2025.
Fusco said the first cold box for the liquefaction plant is due on-site next month and there is a possibility the entire seven train project could be completed by the end of 2026.
The company filed its application with the FERC to build mid-scale trains 8 and 9, with capacity to produce a total of 5 mtpa in March 2023 and has sold around 2.8 mtpa of the volumes under long-term deals.
Reviewing the LNG market Feygin said US exports were broadly flat year-on-year. He said there is limited liquefaction growth this year leaving LNG supply-demand "precariously balanced".
He said 80% of Cheniere cargoes were delivered to Europe in the first quarter.
Feygin said Asia demand remained flat during the quarter. He said while it rose in South Korea, Taiwan and Thailand rose, Japan remained weak and China's was down 0.5 mtpa year-on-year.
But he said there are some signs of growth from market sensitive Asian buyers.
China is on track to become first 100 mtpa LNG market before the end of the decade, he said.