Manos Sofronis and George Tsavliris are two very different people who have forged a formidable executive partnership to grow insurance brokerage Oneglobal Greece & Cyprus over the past four years.
The Athens-based firm was launched as SSL Endeavour's Greek broking outpost in 2007 before being rebranded in 2020 under the ownership of private equity firm JC Flowers.
Salvage industry doyen Tsavliris — who runs one of shipping's largest emergency salvage firms in Tsavliris Salvage with his brothers — joined as non-executive director in 2019.
The executive team, which also includes executive director Nicolaos Tzimas, has grown the firm from brokering insurance cover for 850 ships in 2020 to 1,400 vessels, 600 of which are on an exclusive basis.
Chief executive Sofronis is what Tsavliris describes as a "go-getter": an energised, non-stop ideas man, fully focused on developing and expanding the business.
Tsavliris, who has spent a career building his family salvage firm into the leading emergency-response company, is considerably more laid back.
But, in his understated old-school approach, learned early in his career working at Lloyd's of London, Tsavliris is just as enthusiastic about supporting the firm's clients and growing its customer base.
He is clearly motivated by his role.
"As a non-executive director, I come into the office every day and I enjoy what I am doing," Tsavliris said.
He is at a time in life when many would consider winding down. But Tsavliris still has the energy to also remain committed to the family salvage firm, and often works late into the evening, juggling mobile phone conversations between Oneglobal business and arranging the emergency salvage tugs in the Far East.
"Shipping is in our blood," said Sofronis, who points out that the financial strength of the Oneglobal group and JC Flowers, added to the maritime heritage of Tsavliris — and armed with a Lloyd's of London licence — makes the firm an attractive proposition for shipowner clients.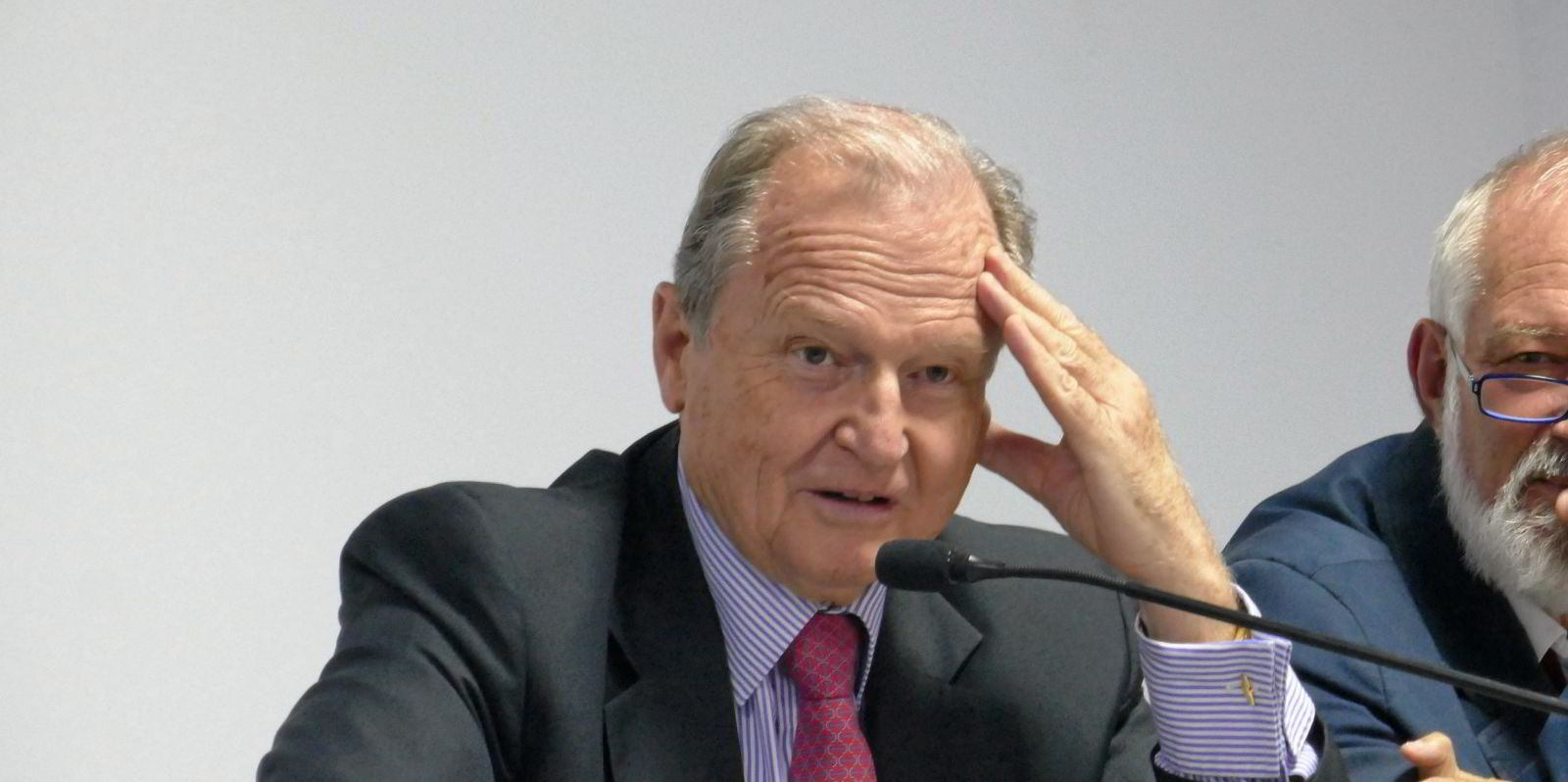 Like all businesses, Oneglobal needs a unique product to sell — and a major spur to its growth has been new loss of hire cover developed with the Strike Club, now a part of the NorthStandard P&I club.
"Where we are unique is that we are the best at loss of hire and strike and delay," Sofronis said.
What is strike and delay cover?
Strike and delay policies cover unexpected delays both at port and at sea that impact earnings and profits.
Causes can include geopolitical events, climate change, technological failures and contraband that may not be protected by protection and indemnity cover.
Standard cover usually lasts for up to 20 days.
Oneglobal believes it has worked with underwriters to help develop a product that is more suitable to the needs of their clients than traditional strike and delay cover.
"We are always looking at things and seeing what we can do better for clients," Sofronis said. "This demonstrates to us we are doing a proper job."
The loss-of-hire policy that Oneglobal offers covers clients for single-digit days for all possible fortuitous contingencies for up to 21 days of cover at a competitive price.
Traditional policies were triggered after a 14 or 21-day deductible, and so the loss of hire cover has become very popular with medium and large-sized shipowners.
An eye on Dubai
Sofronis' latest initiative is to seek out competitive and quality underwriting capacity. He was recently in Dubai as part of his efforts to develop sources of underwriting capital in the Middle East.
"Our Dubai office is trying to find potential underwriters from insurance companies with capital behind them and which are S&P A-rated — some connected to London — in order to provide follow market insurance lines to our main London Lloyd's placements," Tsavliris said.
Oneglobal also covers all the other bases in marine insurance including hull and machinery and P&I cover. It even operates a war-risk managing general agent called the London War Risk Agency.
Sofronis has an eye on developing the business into areas such as the wholesale insurance market, but it is still early days in that project.