International Union of Marine Insurance (IUMI) president Frederic Denefle will host hundreds of marine underwriters at its annual conference in Edinburgh over the weekend at what he believes is a time of change for the industry.
The volatile geopolitics impacting the industry are all too clear to him as the chief executive of French war risk underwriter Garex.
Unravelling the complexities of the Ukraine conflict and growing tensions off Taiwan have been key concerns over the past year.
But, in his IUMI role, he also sees a shift in international trade and economics on the horizon that will impact the association's members around the world in all lines of cover.
"We are facing inflation and a downturn in international trade patterns," Denefle said. "China is really reducing import and export volumes, which means there will be less to insure when it comes to cargo and transport."
While the marine insurance industry has benefited from an increase in rates in recent years, he is concerned that the gains could be eroded by inflation.
"Inflation means that there might be more to pay for losses that might not have been factored in when you priced your premium for all sorts of risk," he said.
Paolo Santamaria, vice president of marine at broker Lockton, said inflation is already pushing up the costs of claims but, because claims frequency is low, it has not yet fed through to ratings.
"Inflation is there, we can see it in claims because the quantum of claims is higher, it is just that the frequency of claims has been low," he said.
"Should claims frequency rise, where would we be rating-wise, would we still be able to sustain those losses?"
On the claims side, Denefle highlights the earthquake in Turkey in February, which will have an impact on the cargo market.
Then there will likely be substantial claims in the hull market over the summer, including the 3,950-lane-metre Grande Costa d'Avorio (built 2011) fire in New Jersey and the loss of the 1,262-teu Angel (built 2003) off Taiwan.
Ben Abraham, chief executive of global marine at WTW, is not concerned by what he considers the relatively low claims environment in the marine insurance sector.
He points out that the main marine insurance markets actually appear to be in a rare state of equilibrium after the hard market of recent years has cooled.
"At the moment, we're probably going from a harder market to a softer market but it's a very rare period where all the major markets — hull, cargo, P&I — are all in that similar situation," he said.
While there have been some high-profile claims, Abraham believes none of them will have an impact on ratings in the market.
But, sooner or later, he is certain something will happen to make rates start to move again.
"I think one guarantee is that change will come," he said. "Our hope is that the benign claims environment will continue and rates are stable or will start to come down, but we wait and see what actually happens now."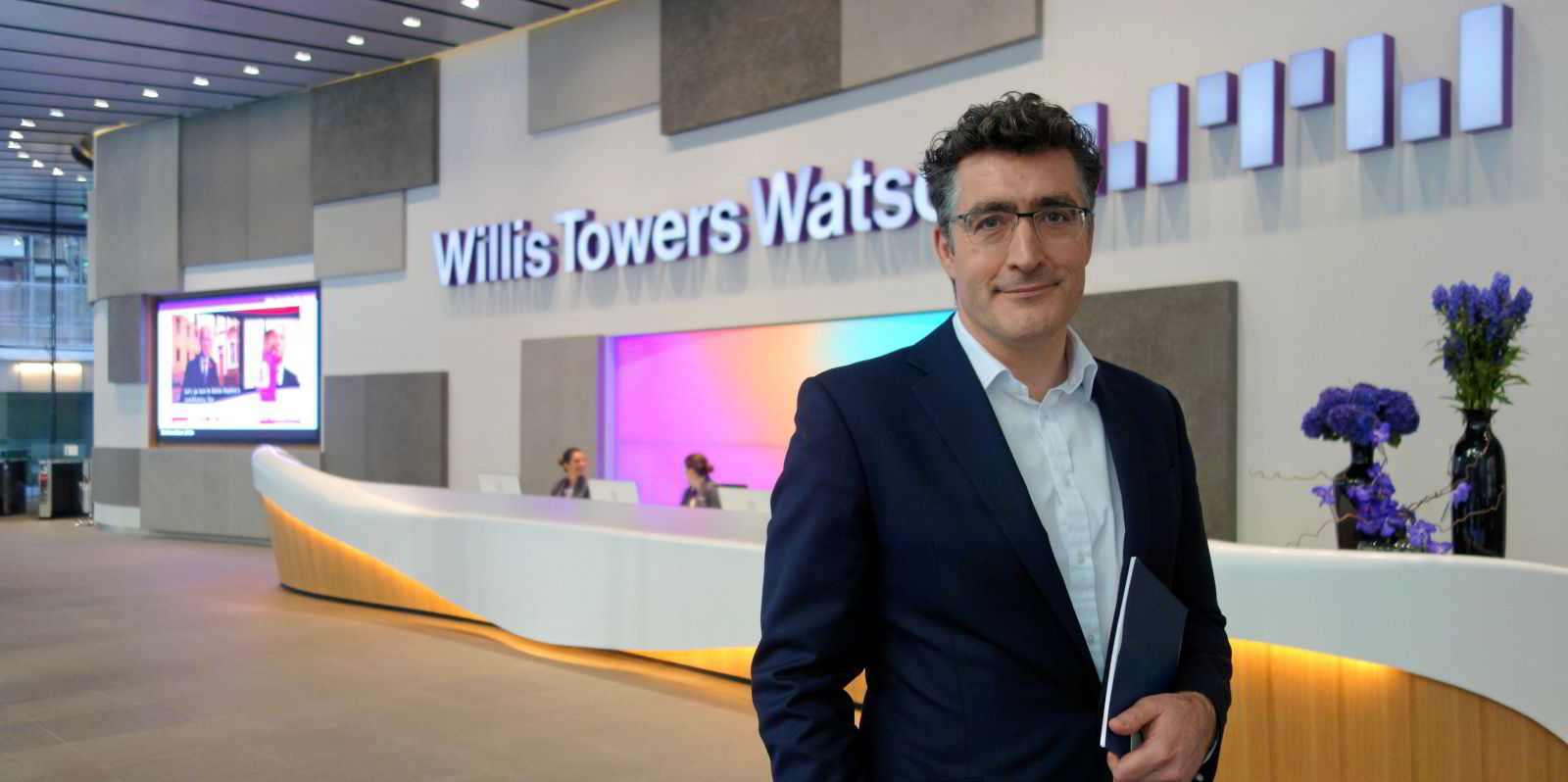 While IUMI's members can generally cope with such claims, it is the potential for a major casualty involving one of the 600 so-called "dark fleet" ships, which is an additional concern for Denefle and the insurance industry.
"In the case of any problem with those vessels, how would these damages be paid when they don't have access to conventional hull and P&I markets?" Denefle said. "How could we pay for salvage to be organised? There are all sorts of questions that need to be answered."
As for Ukraine, insurers have shown they are willing to insure ships sailing in the Black Sea. While Ukraine's major Black Sea ports are still off-limits, cover is being provided for ships sailing to its ports on the Danube River and Russian ports.
Lockton introduced a Russia, Black Sea and Belarus policy to provide cover for its clients even when reinsurers said they would no longer underwrite the region at last January's renewal. That left direct insurers to take on the full risk of policies.
"Since January, we have readjusted our policies and every client's policy has been going through an exercise to see how much capacity is available, to make sure our clients get coverage," Santamaria said.
"It was a shock when it first happened, but things have stabilised now."