Andreas Bisbas, director of Tsakos Shipping (London), has hit out at Lloyd's of London underwriters for pulling marine insurance cover from one of the company's ships following the outbreak of the Ukraine-Russia conflict.
Speaking at the Marine Risk Forum, organised by Maritime London, the head of insurance at Tsakos Shipping said that he believed the action demonstrated Lloyd's of London insurance cover is "no longer sacrosanct, which is a travesty".
"As an example, and it is a bit of a bugbear, in February 2022 lots of underwriters on the war risk side gave notice of cancellation and it is written into the policy that they can do so," Bisbas said.
"There is no such notice in a marine policy, but our leader at the time decided on Friday at 4.45pm that they were not going to cover any ships going to Russia and so cover was withdrawn — marine cover — we had a Lloyd's policy — that is a breach of contract as far as I am concerned, but nobody cared.
"Lloyd's did nothing, AIG thought it was alright, they acquired the capital for the Lloyd's syndicate that was our leader — no cover."
Bisbas pointed out that Tsakos Shipping was forced to get insurance for the ship, which was on a non-sanctioned voyage to Russia, through the vessel's charterer.
He said his company was left without protection from the insurance market, or even its own broker.
"I would have liked to see Lloyd's stand up and say 'hang on you can't do that'. I would have liked to see our broker, also US-listed, say 'You can't do that to our client'. To my mind, it is a sign of the times that can be highlighted and brought to light by what happened in February 2022."
Bisbas comments offer a contrasting view to the much-touted narrative that Lloyd's and wider London commercial marine insurance market has been performing during the conflict.
Insurers have been commended for covering ships trading grain out of Ukraine, paying out for total losses on war risk policies and shouldering the increased compliance requirements.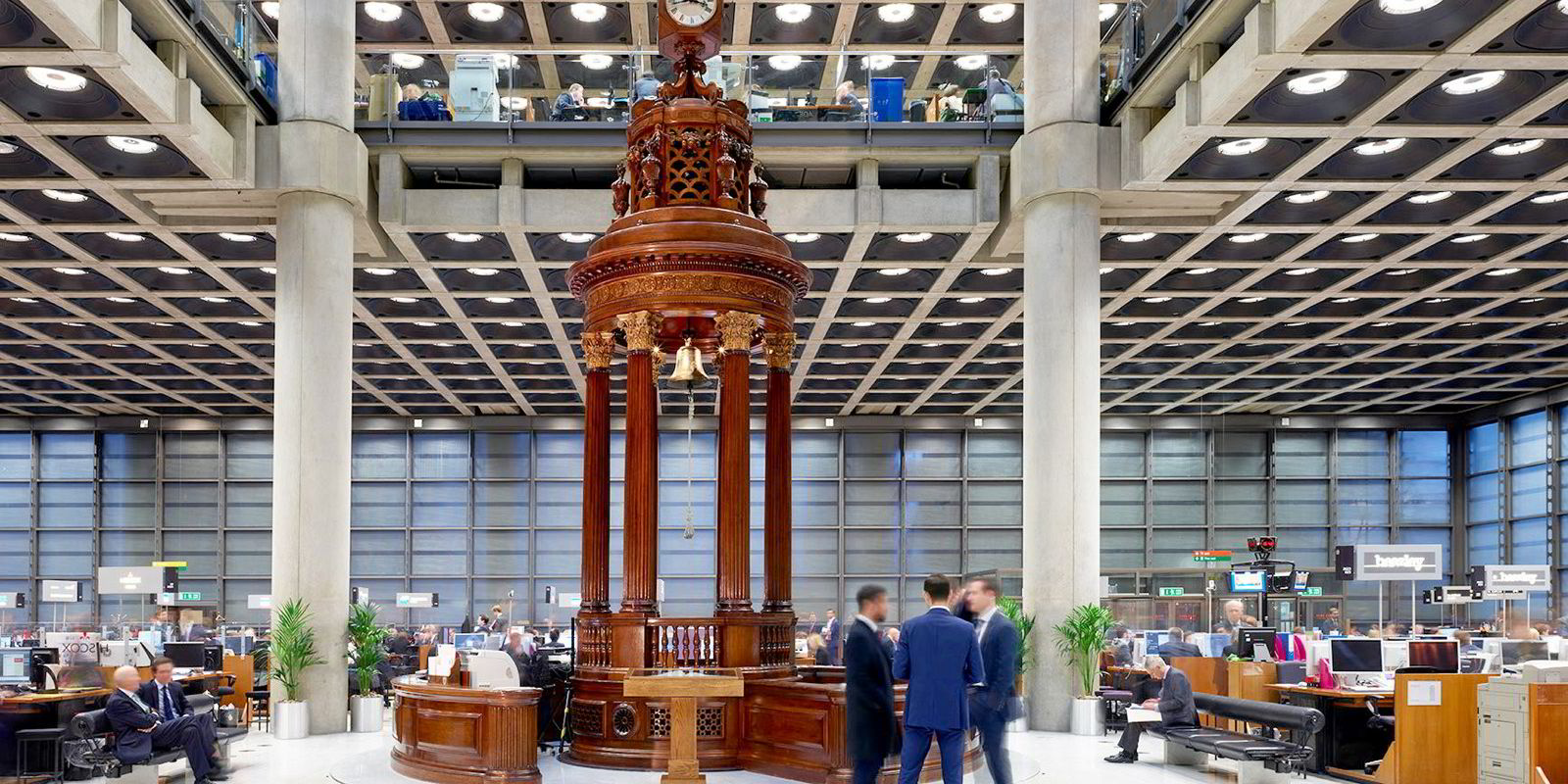 Kelly Gallagher, head of marine property and war at insurer Convex, pointed out that the outbreak of war was chaotic in the underwriting markets.
"For the few weeks in the beginning of February it was chaos and mayhem on the underwriting side," she said.
"Things were changing, there were meetings going on left and right, taking into account companies' moral positions as well as their commercial positions. While we at Convex were lucky to be able to support clients, I do understand that there were people who couldn't."
Teekay Tankers general counsel Anne Liversedge said the sanctions and compliance fallout of the war has turned getting insurance cover for even blue-chip companies a "battle".
"From the shipowners perspective, it feels like we are the lowest common dominator, that we're the bad boys and everything we do is judged by what the dark fleet or someone has done, even though we're listed on the New York Stock Exchange and we have always been very vocal about our sanctions compliance from 2006," she said.
"It is like we are fighting for cover, we have paid out millions over the years and only made one (war risk) claim and yet we can't get confirmation from the market that, if we do something lawful, exactly what we can expect."