Chinese-Polish multipurpose and heavylift joint venture Chipolbrok has turned 70, but it is already plotting a path decades ahead.
Formally known as Chinese-Polish Joint Stock Shipping Co, the venture was founded on 15 June 1951 by the governments of the two countries.
Formed with four ships, its fleet now numbers 23 vessels.
Chipolbrok is phasing out its last Rijeka-type cargo vessels built in Croatia in the 1990s and is turning its attention to replacing four Chinese-built, Orkan-type ships dating from 2003 and 2004.
There are already four 62,000-dwt MPP/heavylift newbuildings worth about $120m due from Chengxi Shipyard in China from November.
These will be the largest units that Chipolbrok owns.
The fleet currently ranges in size from 22,000 dwt to 37,000 dwt.
The last new additions came seven years ago when it commissioned Yangzijiang Shipbuilding to construct four 37,000-dwt vessels.
Plans being drawn up
The company said: "Of course, already plans exist for new and other ships for the fleet and where and when those are to be built."
Spokesman Olaf Proes told TradeWinds: "There are many rumours as to our fleet-renewal plans.
"It is obvious that we soon need substitutes for first Orkan types built in 2003/2004, and more tonnage is required due to the booming China/[South] Korea market."
This is why the shipowner has four Warnow-type vessels on period charters.
"It goes without saying that we have plans as to design, size, capacity etc for new ships," Proes said. "However, we are not going to disclose details yet. Allow us to surprise our competitors."
Chipolbrok has indicated secondhand vessels are also an option, viewing it as likely that more "solid, used" MPP tonnage could help restructure the fleet and provide suitable substitutes for its long-serving working horses.
Proes said: "Time will show."
Rebuilding a country
The Chipolbrok venture grew out of a desire to rebuild China after the devastation of World War II and a United Nations trade embargo against China.
"Under these circumstances, there was no access to world markets," the company said.
"This prompted the government of the newly formed People's Republic of China to look for allies, especially those with a pronounced maritime economy and knowledge."
Poland had just set up Polish-Ocean Lines (POL) and had experience of shipping goods to China, so the 50:50 partnership was born.
But due to the tense political situation, both sides agreed not to disclose its status as a shipping company.
Instead, the venture was declared to be a broker.
The head office was set up in Tianjin, with a branch office in the Polish port city of Gdynia.
The Chipolbrok brand derives from the telegram address of the company's initial name, Chinese-Polish Ship Broker Co.
Equal opportunities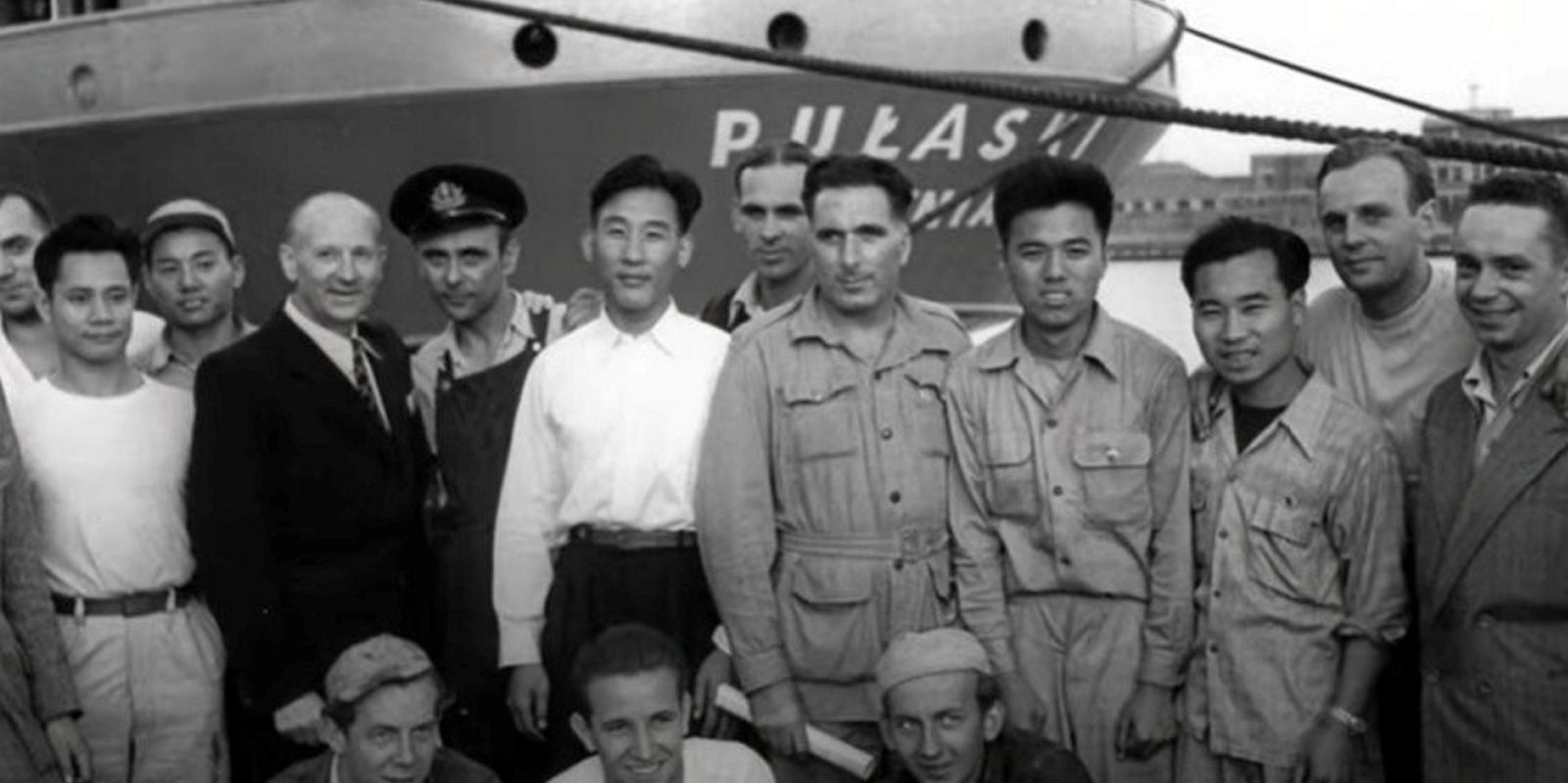 Within six months, the fleet had grown to 10 vessels.
A policy of using equal numbers of Chinese and Polish nationals in management posts continues to this day.
In 1962, the head office was moved to Shanghai, while trade branched out into western Europe in the 1980s.
Four 22,000-dwt Rijeka ships from Croatia were delivered between 1991 and 1993. These featured cranes and long, wide hatches.
The civil war in Yugoslavia meant a delay in the delivery of another three ships, whose design was slightly improved.
But they came into service in 1997 and 1998.
Chipolbrok then opened a US office in Houston, Texas, in 2004.
The shipowner said the company's original ownership structure has been retained through the years.
"The excellent cooperation between the shareholders involved has more than proven itself," the company said.
"The common liaison works well; new, ambitious age groups are growing up and future seafarers are trained on the ships," Chipolbrok said.
Chipolbrok is now run by general directors Zhu Dezhang and Maciej Cezary Lepicki.
Bulker boost
The company describes itself as a world leader in shipping big volumes of project cargoes, although it has been growing into dry bulk trades to meet market needs.
The owner added that this also means better optimisation of its vessels' trading patterns.
"It is true that Chipolbrok thinks outside the box," the company said. "The extension of shipping services and its diversification lie in the fundamental assumptions of Chipolbrok's future development."
But Chipolbrok added that the core MPP and heavylift services will continue "largely unchanged".
The main trade lane is from China and other Asian countries to Europe and the US, run from Shanghai, and back-haul routes operated out of Gdynia.
The venture pledged that it will "continue this success story ... for a further long time."