The blow of the Covid-19 pandemic taught many in shipping a lesson in building resiliency, but for Angeliki Frangou and her team at Greece's Navios Maritime Partners, that lesson translated into something else.
Read the full Angeliki Frangou interview
It led the group, which had been organised into a complex web of spin-offs, to take a hard look at its structure, Frangou said at Navios' Piraeaus headquarters.
"During the pandemic, we got the opportunity to really rethink our model and reimagine the company," she said.
That touched off a series of moves that culminated in October's $827m merger of tanker owner Navios Maritime Acquisition into Navios Partners, which until then had been a bulker and container ship owner.
Now Frangou, the chief executive of New York-listed Navios Partners, is looking at the road ahead with a mix of prudence and opportunism.
She told TradeWinds that Navios Partners wants to build the company in its three sectors, as well as look for opportunities to expand into different sectors.
Her message, expressed in conference calls with investors, at events at the recent Posidonia conference and in an interview, is that a large company with a diversified fleet allows for a more resilient balance sheet.
That puts Navios Partners' 150-vessel outfit in a position to use the strength of one shipping sector to invest in another segment that is ripe for acquisitions, Frangou told TradeWinds.
Capturing opportunities
"You are able to really invest at different points," she said. "You have a very strong container market, but you have a very weak tanker market — you're able to really capture the opportunities."
Contrast that with the experience of pure-play shipping companies, which are likely to have higher debt leverage in poorer markets, which is also the time when they need the financial firepower to take advantage of opportunities.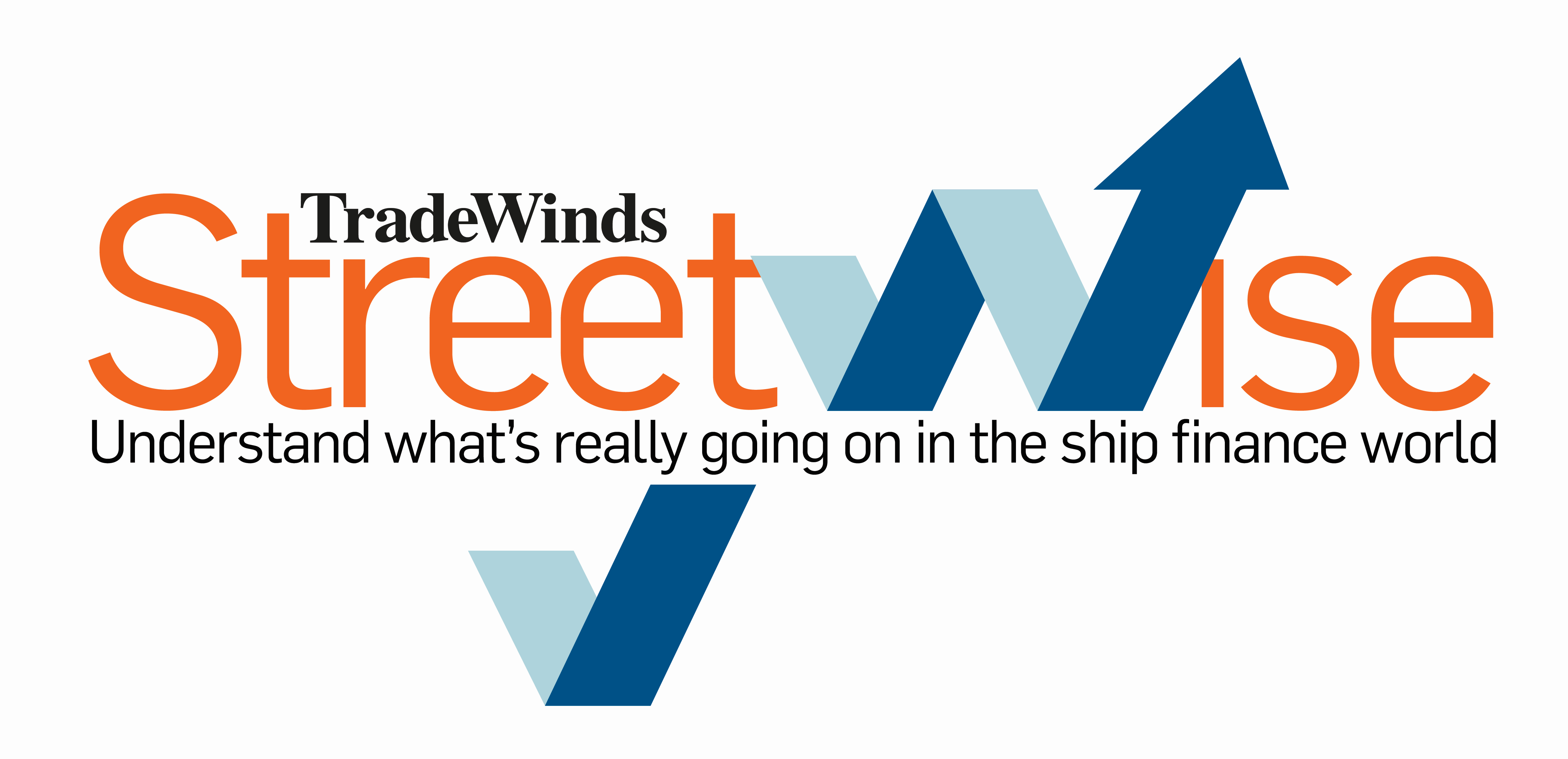 Subscribe to Streetwise
Ship finance is a riddle industry players need to solve to survive in a capital-intense business. In the latest newsletter by TradeWinds, finance correspondent Joe Brady helps you unravel its mysteries
While some saw the merger between Navios Partners and Navios Acquisition as a rescue of the tanker firm, Frangou insisted that the group saw the opportunity to consolidate, having started by bringing together bulker and container ship vehicles.
Not everyone is a fan of diversified shipping companies. At the recent TradeWinds Shipowners Forum in Athens, StealthGas and Imperial Petroleum chief executive Harry Vafias offered a contrasting view, claiming investors still favour pure-play companies.
Navios fleet snaphot
Navios Maritime Partners
150 vessels, including newbuildings, made up of:
• 54 bulkers
• 47 container ships
• 49 tankers
Navios Maritime Holdings
36 bulkers in its core fleet
367 vessels in the fleet of subsidiary Navios South American Logistics, made up of:
• 30 pushboats
• 329 barges
• 8 product tankers
But for an example of the advantages of diversification, Frangou cited the shipping sectors' uneven fortunes since the pandemic; as one sector boomed, others were "brought to their knees".
Capital markets have also matured since Navios Maritime Holdings first went public in 2004 — a time when investors were only familiar with tankers.
The group has not fully consolidated. Navios Holdings, which is also listed on the New York Stock Exchange and is Navios Partners' largest shareholder, controls a fleet of 36 bulkers and a Uruguay-based logistics operation.
While there have been questions for months about whether the group's two remaining New York-listed companies will ultimately be combined, Frangou would only say the Navios team is "looking at" Navios Holdings.
Navios made its first move into a new segment last month, jumping into the LR2 product tanker space by spending $250.8m to buy four newbuildings and outfit them with additional features, with charters to Chevron.
In what sector might Navios find the next opportunity?
"We look for rational projects," Frangou said.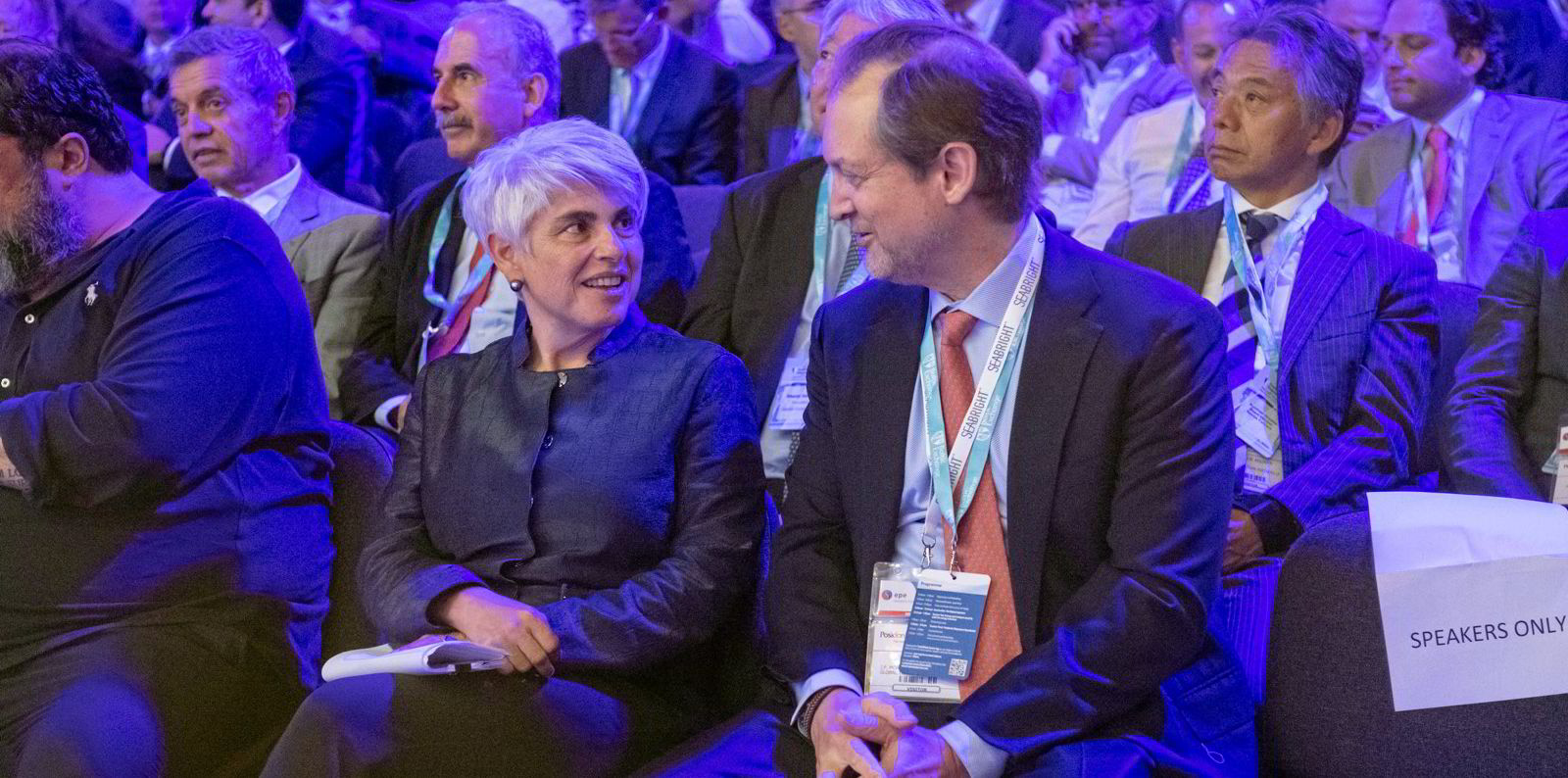 And she pointed out that Navios is at "every table" when it comes to finding those projects, which can come through relationships with banks, brokers and shipyards.
As an example, she pointed to the way Navios Partners build its presence in the container sector, through deals with banks that were looking to sell at a time of distress in the boxship market.
"We are looking, and we're always looking at entry points that make sense," she said.
Frangou told the TradeWinds Shipowners' Forum that balance sheet resilience will also be a benefit when it comes to making investments to decarbonise.
Navios companies have set a goal to have net-zero carbon emissions by 2050.
In her office, Frangou said that while 10% of reaching that comes from optimising operations and another 20% is from technology to reduce fuel consumption, 70% of the puzzle depends on development of alternative fuels.
In the meantime, Navios Partners has been renewing its fleet, with a $1.3bn newbuilding programme that will replace existing vessels and improve fuel efficiency.
"We are doing all this while we are waiting to see what will be the final solution," she said.