MSC Mediterranean Shipping Company is fighting back against US regulators in a first-of-its-kind dispute over charges made to shippers.
The container shipping giant was hit with a show cause order from the Federal Maritime Commission (FMC) last month investigating a $1,000 congestion charge made to a Florida paper straw and cup company. The probe results from a power granted to the commission by new legislation passed last year.
"This is interesting because you're watching a new legal enforcement process play out," said Lauren Beagen, a maritime attorney and founder of consultancy Squall Strategies, which specialises in FMC inquiries.
"The next steps, what is an appeal mechanism? What recourse do you have being the other side if you'd like to appeal this and challenge it?"
According to filings in the case, Switzerland-based MSC levied a $1,000 congestion surcharge to Dachser Ocean Container Line, a non-vessel operating common carrier, in May 2022 for a cargo shipment from Jakarta to Seattle.
In August, SOFi Paper Products, the owner of the cargo, filed a charge complaint over the congestion surcharge.
MSC offered to return $350, which SOFi rejected. Once the FMC got involved, MSC offered the full $1,000, at which point SOFi president Brandon Leeds said the company would settle for $1,500 "given our company time spent on this and time without the money".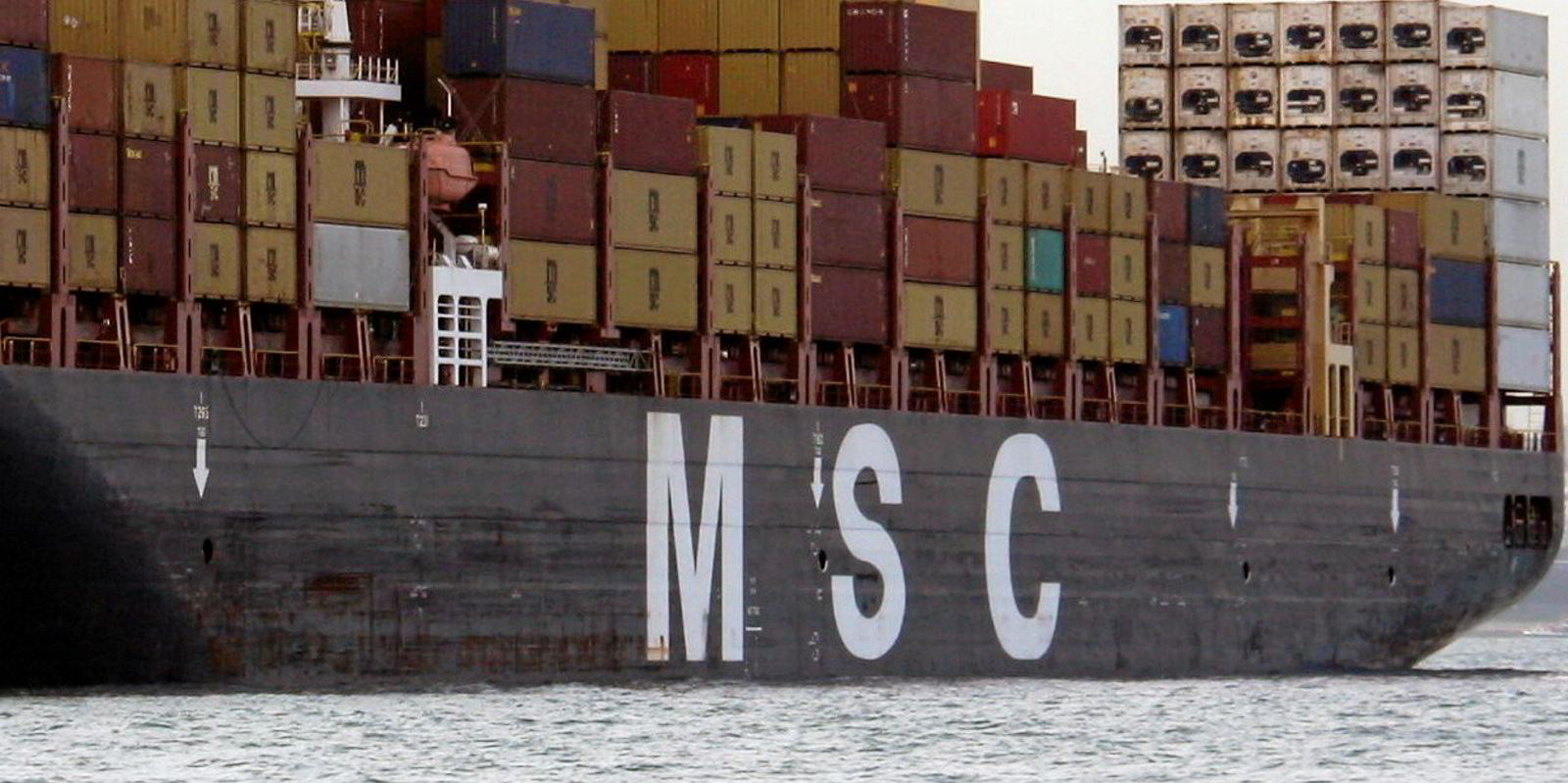 The order to show cause for the congestion surcharge was filed on 3 February and MSC filed a response on 3 March. It could see MSC ordered to reimburse SOFi and possible further monetary penalties.
MSC argued that it never dealt directly with SOFi and that SOFi's issue with the charge was that Dachser sent it at the last minute.
The liner operator said the congestion surcharge was being made to all cargoes and, in a filing made this week, that SOFi cashed $1,000 MSC sent to reimburse it for the charge.
The ability to issue show cause orders to investigate and rule on charge complaints was a new one given to the FMC after the passage of the Ocean Shipping Reform Act into law last year. It was intended to expedite disputes between carriers and shippers, with Beagen likening it to going to traffic court versus filing a civil lawsuit.
Beagen told TradeWinds the commission received more than 200 charge complaints, a third of which were filed properly. Of those, only three were referred to the FMC's Office of Enforcement to decide whether or not they were levied in a just and reasonable manner in keeping with US law.
But all were settled before a show cause order could be filed, save SOFi's dispute with MSC.
Beagan said the order was a show of success for the new process, even if there are questions around an appeals process.
"It's supposed to be faster and proven to be faster. Eight months later you can go through the entire charge complaints process," she said.