A high-profile container stack collapse off Hawaii has spun a complex web of claims as cargo insurers, carriers and vessel interests continue to trade blows more than two years after the incident.
The legal brawl taking place in a US federal court in New York is centred on the 14,000-teu ONE Apus (built 2019), a container ship owned by Japan's NYK Line that operates in the services of Ocean Network Express (ONE).
The ship lost more than 1,800 containers at sea in November 2020 while it was 1,600 nautical miles (2,960 km) north-west of Hawaii while sailing from Yantian, China, to Long Beach, California.
Another 1,000 boxes were damaged by the collapse of container stacks.
The incident kicked off a flurry of litigation.
Then, in June, 11 non-vessel-owning common carriers (NVOCCs) secured an order from the US federal court system's panel on multi-district litigation that sought to corral the many strands of litigation. Nearly 60 cases were consolidated, with district judge Paul Engelmayer overseeing the tangle.
The judge presides over a courtroom in a US District Court in New York City, where most of the cases were taking place.
The cases came in two categories. On the one hand, there were lawsuits brought by cargo insurers or shippers against ocean carriers or NVOCCs.
Defendants included major containerised freight and logistics providers such as Kuehne + Nagel, Flexport, Expeditors International and AP Moller-Maersk's Damco. Also targeted in some actions are ONE and its liner operator partners.
Passing claims down the line
On the other hand, there were cases filed by NVOCCs against vessel interests looking to pass along claims against them to the ship's owner and manager.
Those defendants include ONE Apus-registered owner Chidori Ship Holdings and manager NYK Shipmanagement, both affiliates of Japanese shipping giant and ONE shareholder NYK Line, and the ship's bareboat charterer Jessica Ship Holding.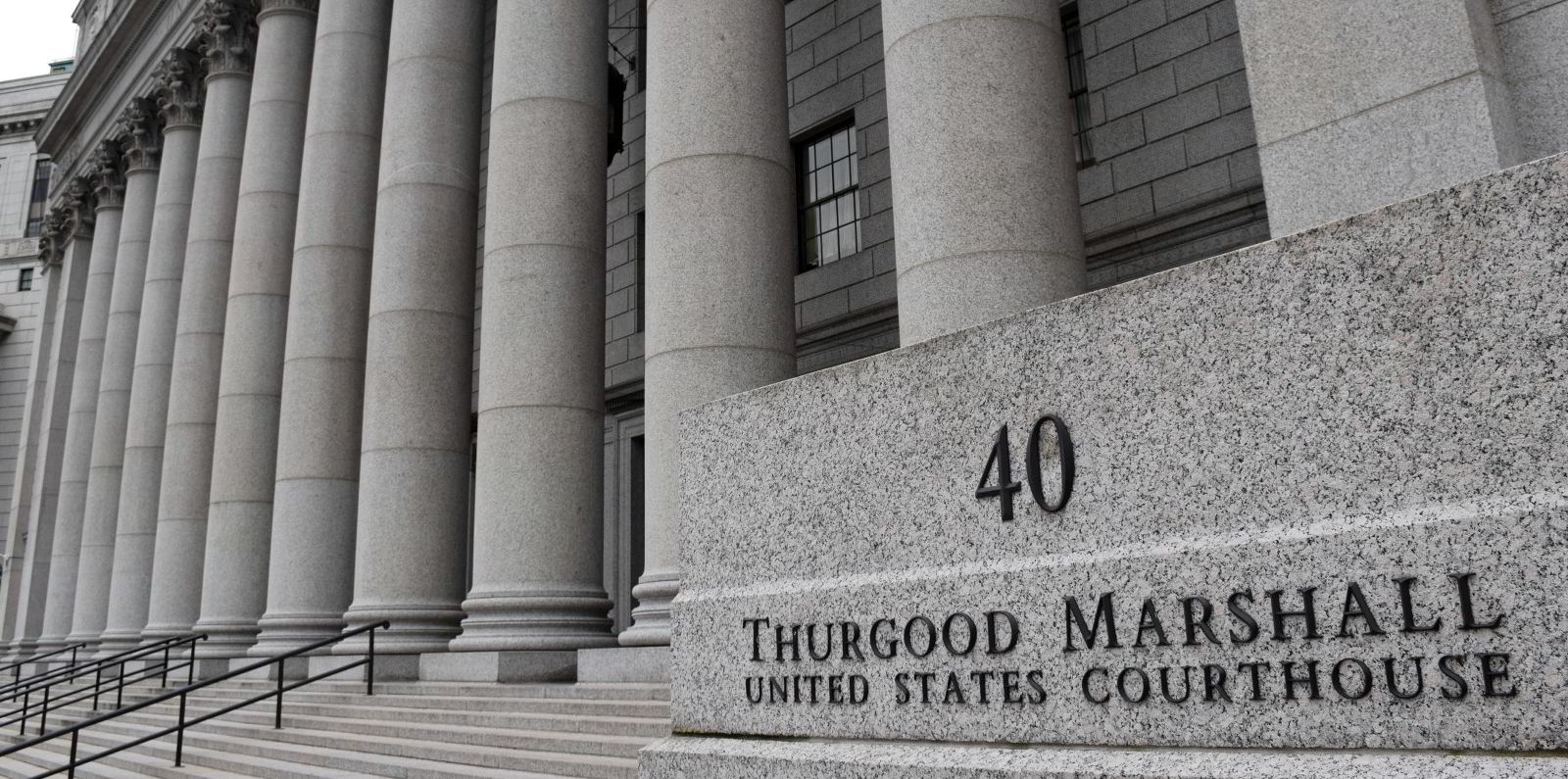 Additional complaints and cross-claims have continued to fly since then, including filings against ONE's alliance partners Yang Ming Marine Transport, Hapag-Lloyd and HMM.
The latest filing by Taiwan-based liner operator Yang Ming in the litigation provides a small window into the case's complex web.
On 3 March, the company's lawyers at New York law firm Mahoney & Keane answered a cross-claim from MCL-Multi Container Line, an NVOCC that does business as Transpac CargoLine, by denying allegations in the claim or denying knowledge that would allow it to respond to the rest.
That denial came in response to a January court filing by Transpac, which had been among a host of NVOCCs targeted by a coalition of insurers looking to recover more than $39m in claims paid out to cargo owners.
According to court papers, Transpac had arranged shipment of containerised goods from Singapore and Indonesia to California's port of Long Beach through NVOCC Benkel International and ocean carriers Yang Ming and HMM.
As part of their answer, the outfit's lawyers at California firm McKasson & Klein and New York's Zeiler Floyd Zadkovich denied that the company was liable for the more than $445,000 in damages and asked that the insurers' complaint be dismissed.
But they also responded by lodging a cross-claim against the ONE Apus' owner and charterer, Benkel, Yang Ming, HMM and other unknown parties for breach of duties under the Carriage of Goods at Sea Act, indemnity and contribution to losses for which Transpac believes it should not be held responsible.
Lawyers for the vessel interests and a committee of cargo plaintiffs have discussed settlement of the litigation as well as ship interests' defences to the claims, according to papers filed with the court.
Timothy Semenoro, the Montgomery McCracken lawyer representing Chidori Ship Holdings and Jessica Ship Holding, said in a 15 February letter to Engelmayer that cargo interests have asserted that more productive discussion should also include the ocean carriers and have requested that they be brought into settlement talks.