Offshore wind farm contractor Eneti has launched an effort that could lead to the sale of its three smallest vessels.
As it reported better-than-expected second-quarter earnings, the New York-listed company wind turbine installation vessel (WTIV) owner said its three NG2500X-class jack-ups have been classified as "non-core assets".
Eneti "is initiating a process through which it determines how to best monetise these assets", the Monaco-headquartered company said.
The vessels involved are the 5,150-gt Seajacks Hydra (built 2014), and the 5,190-gt Seajacks Leviathan and Seajacks Kraken (both built 2009).
Company executives said they started looking at a sale or moving the vessels into some form of "long-term business" in a bid to "capture the spread" between the company's share price on the New York Stock Exchange and its net asset value (NAV).
"The company itself, and the management itself, is prepared to sell things when we have a situation, as we have now, when you have an enormous discrepancy between the actual steel value of the assets and the share price," said Eneti president Robert Bugbee said during a conference call with investors.
He said analysts put Eneti's NAV at between $13 to $18 per share. Its share price has been at a significant discount to that figure, between $5.22 and $6.55 this month.
Like the rest of the vessels picked up by Eneti when it took over Seajacks International in August of last year, the NG2500Xs are self-propelled jack-ups that can serve the growing offshore wind market that is the company's focus.
Oil and gas work
But they are less specialised than the rest of the fleet and carry out oil and gas work as well. In the second quarter, for example, they were employed in maintenance work on gas production platforms in the North Sea.
Offshore wind projects, meanwhile, are gravitating to larger WTIVs, to accommodate the growing size of turbines.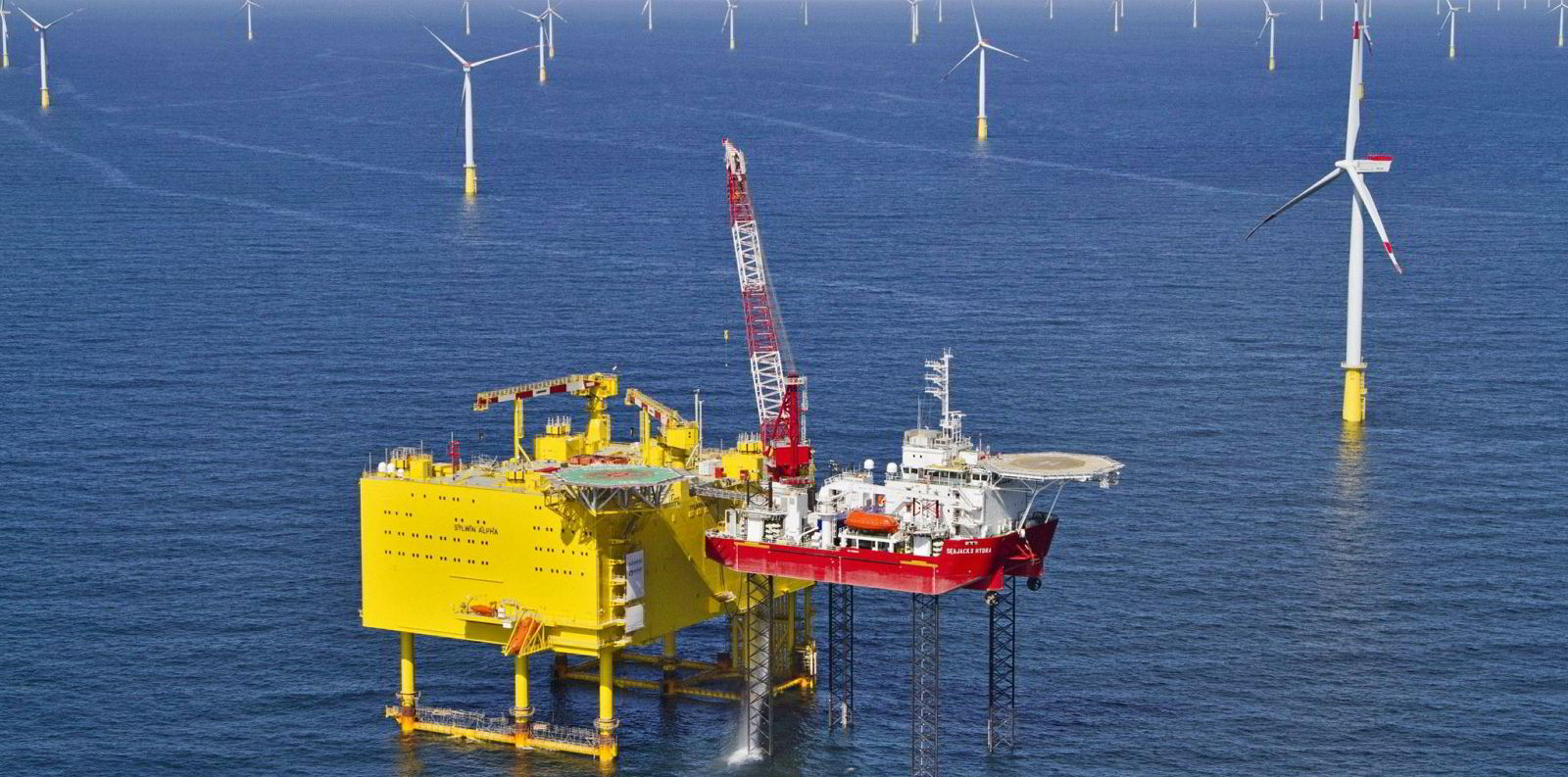 All three of the NG2500X jack-ups were built by Lamprell in the United Arab Emirates and designed by GustoMSC.
They have DP2 dynamic positioning capabilities, 900 square metres of deck space, 80 metres of length overall and a helideck.
Accommodations
According to their brochures, the Seajacks Leviathan and Seajacks Hydra have accommodations for 100 people, while the Seajacks Kraken can house 90.
Eneti chief operating officer Cameron Mackey said the company has seen significant enquiry for the ships, not just for short-term work but for longer-term employment or a sale.
Subscribe to Green Seas
Get our weekly newsletter on sustainability, ESG and decarbonisation to stay on top of the developments as the shipping industry faces pressure to transform.
"The market conditions for those assets, which have a fair bit of employment in oil and gas-related work, has tightened significantly over the last several months," he said.
But he said the process to consider a sale is in the early stages.
"It won't happen over night," he said.
A sale of the trio would leave Eneti with four larger wind-turbine installation vessels and two newbuildings.
Chief executive Emanuele Lauro told analysts on Wednesday that the company has received proposals from several banks to finance the two WTIVs that are under construction at Daewoo Shipbuilding & Marine Engineering.
One proposal is fully underwritten, he said.