Hundreds of extra offshore support vessels are needed in the coming years, but charterers will have to get used to using existing ships, because new orders look as far off as ever.
No platform supply vessels or anchor-handling tug supply (AHTS) units have been ordered for the North Sea market for the best part of a decade, as owners struggled with low rates and high debt, followed by the huge blow to demand that was Covid.
And even now that rates are recovering and most operators have refinanced, there appears little appetite for spending money on new ships, despite shipbroker Clarksons' calculation that 400 more OSVs will be needed over the next two years.
Insight that matters from TW+
This article is part of TW+. To mark the 10th anniversary of TradeWinds' magazine, we're looking forward rather than back to find out what is in store for shipping in the next few years.
Eidesvik Offshore chief executive Gitte Gard Talmo tells TW+: "We see no reason why the existing PSV fleet should not be able to operate till it is 30 years-plus.
"Upgrades and high-standard maintenance, in addition to the implementation of green technology to reduce emissions from our existing fleet, make sense to us, both from a cost/benefit perspective and from a lifetime sustainability view."
Rob Day, head of offshore at VesselsValue, says ordering ships now does not make economic sense for a number of reasons.
Many financial institutions are still wary of oil and gas investments. Some were burnt badly during the last downturn and so are more than happy not to be involved with the sector again.
"Also, there is a large push at the moment for more environmentally friendly investments. Oil and gas can cause headaches for many institutions' ESG targets or visions," he adds.
"With no significant newbuild programme coming into effect any time soon, the fleet as it stands is what the market must work with. As the market continues to improve, the age restrictions of units will continue to flex and charterers will have to use what is available."
The S&P market suggests several owners still see potential in older units. Vessels built between 2002 and 2007 have been changing hands.
And most of the OSVs now operating date from between 2007 and 2011, according to SSY Offshore.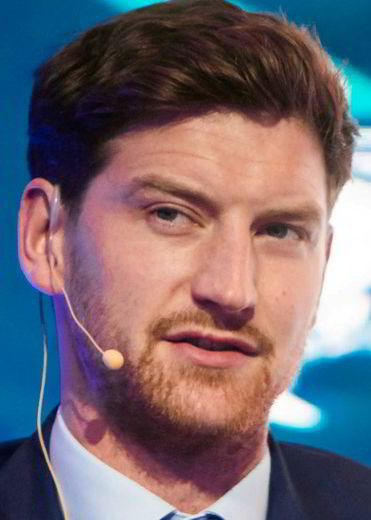 "For owners in oil and gas, it is challenging to get financing from banks and funds. However, a vessel within green energy, it's another story," broker Jarle Havso Saestad says.
"Many owners won't be able to order newbuildings within oil and gas … due to owners' financial situation. At the moment their own debt is more than enough to deal with and there is no liquidity to invest in newbuildings."
Talmo says newbuilding prices have increased substantially over the past 12 months, and a new PSV would require a material increase in day rates "above what the market is paying today, and above what the market has paid historically".
"We believe increasing the PSV fleet's lifetime is a more viable solution than to start ordering newbuilds for now. Also, bear in mind current global uncertainty and also constraints in the supply chain," she adds.
Talmo believes owners should "make the most of the vessels they have at hand".
Jesper Skjong, a Fearnley Offshore Supply analyst, says: "What we have seen, as vessel availability in the supply segments has tightened, is that charterers have fixed more on availability and what fits the bill rather than cherry-picking at budget prices.
"An effect of that is that both smaller and older tonnage again appears attractive as long as they are actively trading and well maintained.
"Furthermore, despite the fact that the OSV market has improved significantly since the 2020 trough, neither supply segment is at a point where you can justify newbuilds at present. Both pricing and lead time have increased significantly since the last newbuild boom, while available capital is all but non-existent for any project sans a long-term firm contract.
"And of the long-term contracts that have been awarded lately, day-rate levels still have a long way to go before triggering newbuilds, in our opinion."
Day assesses a large new PSV as costing between $85m to $95m in the US.
"The current market cannot provide the dollars to support that loan. The breakeven timeline alone would be unviable," he says.
"In a cyclical market like oil and gas, you easily run the risk of that vessel becoming a very expensive asset on your balance sheet if/when the next downturn occurs."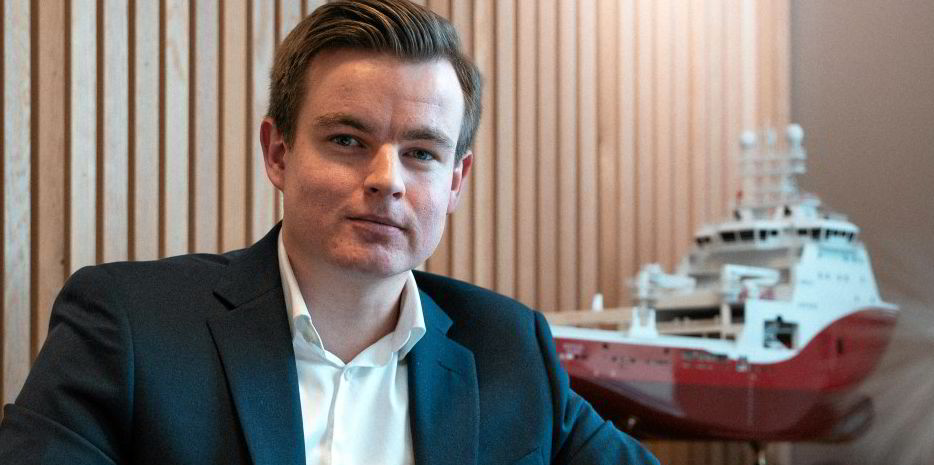 Saestad puts OSV price inflation at between 30% and 40% over the past two to three years, due to higher steel and staff costs.
The shipyard landscape is also now different from when the last OSVs were being built, with Norway's Simek, Vard Aukra and Vard Brevik yards having closed.
"Not only is this a significant loss in actual yard space and infrastructure but also workers with expertise in building offshore assets disappear," Day says.
In the US, owners face competition from the government for slots. This could mean OSVs taking much longer to build, or just never being delivered.
"Offshore vessels are complicated, time-consuming, require significant project management and have a lot of extra technology which all costs extra time and money … thus lowering profit margins for the yard," Day says.
Yards also have to navigate challenging capital access, according to Skjong: "Additionally, a lot of shipyards have transitioned or shifted focus to other vessel segments, such as aquaculture and support vessels for offshore renewables, both of which are highly unlikely markets to subside any time soon."
Talmo does, though, believe there is a future in oil and gas shipping in 10 years.
"However, the energy transition is coming and we need to prepare for that as well, in order to see our company safely afloat in the next 15, 20 and 50 years," she says.
"As a company, we follow our clients, and we follow capital allocations. Energy transition is where the money is moving, so we are definitely focused on taking part of the energy transition for vessel owners.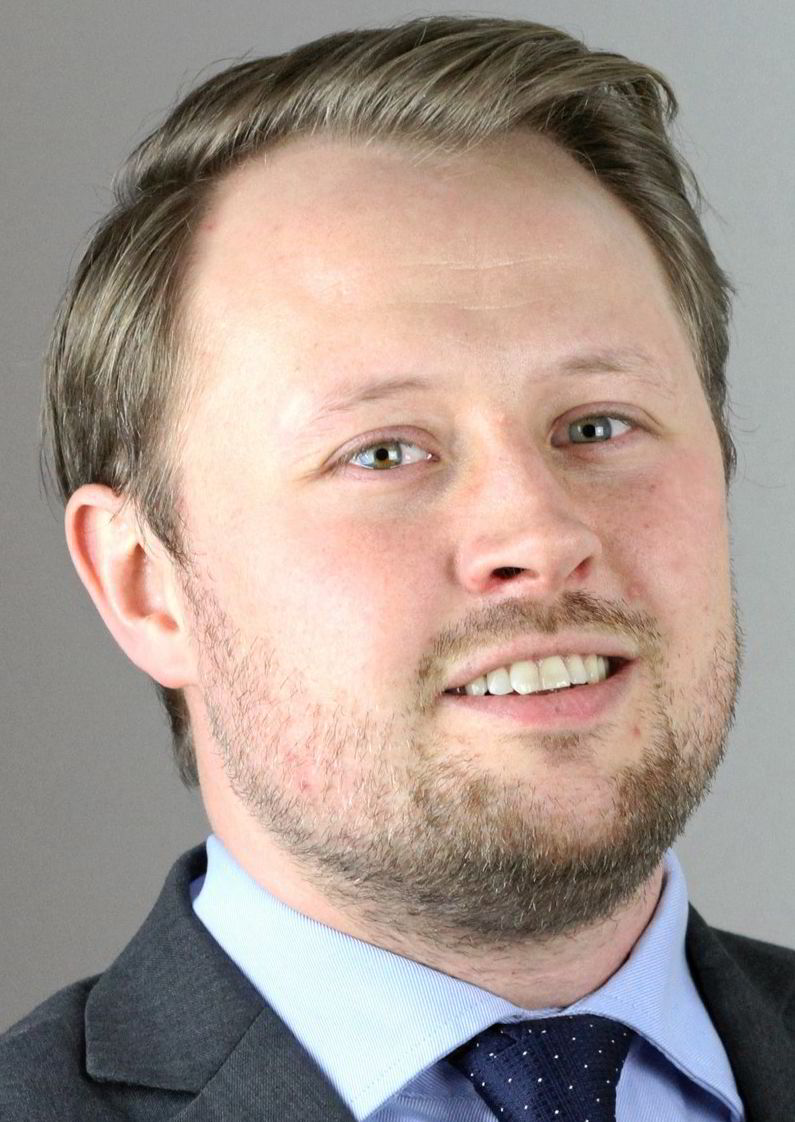 "We have vessels in operation in the renewables market and we also focus on utilising technology to ensure our fleet is as environmentally friendly as possible."
Saestad points out that the UK last year invited companies to explore and develop 898 oil and gas blocks in its sector of the North Sea. This might lead to more than 100 licences being awarded, while in Norway 47 new licences were granted.
"Investment in the oil sector is still high and there are wells planned as far [ahead] as 2026 in the Norwegian sector," Saestad says. "The market for offshore vessels is looking tight [for] the next years, with high energy prices and increasing demand from oil and gas companies."
And if the sector were suddenly shut down, it would still take years for a clean-up of wells and platforms, meaning vessel employment will continue.
As with other sectors, the future shape of the fleet will depend on green fuel choices.
Skjong says owners are not 100% clear on which technology to choose: "This adds complexity to the decision-making process, as the owners will not only need to find financing from an already tight market but also ensure they choose correctly when future-proofing vessels."
The analyst sees a role for shipping in oil and gas, even 30 years from now. From a macro perspective, no reputable future scenarios and forecasts exclude fossil fuels from the energy mix in the foreseeable future, he argues.
"The simple fact that the world's energy demand continues to increase persists, regardless of any amount of European political ambitions announcing otherwise, and a significant part of that demand must come from offshore resource," Skjong says. "More to the point for the OSV owners, we now see additional OSV segments develop as offshore renewable energy is set to grow to new heights."
This creates strong vessel demand in addition to, not instead of, oil and gas activity.
Talmo sees returns higher now in oil and gas than for offshore wind.
"Vessels which have found utilisation work in offshore wind are now likely to head back to oil and gas due to rate differentiation. This will again lead to reduced availability in offshore wind and probably lead to rate increases in this market," she predicts.
Day agrees: "When vessels are in high demand, the oil majors' pockets tend to be bigger and deeper and more aggressive than anything the renewables market can compete with."
Owners such as North Star Shipping, Rem Offshore, Olympic Subsea, GC Rieber, Marco Polo and Edison Chouest have all placed orders for commissioning/service operation vessels for wind farms.
But until these are available, there are opportunities for OSVs. Saestad says the AHTS market hit record highs last summer as five ships were used for the Hywind Tampen floating wind farm.
And Skjong believes wind operations pave the way for a future runway for OSV owners where their knowledge and history of running offshore operations can be used.